My kids always seem to need to take money to school. It's $2 here for sausage sizzle, or $5 there for a field trip, or $4 for swimming.
I bought a pack of tiny plastic zip lock baggies from the dollar store, and keep them in a clear pencil case.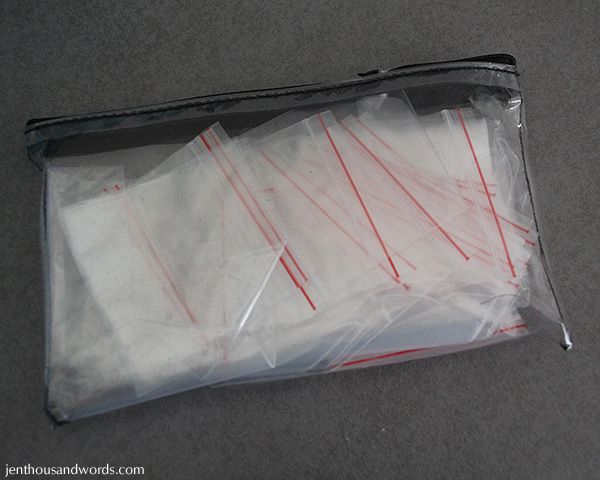 They are so handy for sending notes and money into school - I just write on them with a permanent marker. They don't rip or get soggy like paper envelopes do, and they are much cheaper.