Ugh, I have been SO bad at blogging lately. There are so many posts I want to do but somehow just don't quite get there.
I wanted to hop on here today and share a few updates we've made around the house since moving here two months ago. I am still not organised, and there are still 8 boxes to unpack, but we're getting there.
I'll take it room by room, I think. I actually have been working on this post forever because I wanted to show everything at once, but I think I'll share each room in a separate post and maybe I'll actually get them done!!
Starting with the
hallway
as you enter the house. Here's how it looked shortly after we moved in: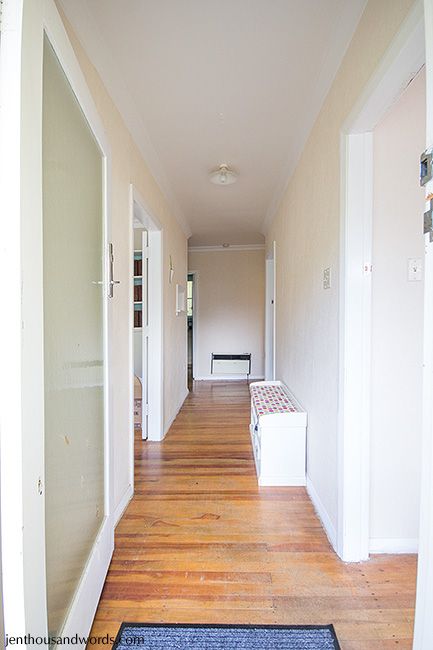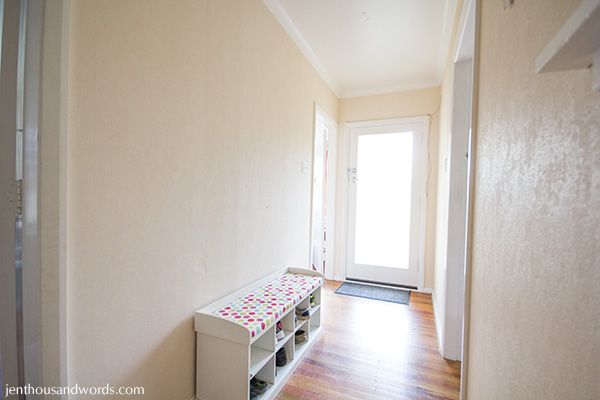 Changes we've made:
- hung a shelf on the wall and filled it with little baskets
- changed the seat pad cover
- hung artwork
- hung a star above the key nook
- hung key holder in key nook
Here's how it looks now.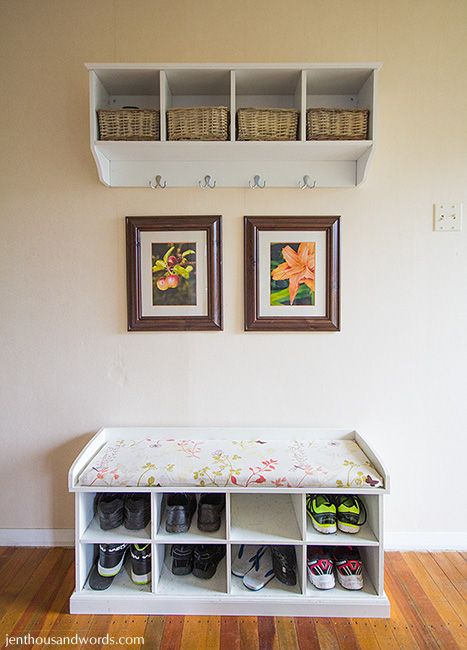 What we still plan to do:
- remove wallpaper and get walls smooth - filler? new plaster?
- paint walls
- sand and varnish floorboards
- paint inside key nook contrasting colour
- put some colour behind baskets in shelves - paper?
- install a funky light fitting
- have old gas heater removed
- hang full length mirror where gas heater was
- repaint all woodwork and trim
- remove old doorbell and install the cordless one we have
- possibly replace prints in frames and make new bench cushion cover to match
I'll try my best to get the rest of the posts up soon!! Thanks for your patience with my appalling blogging lately.