On the 15th I turned 40 years old. I didn't do much (anything, really) to celebrate but my dear friend Carley didn't forget my birthday. Although we live far apart and couldn't celebrate together she sent an amazing birthday hamper, which I loved.
Because I am so out of the blogging loop it didn't even occur to me to blog about it until two days later, by which time the bits and pieces had been unpackaged and some of them eaten or used. But I did vlog it (
click here
to watch it and see my reaction) so I was able take stills from the video because the idea was too good not to share here! All that to say please forgive the photo quality and look past it to appreciate the gift.
When I opened the box the first thing I saw was this sign.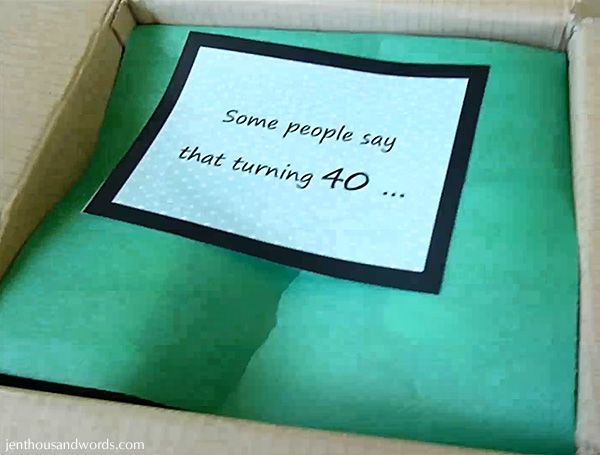 When I lifted up the first layer I saw that the box was filled with 40 gifts!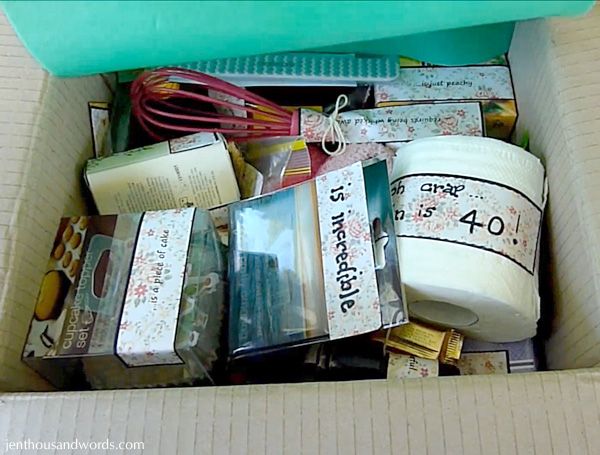 This was on top and I think I was supposed to reach for it first but actually got to it later: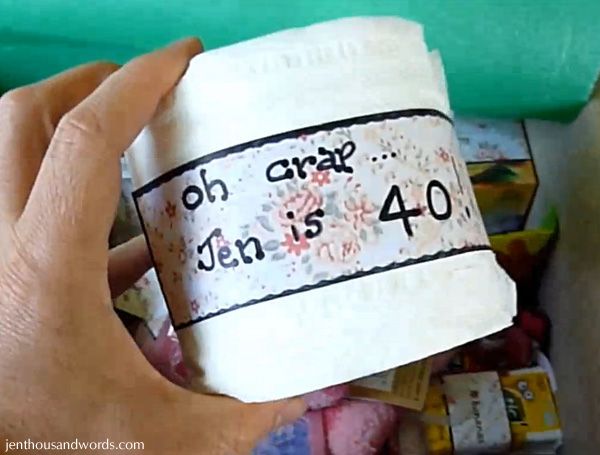 The rest of the gifts each bore a label completing the phrase, "Some people say that turning 40 ..." Here they are, in no particular order:
"Is incredible" - on a magnet.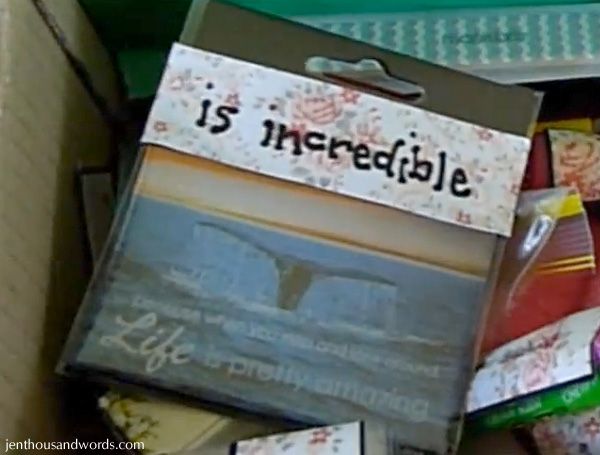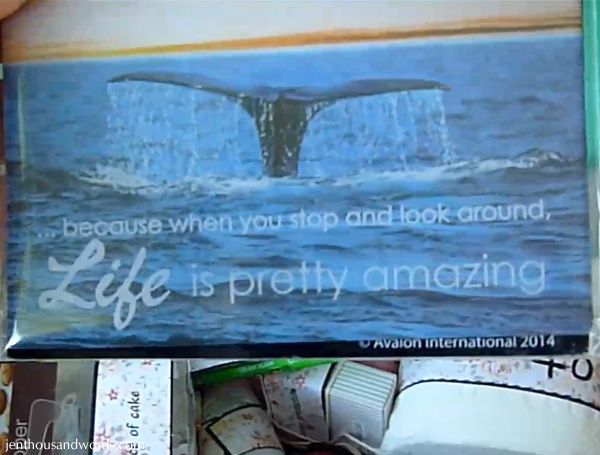 "Is a piece of cake" - on a package of cupcake cases and toppers.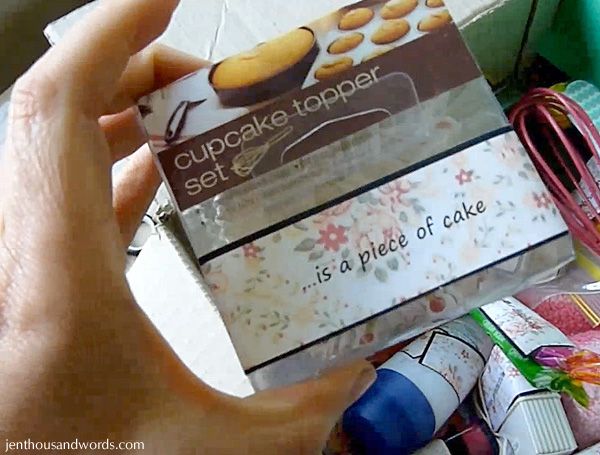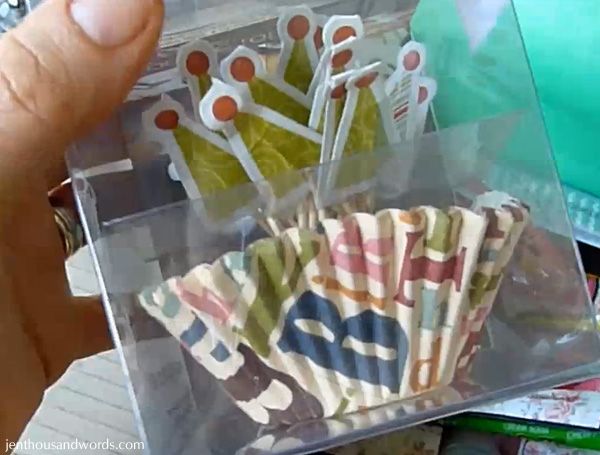 "Makes you miss your childhood" - on a pair of sweets that I used to eat in South Africa as a child.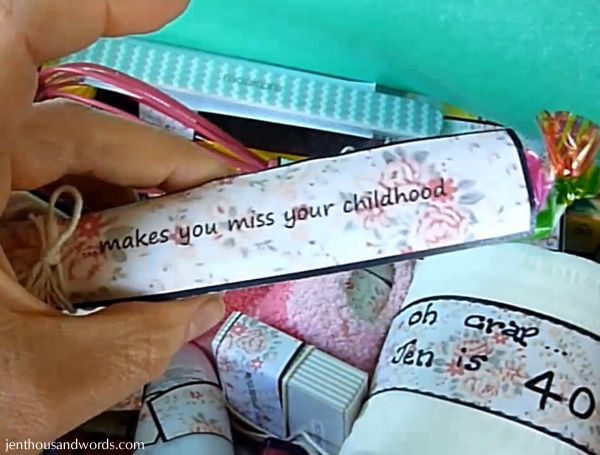 "Is the pits" - on a roll-on deodorant.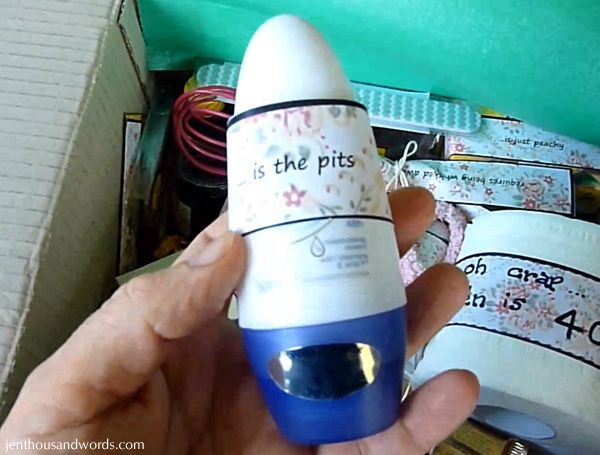 "Makes you feel content" - on a soap.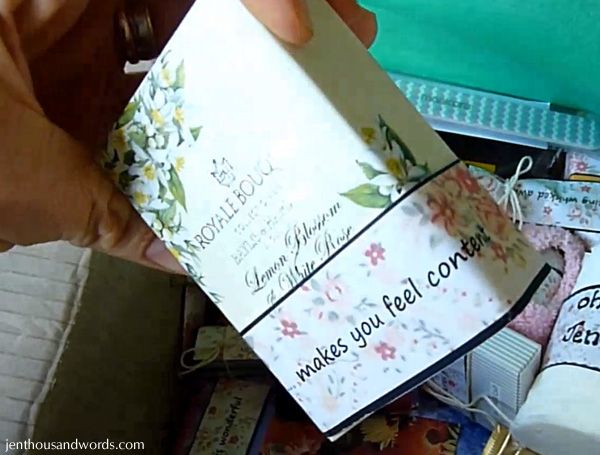 "Requires a kiss" - on a lipstick.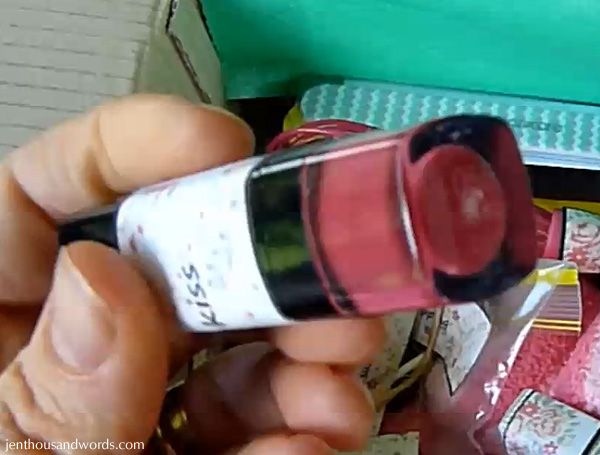 "Is colourful" - on a nail polish.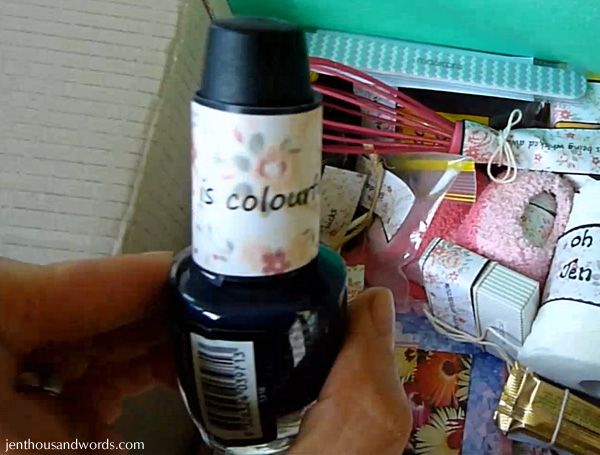 "Blows" - on gum.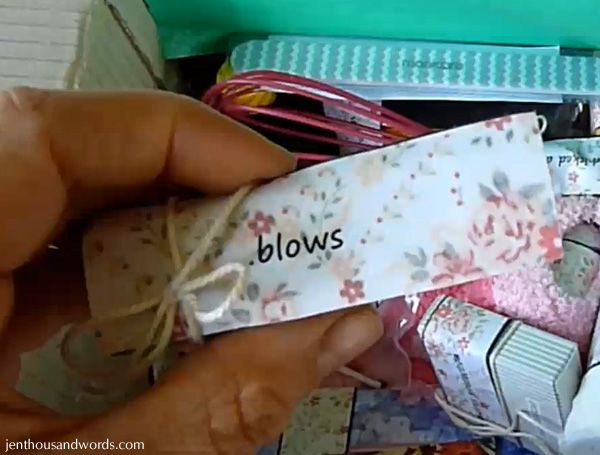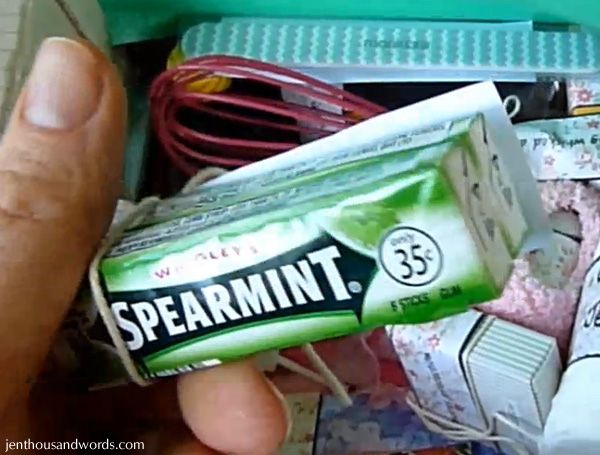 "Sucks" - on a pair of lollipops.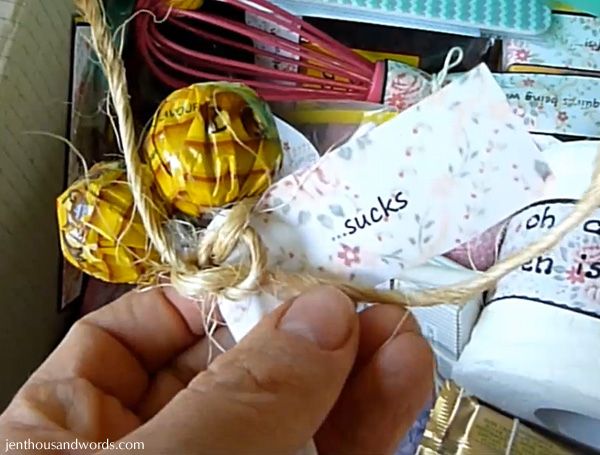 "Requires being whisked away" - on a whisk.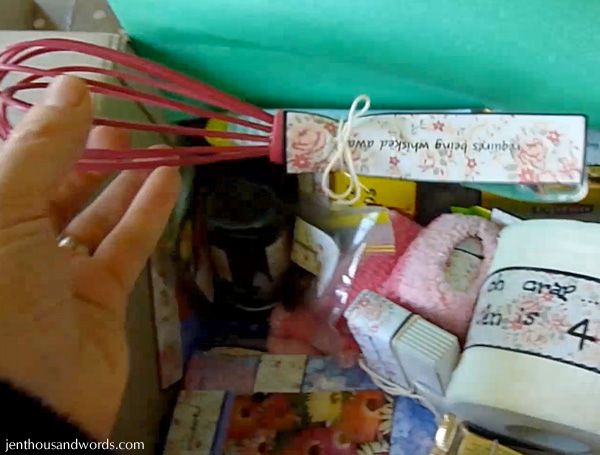 "Requires protection" - on a shower cap.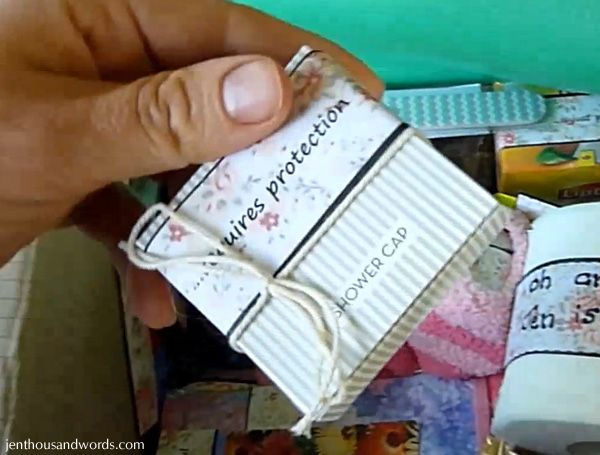 "Is bittersweet" - on chocolate.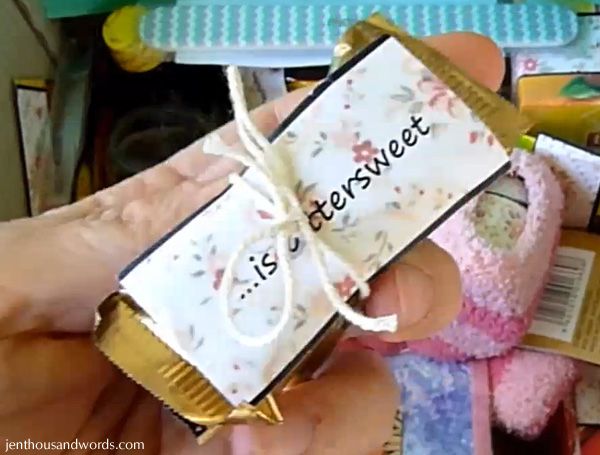 "Requires shopping" - on a baggie of coins.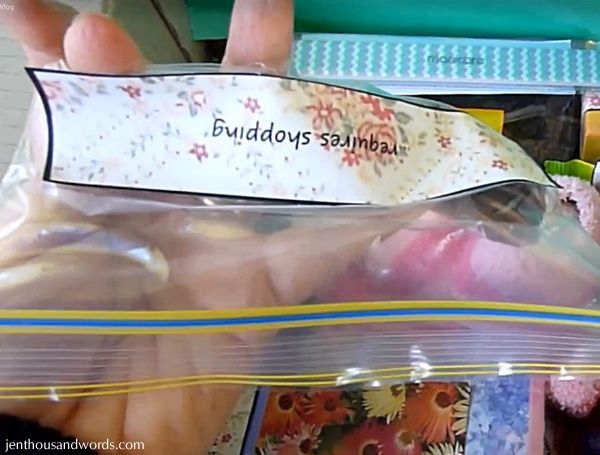 "Requires you to stay sharp" - on a jar of push pins.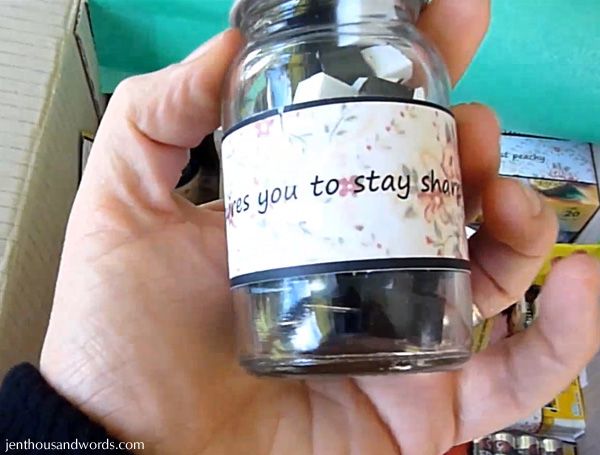 "Adds flavour to life" - on a bottle of vanilla essence.
"Is rough" - on a nail file.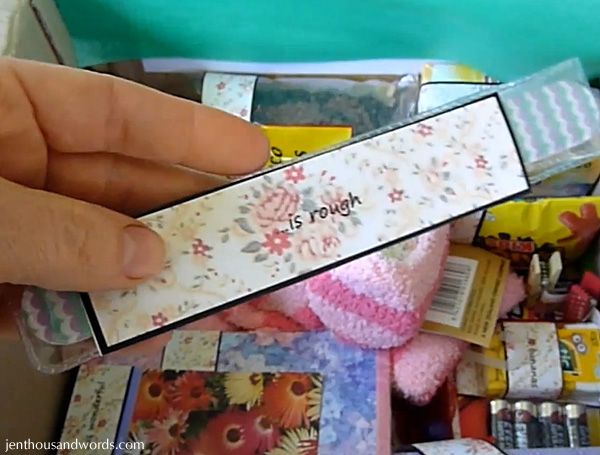 "Is unreal" - on a light-up coaster.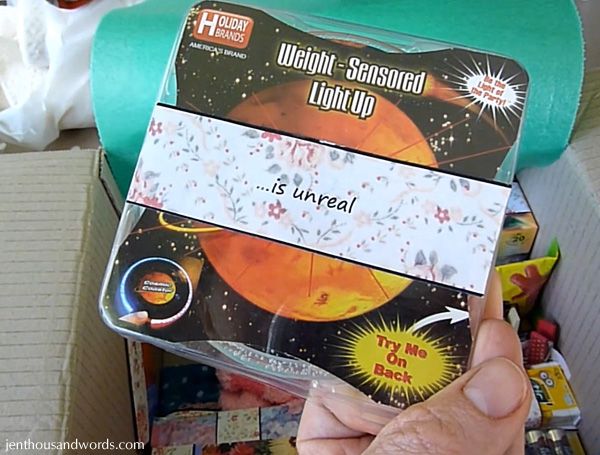 "Is golden" - on a packet of calendula seeds.
"Is just peachy" - on a box of fruity tea.
"Isn't so sweet" - on a packet of sour sweets.
"Requires a celebration" - on a packet of chocolate chips.
"Is hot" - on a scented candle.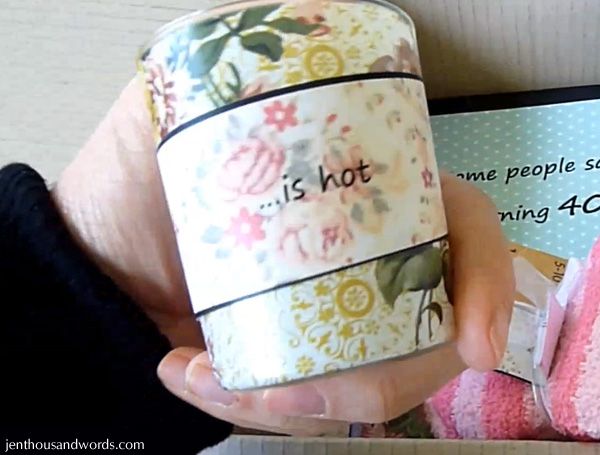 "Ignites your passion" - on a scented candle.
"Feels cold" - on a pair of fluffy pink socks.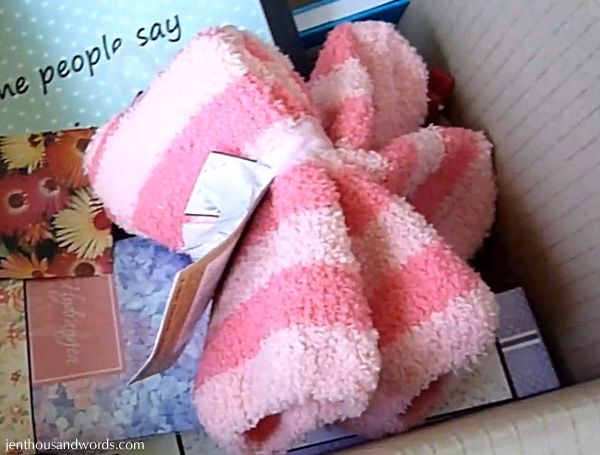 "Is wonderful" - on a packet of flower seeds.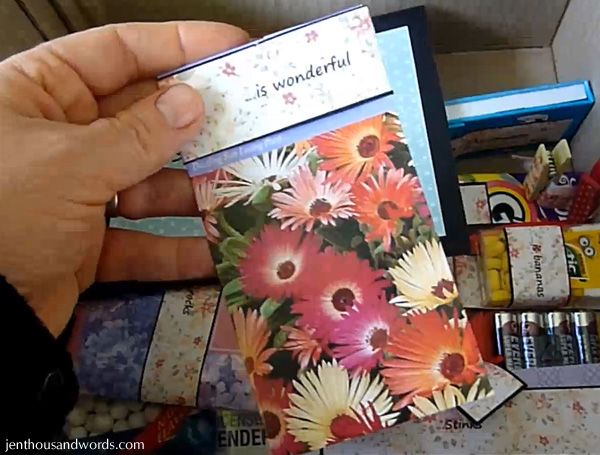 "Is super" - on a pair of granny knickers. (Which I will totally wear, ha ha.)
"Rocks" - on a scent sachet that has granules in it.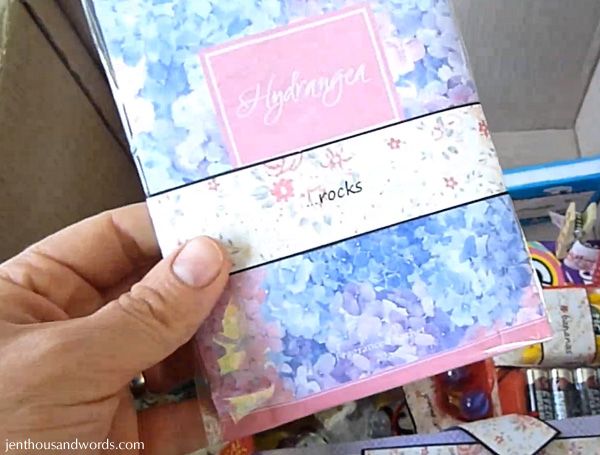 "Makes you appreciate your 20s" - on a packet of sweeties.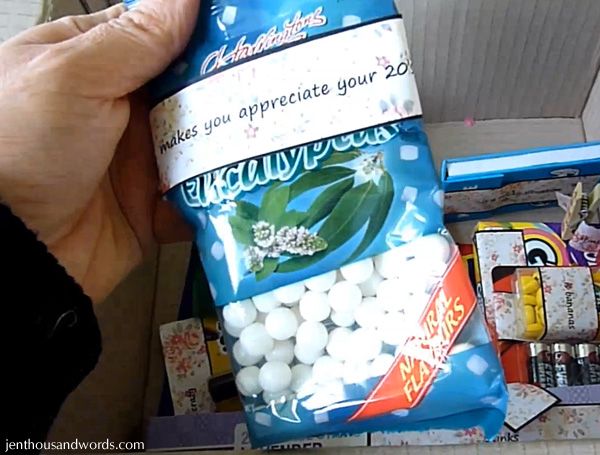 "Is nuts" - on a packet of trail mix.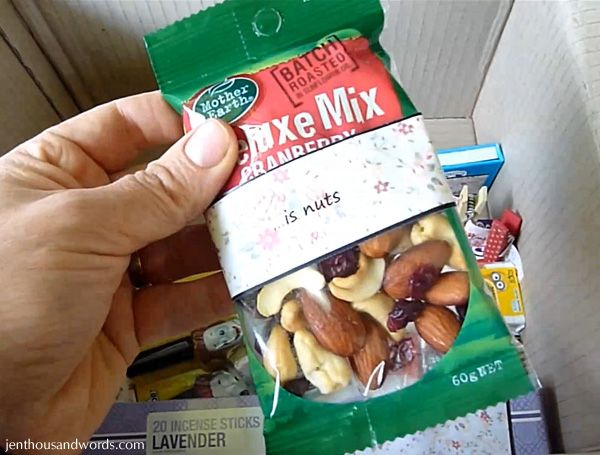 "Is crazy" - on a funny marker with character hair, arms, and feet. (Daniel loved this!)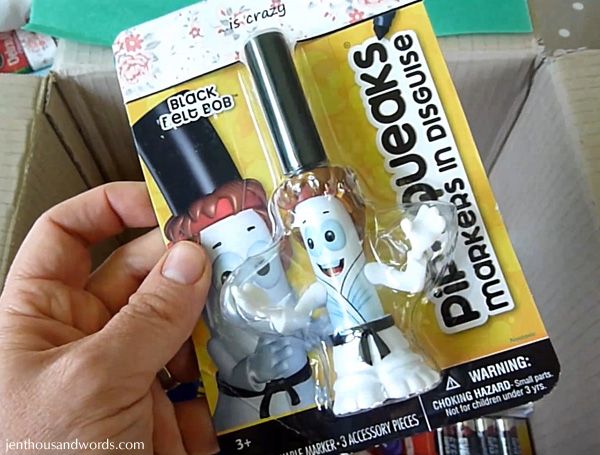 "Is sweet" - on a chocolate bar.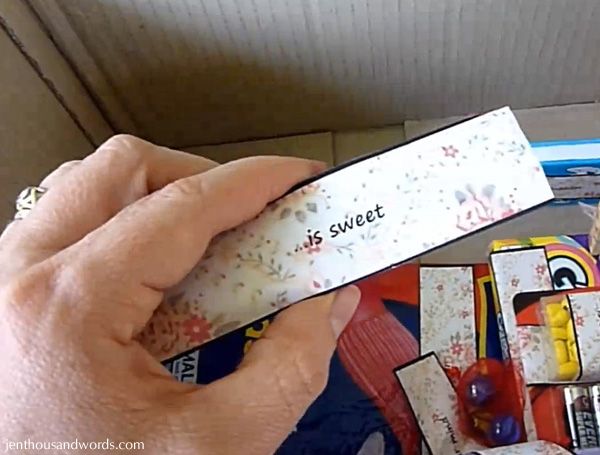 "Is a sticky situation" - on a pack of sticky notes.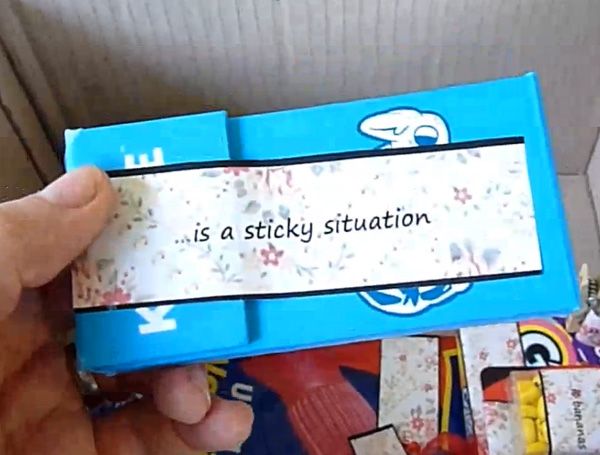 "Is bananas" - on banana Tic-Tacs.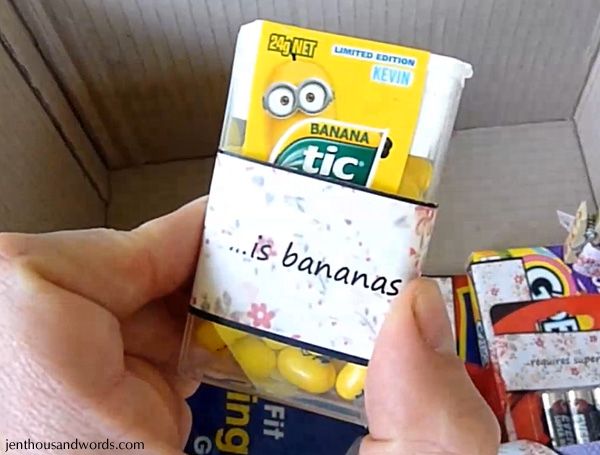 "Requires super energy" - on a pack of batteries.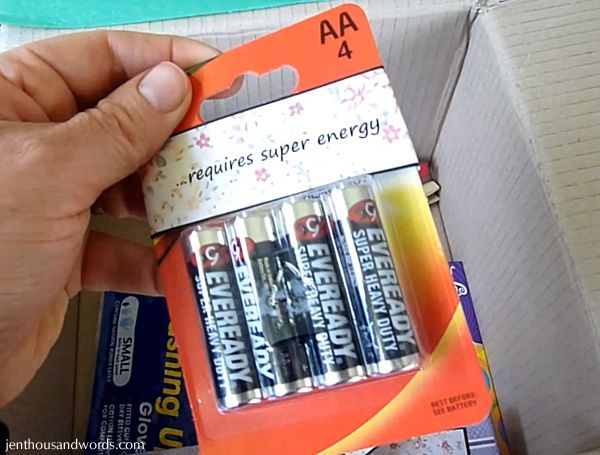 "Stinks" - on a pair of magnetic pegs.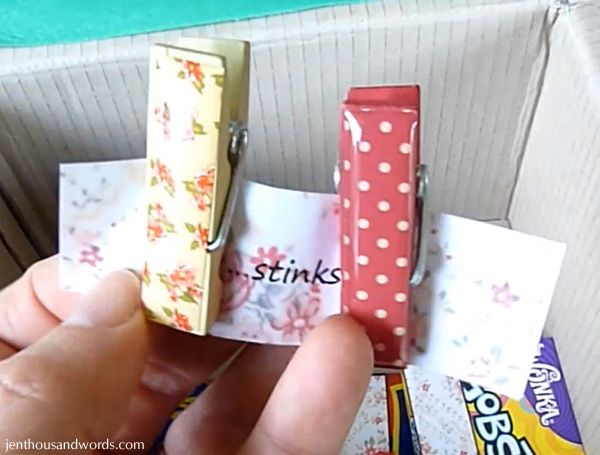 "Means losing your mind" - on a bag of marbles.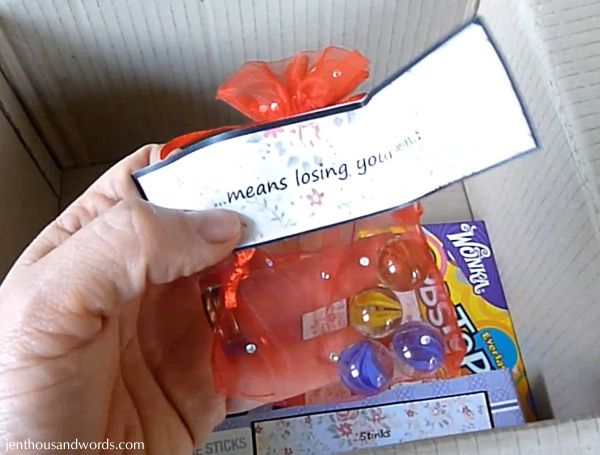 "Stinks" - on a box of lavender incense.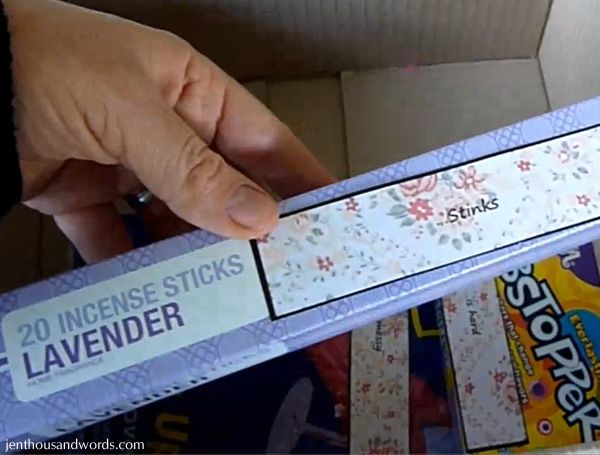 "Is messy" - on a pair of rubber gloves.
"Is hard" - on a box of gobstoppers.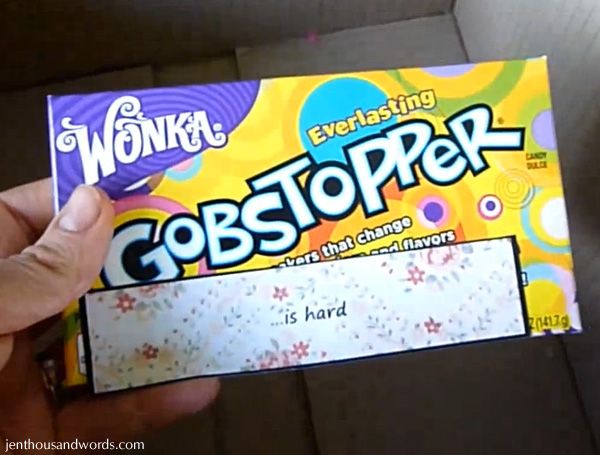 What a fun, sweet, thoughtful gift! It was so exciting to receive and go through and I've loved sharing the bits and pieces and treats with my family. I'll definitely use everything in it. Thank you, Carley, for making my birthday special!