I've added a few Christmas touches around the house and one of the spaces I made festive was the bathroom. This is how it looks normally:
I stashed the canvas and hung a wooden sign that I made, switched out the towels and bath mat for red ones, put some green soap in a clear soap dispenser on the counter, added ribbon and bells to the clear jars, and replaced the copper candle holder with a metal Santa.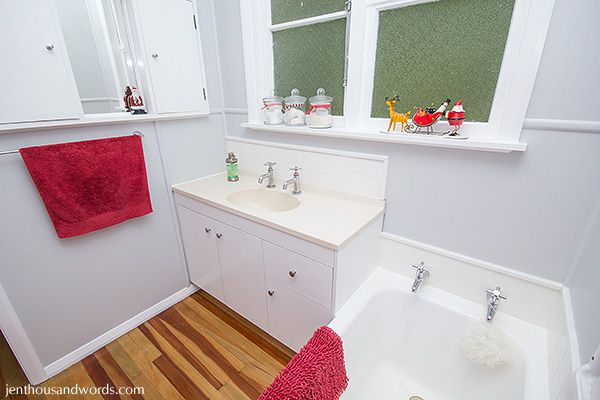 A little ornament hangs on the door handle.
Here is a close up of the sign I made. The font is Laser Metal if you are interested.
Santa sits on the little shelf below the mirror. (The mirror isn't dirty, it's 54 years old.)
Ribbons and bells dress up the jars.