I finished decorating another room!Well, I thought I had, but now Daniel wants a shelf, which I have plans to make. Will post an update once that's done. But in the meantime, here are the photos I took a while ago that I'm finally getting around to sharing.
First, here is what the room looked like before: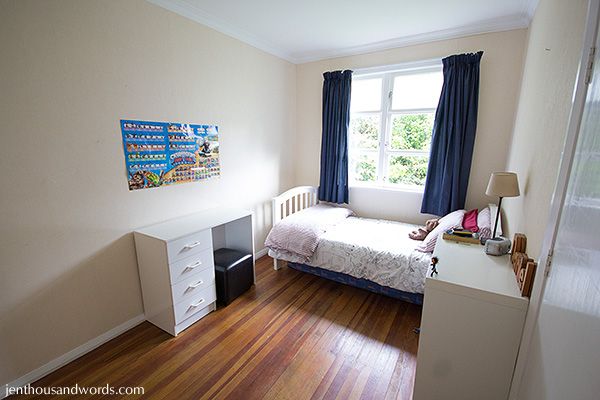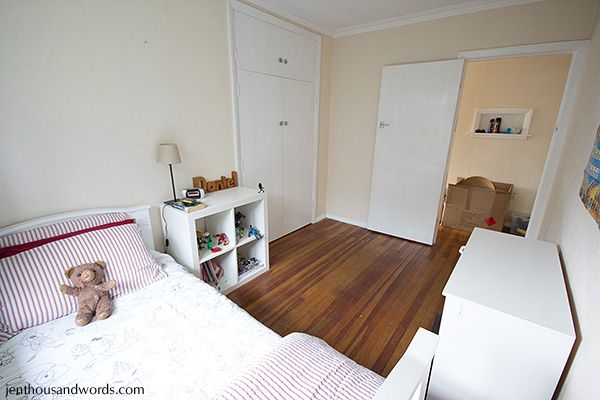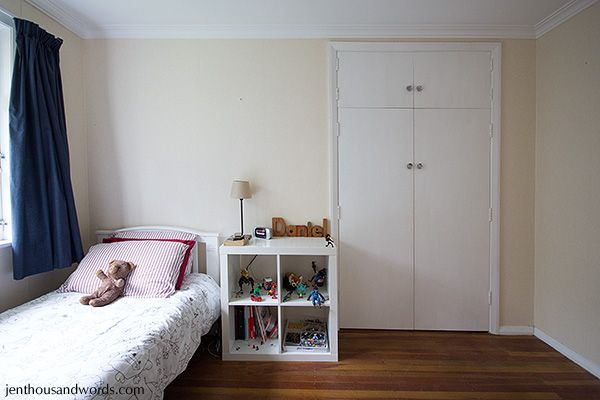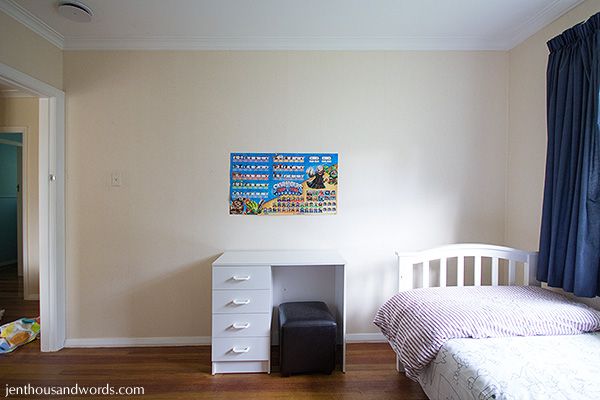 I painted all of the wood trim and the walls, updated his bedding, bought and installed a curtain rod and new curtains, and added some accessories and artwork.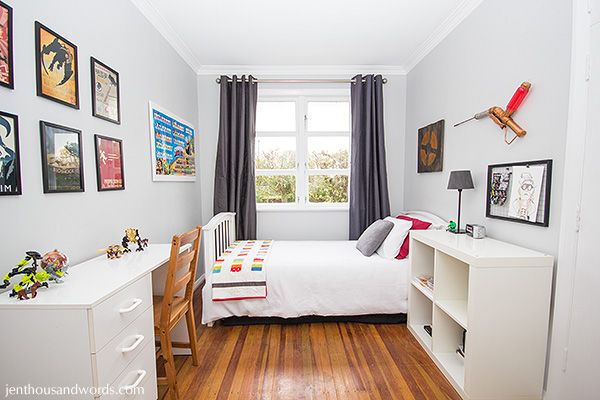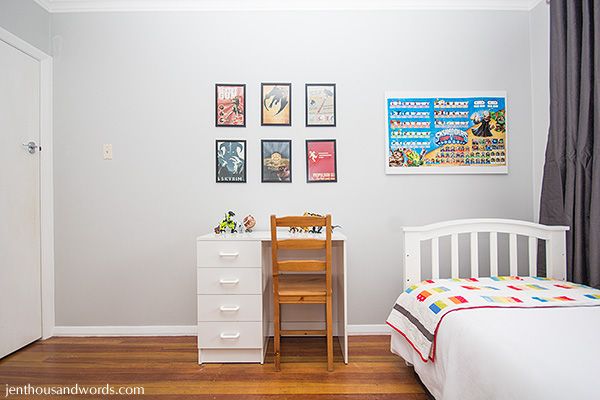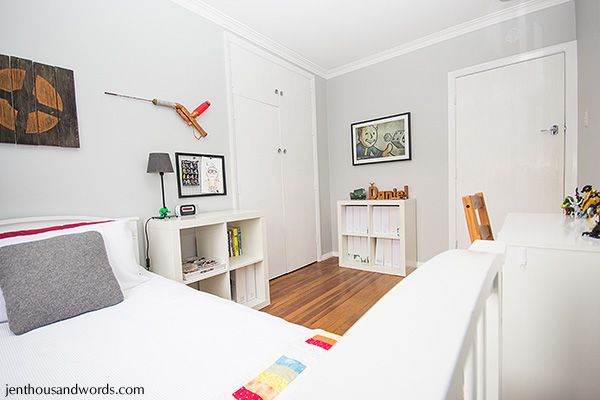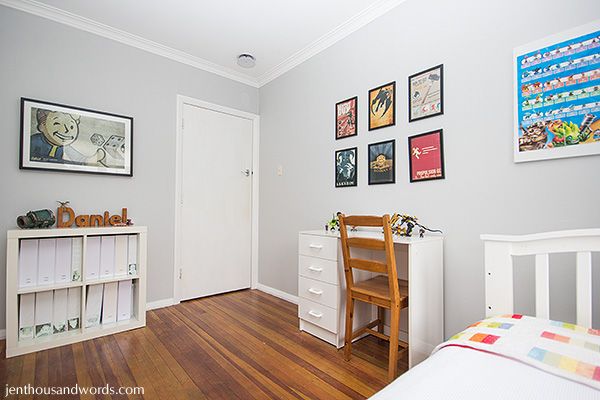 I made the wire grid frame. The weird thing above it is an Adam syringe, it is a prop from a video game (Bioshock, I think) that Daniel made.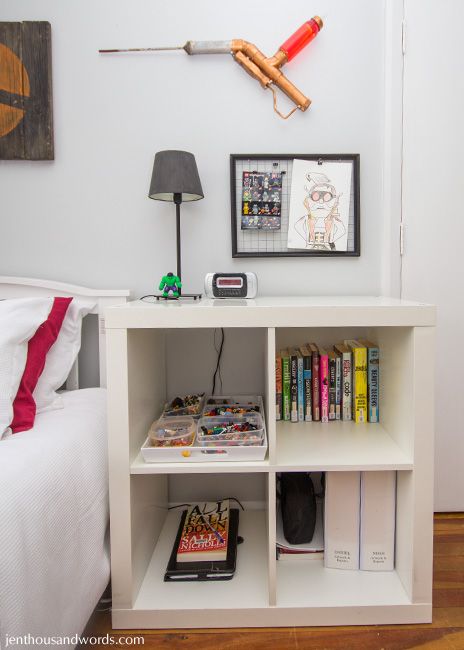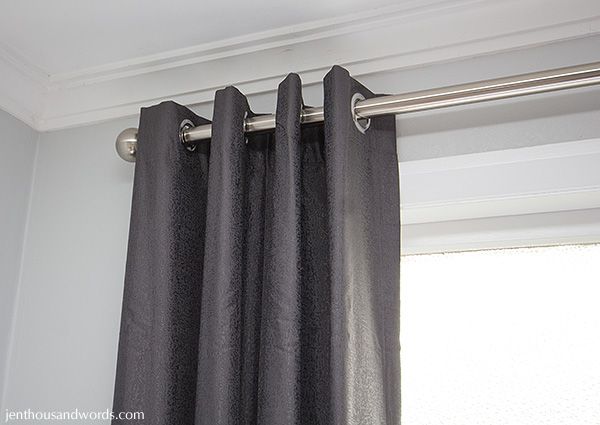 I made this Team Fortress sign (tutorial coming soon).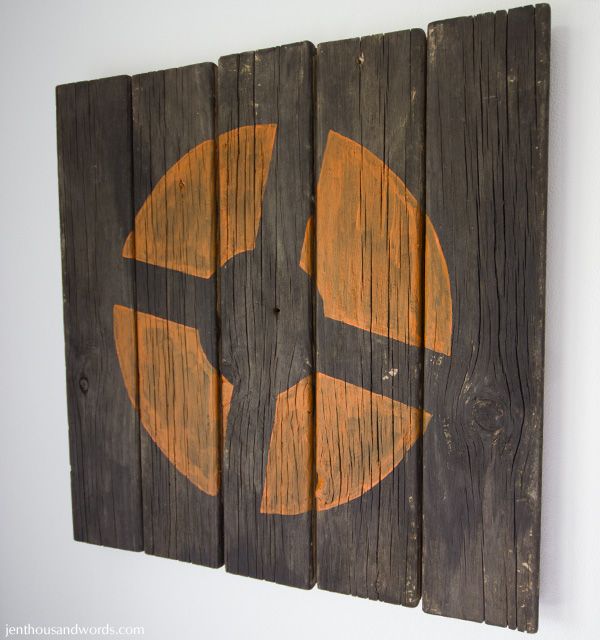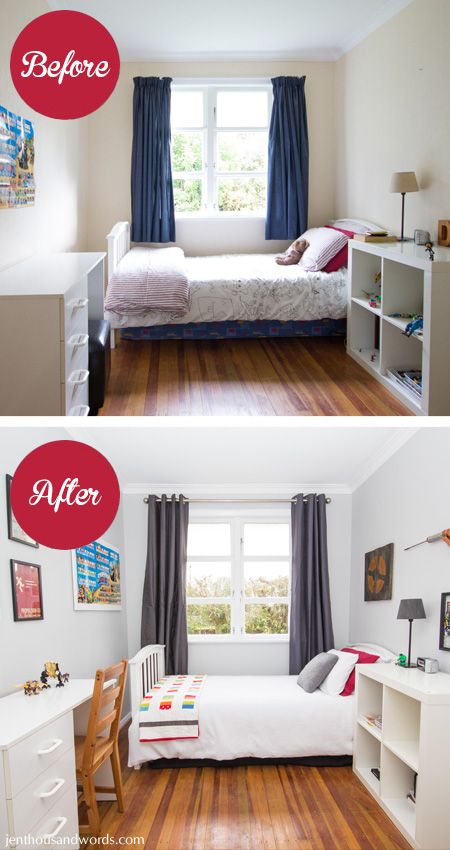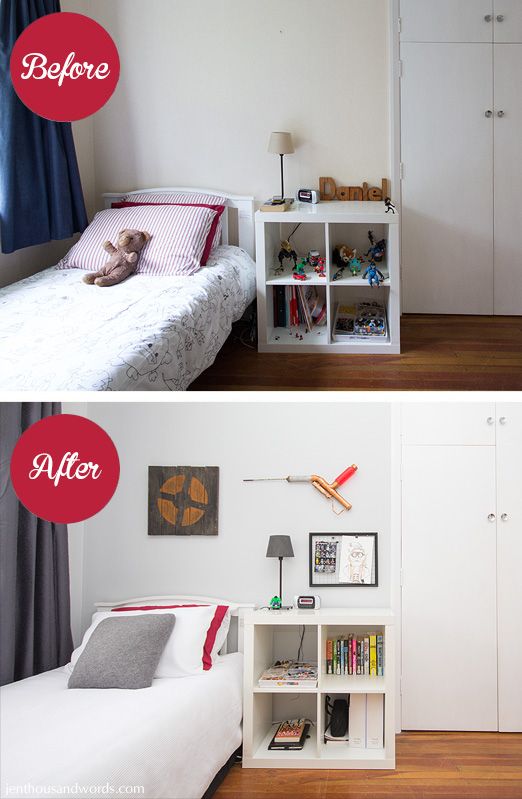 Here is a video reveal of the room in case you fancy it.