I've got this little cornice shelf in the kitchen that I've had for years. After we moved in I didn't really do much with it, until Halloween, when I put out a printable, some owl candles and my thrifted pumpkin salt and pepper shakers. I didn't even take a photo of it, this is a screenshot from my Halloween decorations video.
When Thanksgiving rolled around and I
hosted a meal
I decided to dress the shelf up again.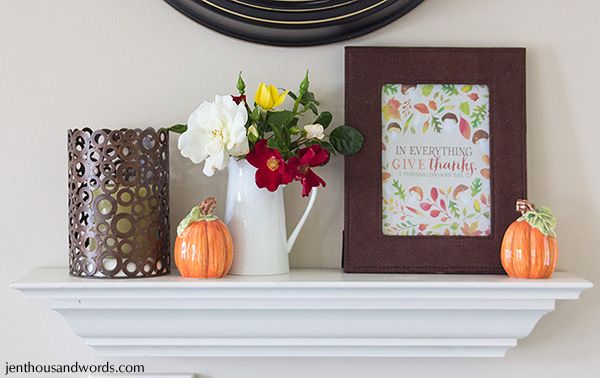 I loved how it turned out and couldn't wait to decorate my little shelf for Christmas.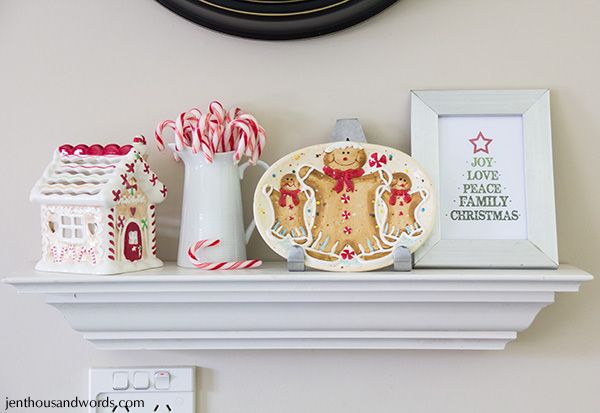 Now that Christmas is over I've switched out the Christmas items for a New Year's Eve theme.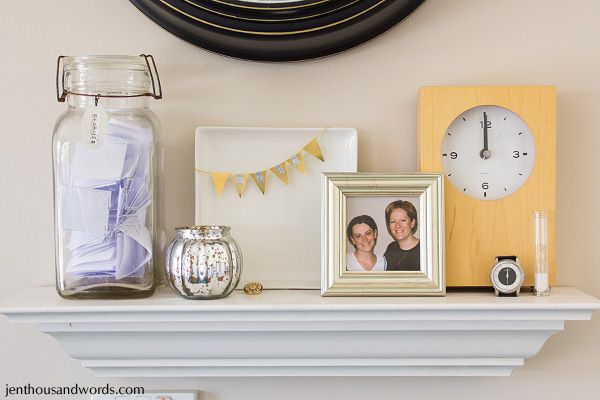 This antique jar contains pieces of paper that we've added throughout the year, detailing our favourite moments. We'll go through it on New Year's Eve.
Next to it is a mercury glass candle, and a plate to which I added a little string of bunting made from gold foil sheeting, with silver stickers saying 2016. You'll also spot a small gold clock button.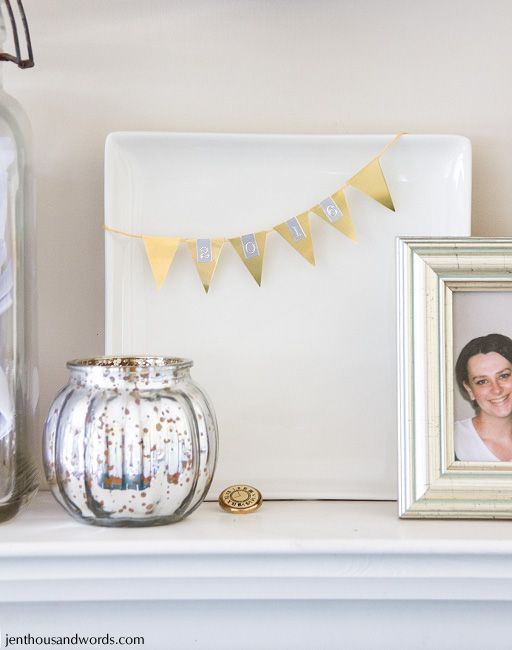 The other end holds a photo of me and my cousin Di, whose birthday is on 1 January, and a clock and watch (both stopped at midnight) and an egg timer that I got out of the Pictionary box.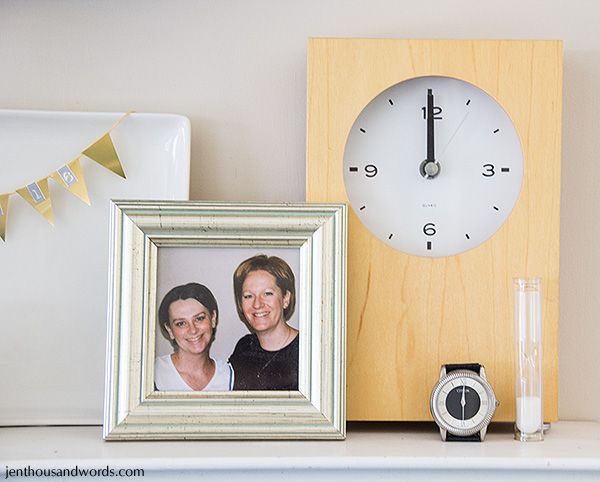 I am now officially obsessed with shelf decor ideas!! I have so many planned for next year I'll probably be switching it out every two weeks or so. I already have my next shelf design planned (summer theme), so watch this space. I'll post each shelfie here, and then do another roundup at the end of 2016.