I though I would share this tip with you. When
decorating Daniel's room
recently I realised that the beige lampshade just wasn't going to cut it.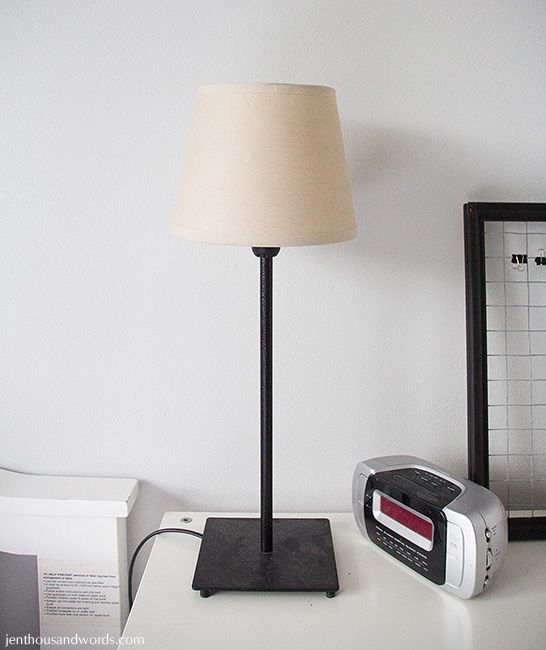 Rather than buy a new one, I simply painted the old one! I mixed some acrylic paint until it was the right shade, then watered it down slightly. Then I just painted it right onto the lampshade and let it dry.
Voila, a whole new look!