I know it's been ages since I blogged. I have no excuse, just a post for you today showing off another quilt I finished. I took almost two years to make this quilt, working on it in stages, and I love how it turned out. It was my first time working with half-square triangles.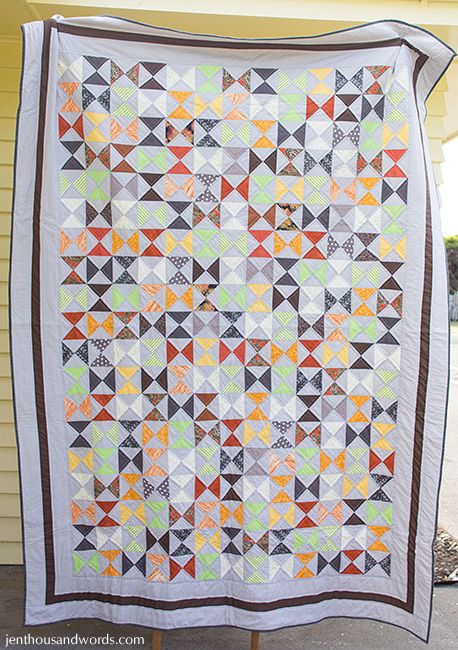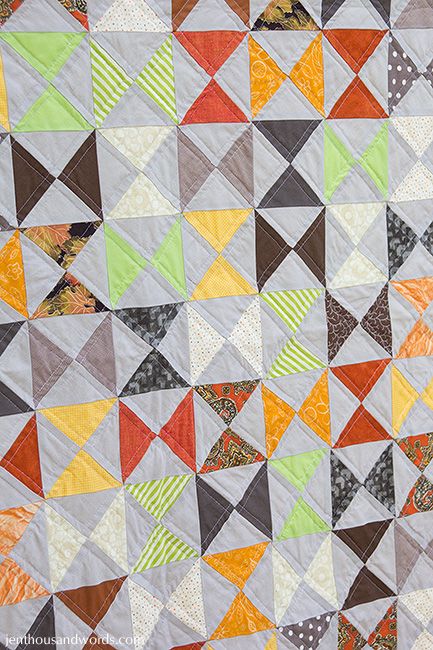 The back is just plain cream and features a couple of spectacular puckers as I completely forgot to tape down the backing fabric when basting! I don't mind though, it doesn't have to be perfect. I can live with a few flaws and it's on the back anyway.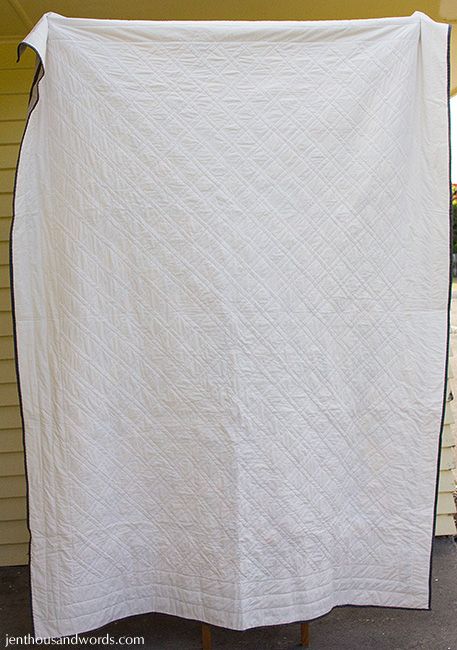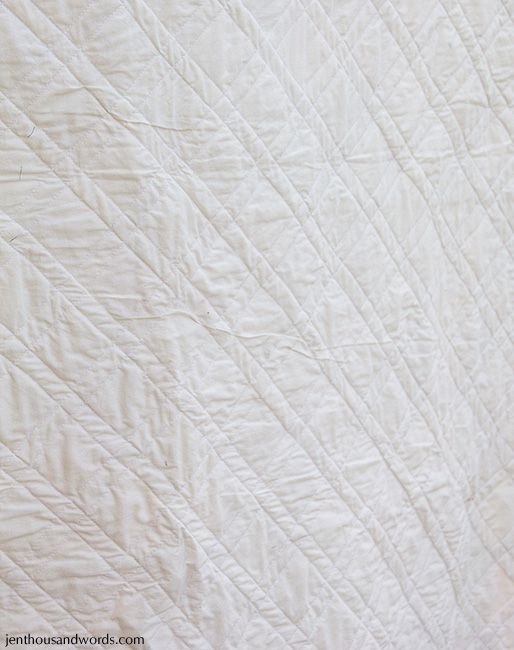 I just quilted it in straight lines with my walking foot.