I decided to throw a South African themed dinner party for close friends of ours (Paula and Richard, and Jess and Haydn). I had lots of fun setting everything up and cooking the dishes, and we all had a very enjoyable evening. I thought I'd show you how I decorated the table and my little shelf.
While I have actually worn it as a scarf, the reason I bought this scarf when I saw it at a thrift store months ago was to use as a table runner for my SA dinner!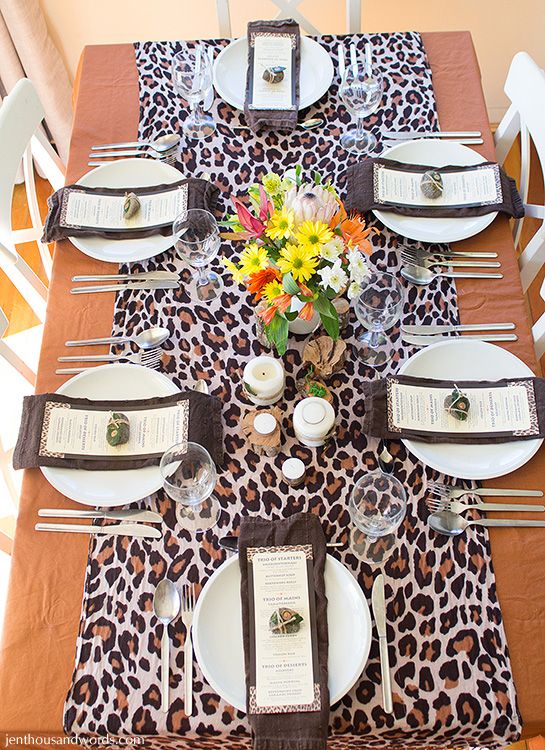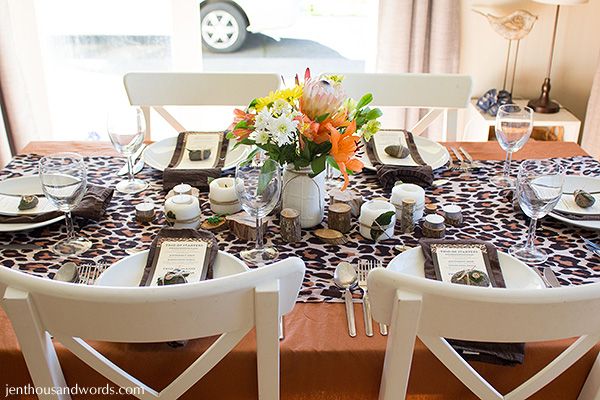 I decorated with bits of wood and candles adorned with twine and leaves.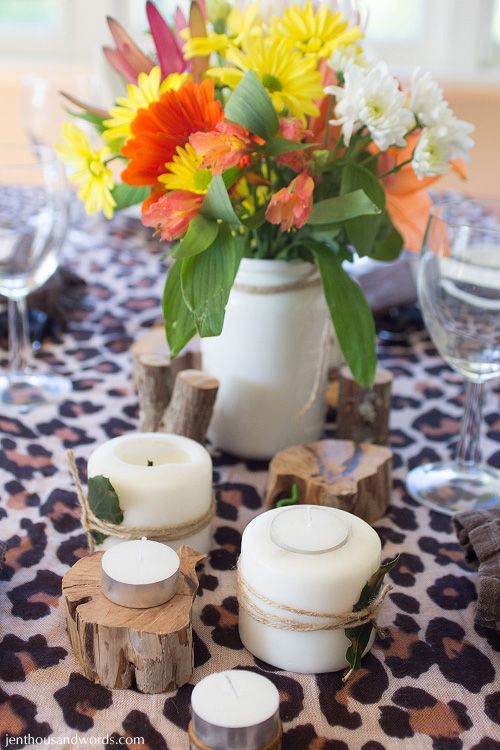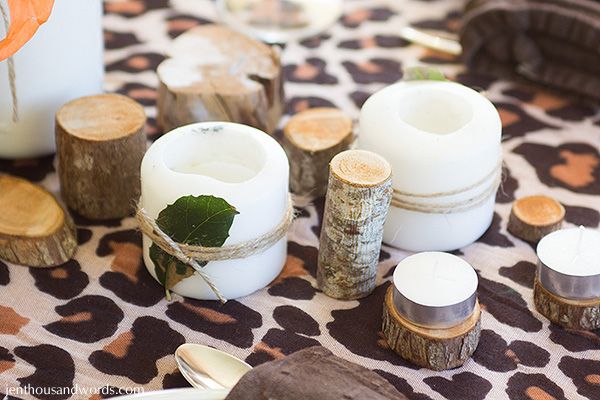 I decided flowers in sunny hues would be perfect ...
... and even managed to track down pretty much the only Protea bloom in south Taranaki!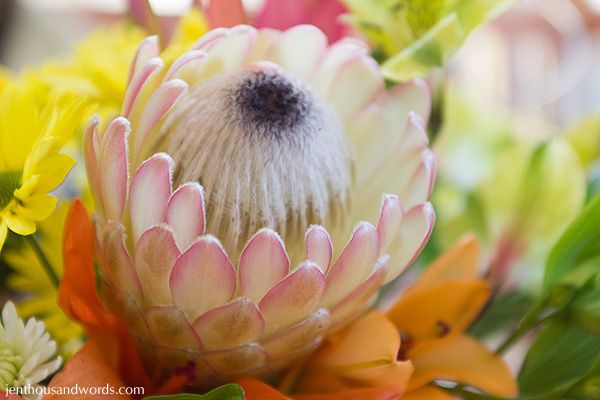 Each place setting had a brown napkin, a menu, and a placecard.
I made the latter out of stones, leaves, twine, and letter stickers.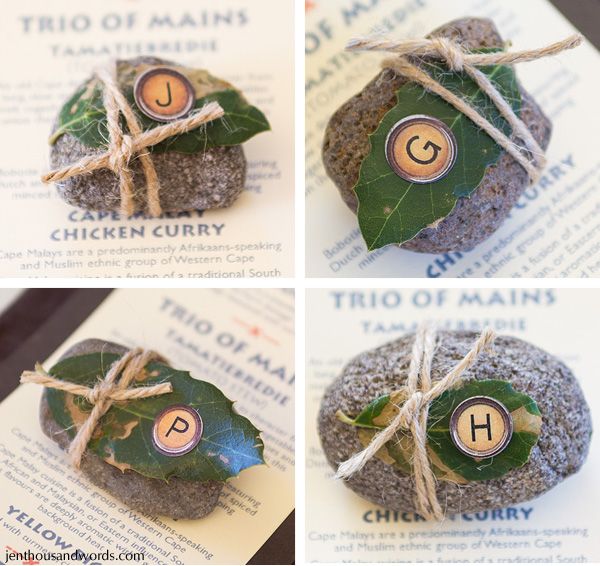 This is what I served. To drink we had litchi juice and guava juice, and after dinner we had rooibos tea with koeksusters and karringmelkbeskuit (condensed milk rusks).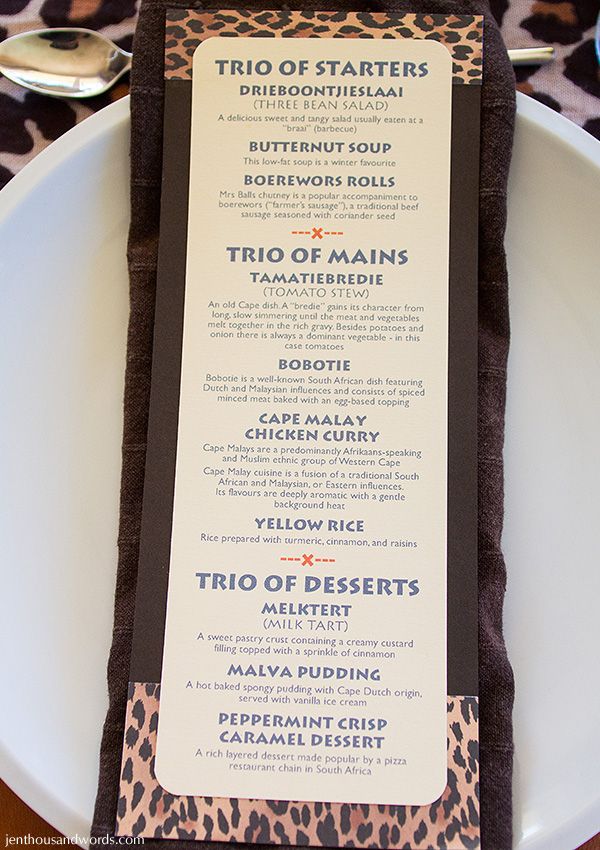 Of course I had to theme my little shelf too!