Around the side of the guest house was an old, rickety lean-to, wrapped in slimy plastic, with a pile of junk in front of it.
Inside was more junk, a wooden structure with a toilet in (!), and piles of gross old carpets. We cleared it out, removing two thirds of the lean-to (on the right) and leaving one third which would become my future greenhouse (on the left). The guest house extension was placed on the right - you can see how the concrete pad is framed out, ready for pouring. The green wrapped thing is the toilet, which would later be removed.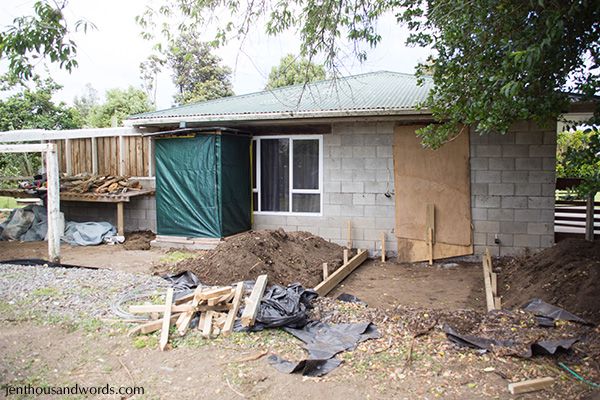 By winter last year the extension was complete and the space for my greenhouse was sketched out, leaving a little space between the two that I decided would become a little garden. I call it the courtyard garden. But of course at that stage it looked nothing like a garden yet!
When spring rolled around I set about clearing it and began planning the little garden I'd plant.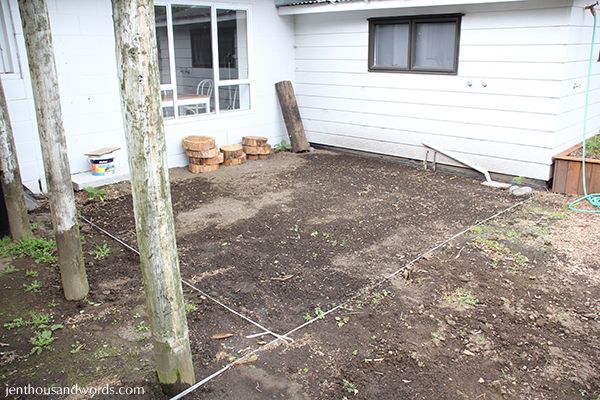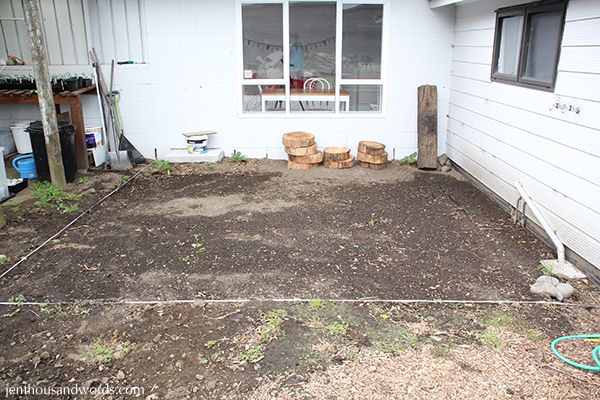 (Oh look, greehouse progress! But that's another post...) I laid a little path of log slices, installed some penstemon and foxgloves plants that I'd bought, and planted out the seedlings I'd grown from seed: carnation, calendula, pansies, alyssum, cosmos, poppies, dahlias, teddy bear sunflowers, marigolds, and more.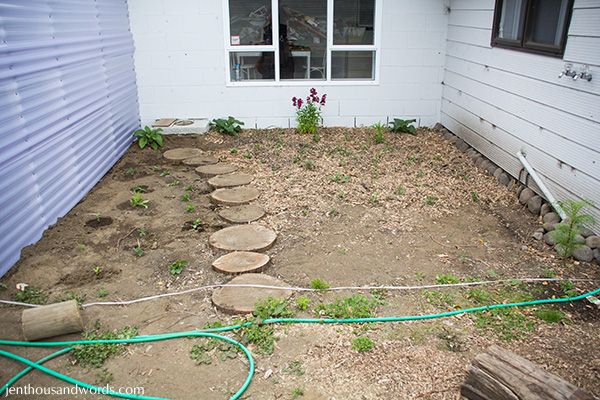 So exciting to see them grow!
In only a few short weeks the plants had grown so much and there were flowers everywhere! I also made a sturdy bench from a railway sleeper.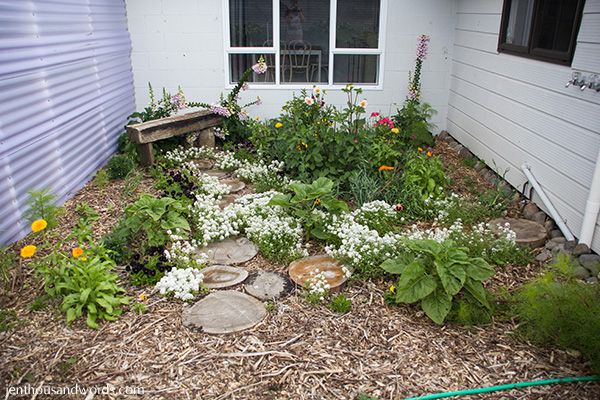 This is how the courtyard garden looked at the end of summer. Such a pretty little nook, and a beautiful view from inside the guest house - and a long way from where we started!!