When I
visited my friend Laura
recently we ended up looking at stuff on the internet at like one in the morning and I ordered a dress online from Dorothy Perkins for £20 (I'd link to it but it's no longer on their site). I now own a total of three dresses only - I can never seem to find dresses that fit me right.
Well it came and it fit and I wore it to church today and here is how it looked (excuse my lack of lips - I appear to be lipless if I have no lipstick or gloss on and this was before that finishing touch):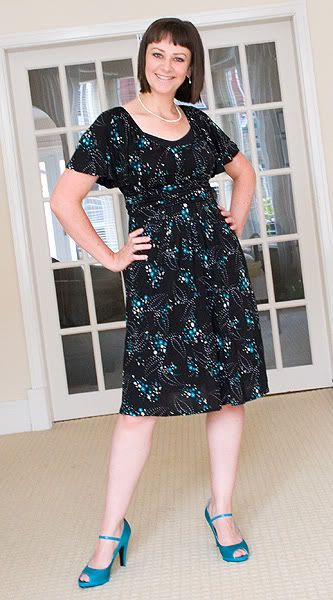 But what is that down below? Those adorable turquoise satin shoes with patent strap and heel? Let's take a closer look: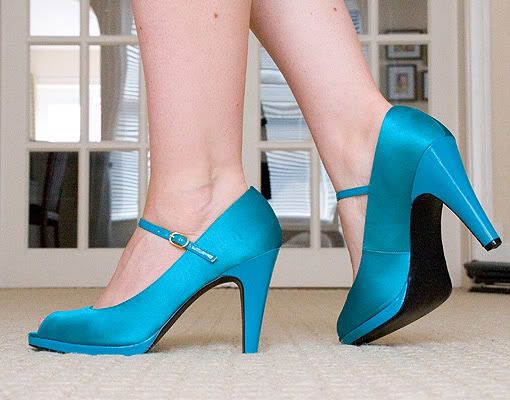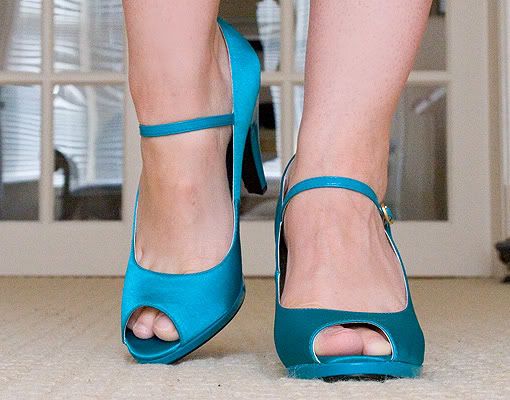 How totally cute are my new shoes?! They were only £12
at Asda
. They inspired shoe envy in at least the three women who confessed it to me at church today and I loved wearing them. So naturally I had to show them off here!