Between the two monitors on our desk was a blank space.
On Saturday morning the boys and I went to a nearby
car boot sale
. I bought a few things, including this frame, which I knew would be perfect for the space between the computer monitors:
I loved the detailing! The frame cost me £1.
Today I took it apart and gave it a bit of a makeover. This is what the back looked like:
I used a steak knife to remove the staples through the cardboard at the back ...
... and unscrewed the string-holder-thingies (technical term):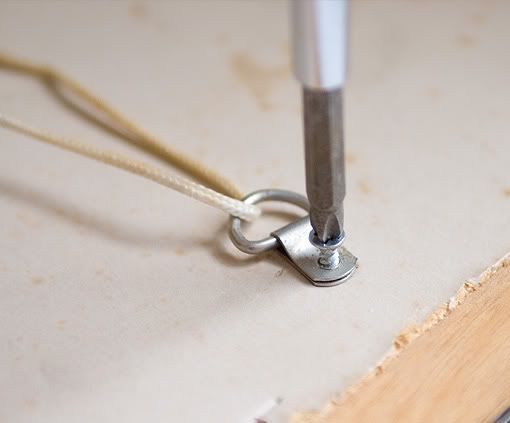 Beneath the cardboard was regular backing board, held on with more staples which were easily removed with my trusty steak knife:
Then I removed the backing board, greeting card (the picture) and glass and spray painted the frame white: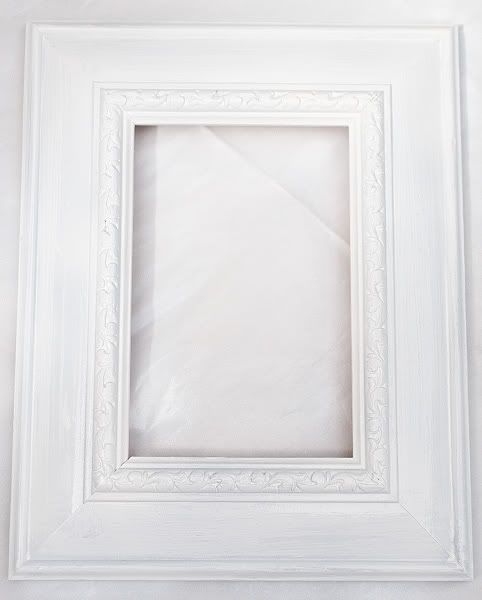 Pretty fresh white detailing:
But you know me, I'm obsessed with distressed white
anything
and couldn't resist getting out the sandpaper. I liked how the detailing looked once distressed, but when I scuffed at the flat parts of the frame the paint kind of peeled off. This is what happens when you don't prime first!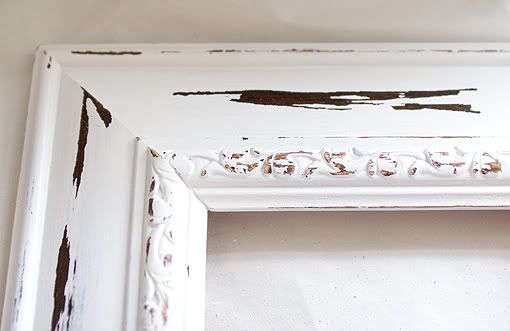 So I took a paintbrush and some off-white paint and simply brushed some over to tone down the dark scuffs a bit. (I actually painted a little more on after this picture.)
Here's the distressed detailing:
All ready for something to be framed.
I printed out an inspiring quote on pearlescent scrapbook paper with a subtle damask pattern in pale blue and cream:
Then I cleaned the glass, put it back into the frame with the quote and put the backing board in:
I used a couple of these glazier points to hold the backing board in: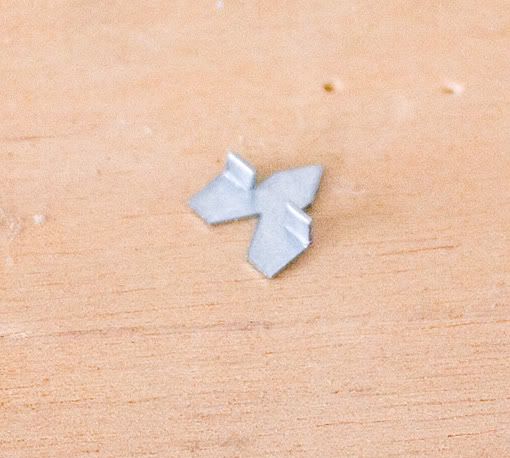 You brace the frame against the wall and use a screwdriver against the flat part of the points ...
... or settled into the notch ...
... and you hammer the point in. Here's how the finished framed quote looks (excuse the shadow from the computer monitor, I took this picture when it was hung on the wall):
And here's how it looks between the monitors: