On Saturday morning the boys spent some time playing in the garden.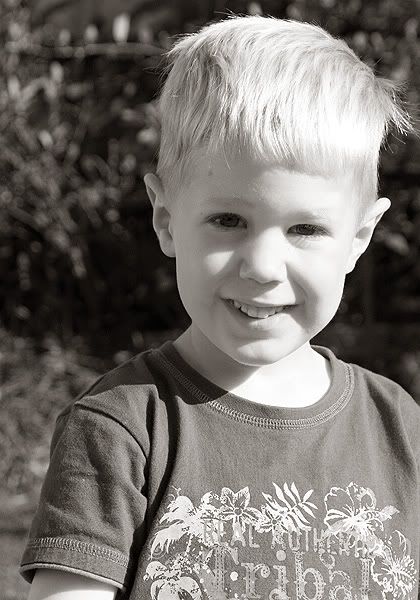 They adopted a snail and called him Steve.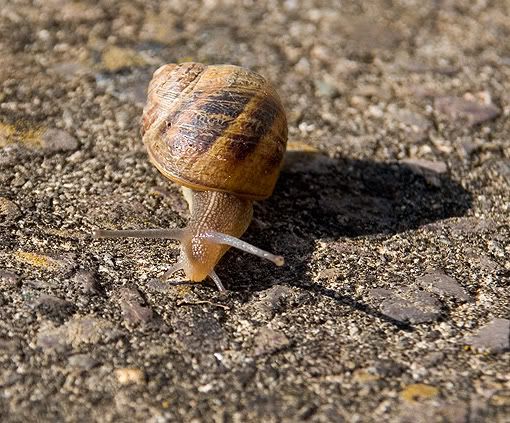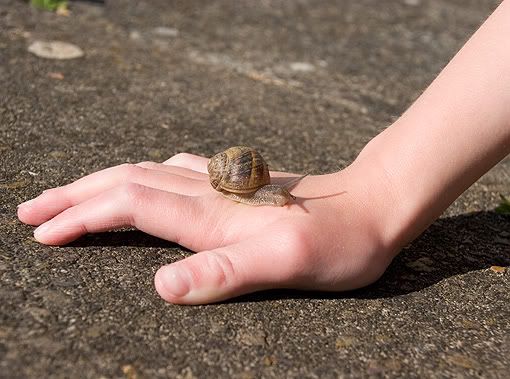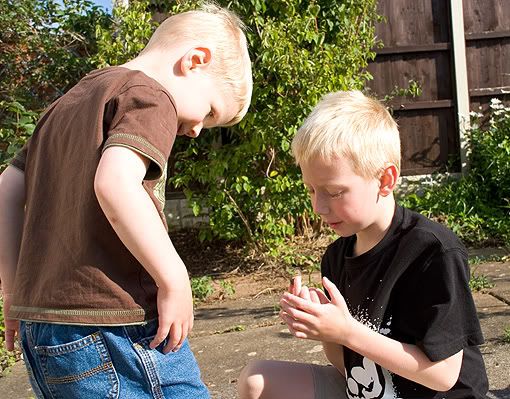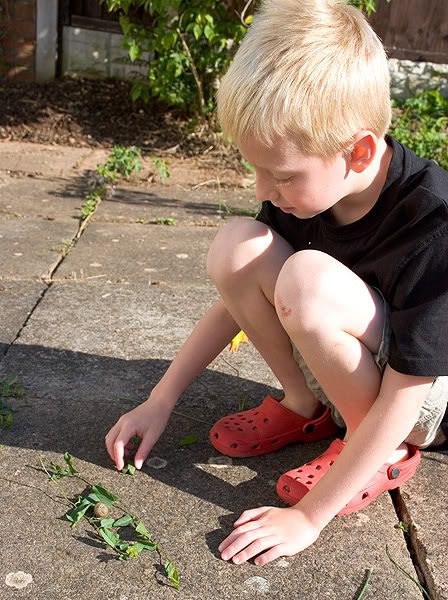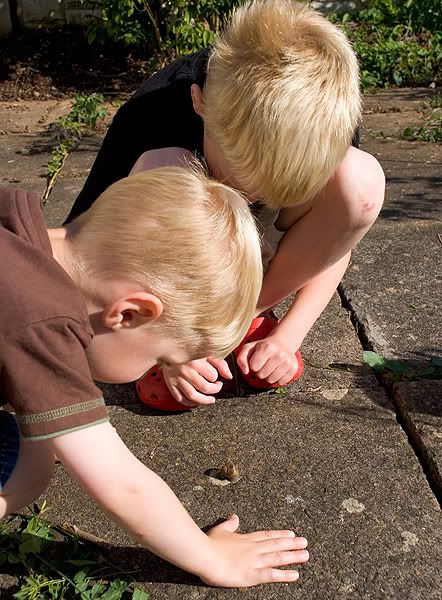 When we were ready we headed out to Dunster Castle (click
here
and
here
for information).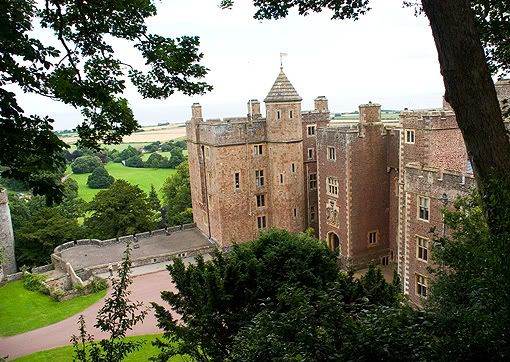 We enjoyed a very interesting tour inside (no photos allowed, unfortunately) and then wandered around the gardens. (Again, pictures with a * on were taken by my aunt.)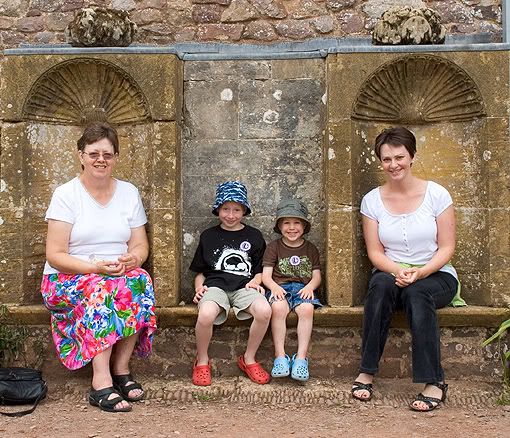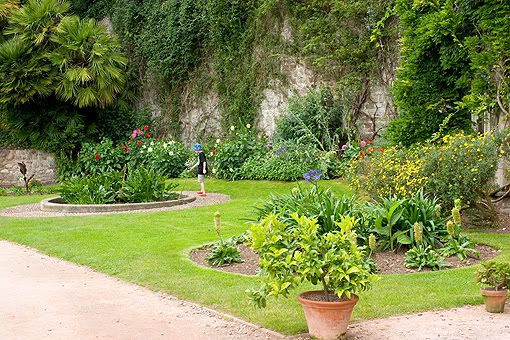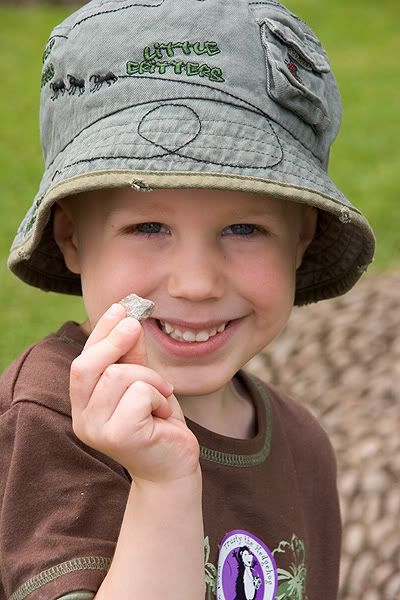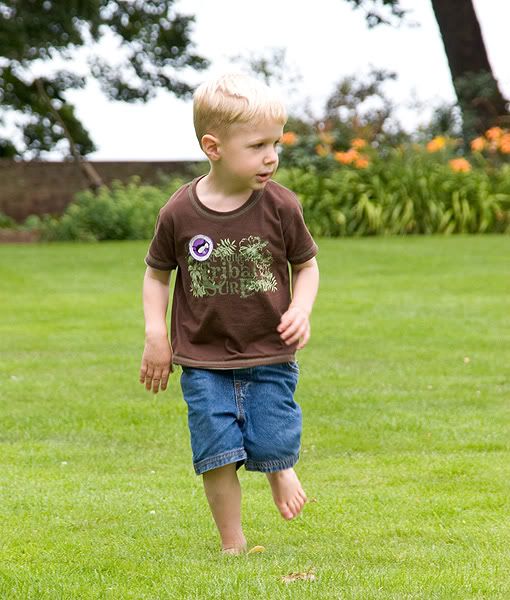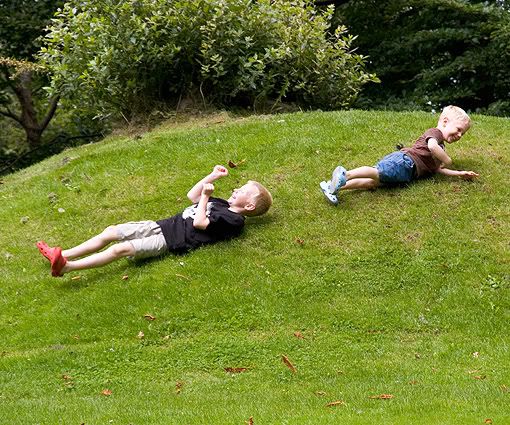 The pet cemetery: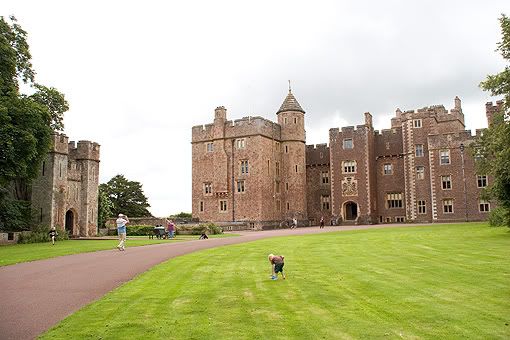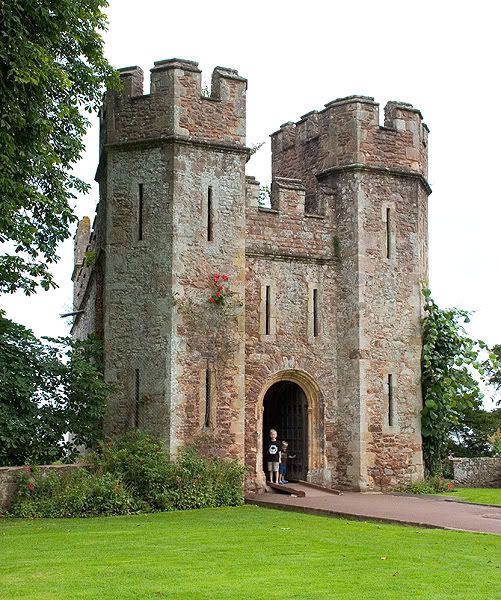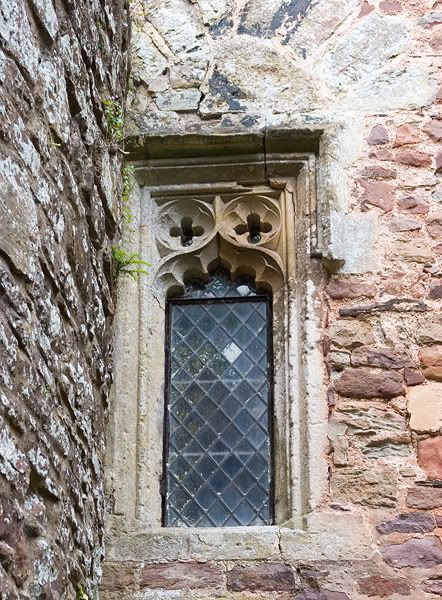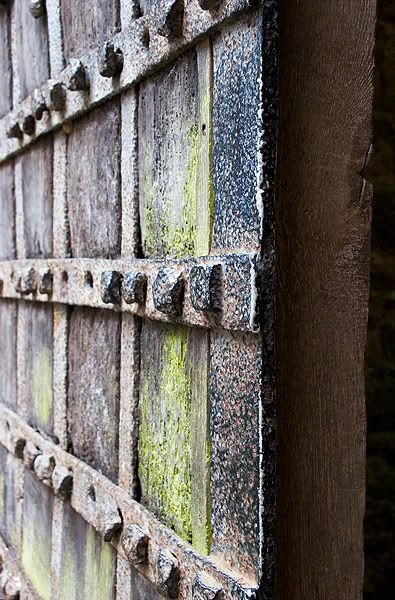 The stables: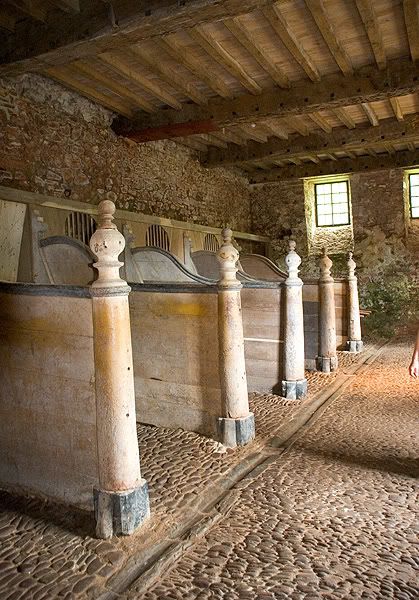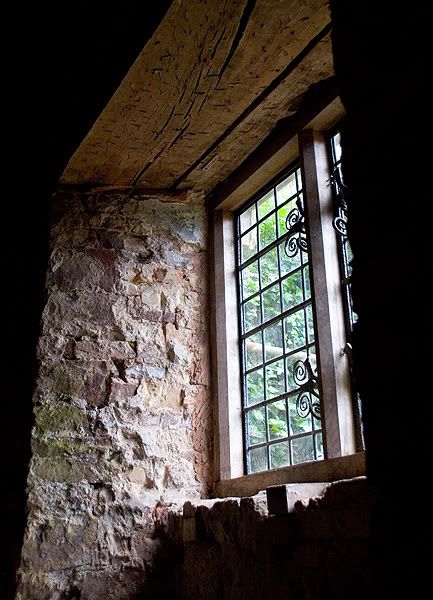 After the castle we enjoyed a picnic lunch:
Now imagine the most charming, perfectly English, picturesque and content little village that you can.
That's where we went next. We had hoped to visit the
West Somerset Rural Life Museum
in Minehead but when we got there it was closed. So instead we just wandered the tiny little village. It was so cute and quaint!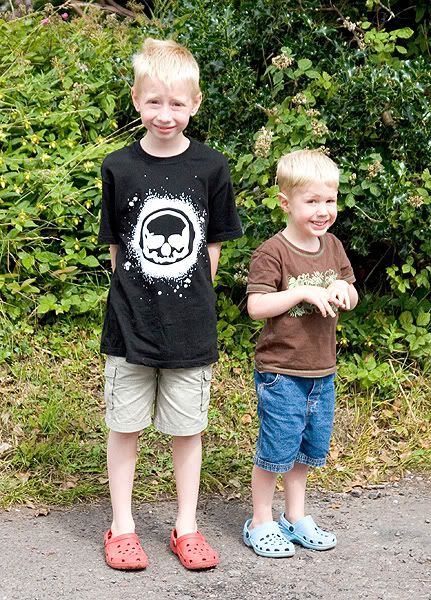 This road is pretty much the entire village: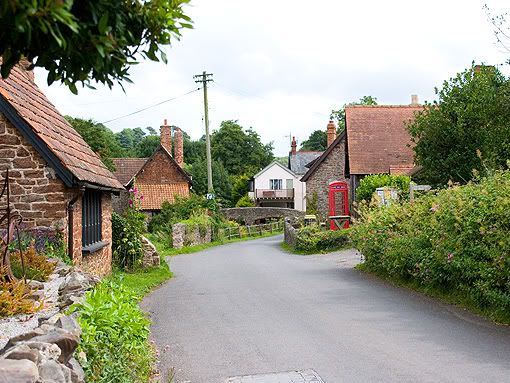 Traditional telephone booth keeping up with the times: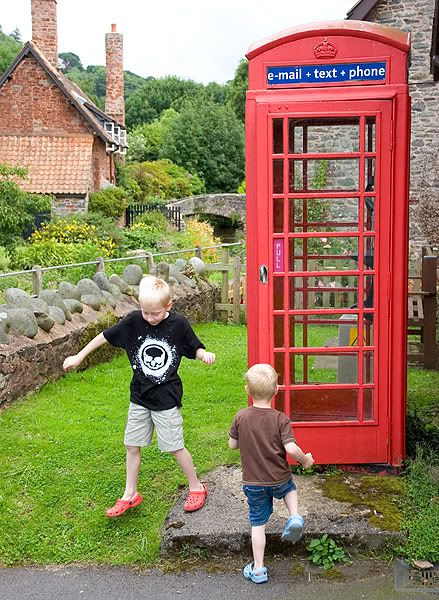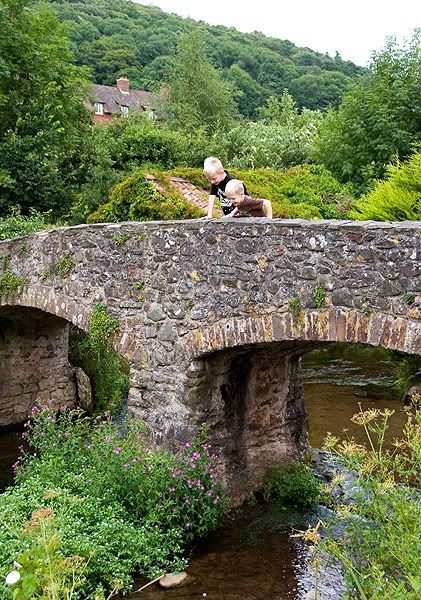 Can you imagine living in this lovely cottage right on the brook?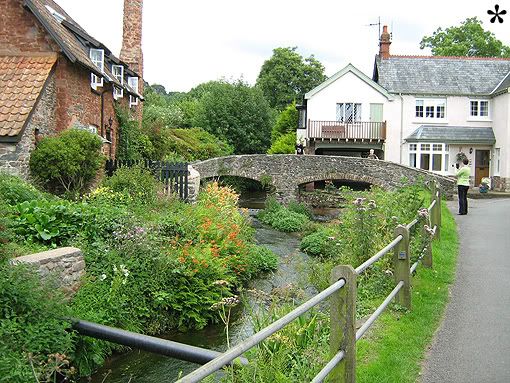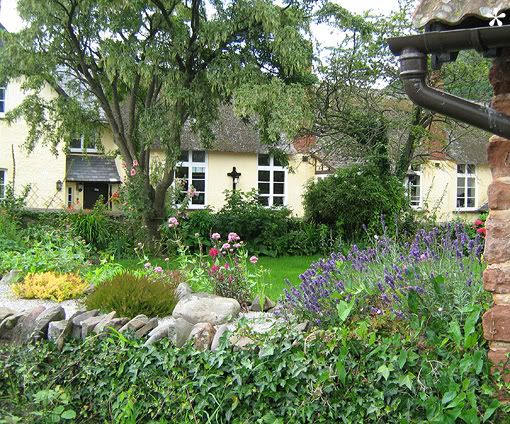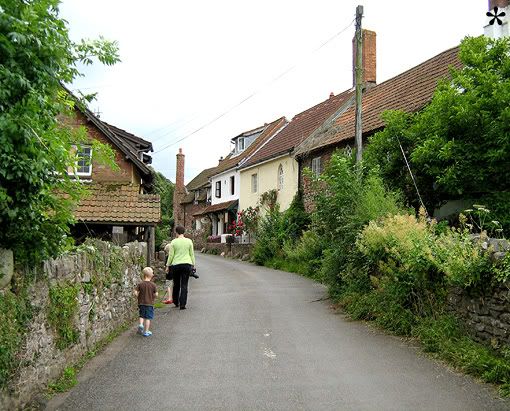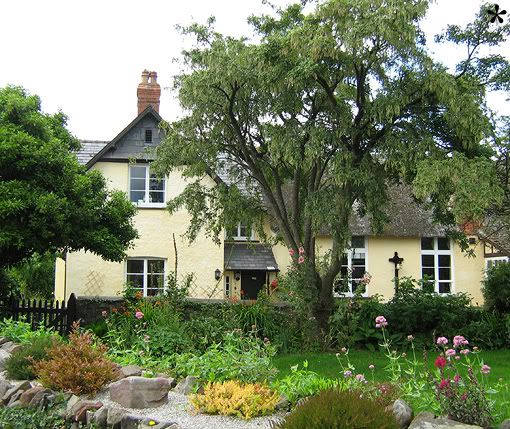 This little cottage was the post office: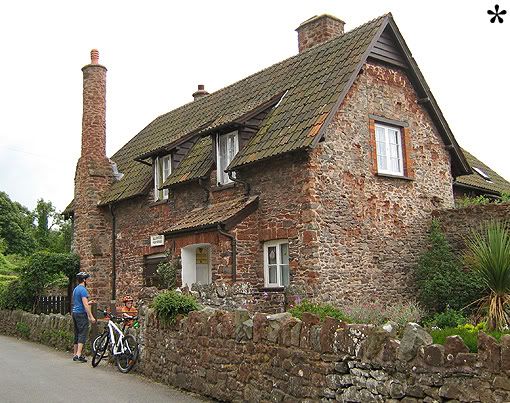 This is the parking lot where we'd left the car. See that big tree above the dumpsters? It was loaded with tiny yellow plums (we ate some):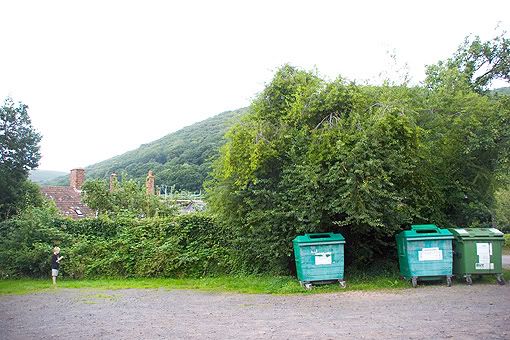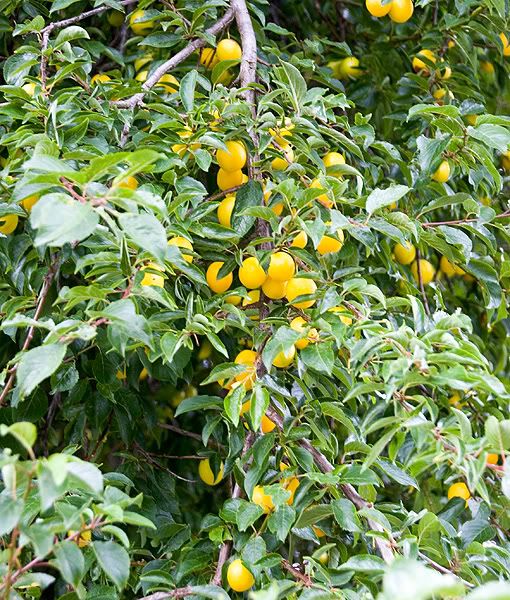 You can see here how tiny they were:
The hedge had some brambles and Daniel especially enjoyed eating the ripe blackberries:
We came home after visiting the village and the next morning the boys and I drove home. We had a wonderful time, huge thanks to Aunt Jane for making our trip so enjoyable and for doing all the driving on our days out!