Remember
my shabby chic desk
? We've now replaced the boys' computer on it. Unfortunately, there was only one chair at it and they like to sit together. They kept pinching one of my chairs so I had to make a plan.
I bought this little side table off eBay for £2.99 (local collection):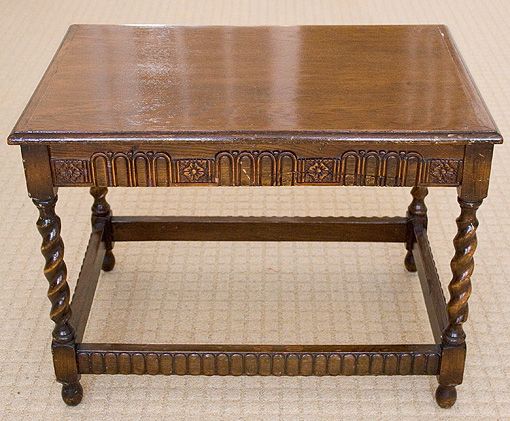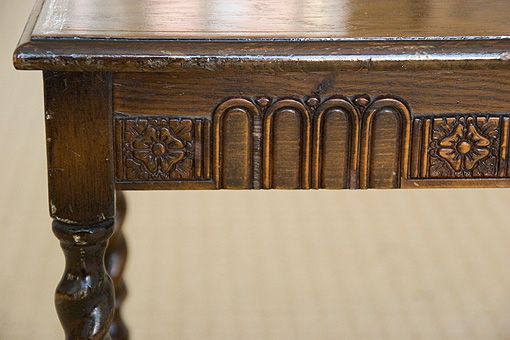 I thought I'd upholster the top to make a padded seat but when I went to remove it only the middle bit came out: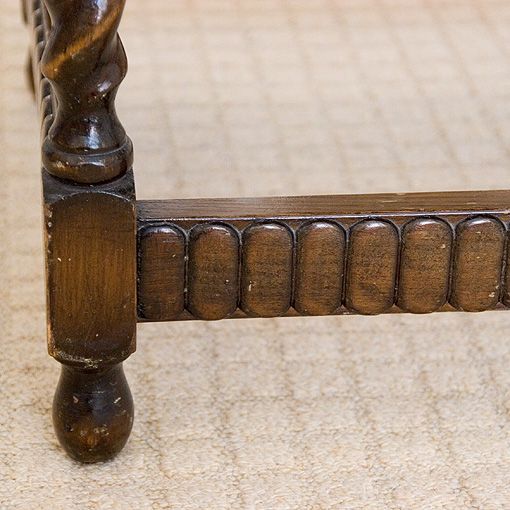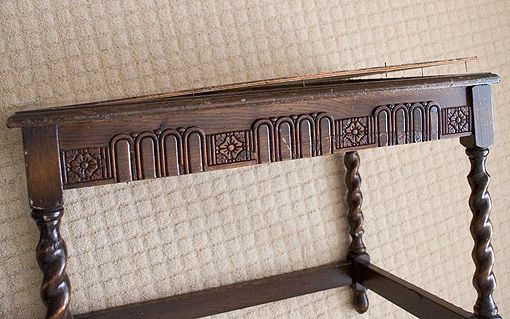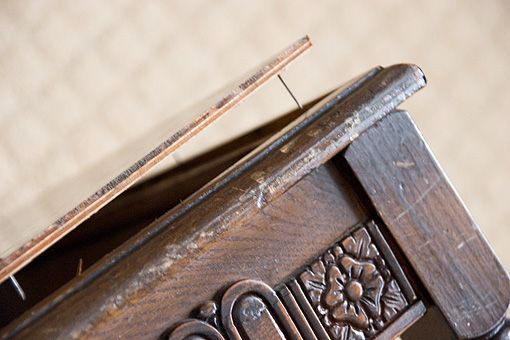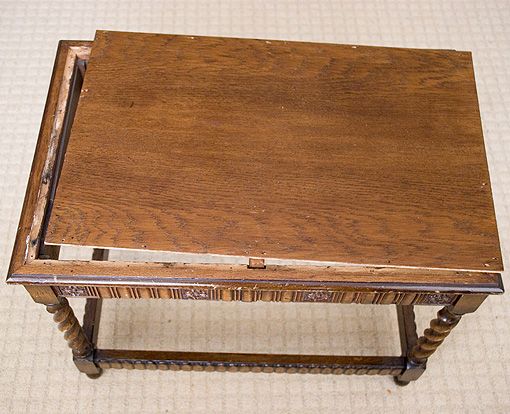 No problem, I simply adjusted how I did it. First I primed the bench then painted it with four coats of antique white emulsion, then scuffed it a little.
I bought some one-inch-thick foam and cut it to fit on the removed plank and glued it on. I made a slipcover (kind of like a fitted sheet with drawstring) out of some beautiful bluey-green taffeta fabric. The pictures really don't do it justice, it shimmers in the light and changes from blue to green. Anyway, here's how it looks now: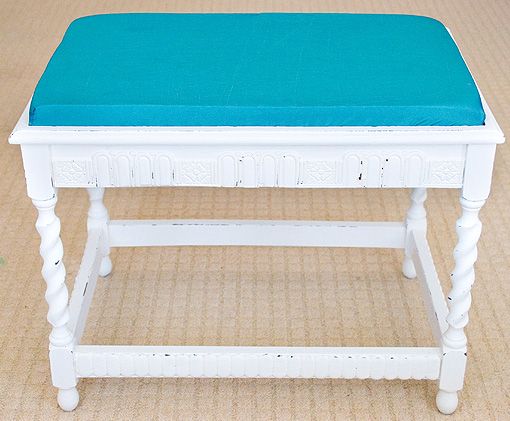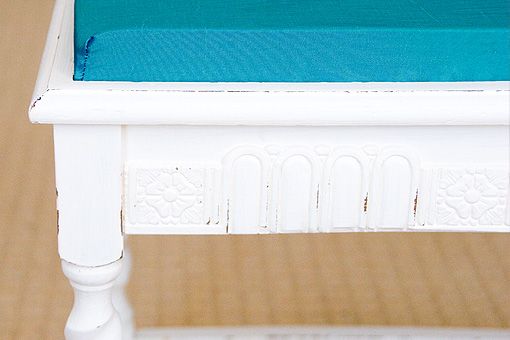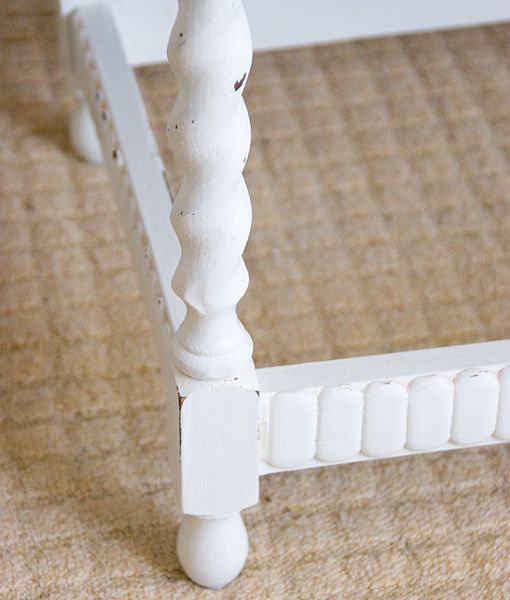 And yes, my two boys' skinny little butts both fit on the bench at the same time. And yes, the cables annoy the heck out of me and I will be dealing with them.