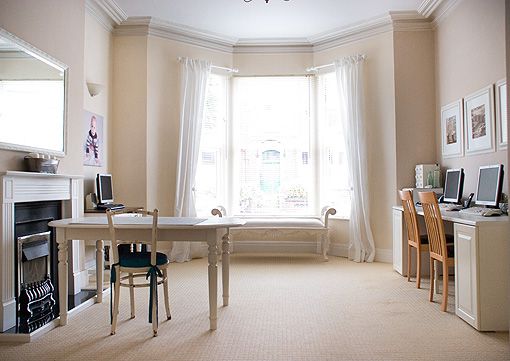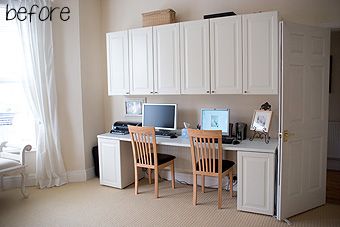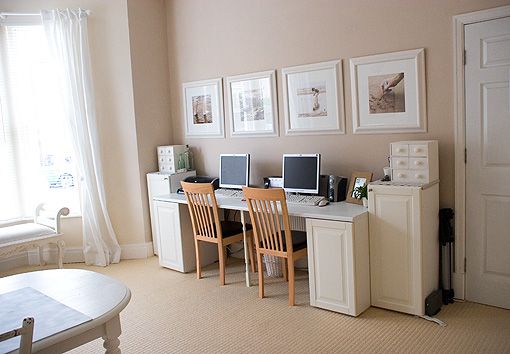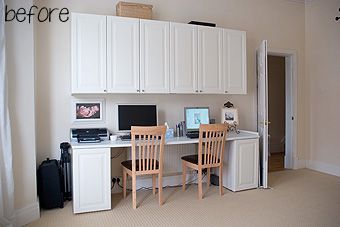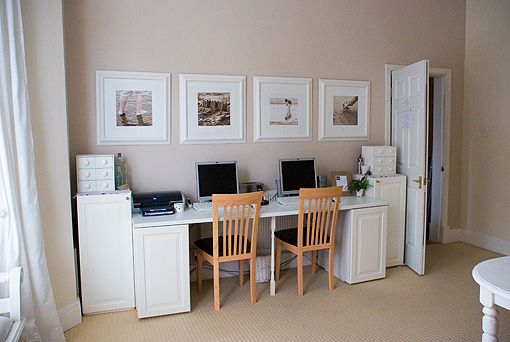 We patched the holes in the wall and painted this wall and the chimney breast a soft sand colour (Crown brand, colour is Toasted Almond) - we will eventually paint the rest of the room to match, after I take down my backdrop support system and patch the holes.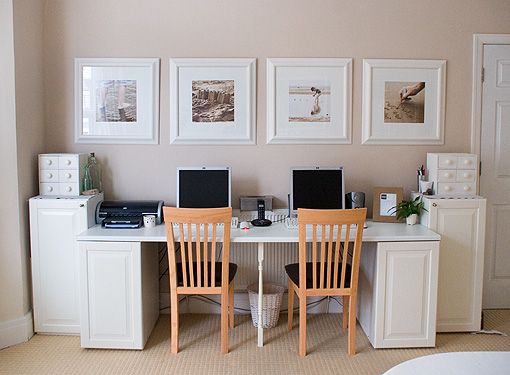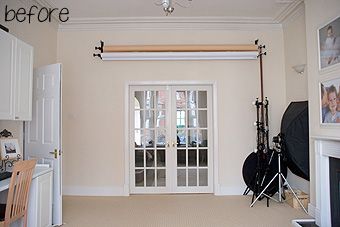 My backdrop rolls (white vinyl and Sandstone paper) as well as the support system are on eBay right now - please contact me if you're interested in buying any of it.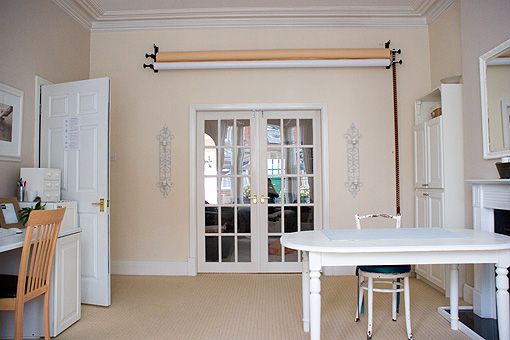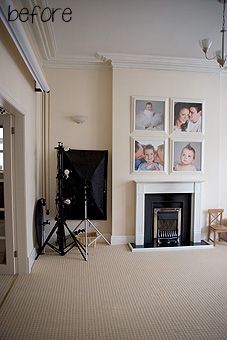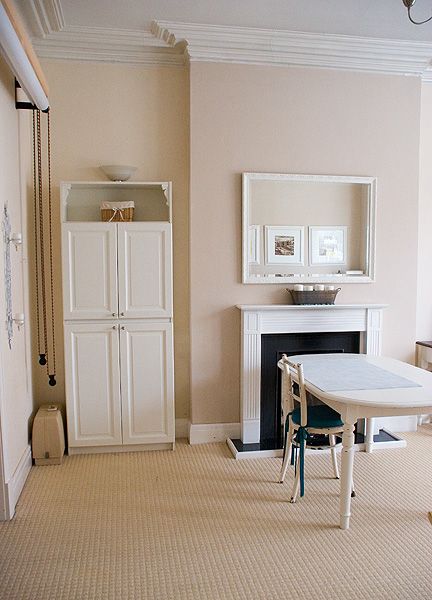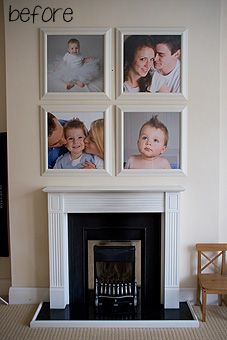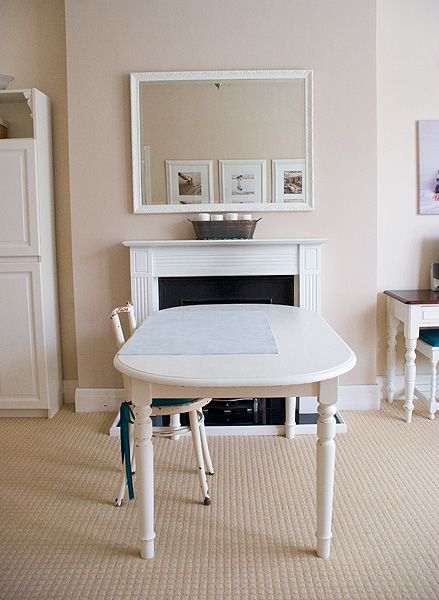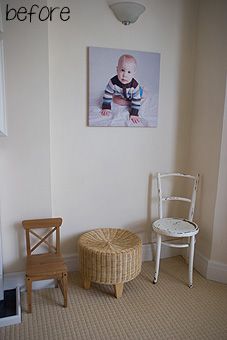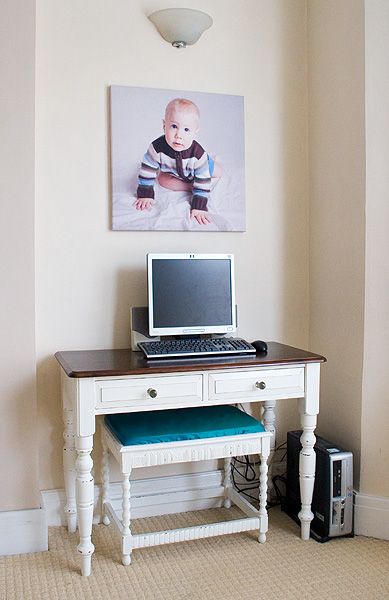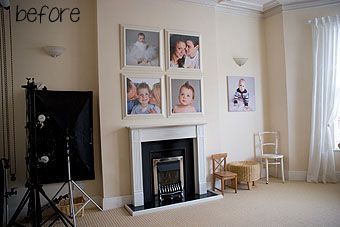 We don't use the fire. I like my craft desk at this angle because I like facing the light and the cupboard to the left holds all of my craft stuff. The mat on the table is my big green self-healing cutting mat that I spray-painted white. I turn it over to work on it. It looks better like this than when it was green, although it needs another coat or two.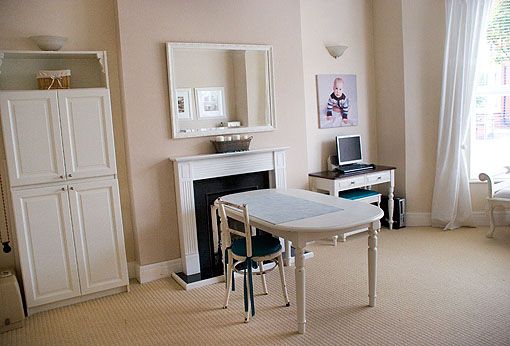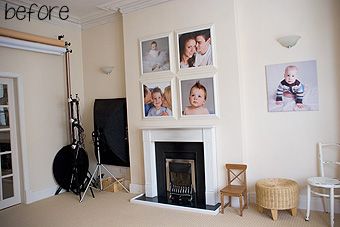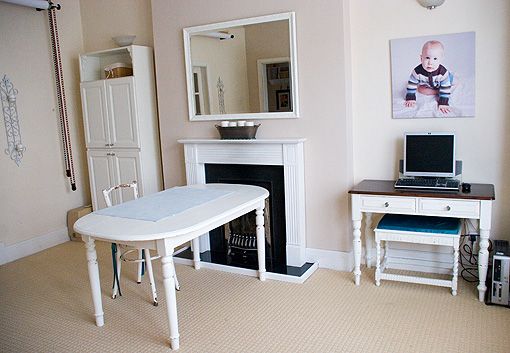 The cute seat pad that
my cousin Di
helped me make.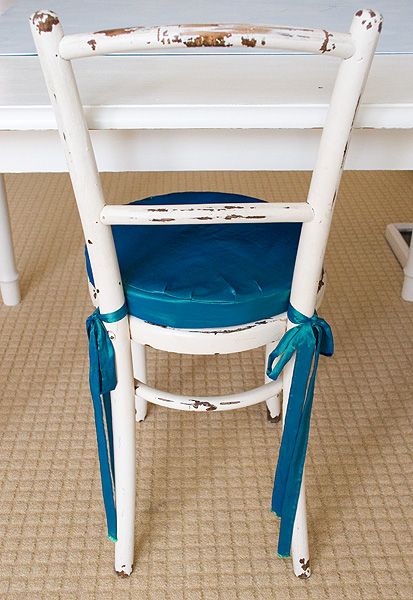 A copper planter I had, with candles in and a shell necklace around the bottom. I don't know why it looks like it has yellow highlights - it doesn't in real life.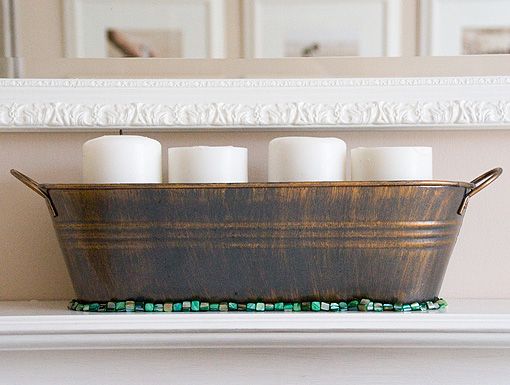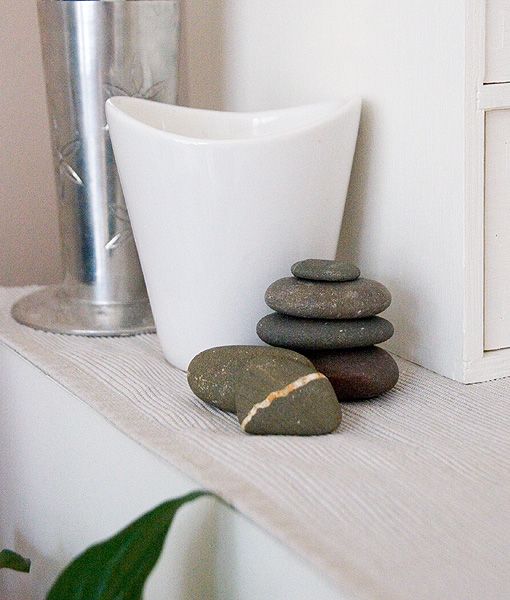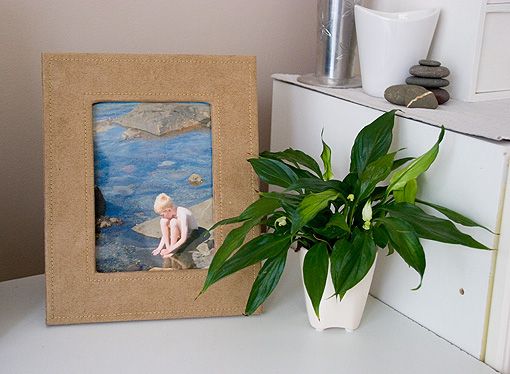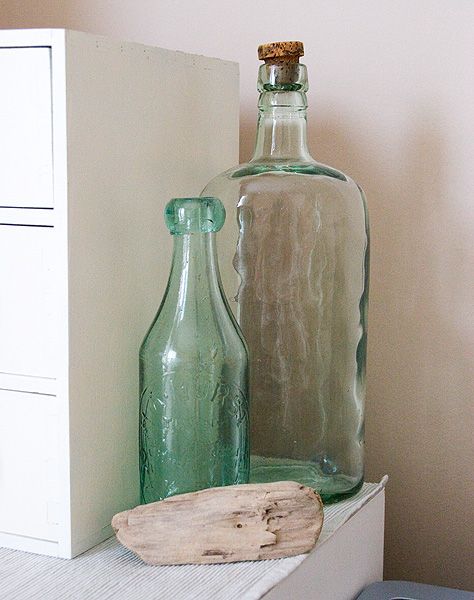 These are the pictures framed above the desk - they each have a vintage tint (my own Photoshop action):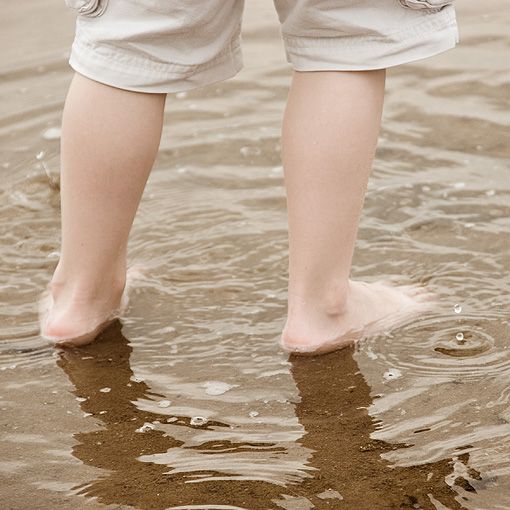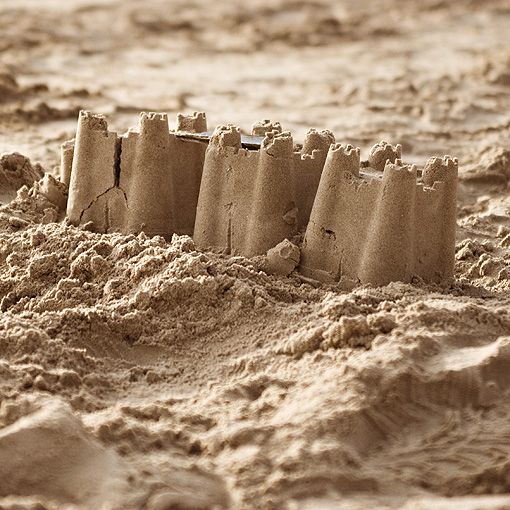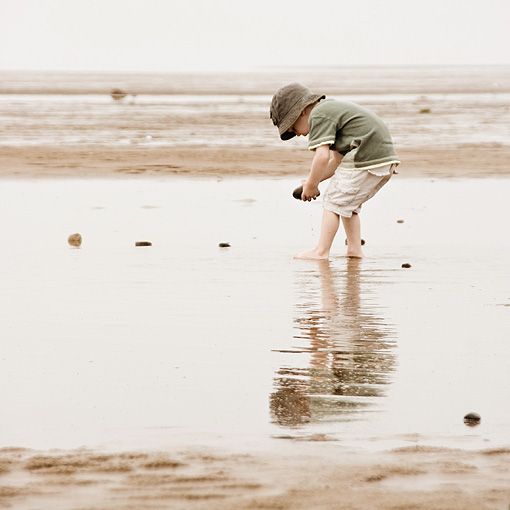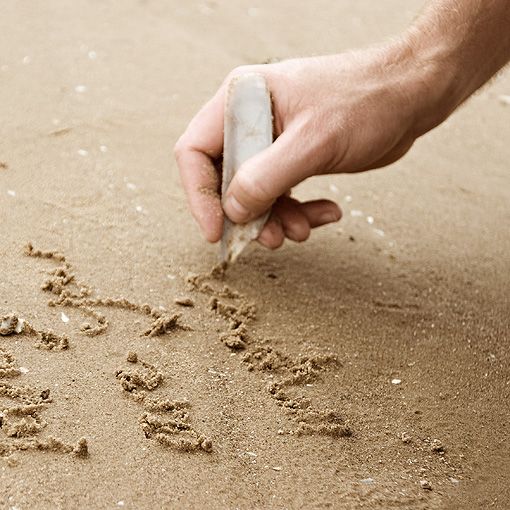 Dare I say, I love the room now and think it's actually better than it was before!