I'm slowly working through editing photos, but with the kids off school it's S-L-O-O-O-W going as I am
constantly
interrupted and it's very frustrating. (DEEP BREATH) Anyway, I'll be posting our holiday shenanigans in no particular order.
This was a lovely little park we visited, it had some model houses and amusement rides, some goats to feed (which tried to escape) and some play equipment.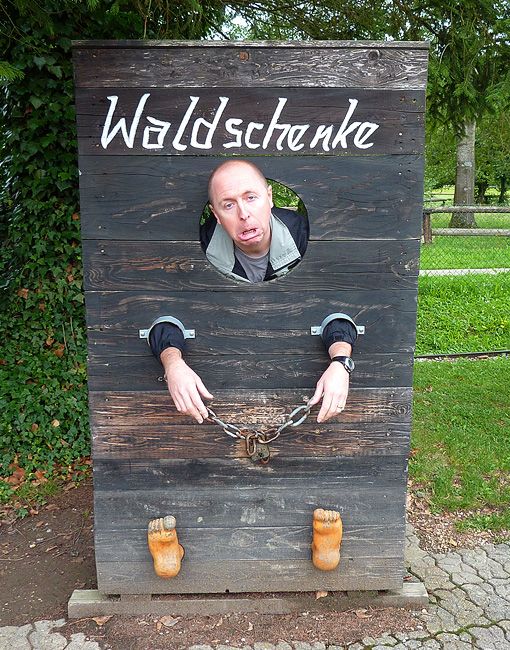 Noah adored the motorbike ride: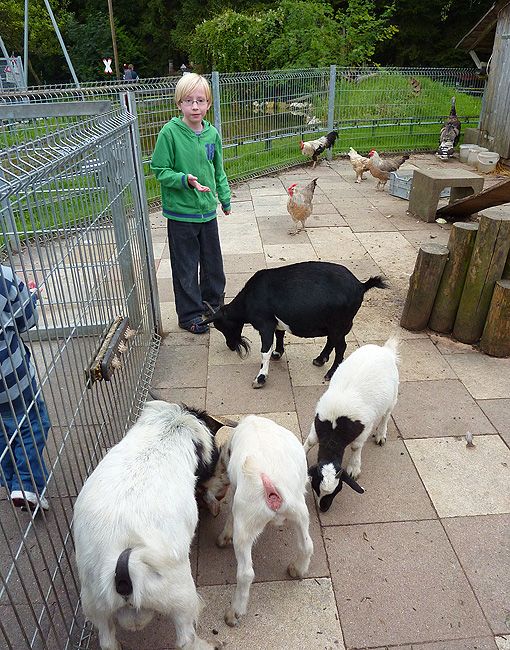 Noah loved this ride, as you can see from the video:
This is just another occasion in Germany when we were amazed at the lack of "health and safety" precautions. England is a bit of a "nanny state" and these swings would be over rubberised flooring, have fences all around and an operator manning the thing. Not in Germany! Amazingly, people manage to survive with just their common sense.
This climbing wall too - it would never be allowed in England. I mean, someone could fall from the top and break a bone and then sue the park, right?
However, it is very dangerous in that it makes my bum look big. We can't have that.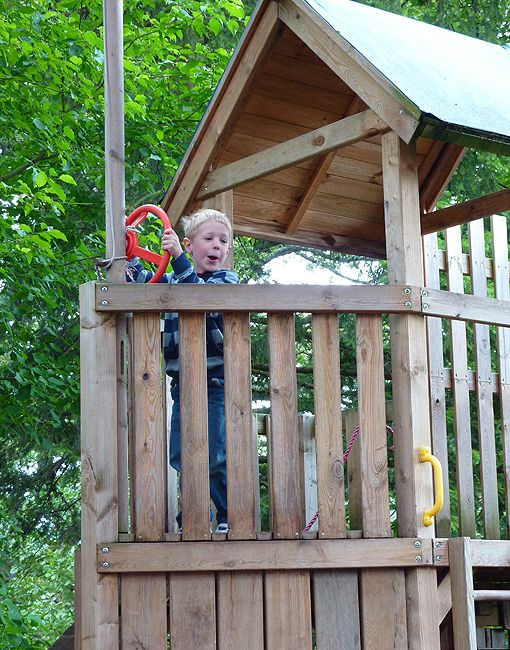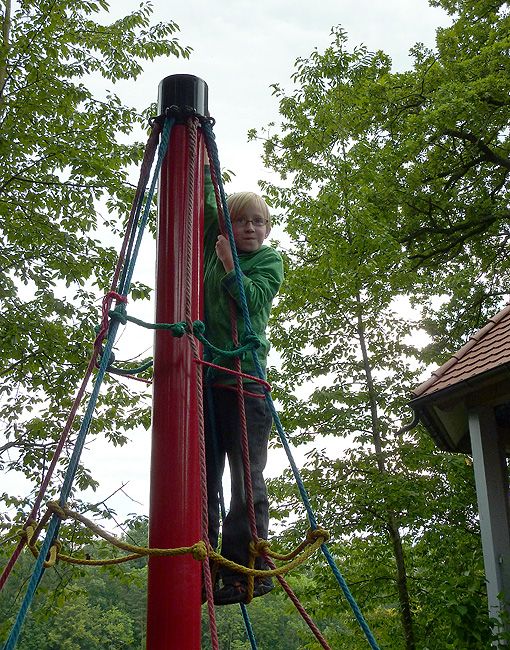 And because we have the same sense of humour - that of a 12 year old boy: