Yesterday I was feeling a lot better and it's just as well - I had plans to help my friend
Karen
put together her new craft room (thank you Laura for rescheduling our visit!) She has had a little room (about 10x10ft) built at the end of her garage to be a little den for her to escape to and do her scrapbooking, quilting and other crafts (she is very talented!)
Here you can see a shot that I nicked off
her blog
- click on over there if you want to see progress pictures as it was being built. She took this picture the other night before it was all finished - the downspout has been installed properly and the seam covered up.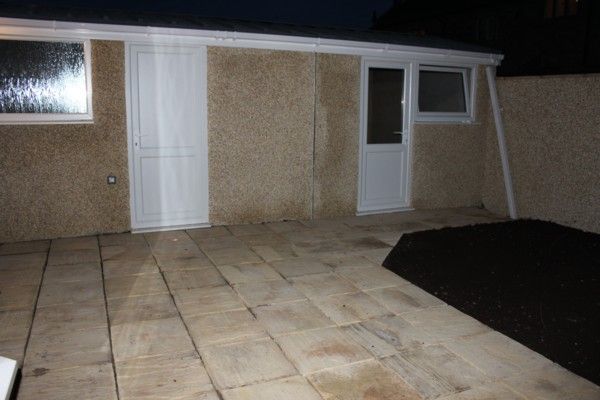 While it was being built I worked with Karen in designing the perfect space for her, incorporating seating and desk area for two people, plenty of storage, her existing 4x4 Expedit bookcase and a beautiful antique plan chest. Here is the design we decided on (the big grey box next to the Expedit represents the plan chest):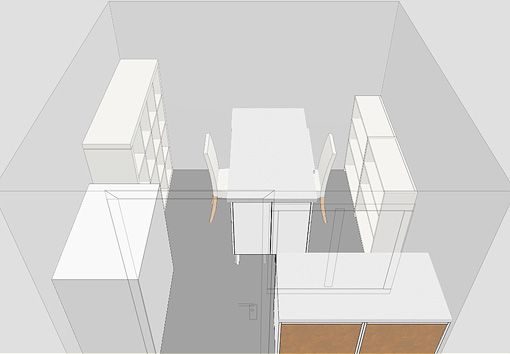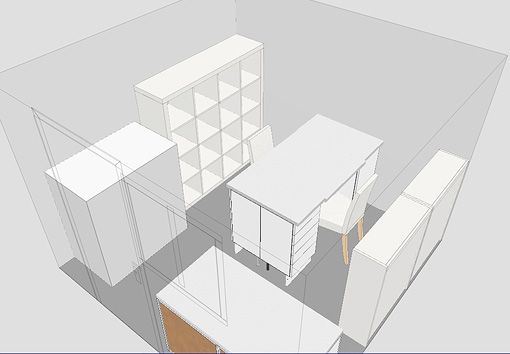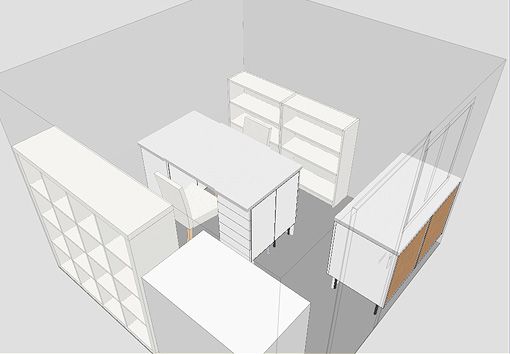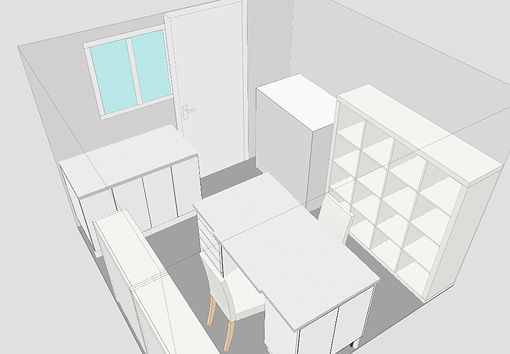 So, as I was saying, yesterday I left home at 9:40am and drove an hour to Karen's house (I only got home at 8:40pm). We spent the day:
- putting together the six flat-pack Ikea kitchen units, including all of the drawers except for two that were out of stock (aargh!)
- unpacking, dismantling, moving to the craft room and putting together again the Expedit bookcase that used to be in the guest room
- putting together two Billy bookcases and fastening them together
- putting together two Harry chairs
- driving to two different DIY stores to get wood strips and screws to act as little risers beneath the kitchen units and fasten them together
Here are some action shots of us putting together the units. Did I mention that the electrician was finishing up as well (hence the ladder)?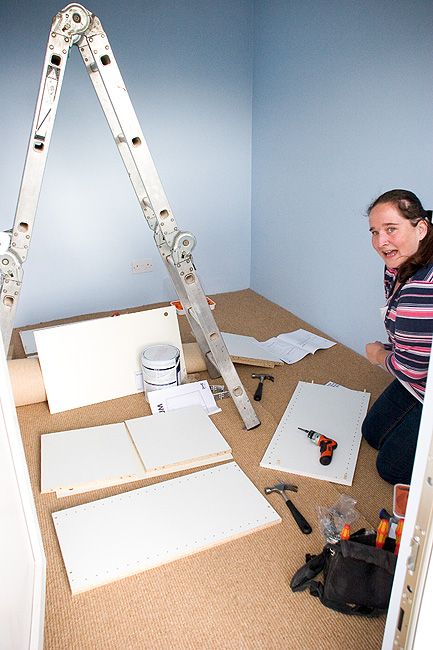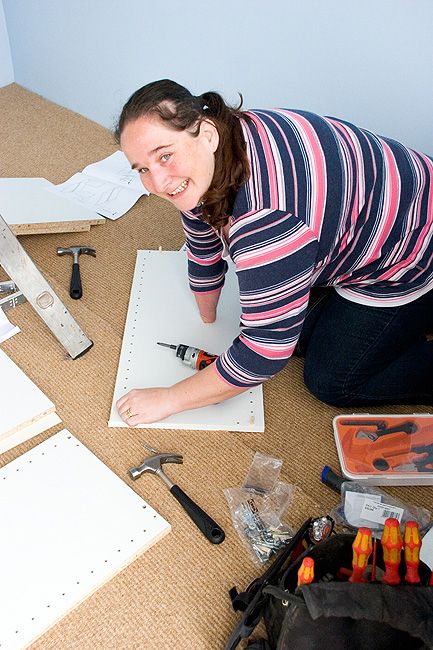 Look at the amazing light she gets in this room, thanks to a big tilt-and-open window and half glazed door - you wouldn't even know that it was an overcast, rainy day!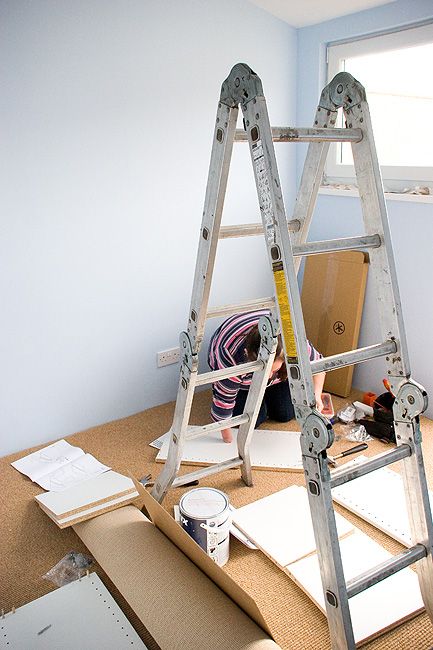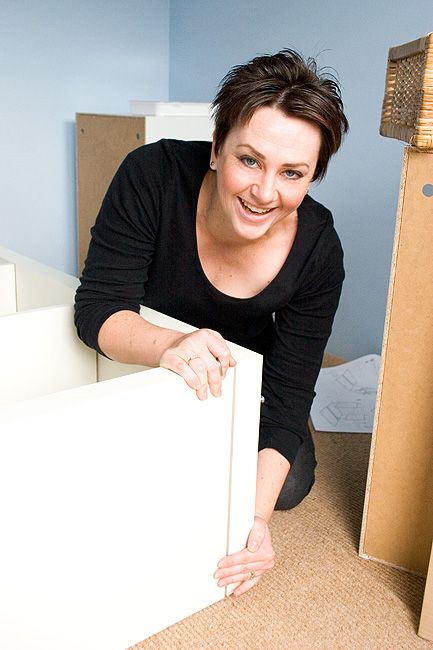 The half-finished result. Obviously the worktops are still to come! I love seeing my designs come to life.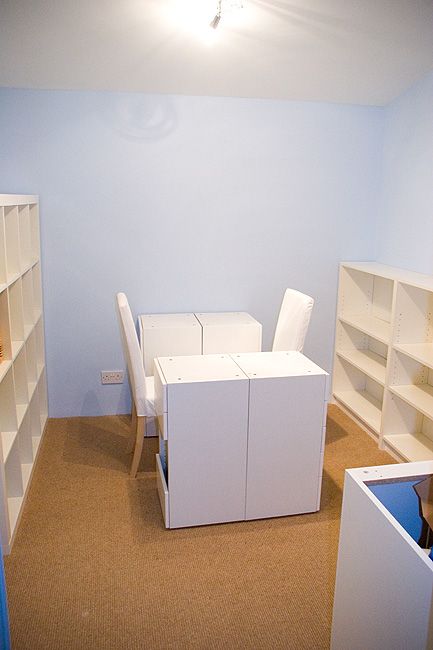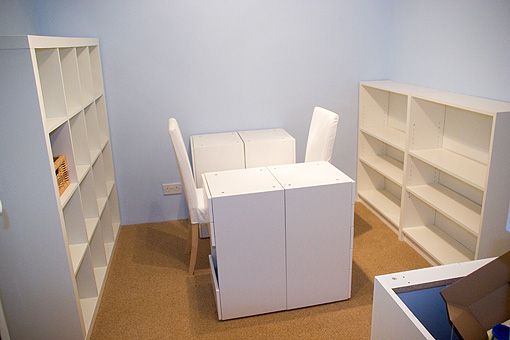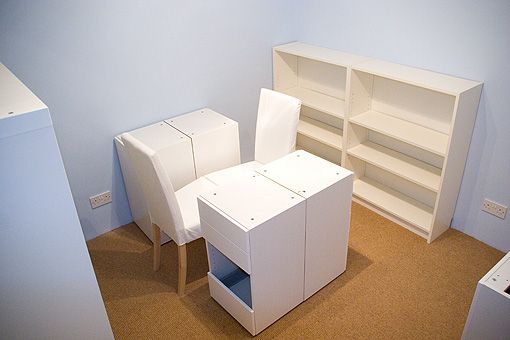 The plan chest needs to be moved into the corner next to the door: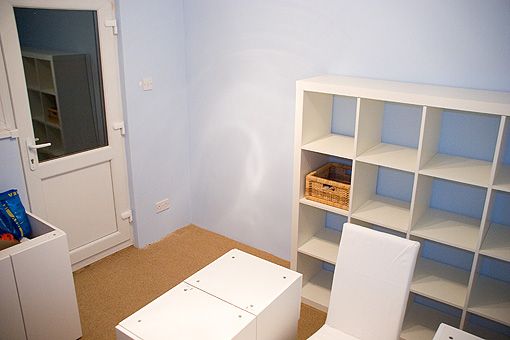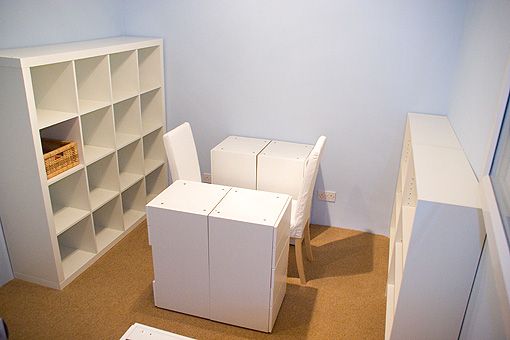 I had a blast and my extensive flat-pack experience came in handy. (I have now put together a total of 143 flat-packs! That doesn't count the ones I put together more than once; after dismantling for a move, for instance. And as an expert, I can tell you that Ikea's are the best.)
Stay tuned for the final reveal of Karen's craft room - I'll be visiting her in a couple of weeks' time to take pictures of the completed room with all of her bits and pieces in. I can't wait to see it all - and to scrapbook there with her!