Yesterday we kept the boys out of school (they're not doing much at this time of year!) and drove to Manchester for our medical tests. They are required as part of our immigration application. New Zealand wants to make sure we won't enter the country and become a burden on the health care system (gee, there's a novel concept, perhaps the UK should take note!!)
Dr Brendon Smith was very friendly, professional, efficient and kind. The boys had a basic physical - height, weight, basic eye test, reflex check, gland check etc - but Grant and I had a longer work-over which included blood pressure (mine was 110/60), fasting blood draw (they'll be running 8 tests) and chest x-rays.
Total cost: £790. OUCH.
Afterward we went to an Italian restaurant for lunch. It was so good to eat, we were so hungry - Grant and I hadn't been allowed to eat since the night before.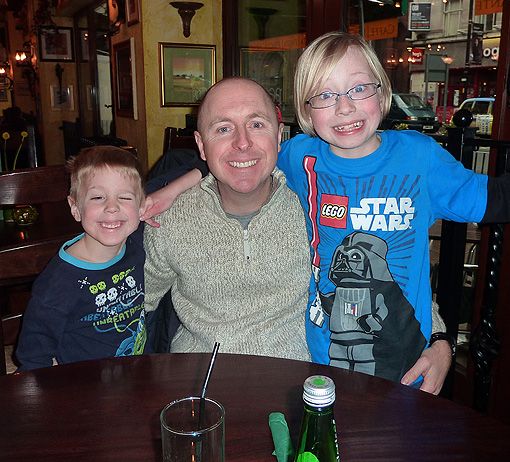 After lunch we went to the Museum of Science and Industry but sadly most of it was closed for refurbishment. I meant sadly for the boys; Grant and I just wanted to get home at that point. We were both so tired! I slept the whole way home and then Grant had a nap once we were home.
Anyway, it's one step closer - we should receive our reports in about 10 days. All we are still waiting for are the SA police clearance certificates and the job offer (aargh, don't get me started!!)