Is it only Tuesday? It feels like we're further into the week. We've been pretty busy the last two days. We've had a roofer come and fix a couple of slates and fascias on the roof, we've been painting walls and ceilings, running errands, flat-packing furniture, organising clothes (I can't wait to show you my awesome system for kids' clothes, I am loving it!) and generally keeping busy. This is a good thing and makes us feel like we're making some sort of progress when really we're just doing more of the same - WAITING.
Daniel had a wobbly day or two and asked if we could all sit together and talk about our feelings about New Zealand. He felt better after he was heard and validated. He said that all of the upheaval in the house makes him feel better too. I think that it's a relief to him to see something happening, after the months and months of talk.
Noah, however, was perfectly happy and excited about the move until we started moving things around and packing things up. He got a big anxious the other day but all was put right when I realised he thought we would be jetting off in the following few days! I assured him we'd give him plenty of notice and that once we had a date I'd do a chart on which the boys could cross the days off.
I say we've been packing, but we haven't really. Not being able to pack is the second biggest frustration for me (the biggest being still not knowing when we're going!) The international removals company does the packing as part of their service. They come in and pack everything and ship it, and their packing everything ensures that it goes through customs without inspection. If we pack our own boxes it will be delayed and inspected at customs. So when I say we've been packing, I mean putting things into plastic boxes and moving them upstairs so they're sorted and out of the way, ready for the shipping company to pack - so that we can dismantle furniture. We're doing it now because we've been painting walls and woodwork and it's easier to just dismantle the furniture while we're moving it anyway, because it will have to be done eventually. And it helps to feel like we're able to do something while we wait.
Here's what some of our rooms look like right now - bare, clean walls and pieces of furniture missing.
Top landing: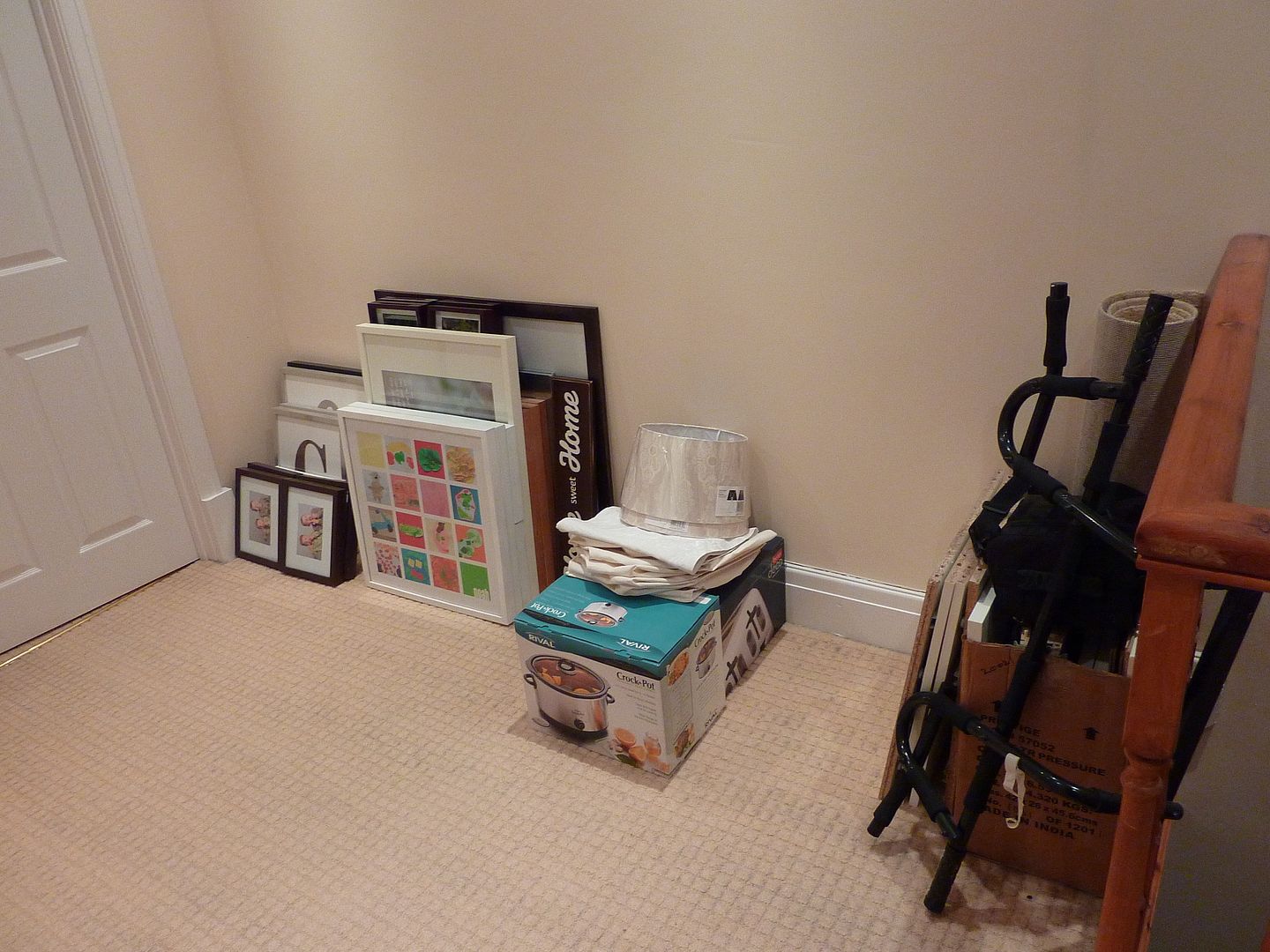 Room on top floor: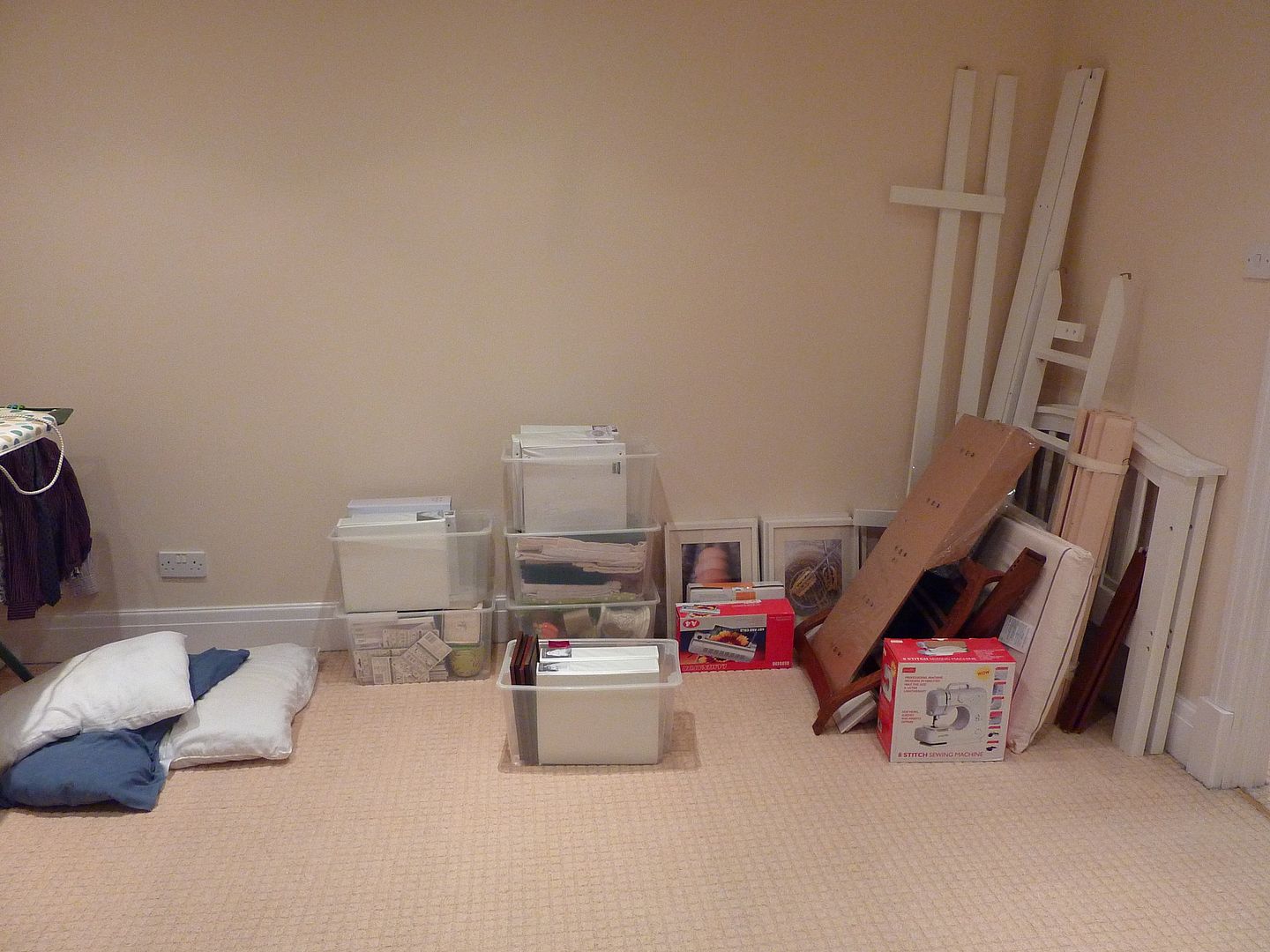 Office / craft room: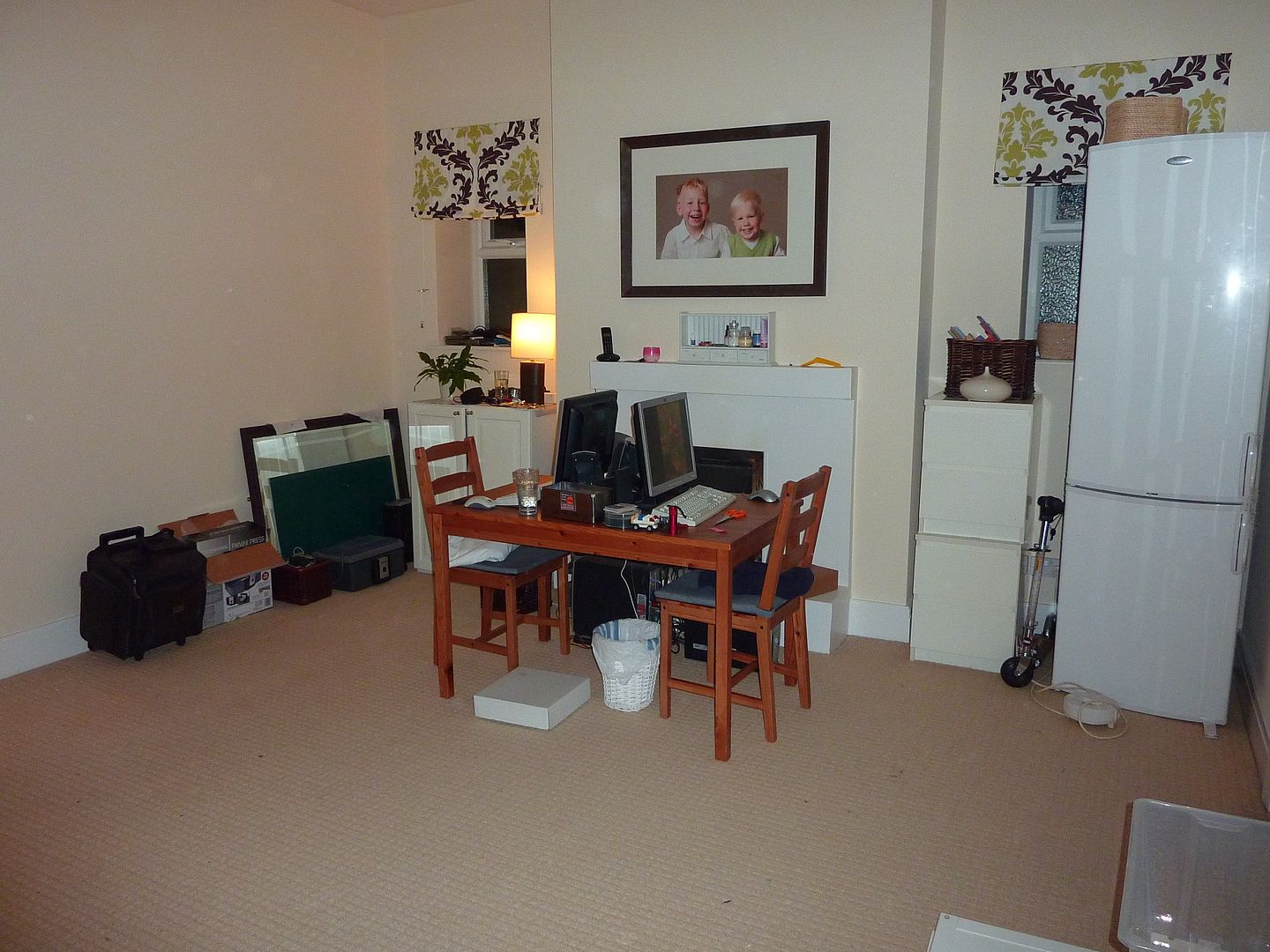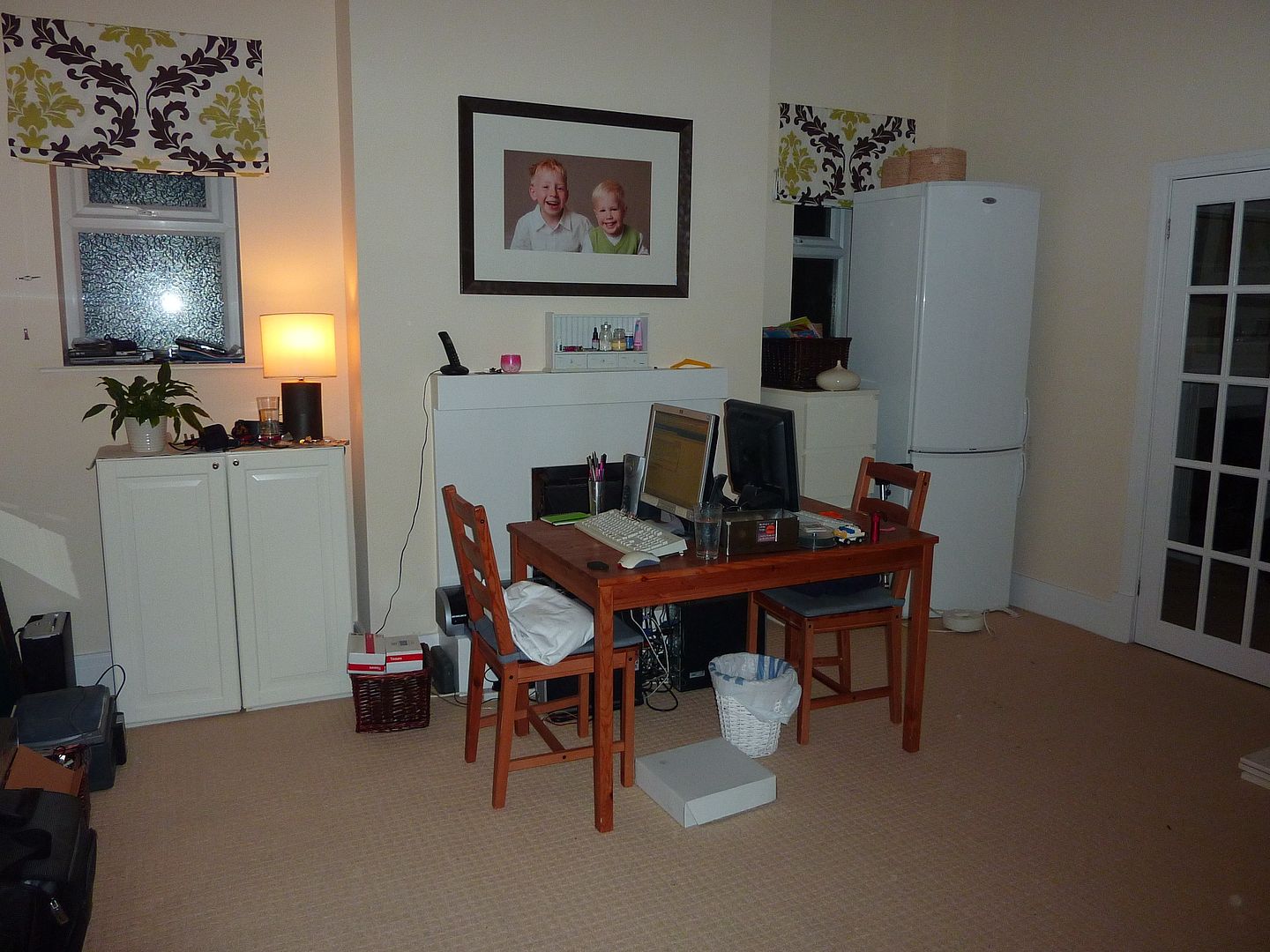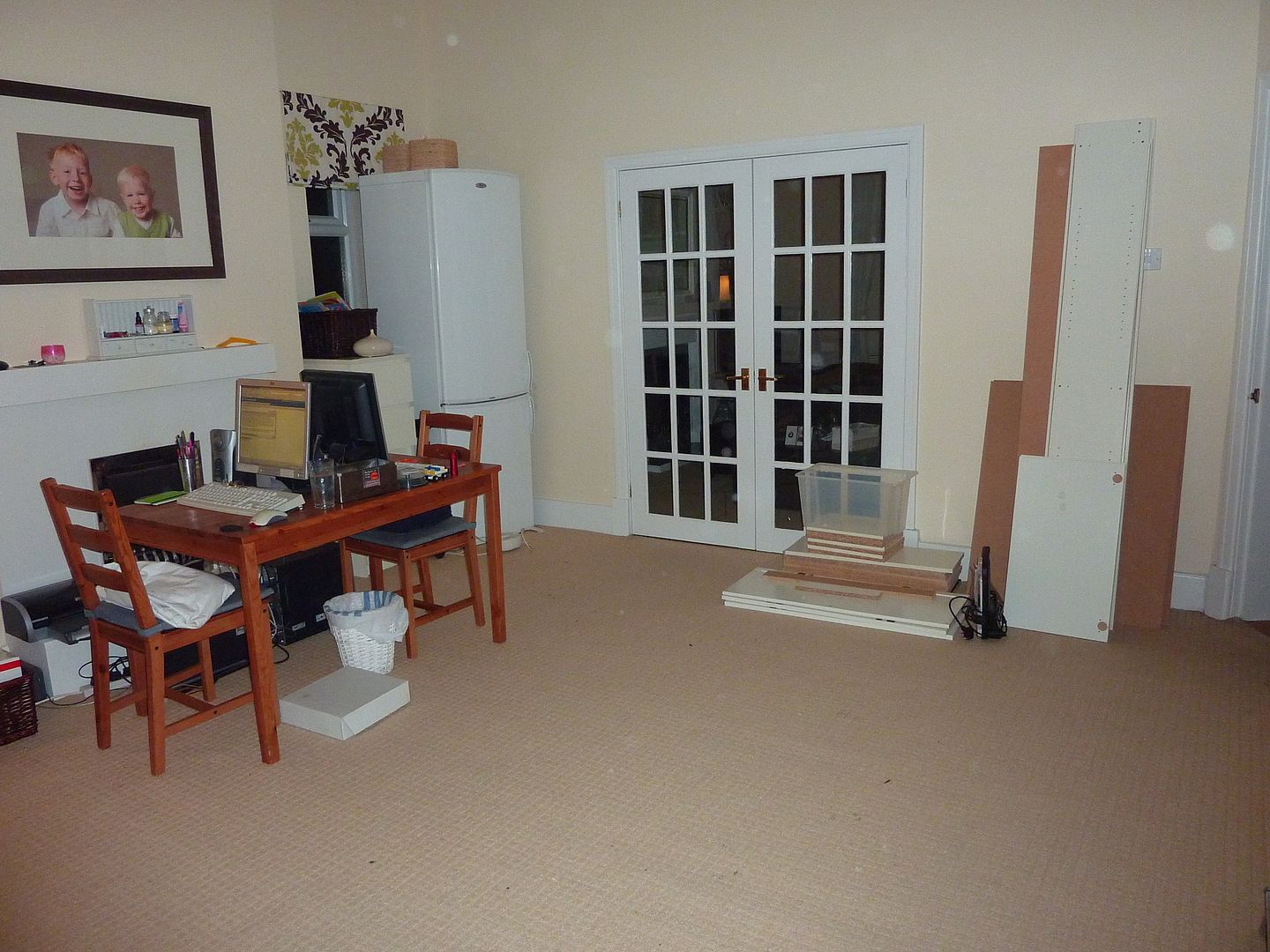 Kitchen: