On Monday and Tuesday the shippers (we used
PSS
) arrived and started packing up all of our belongings. They were very polite, friendly, professional and thorough. I spent the day occasionally making tea for them, and hiding out in Noah's room the rest of the time.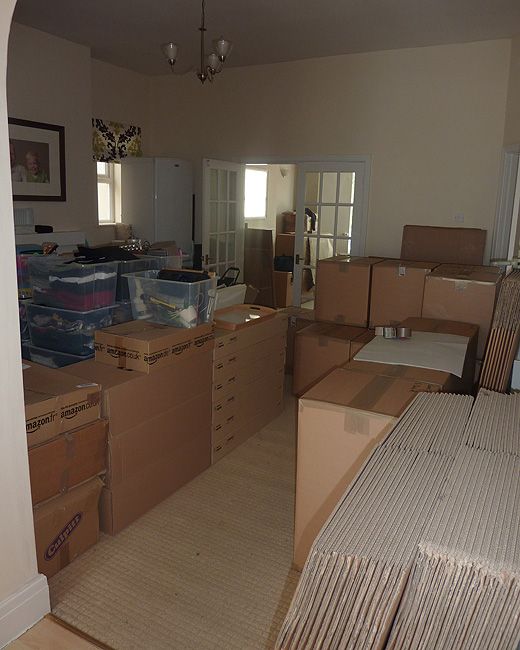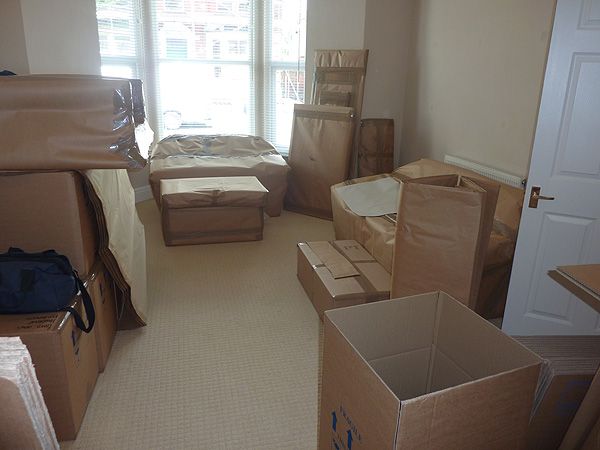 This is the TV all crated up: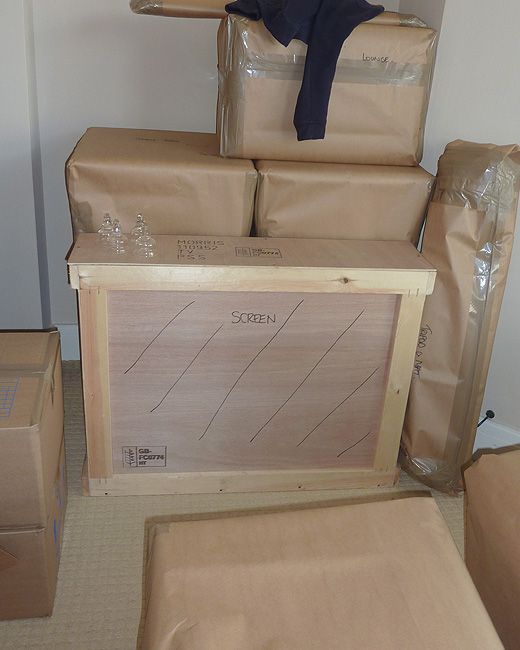 Every single item and piece of furniture was either packed into a box or individually wrapped in thick brown paper - here's the sofa: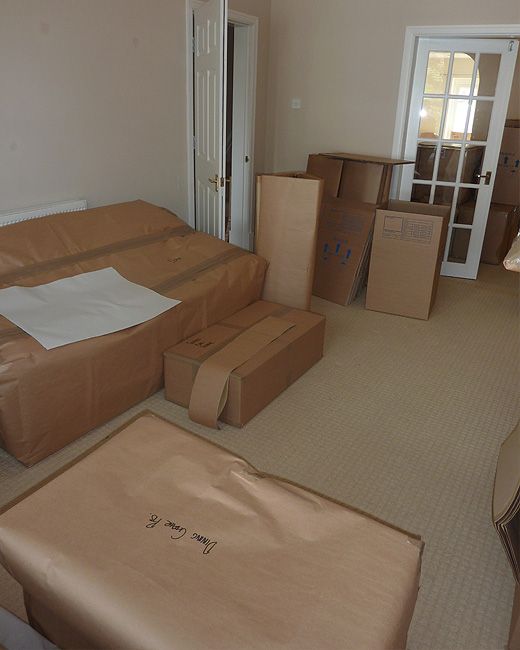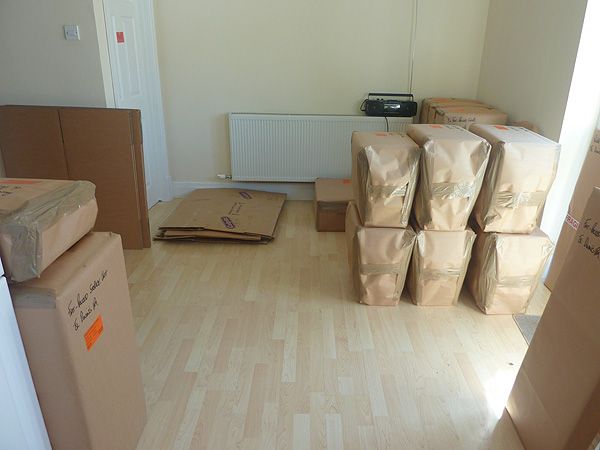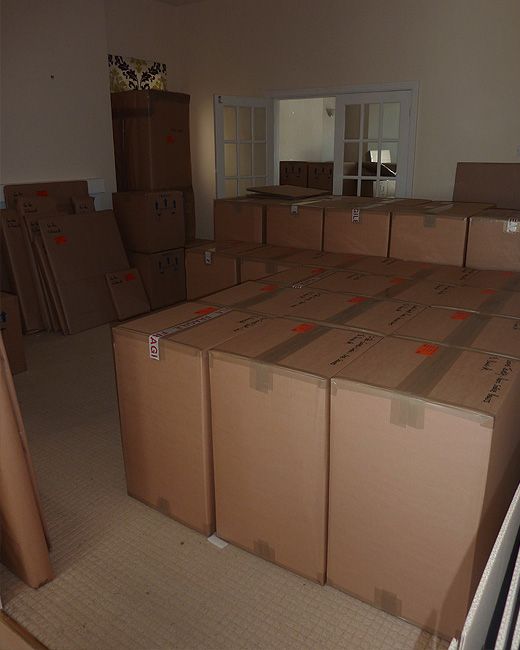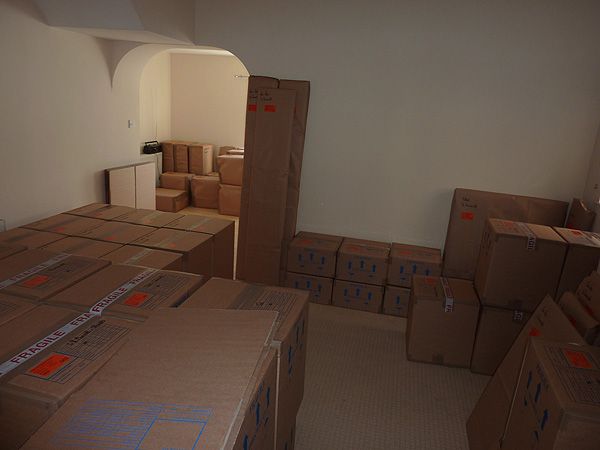 Every box or wrapped piece is individually numbered: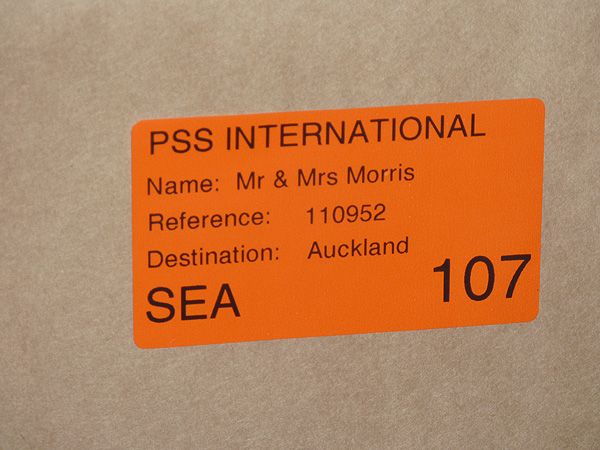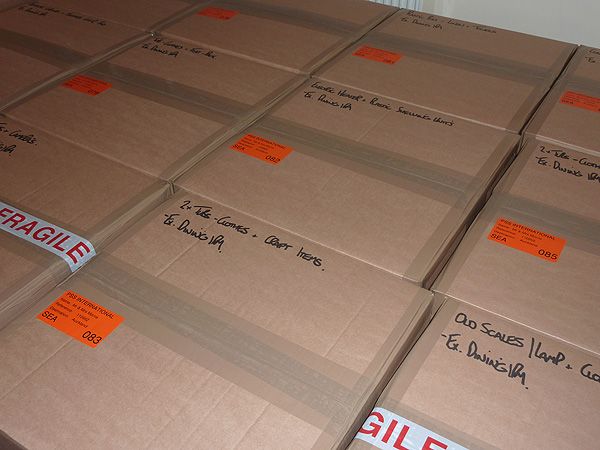 On Tuesday afernoon the 20-foot container arrived and was loaded: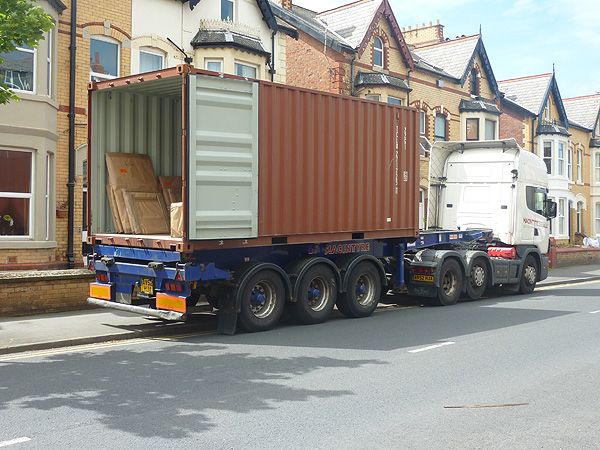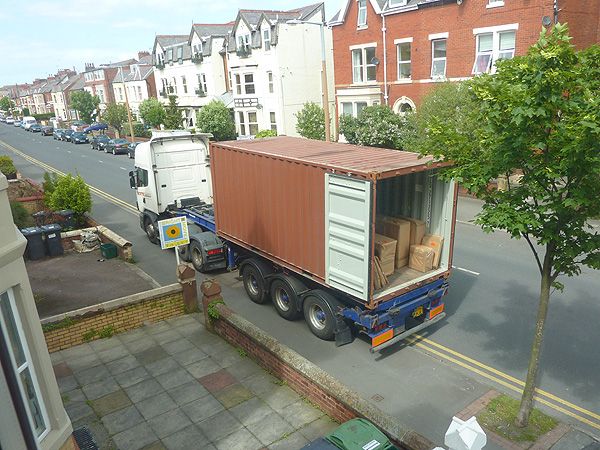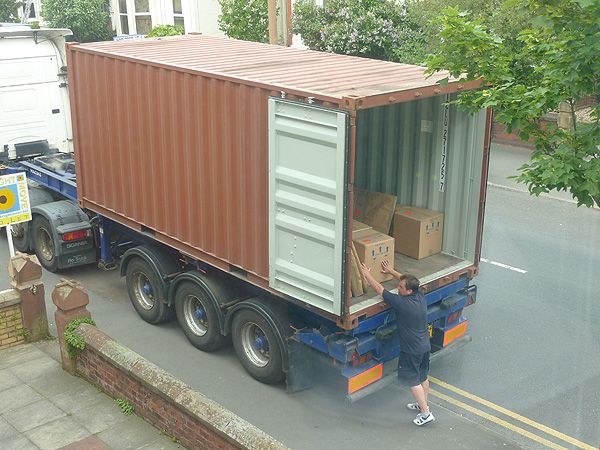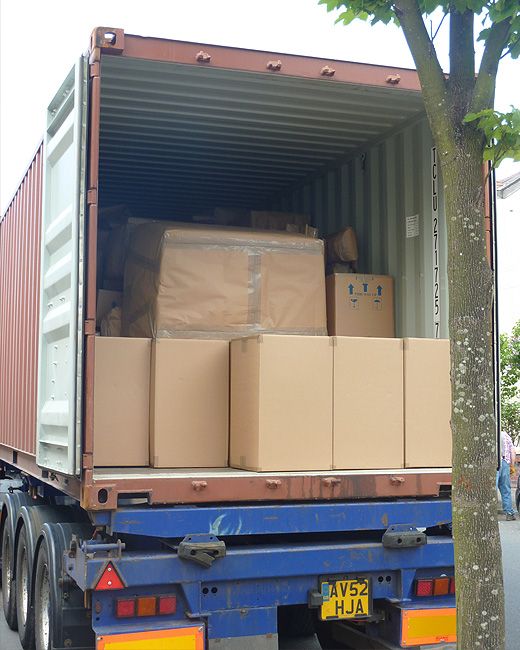 Once everything was in the container was closed and sealed with two seals: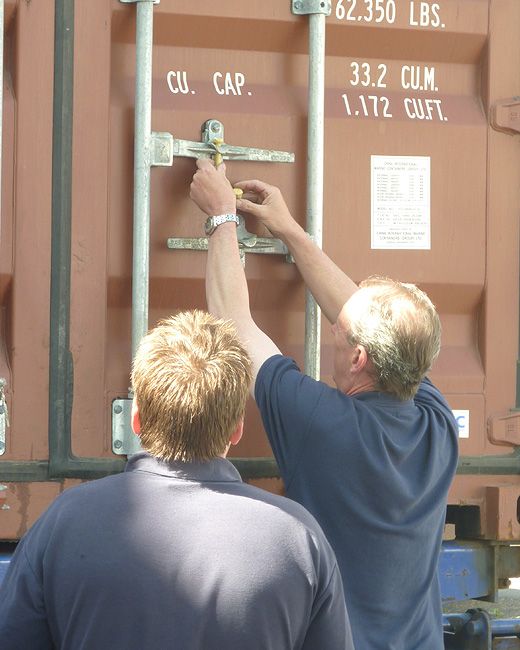 Then it was driven away to Liverpool docks where it will be loaded onto the
Nairobi
and will leave port on the 14th.
Here are a couple of shots of the house now - we're sleeping on a mattress, Daniel has another mattress and Noah has a bed made up of a bunch of old duvets! We'll be selling these chairs - we bought six new ones from Ikea and shipped them with the rest of our stuff.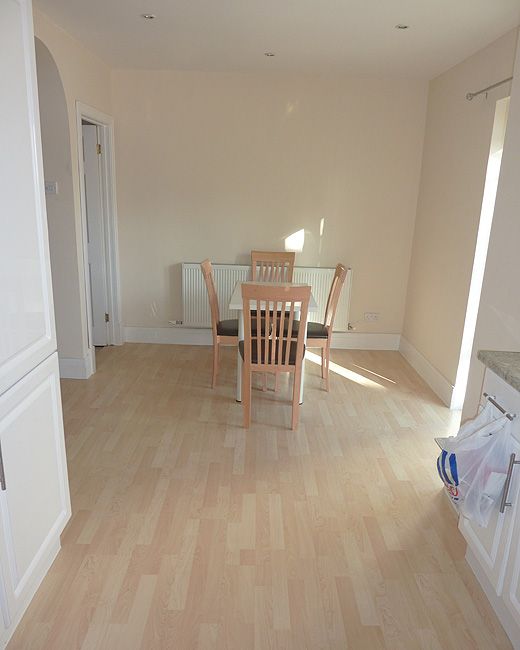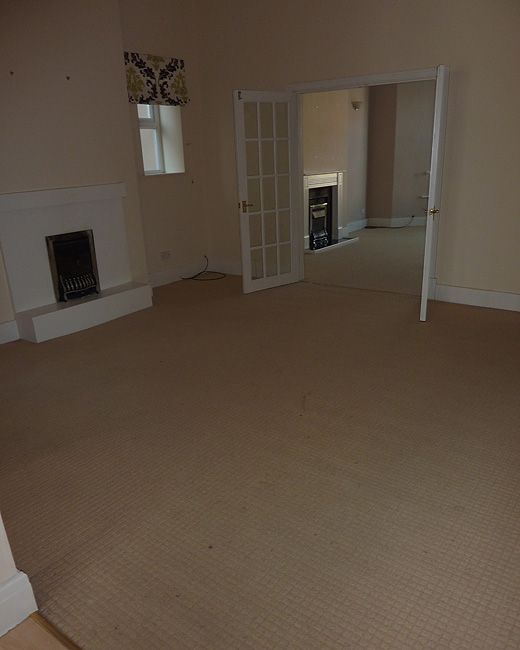 Note the klassy garden chairs so we can sit and ... um ... stare at the fireplace?