Grant is home for two weeks, hooray! He arrived on Friday night and it's been so nice to be together as a family. We've had a relaxing weekend just chilling and taking it easy. We've had glorious weather - summer seems to have arrived and it's shorts, t-shirts and jandals (flip-flops) all round!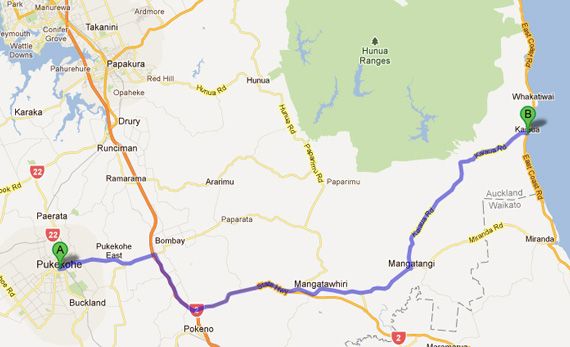 We did take a trip out to Kaiaua (a 35 minute drive) and found a secluded bit of beach to enjoy. The top of the beach was made up of stones and was nicely sheltered with a bit of late afternoon shade. Closer to the water was sand with some rocks. The boys played, I read a bit and just relaxed listening to the shush of the water, and Grant tried a bit of fishing.
As this is an east coast beach it did not have black sand or breakers and surf.
You can see our car here, and the steep bank we had to climb down.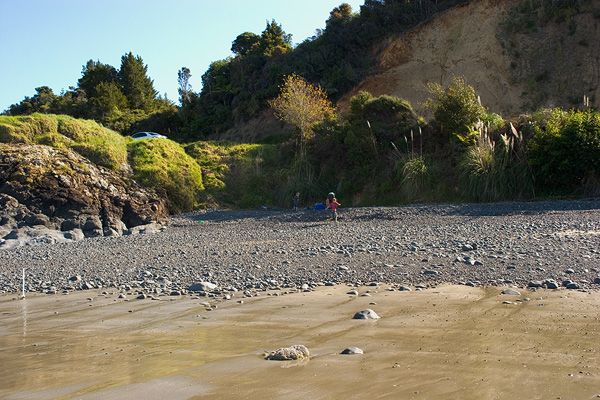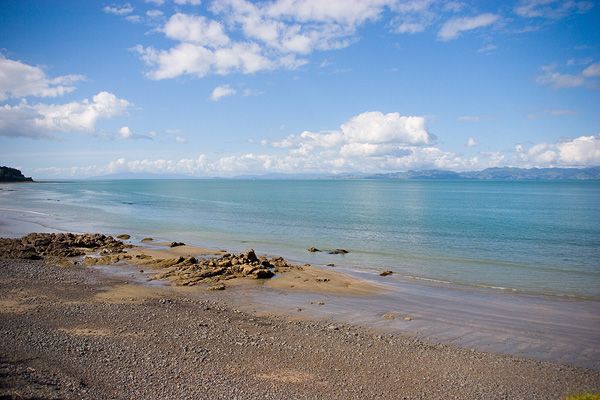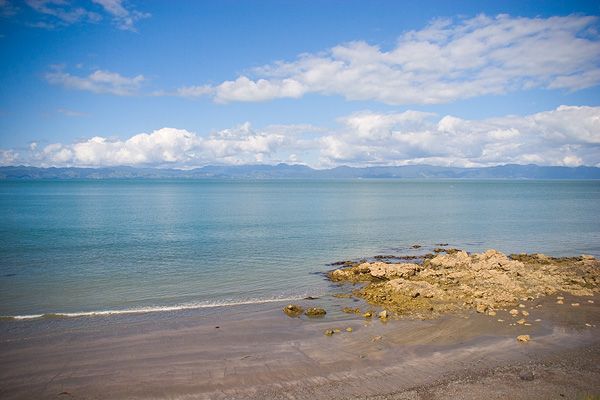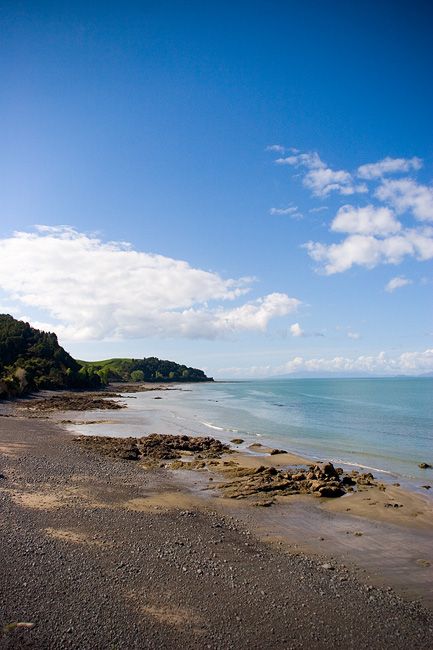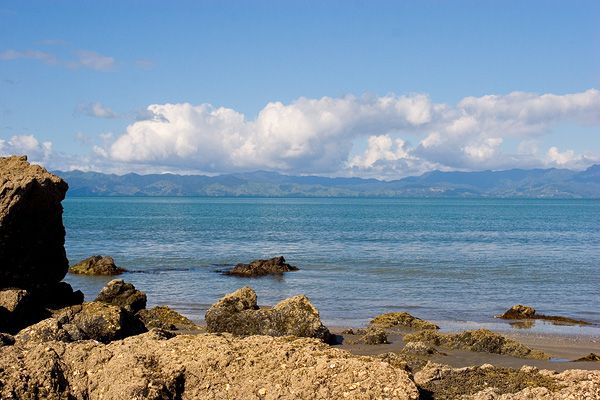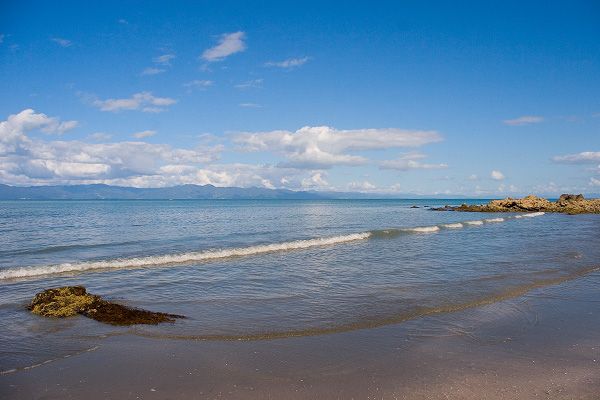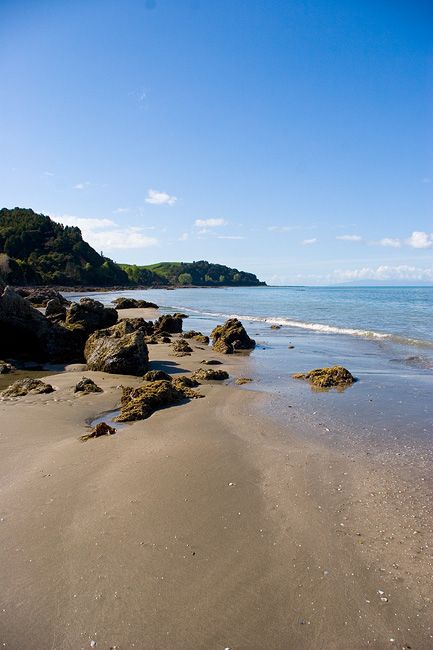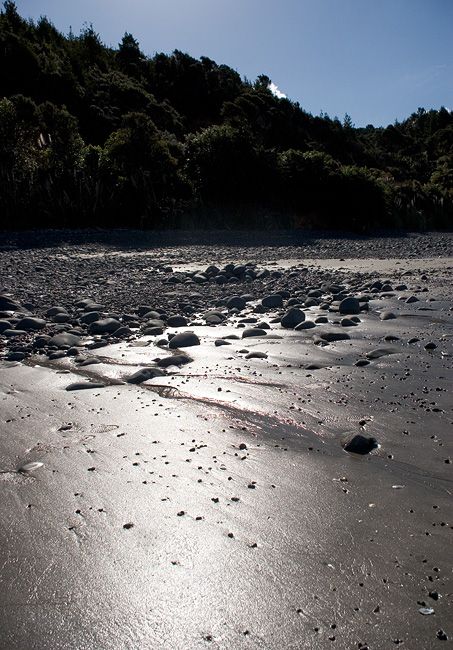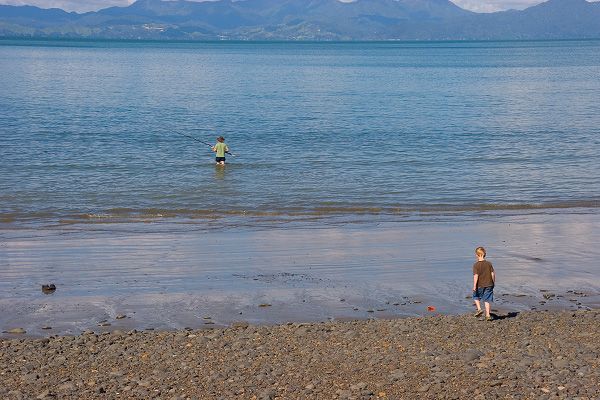 Grant said the water was really warm. That and the fact that the ground slopes very gently into deeper water and there is no surf makes it the perfect place for the kids to swim, although we hadn't brought swimming gear with this time.