Grant was home for the weekend and while it was lovely to have him here, the fact that he had to leave again on Sunday night hung over us all weekend. But I loved being together with my other half - and it was quite a novelty to have someone else in the house who noticed things that needed doing and did them without being asked! I'd forgotten what it was like!
We had a lovely relaxing time just chilling at home. He had had a huge exam on Friday before coming home, so he just wanted to decompress and keep it low key. He did mow the lawns (he insisted!) which was a huge help to me, and dug out the front garden, which is what this post is about.
Here's the front of the house with the bed in question: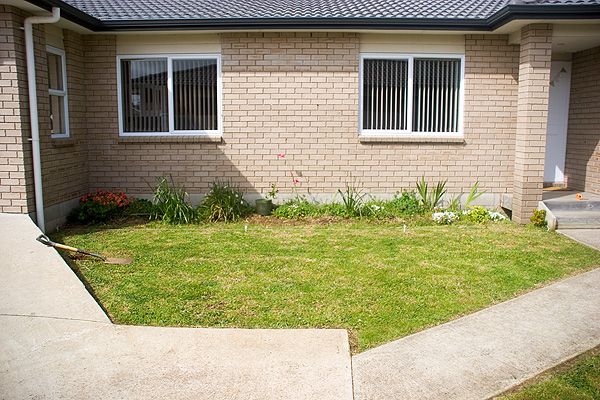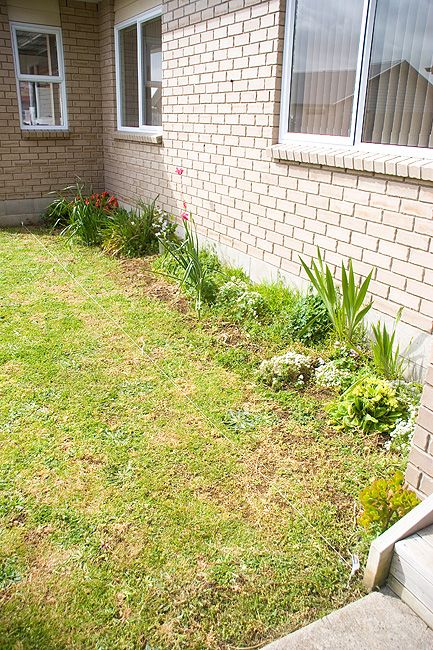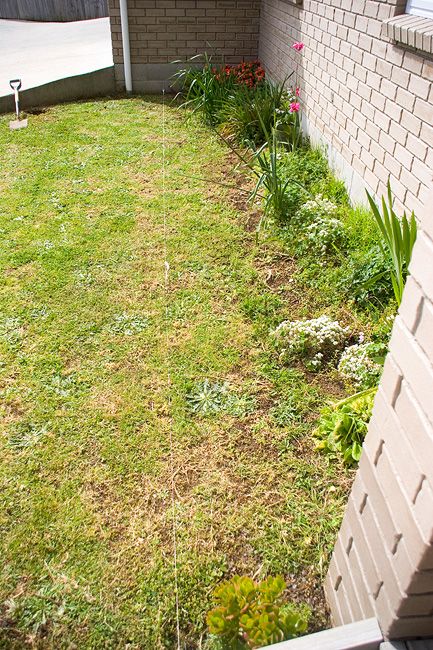 As you can see, it is full of random plants (some of which are doing better than others) and weeds. There doesn't seem to be any rhyme or reason to the planting.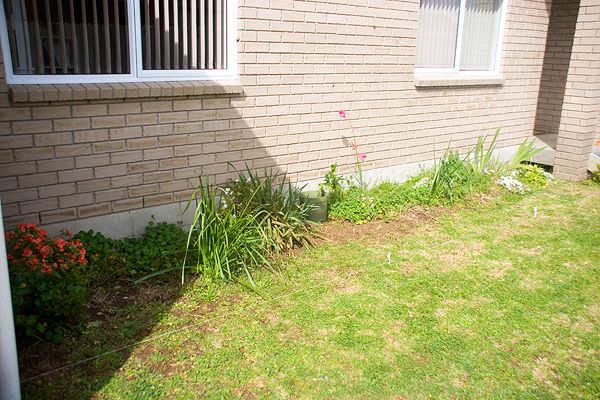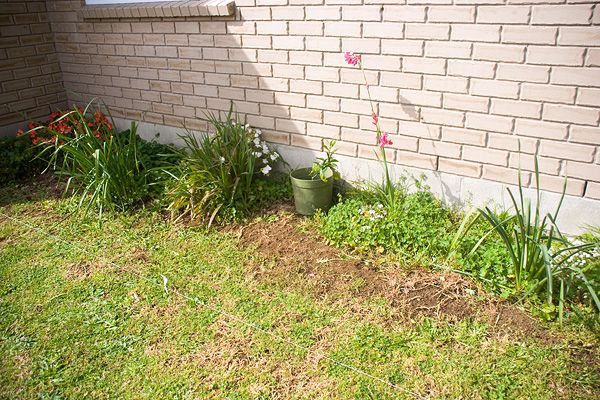 We decided that the space would be better used to grow vegetables and chose to widen the bed to maximise growing space. I marked out the new line and Grant put on his steel-soled boots to dig out the (weedy) grass: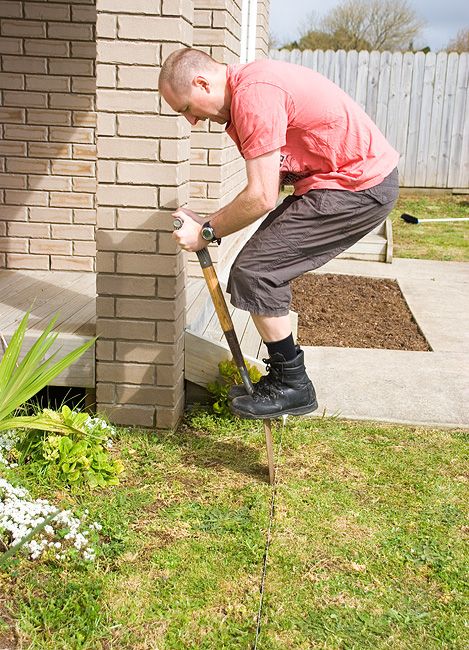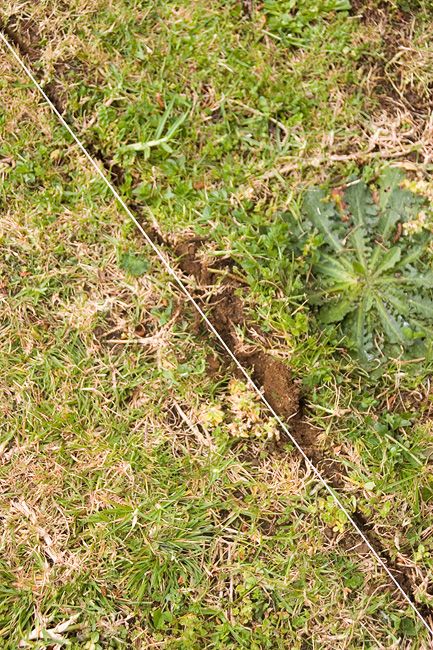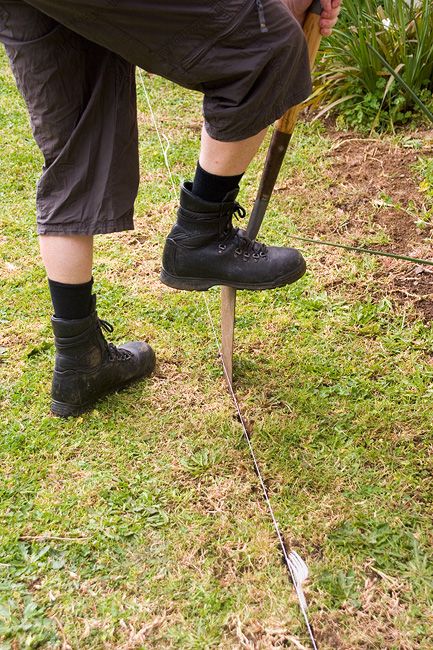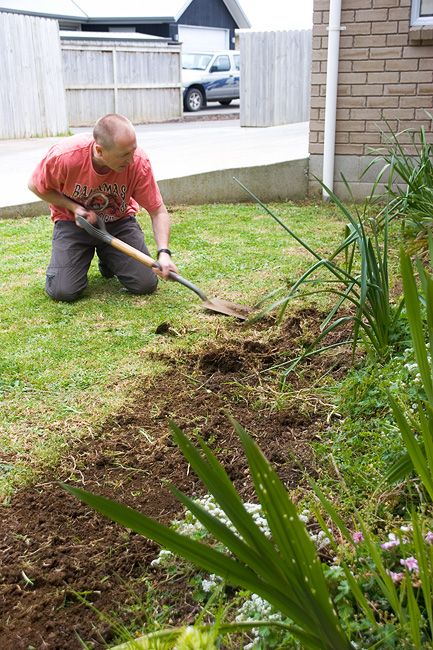 I haven't tackled the plants and weeds yet but it already looks so much neater.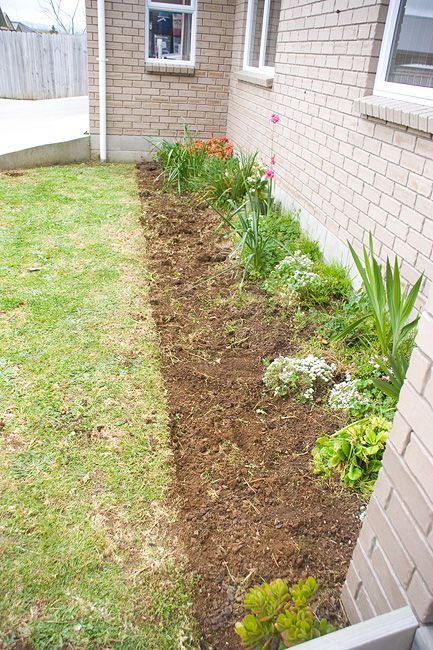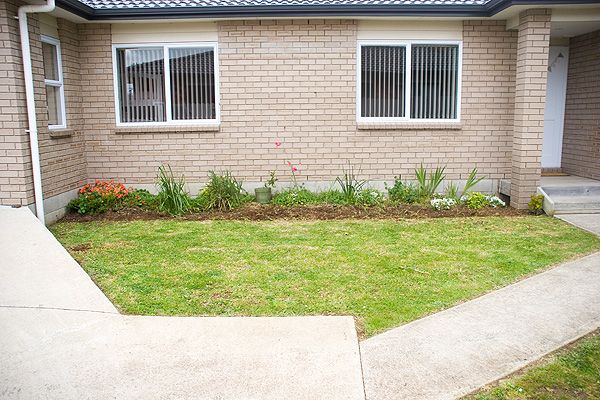 If you look further to the right you can see another little garden bed under the kitchen window.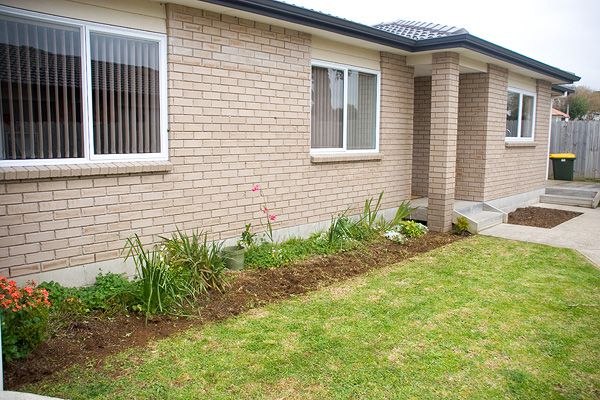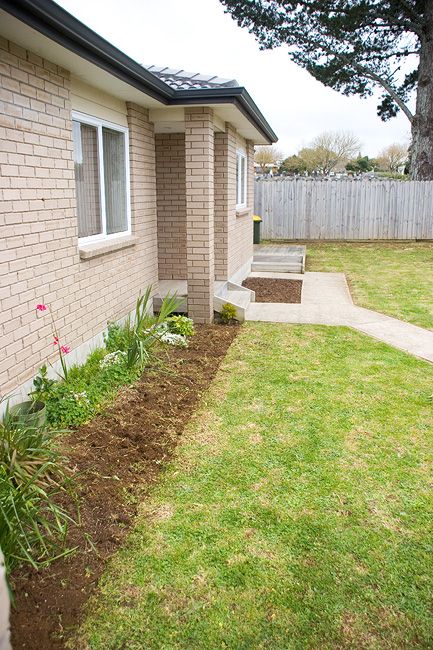 This is how it looked a few days ago: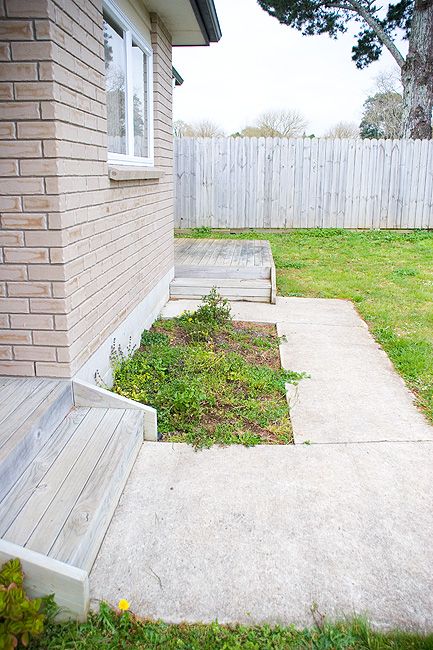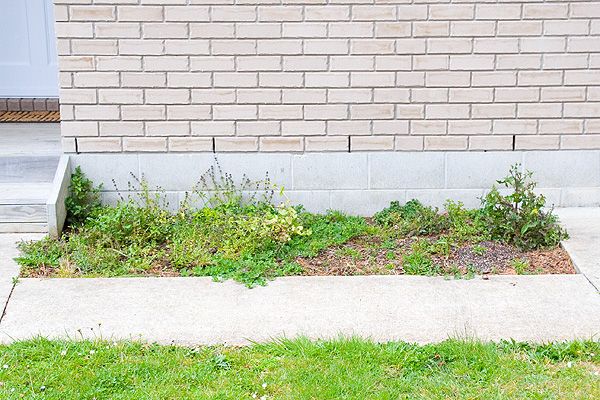 Chock full of weeds: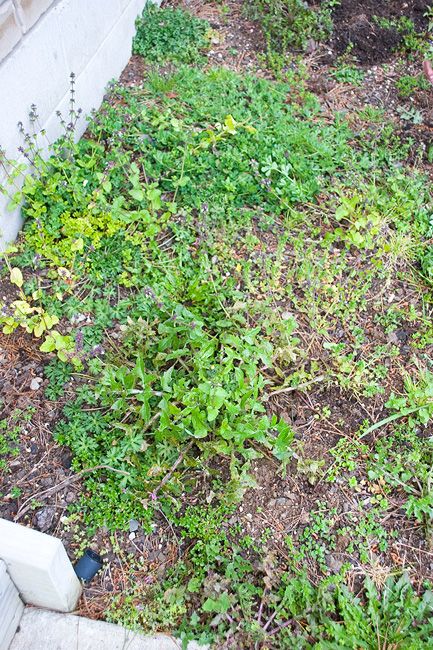 Hmm, Daniel seems to be wielding a spade in the background, let's put him to use!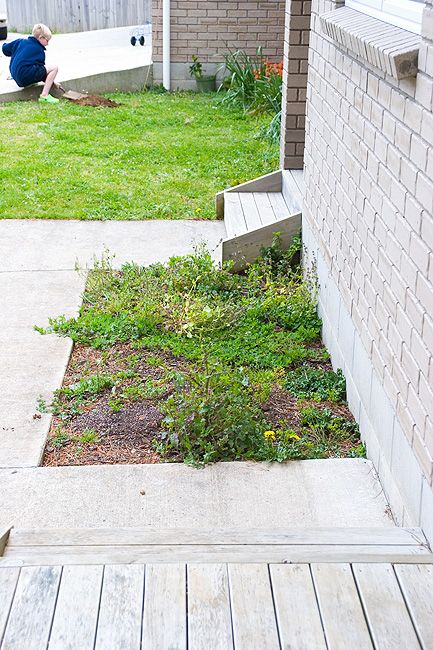 Dig, boy, dig!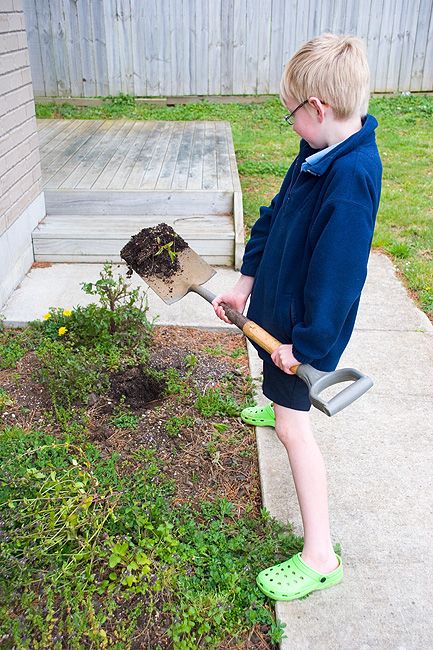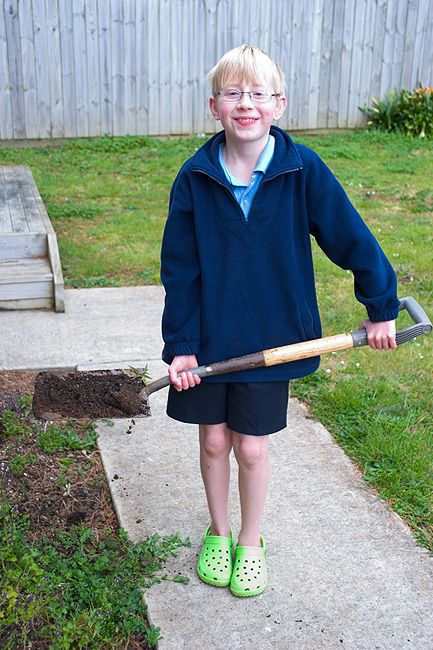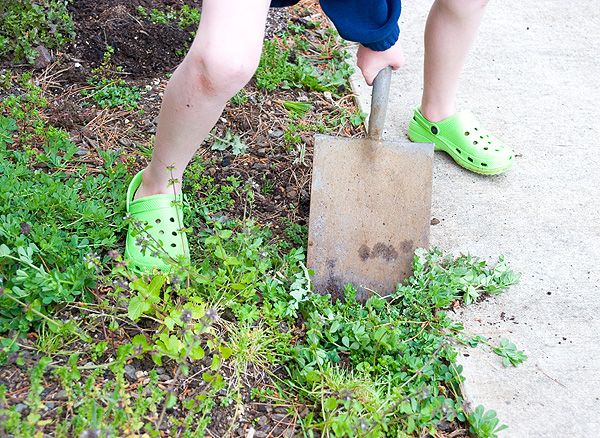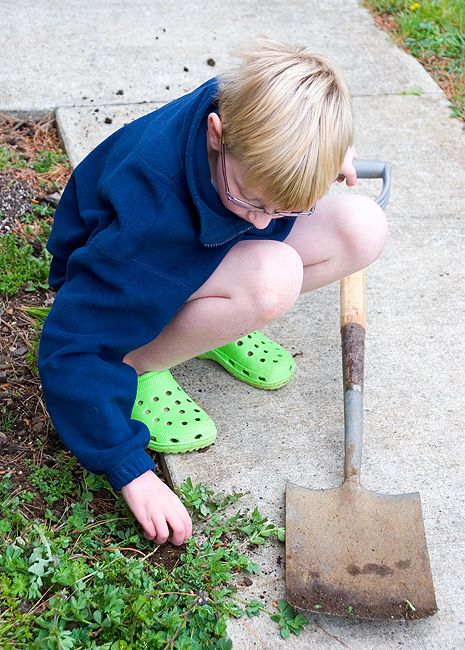 I had to finish it off on Saturday - look how neat it looks now, ready for planting: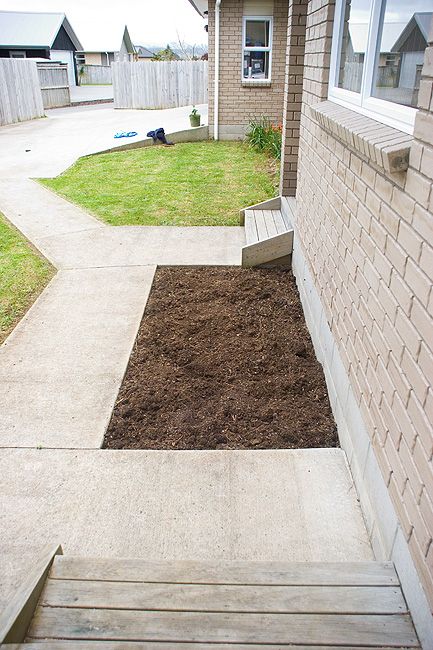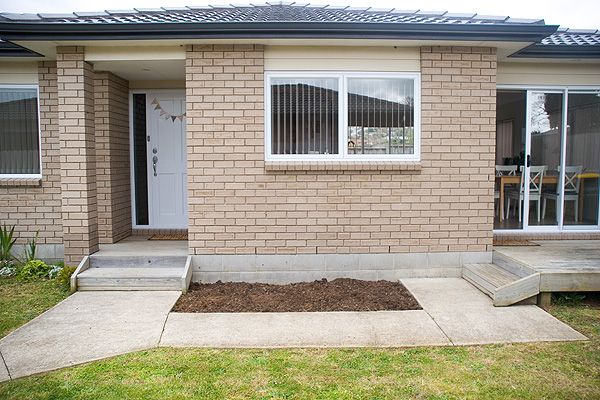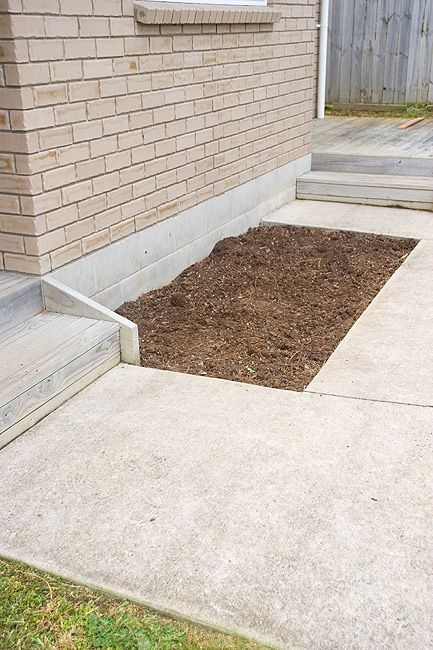 Here's a shot of the whole front of the house: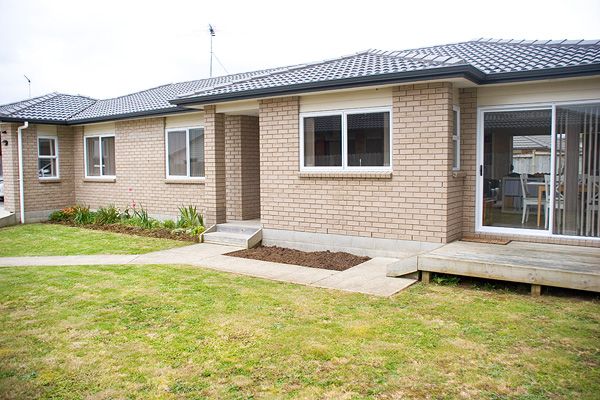 I have some seeds planted in pots indoors and some seeds ready to plant out in the beds. I just need to plan what's going where and finish preparing the big bed. But we've rainy weather this week so digging and weeding is going to have to wait a little longer.