It's December, which means time to start putting out some Christmas decorations. We don't have a tree this year and I'm quite relieved not to have one. In fact, if it weren't for the kids Grant and I would be quite happy to give Christmas a miss entirely. But since we do have the kids I have put out a few decorations, hung stockings, and made this bauble wreath to go on our front door. Just Google bauble wreath for instructions - basically you stretch a wire coat hanger into a circle and thread baubles on. Easy as!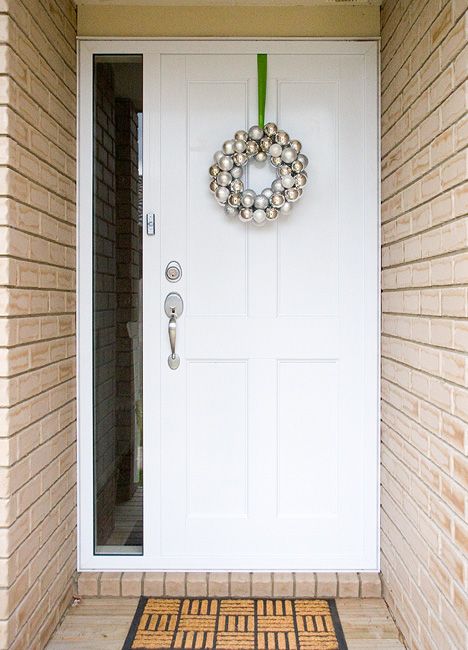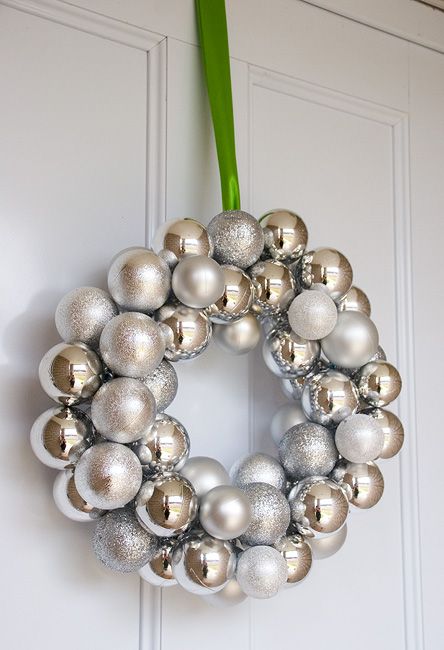 How have I hung it? The green ribbon goes over the door ...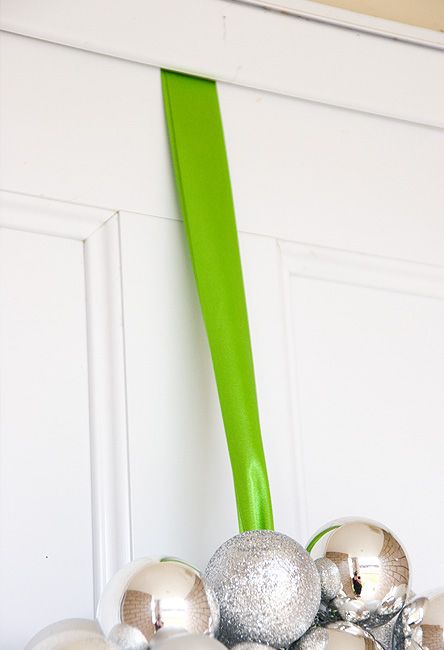 ... and hooks onto an upside-down clean-release hook on the other side. I cut a hole in the ribbon and used a flame to seal the edges so it doesn't rip or fray.