Today (Monday) Grant had a day off and of course the kids are still on summer holidays. We decided to do something different and headed out to Hunua Falls, about 35 minutes away.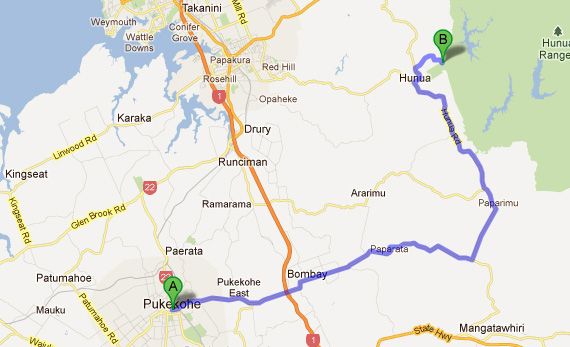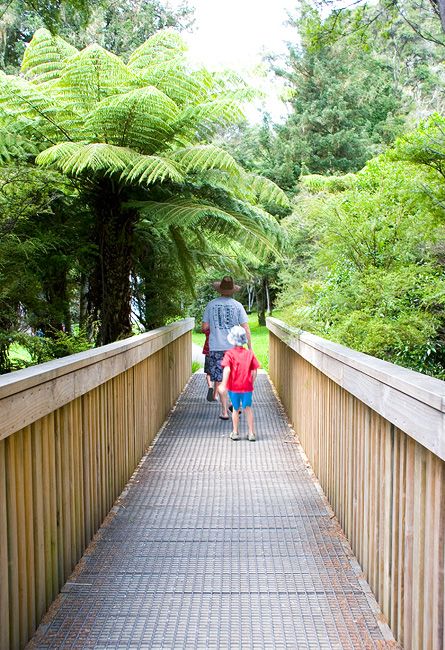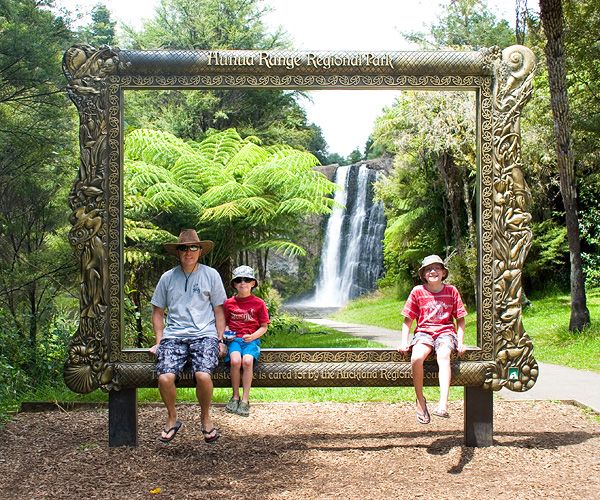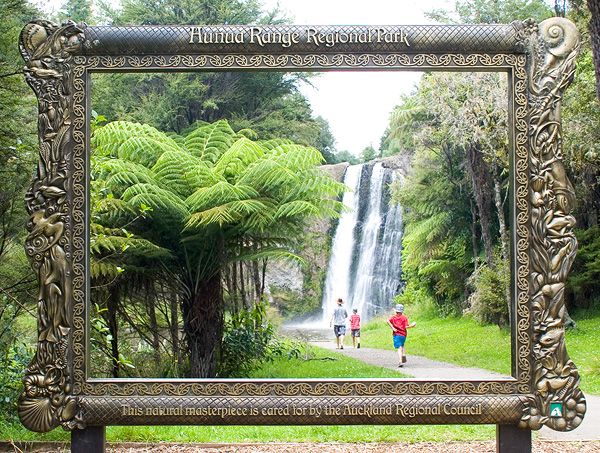 We first went to have a look at the falls, before heading off for a small hike through the woods.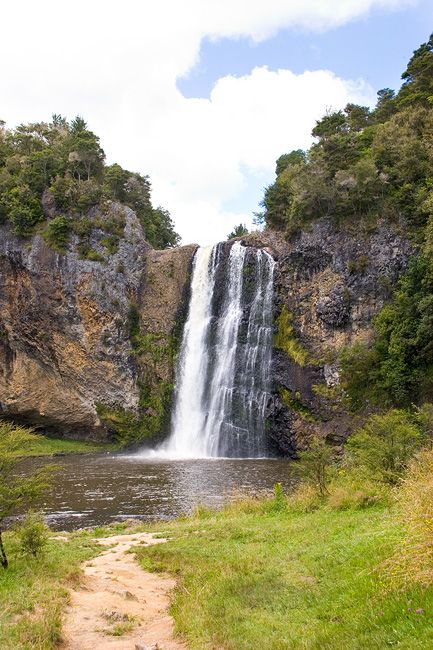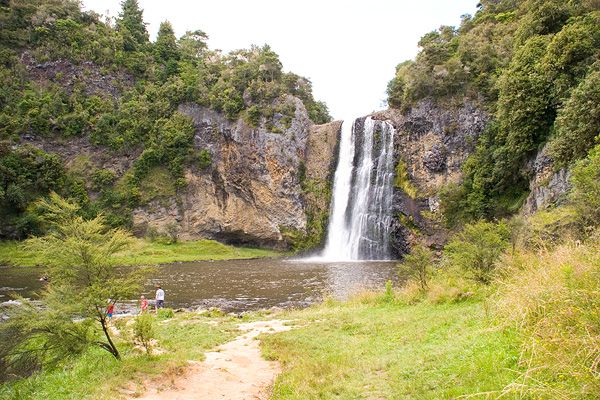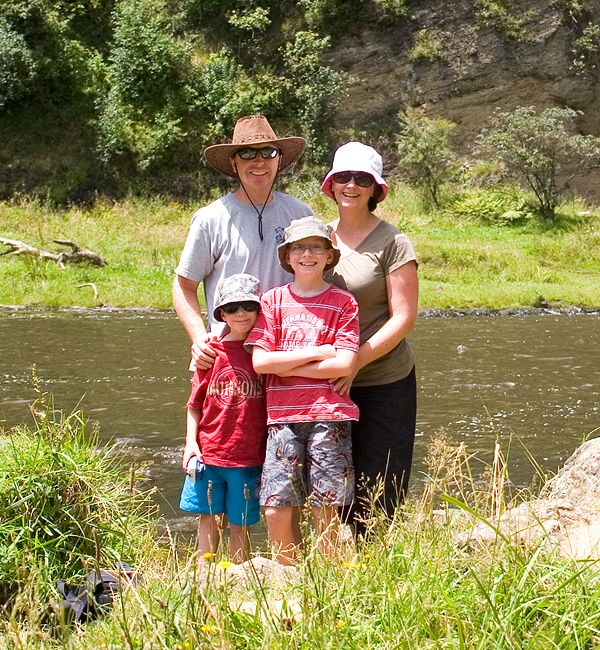 We look like such tourists!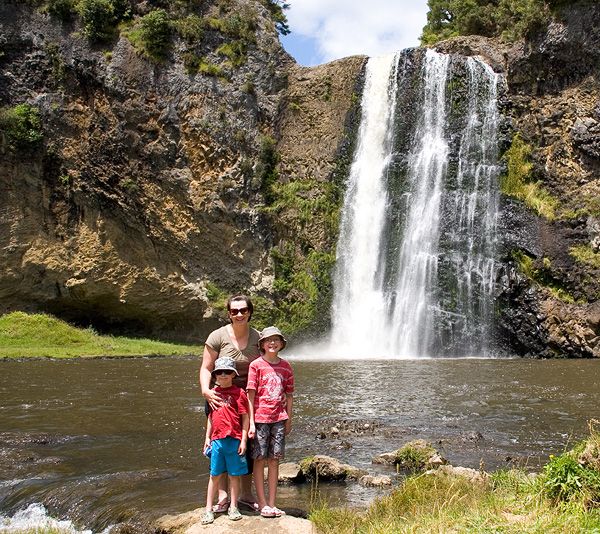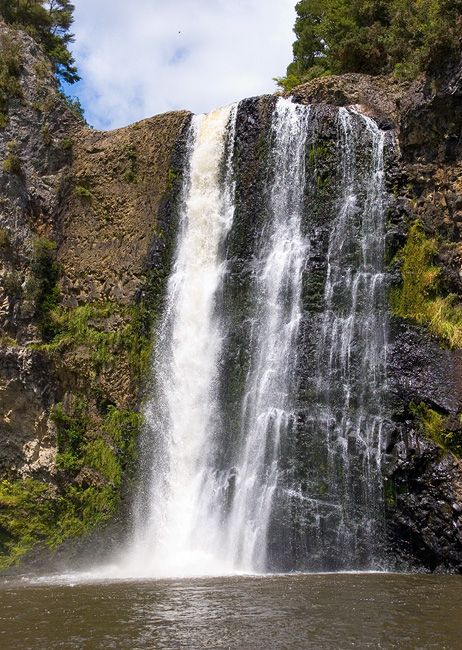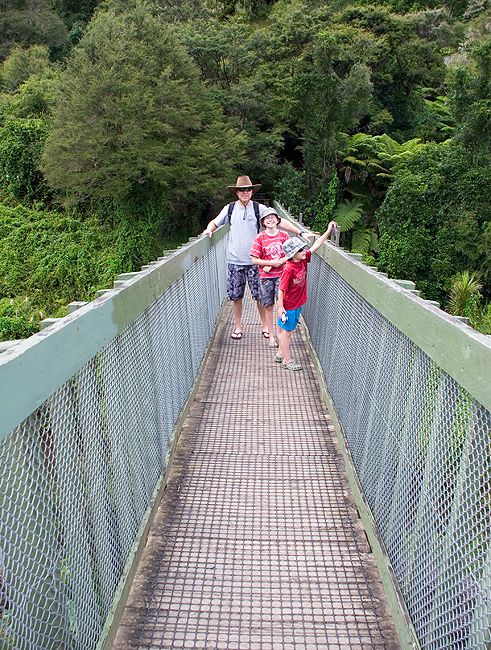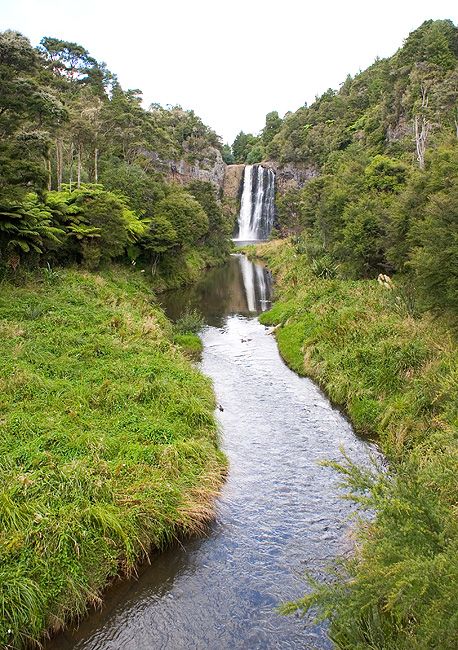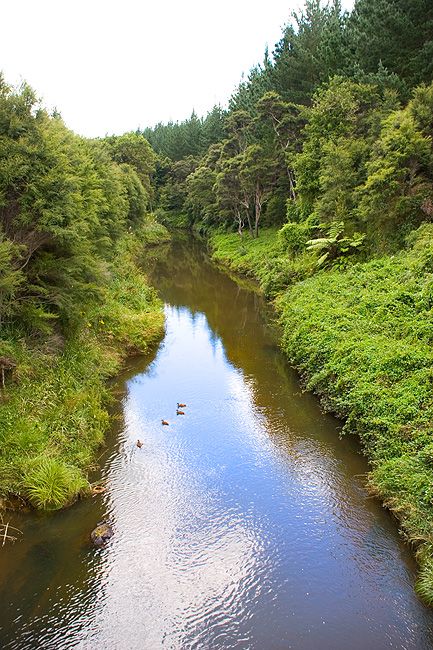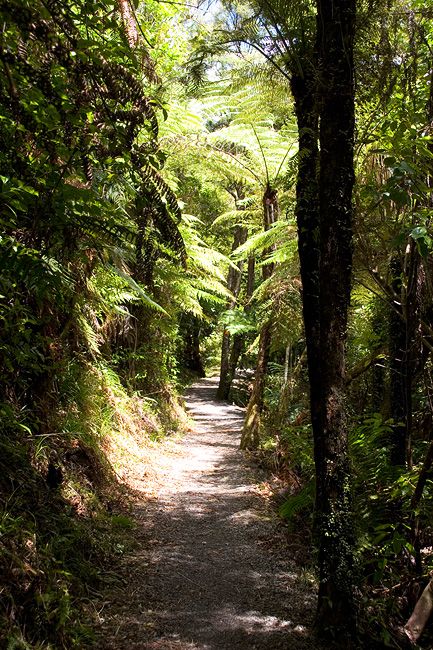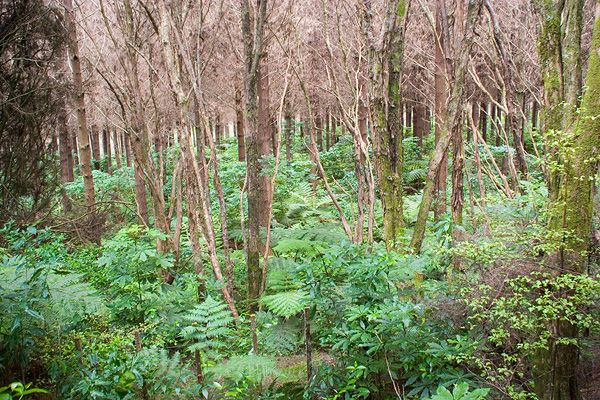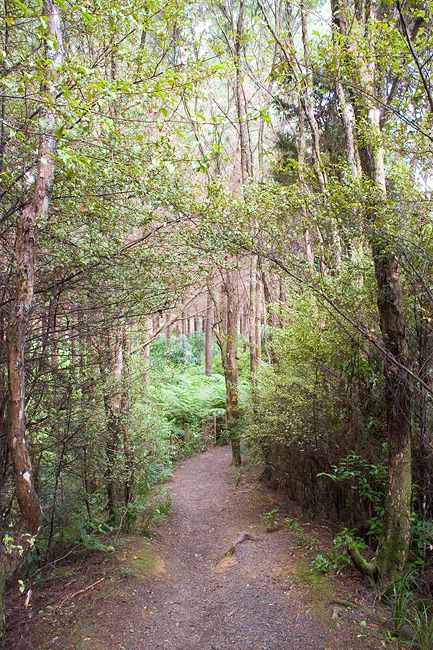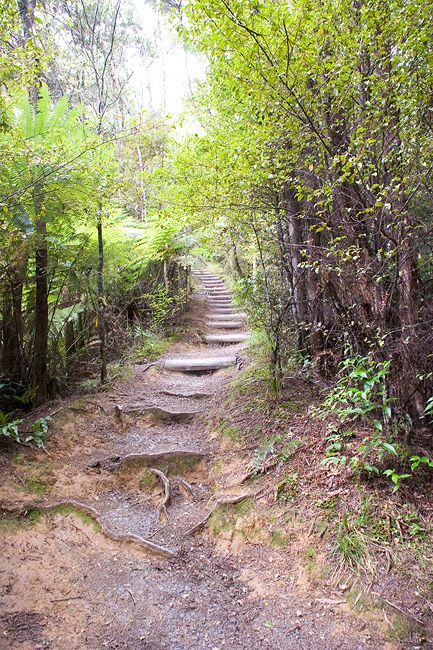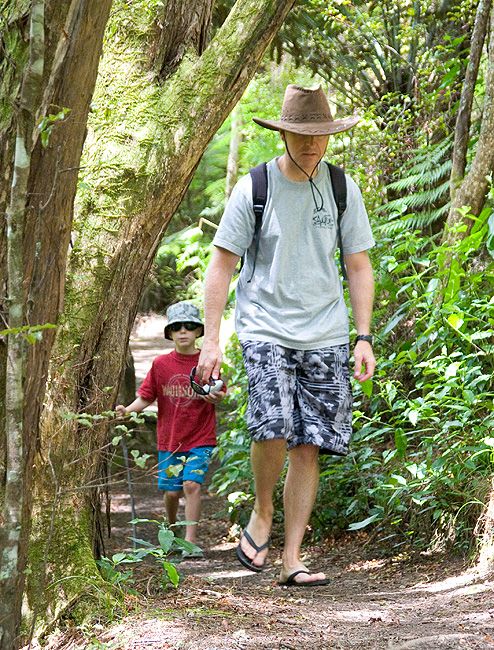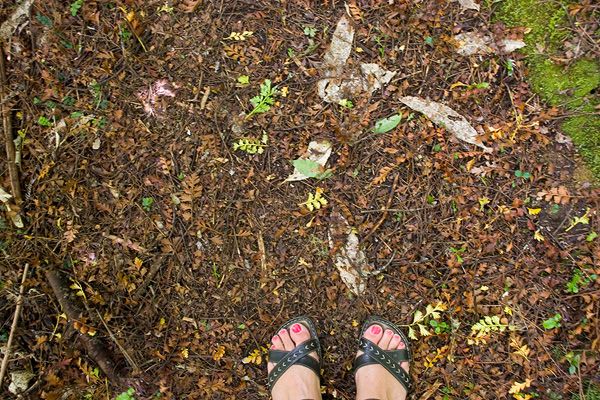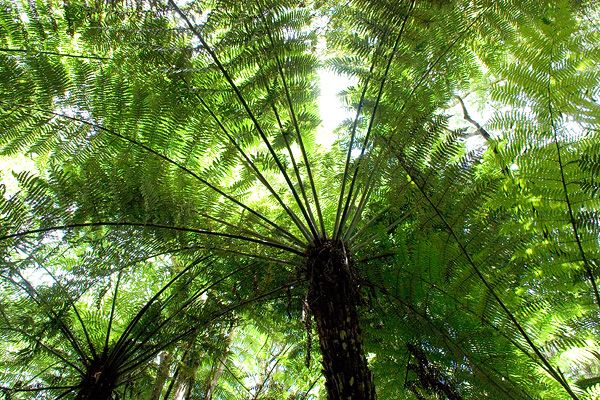 We came out of the woods on the other side of the pool and settled there for a picnic, swim and play.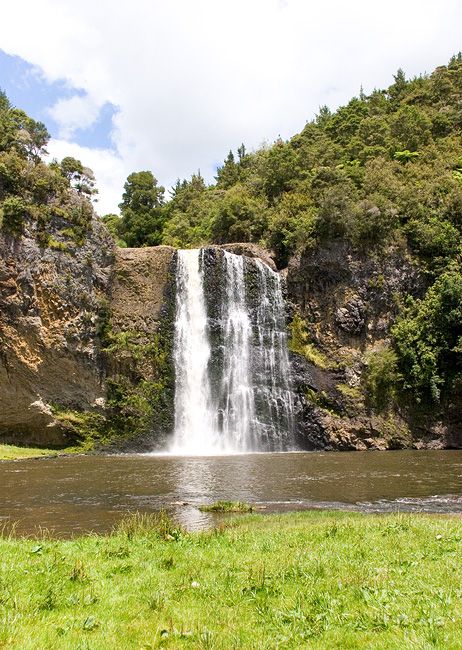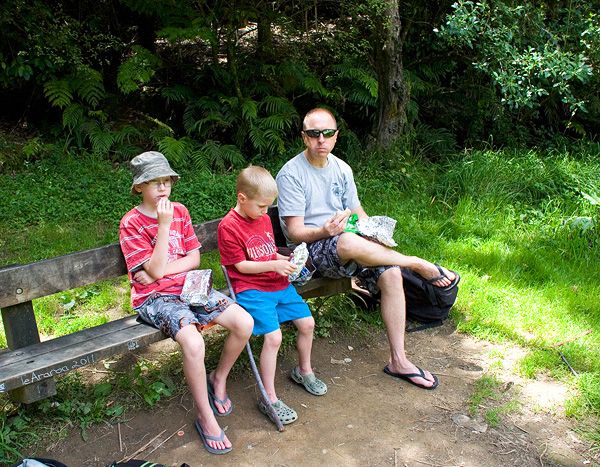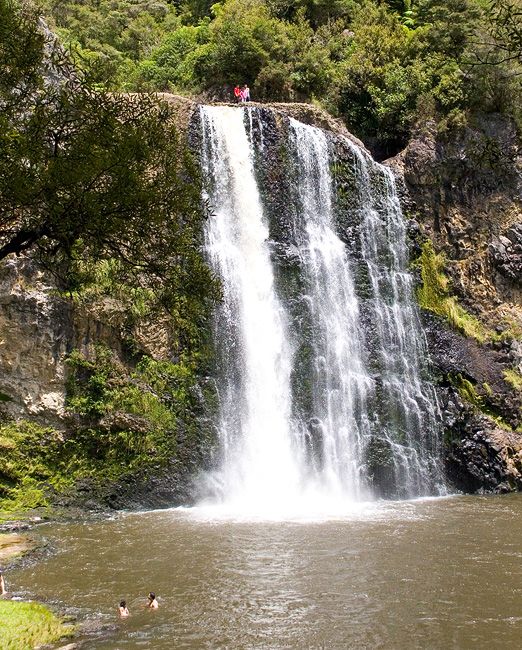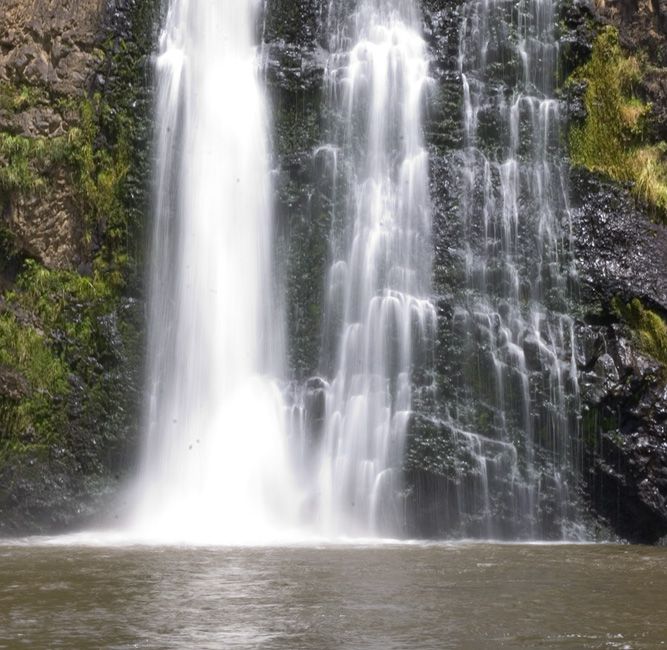 The water was quite cold and I wasn't in for long!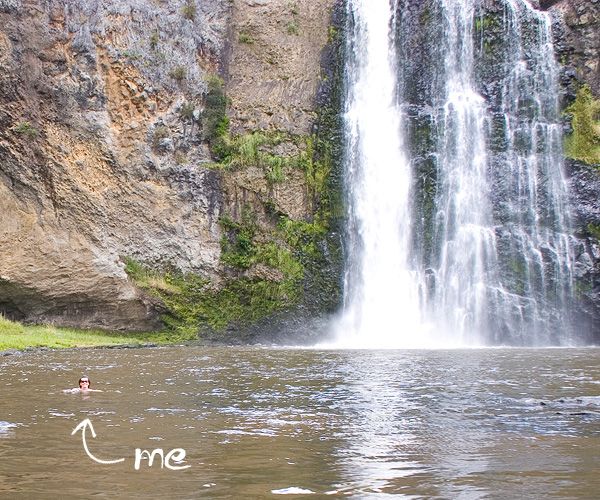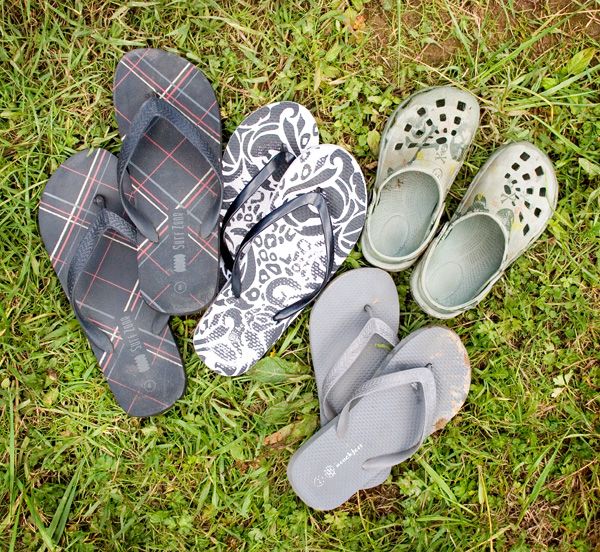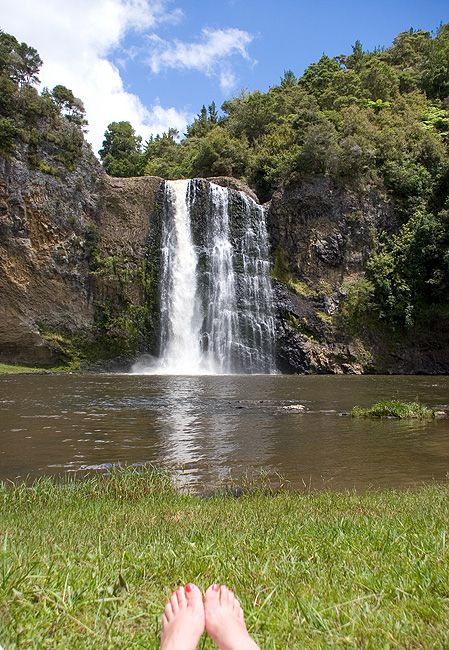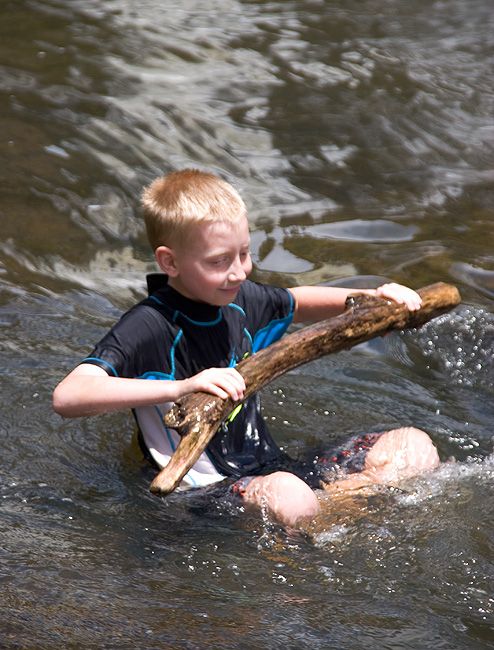 I promise I do feed him!!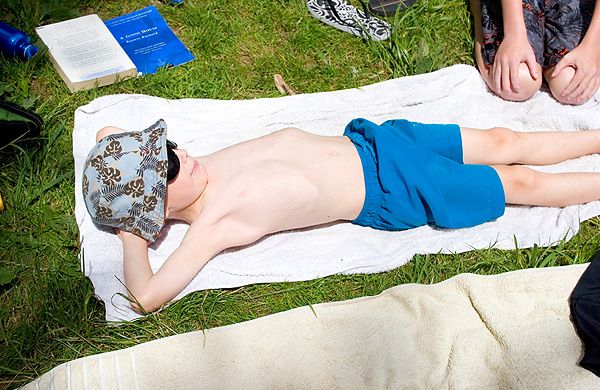 Click here
for a video clip of the boys and Grant enjoying the falls.