Here in New Zealand flip-flops are called jandals. We have a bunch of them and they always seem to be lying around. I saw
this product on Pinterest
and decided to make my own. It's on the back of the door from the garage into the house.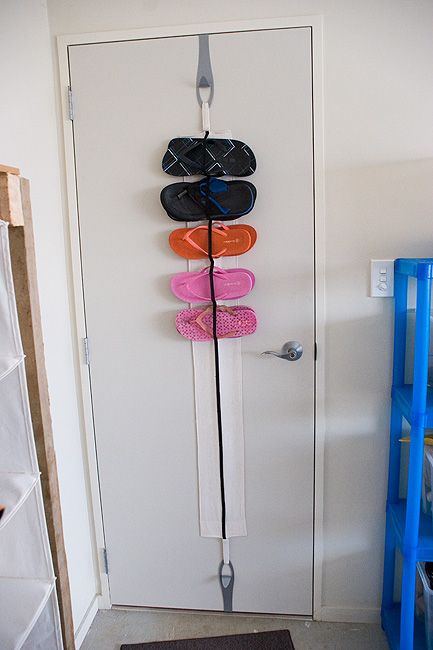 It's fastened with velcro straps through these over-door hooks from the dollar store - one at the top and one at the bottom.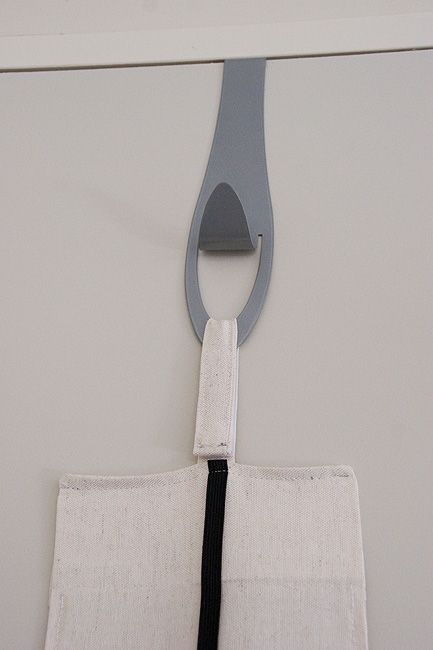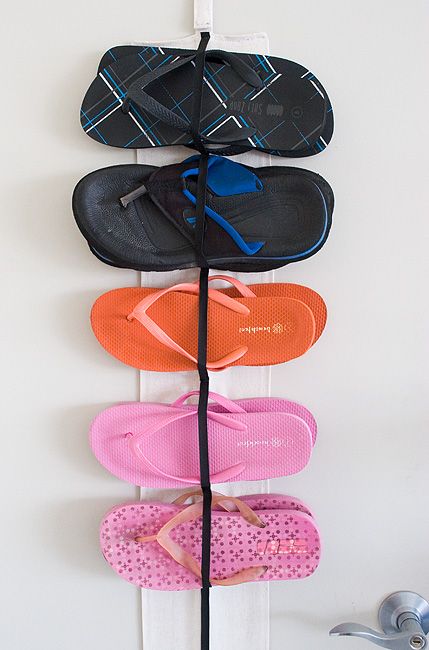 It's not perfect, and I should have either used a sturdier fabric and / or sewn through a button at the back where the elastic is sewn onto the backing fabric as I can see how it will probably rip out there. But for now it works fine.