On Tuesday I dropped the boys off at a friend's house while I conducted a maternity session. When I went to collect them Noah gleefully informed me that he had taught himself to ride a two-wheeler bike. What?! With a big grin he hopped onto the bike and showed me, pedaling around as if he'd been doing it for years. He'd just decided he wanted to try it and had taught himself!
The best part was our genereous friend gave him the bike and he's been obsessively riding it ever since. It makes me laugh as the bicycle is really too small for him so it reminds me of those clowns on tiny bikes. (These pictures were taken the day he got the bike, before we bought him a helmet.)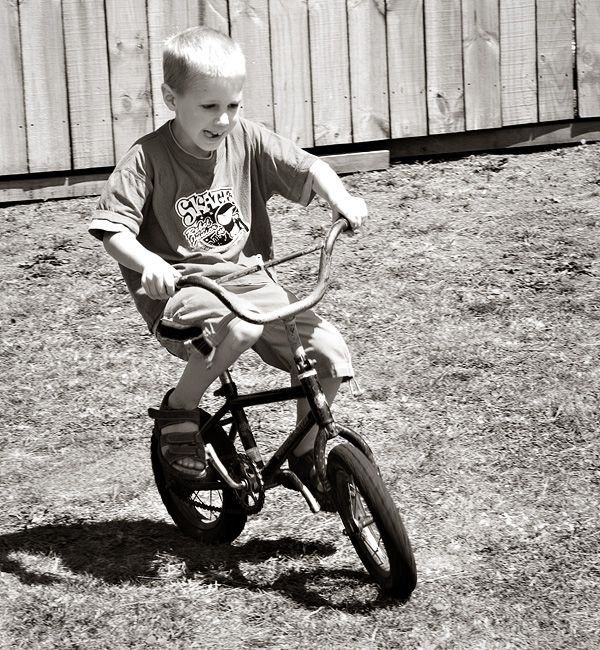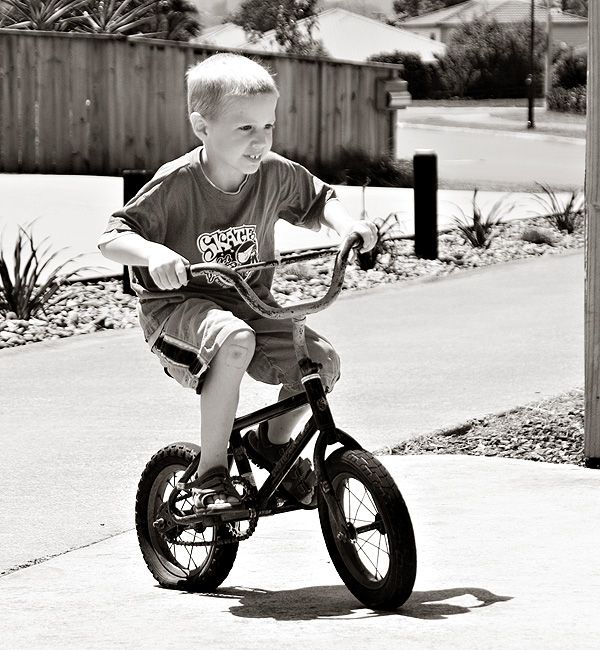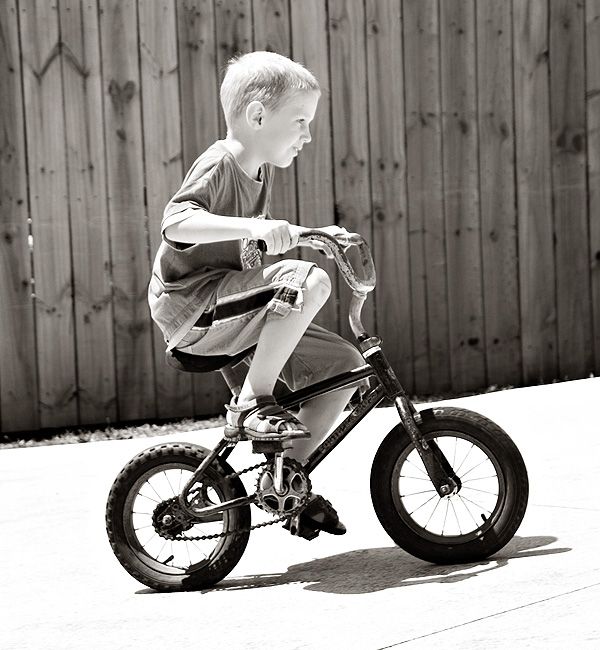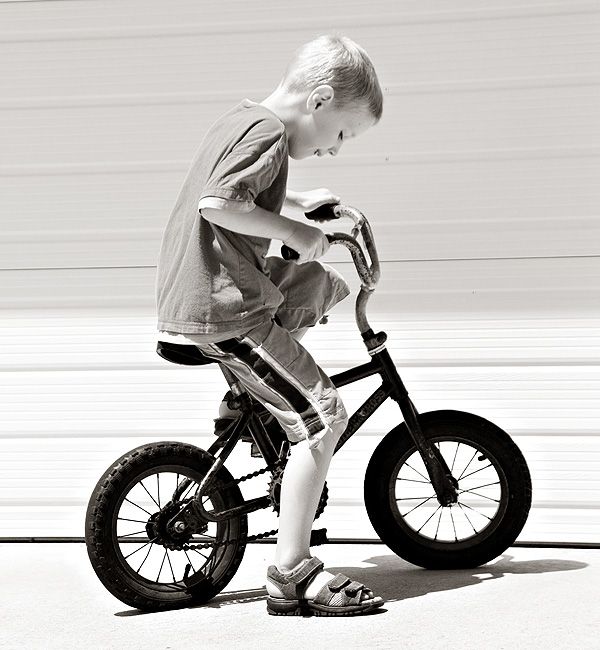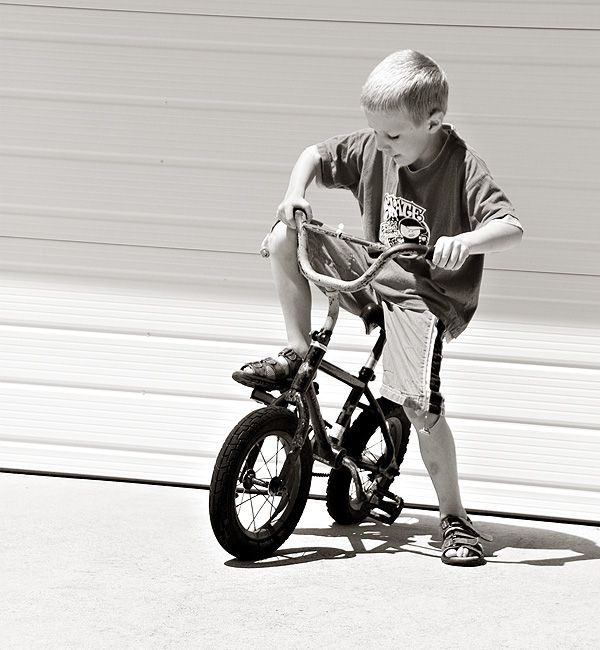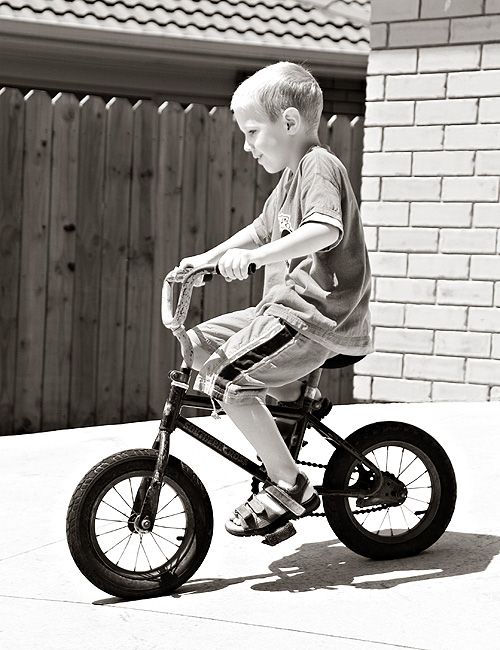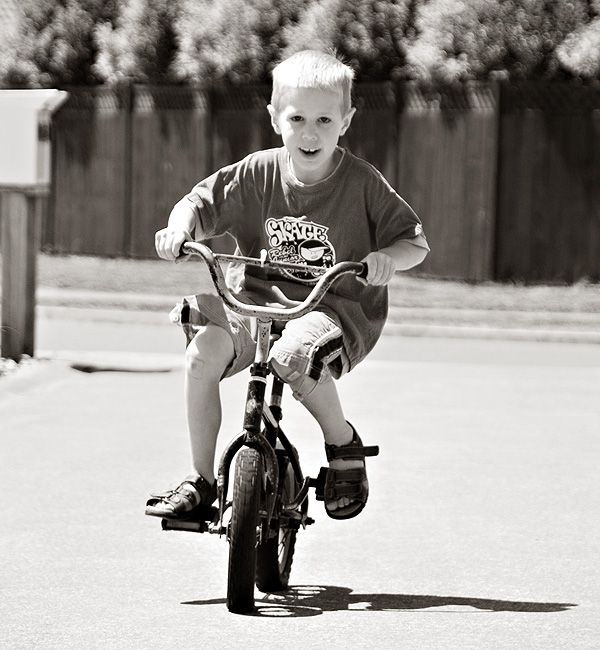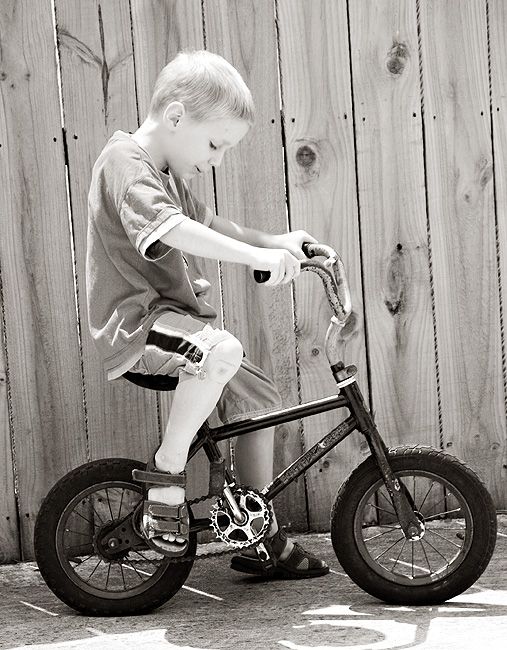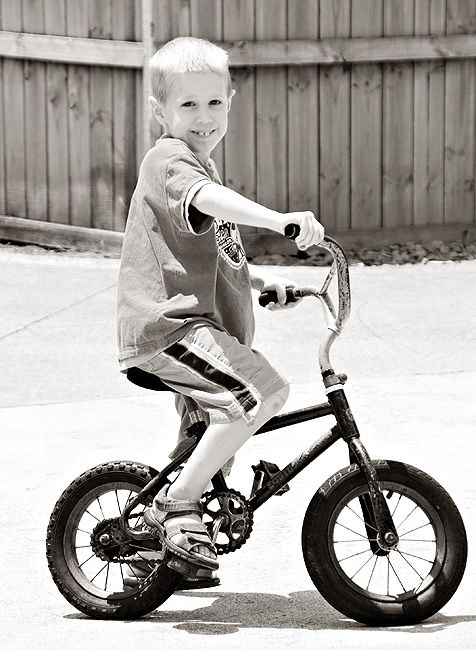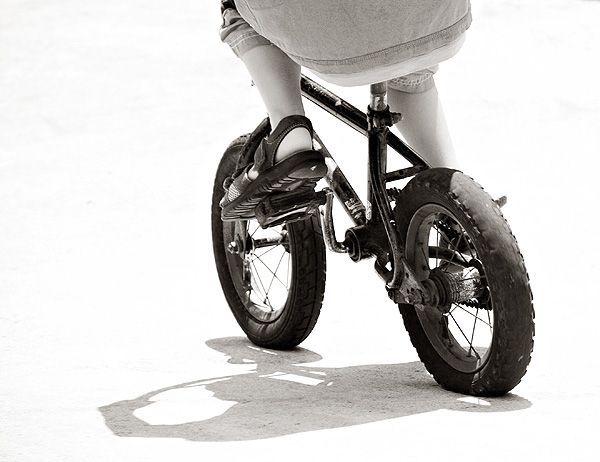 Here's a little glimpse of how he looks as he pedals furiously along.