I mentioned
in this post
that I'd been buying accessories on eBay (and showed a few). Here are a few more that I have picked up for less than about $4. After the pictures I'll share how I go about finding inexpensive items.
This very on-trend spike bracelet is my latest purchase so will only reach me in a few weeks.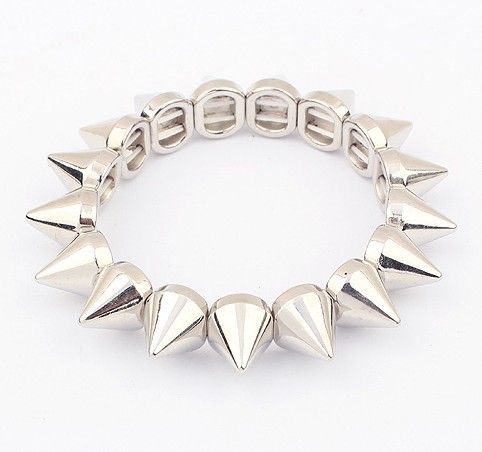 I adore this silver bow ring! So cute.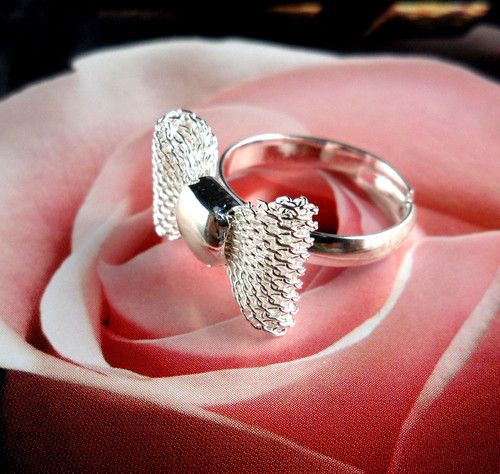 This ring is so pretty in real life, much nicer than the photo (and isn't too big).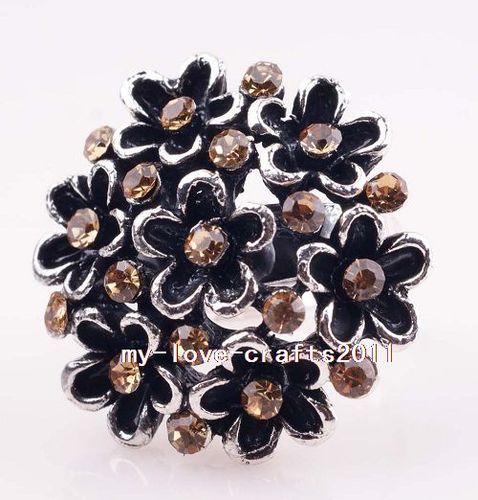 Love, love, love this black bow ring - I wore it on Sunday.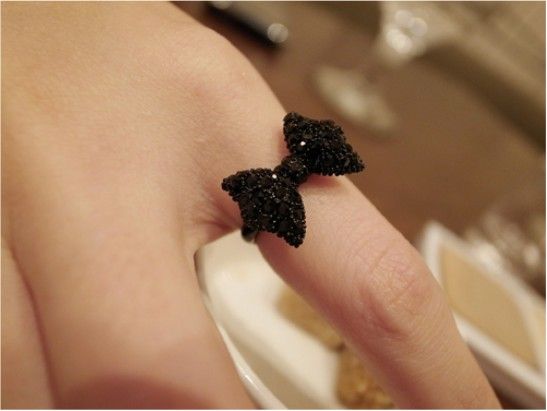 This silver leaf cuff looks beautiful but doesn't sit right on me - it wants to spin sideways. Fail!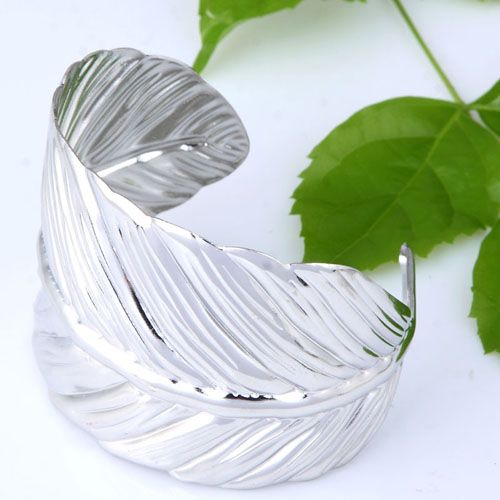 How cute is this necklace?!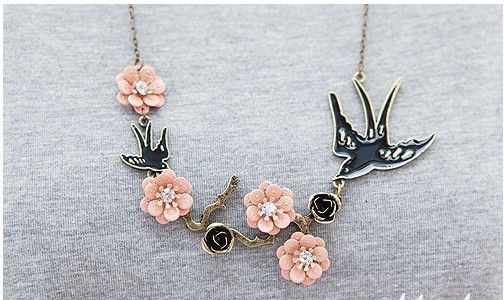 I haven't received this necklace yet but I thought it would be perfect for winter.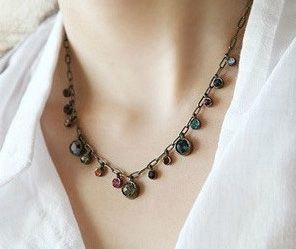 Okay, so how do I go about finding cute things for next to nothing?
I go onto
eBay.com
- I've had less luck with
eBay.com.au
and even less with
eBay.co.uk
so I stick to the original site but if you live in Australia or the UK you might find those sites hold some deals for you. Either way, if eBay.com has cheap items and free shipping to New Zealand (i.e. the middle of nowhere) then it will be the same for you, wherever you live, I'm sure!
Once I'm on eBay there are two ways I go about finding items: just browsing, or a specific search.
Just browsing
Hover over All Categories on the left, then select Jewelry & Watches. (You can see my last viewed item - how cute are those bracelets?)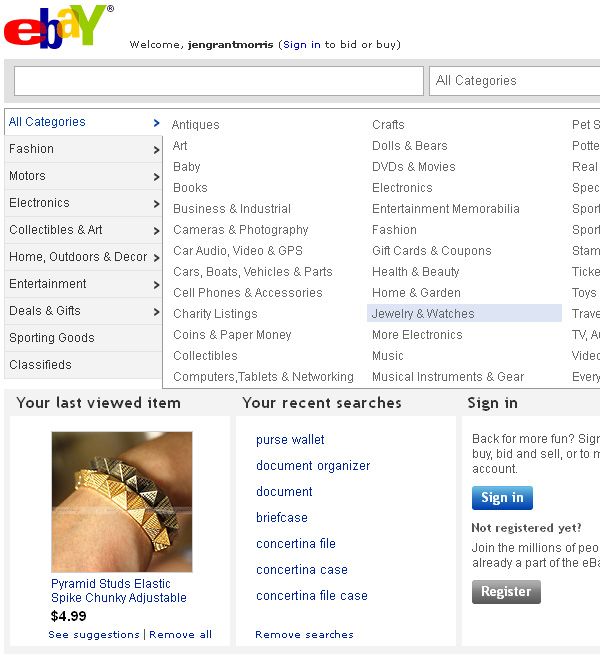 Click on Fashion Jewelry on the left, unless you are after a particular kind of jewellery like earrings or a necklace, in which case select that. I've selected bracelets - there are sub-categories but I want to look at all of the bracelets so I haven't chosen a sub-category.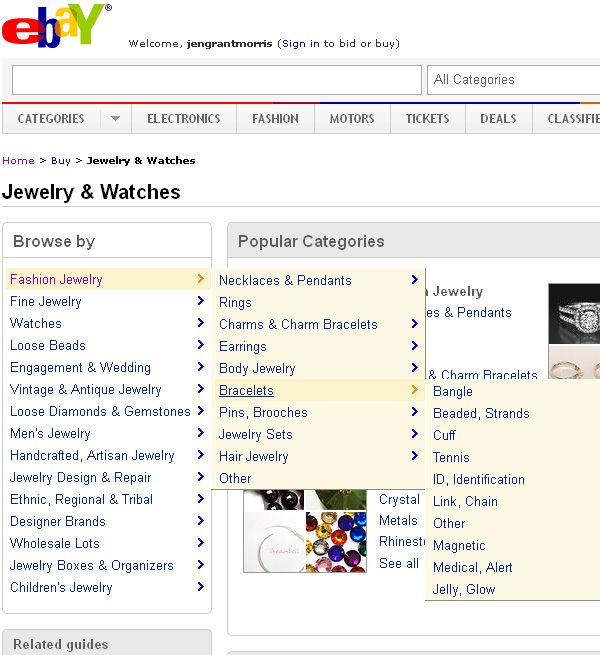 Choose how you prefer to see the items - at the top of the list of items shown there are two little icons. The left hand one means you'll see the items as a list, and the right hand one means you'll see the items as a gallery.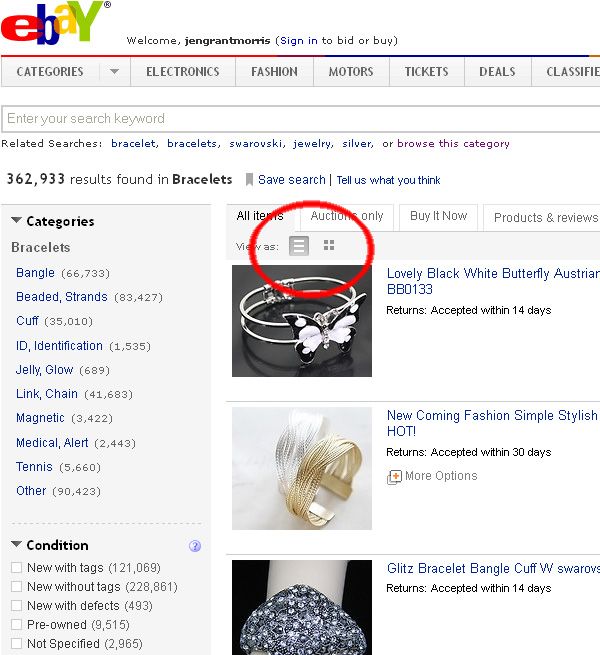 Here is how the list would look (resized):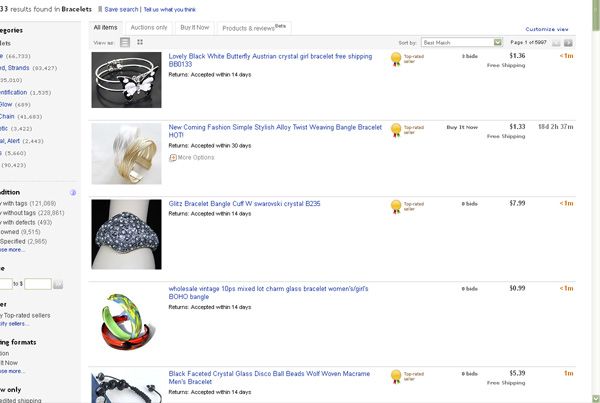 Here is how the gallery would look (I prefer it):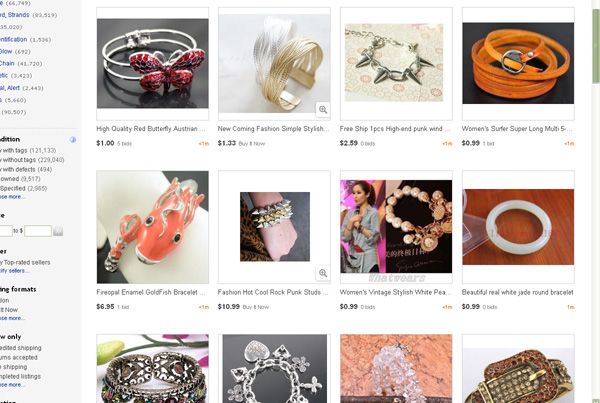 Okay, so once I have chosen to view as a gallery, I then scroll right down to the bottom right and choose the maximum number of items at a time. This just means that I won't have to keep clicking to the next page and waiting for it to load (or at least, not as often):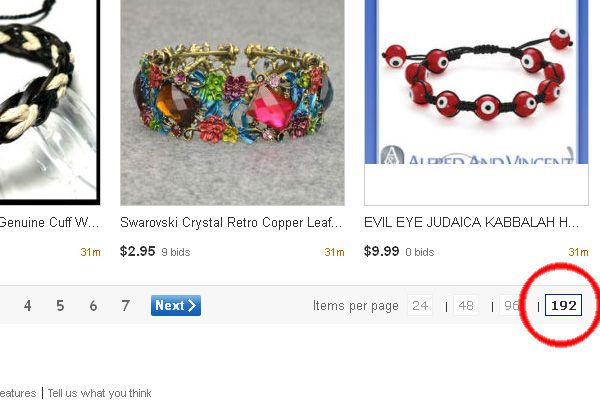 Now this is
the most important step
- go to the drop-down menu at the top of your list / gallery. Choose "Price + shipping: lowest first".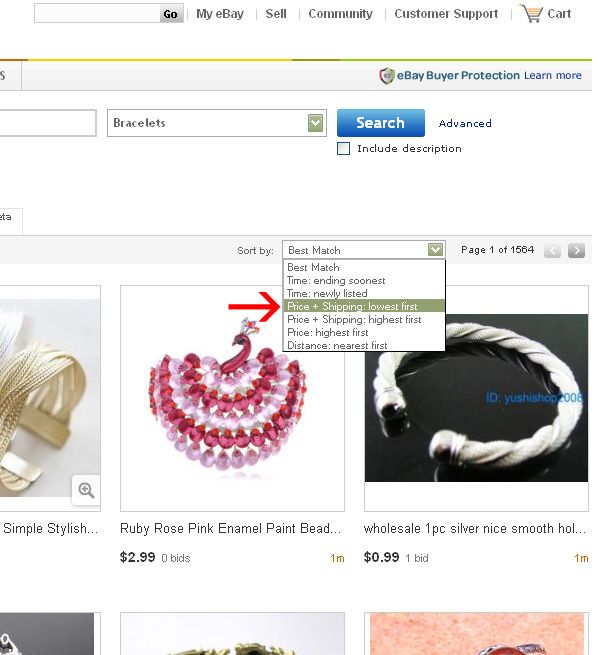 A box should pop up asking which country you live in, as that is obviously relevant. Choose your country from the drop-down menu and click Save.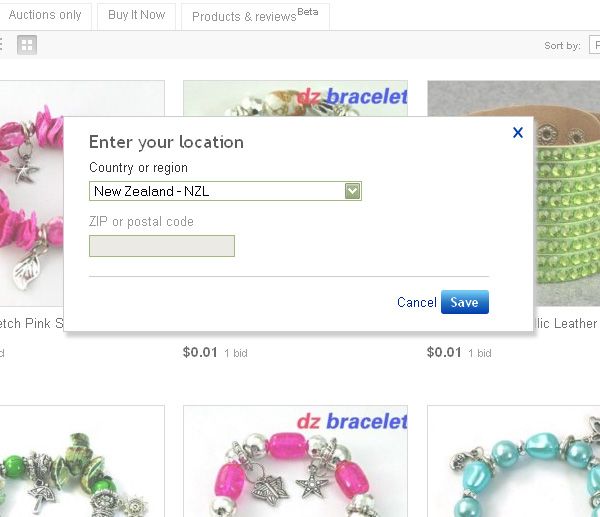 The items will all be rearranged for you. You can see from this screenshot that the bracelets on my screen start at one cent with free shipping!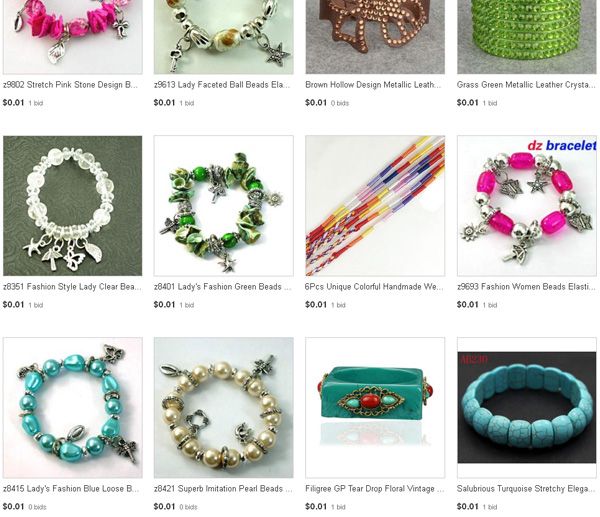 Now, there are three different ways to shop. You can choose to view all items, or only auctions, or only Buy-It-Now items. For those unfamiliar with eBay, the Buy-It-Now items mean the price you see is the price you pay, and you buy it instantly and it's yours. The auctions usually start cheaper and you enter the maximum amount you are prepared to bid and the computer bids for you incrementally. You will never pay more than your maximum amount, and you can often pay much less. For example, if I bid on one of the auctions starting at 1 cent, and my maximum amount was $3, the auction would start with an opening bid of 1 cent. If nobody else bid against me, all I'd pay is 1 cent. If someone else bid against me and their maximum was $2 then I'd outbid them at $2.10.
Okay, so if you choose to view only the Buy-It-Now items, and they are sorted in ascending price order, then you might see something like this: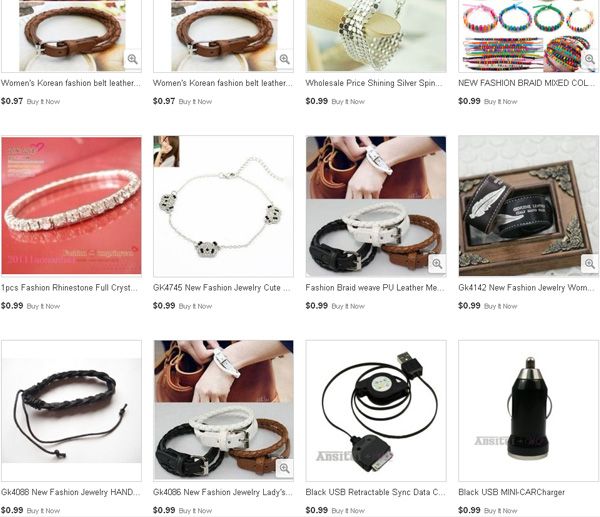 No jokes, that is what I'd be paying - 99c with free shipping! How cool is that. Just browse through the pages and buy what you want.
If, however, I choose to look at the auctions, what I'd do is open any items I like in a new tab in my browser. I do this by either using my mouse scroll button to click on the picture, or right-clicking the picture and choosing "Open in new tab". That means I can switch to that item and not lose my original search.
Let's say I've opened an item and am interested in buying it and it's an auction item. I can either enter my maximum bid right away and then forget about it until the auction closes (or I get an email from eBay saying I've been outbid, in which case I can choose to walk away or enter a higher bid), or what I prefer to do is put it into my Watch list. To do this I make sure I'm logged into eBay, then click here at the top right of the page: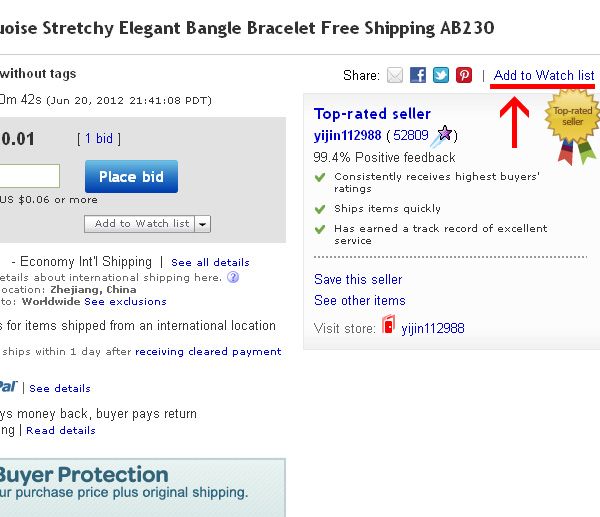 I will be emailed the day before the auction ends. I can then revisit the item, and decide if I still want it or if I've been buying too many other items in the meantime ;) or no longer fancy it. (By the way, you can put Buy-It-Now items into your watched items list too.)
If I do still want the item then I bid for it then, otherwise I just delete it from my watched items list.
To see your watched items, go to the top of the screen and hover over the My Ebay menu, then click on Watch List: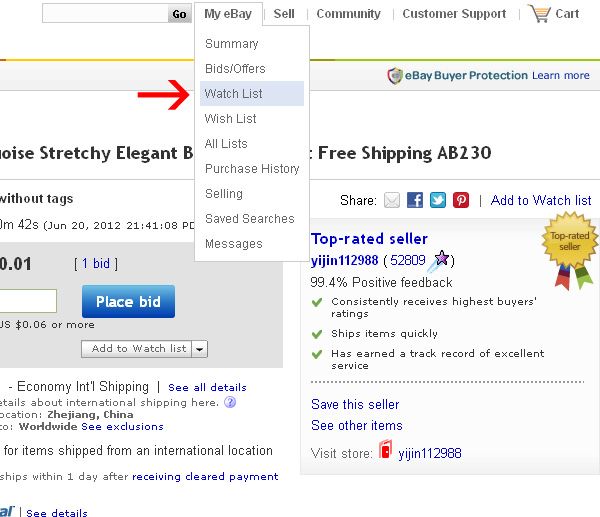 Here are some of the items in my Watch list, in order of the listing ending (soonest first) - you can see the crazy affordable prices: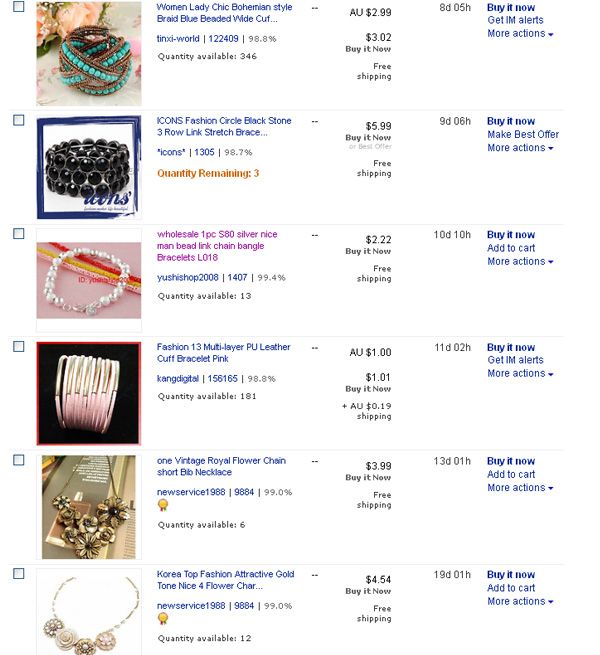 I did mention above that there were two ways of shopping: just browsing (as outlined above) or shopping for a particular item. If you were after something in particular just enter it into the search box at the top - and be very specific, for instance "silver stud bracelet". I also like to choose which category I want to search in to narrow it down, and so that I don't get, for example, doll's jewellery or an antique catalogue about silver stud bracelets, or something random from another category. I just want to search the jewellery.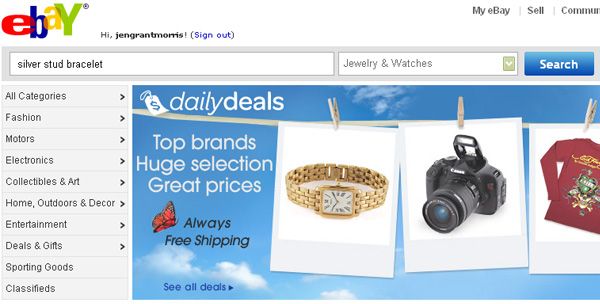 After your search results come up, follow the steps above for sorting them.
One thing I have to warn you about is that the items are usually coming from places like Hong Kong and take a month or so to arrive, so don't buy anything if you need it sooner than that!
I hope this little tutorial was helpful - now go forth and shop, and don't forget to drop me an email and show me your goodies!
(I will be doing a tutorial on how I shop for shoes on eBay ... or rather, how I used to. You don't get quite the same low shipping when you live in New Zealand so that habit is behind me now!)