I have all of my music on my phone and like to listen to it while I cook. Luckily we had some old computer speakers hanging around that I could use. They sit on top of the fridge and they are plugged into the power strip behind the fridge.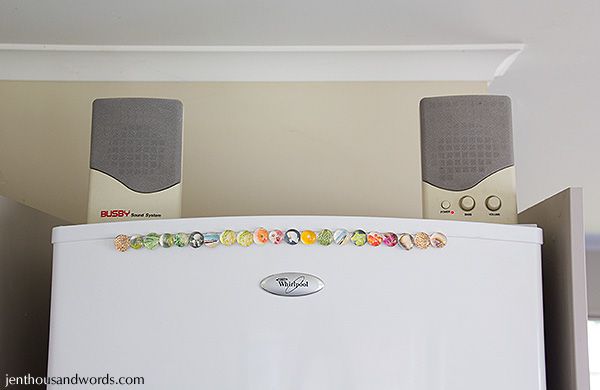 The cord runs down alongside the fridge ...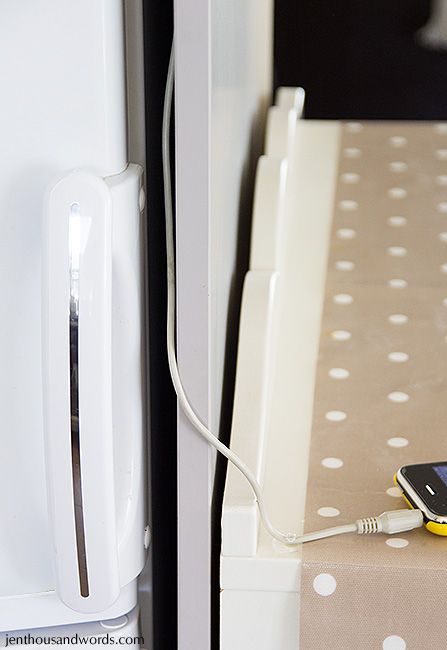 ... and clips into a clean-release hook so that it doesn't disappear between the fridge and the end panel.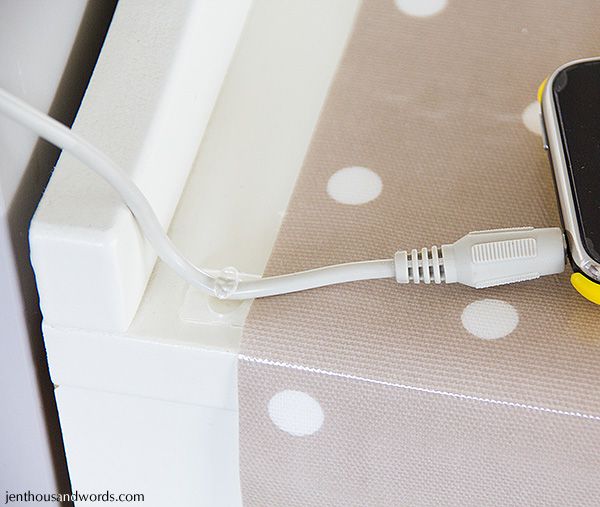 Voila, a place to plug my iPhone into for better sound!