I love apple desserts of any kind. I decided to make this snack using apples so that I could enjoy that warm cinnamony apple taste without consuming a million calories, like I would if I were eating apple pie / muffins / cake, etc.
First, peel and dice a few apples (this picture shows two):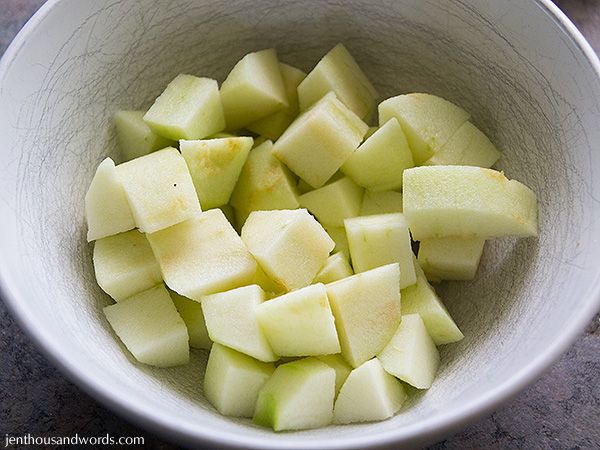 Toss with 1 teaspoon of cinnamon and 1 teaspoon of caster sugar: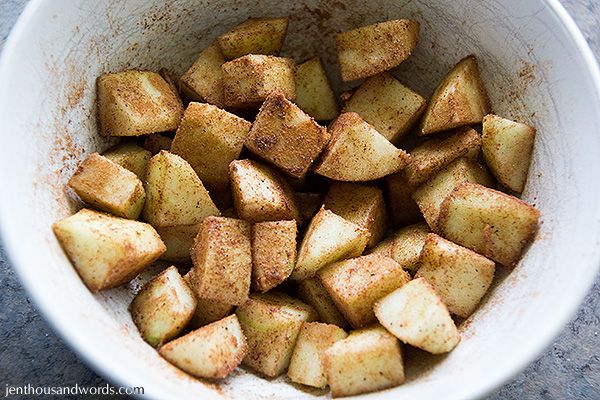 Steam until tender: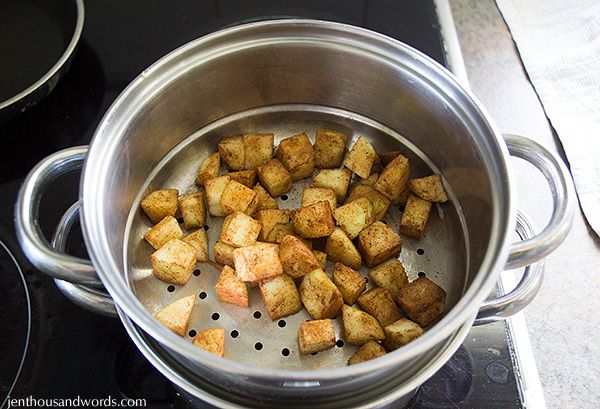 Store in the fridge to grab when you want a snack - heat it in the microwave to eat warm, or just eat it cold, or warm slightly and put into your oatmeal / porridge.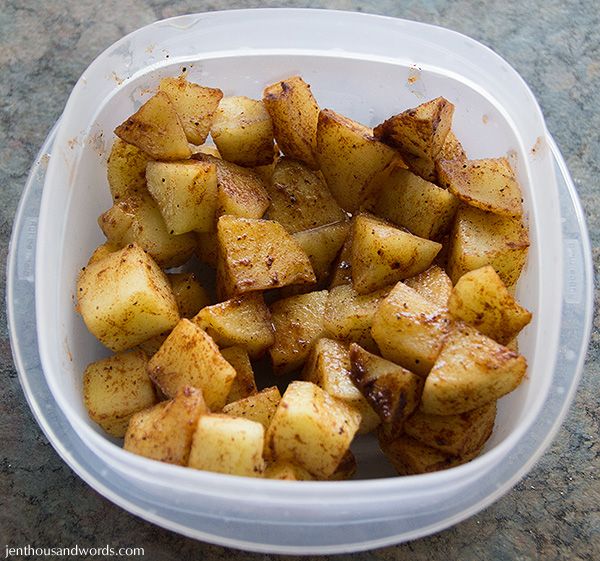 Sooo yummy! And because it only has 1 teaspoon of sugar for the batch (and I might split the batch into two snacks) I don't count the ProPoints / Points +.