I love homemade burgers but making the patties so that they are shaped well and cook evenly can be tricky. Here's the way I do it. I've demonstrated with a veggie burger mix, but obviously this works just as well with meat burgers.
First you'll need some parchment paper (or I guess you could use foil or greaseproof paper.)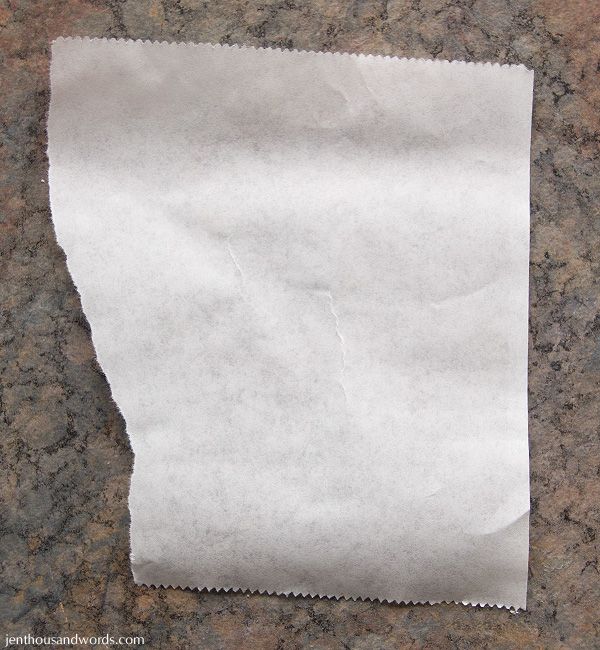 You'll also need a circular form. I have this nifty set of circle cookie cutters and use the largest one.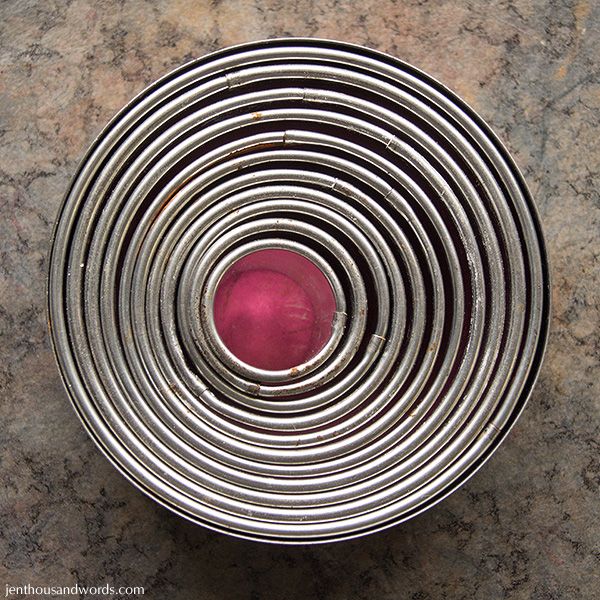 Place the cutter on the paper.
Then scoop in your mixture. I like to use a large scoop to keep each burger the same size.
Press down on the mixture with the back of a spoon. Get it nice and compact in there so your burger holds together well.
Remove the cutter and voila! A nice, neat burger patty.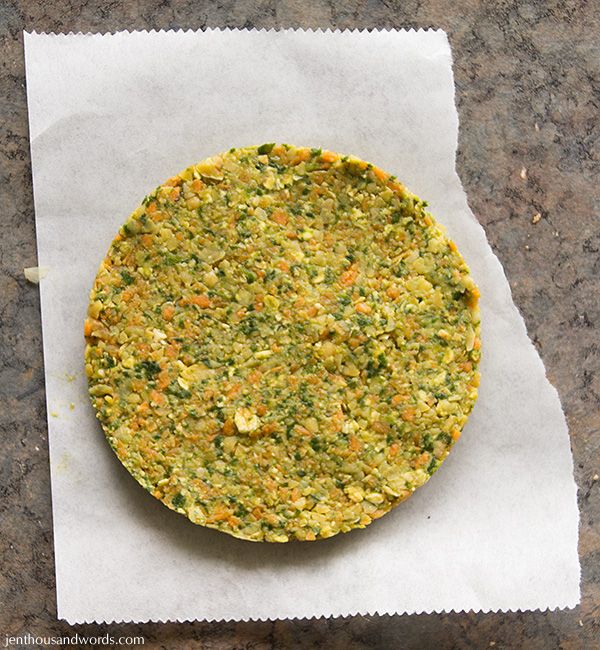 Because it's pretty much the same thickness throughout it will cook evenly. You can obviously make them as thick or thin as you like.
Just flip the patty over onto a hot pan ...
... and peel off the paper.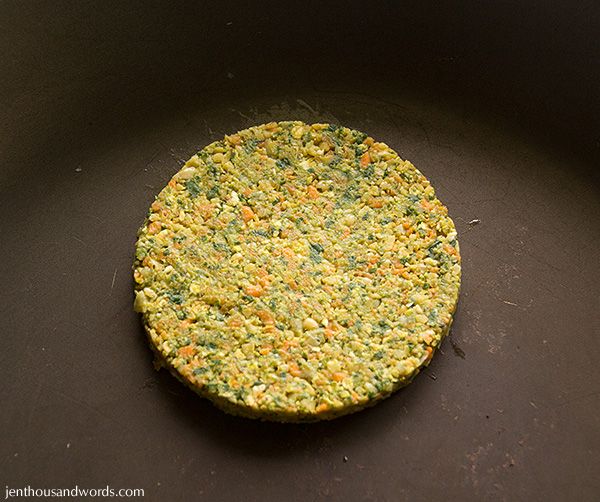 My pan holds 3 patties, so while the first 3 are cooking I go ahead and form the next 3, using the same papers from the first batch.
One more tip: when forming meat patties, use the end of the spoon to make a tiny hole in the centre.
Your patty won't shrink!
Another tip: your patties can be frozen on the wax paper, ready to fry at a moment's notice. Just stack them in an airtight container and peel one off when you want it. Cook from frozen.
Now go forth and make some yummy burgers.