I thought I'd do another what-I-ate post. My dietary guidelines right now:
- no wheat, corn, or potatoes
- limit sugar
- protein, veg and complex carbs with every meal / snack
Breakfast
Two scrambled eggs, a sliced tomato, and three homemade sesame spelt crackers.
Lunch
Quinoa salad with broccoli, spring onion, a little leftover chicken, roasted butternut, and balsamic dressing.
Afternoon snack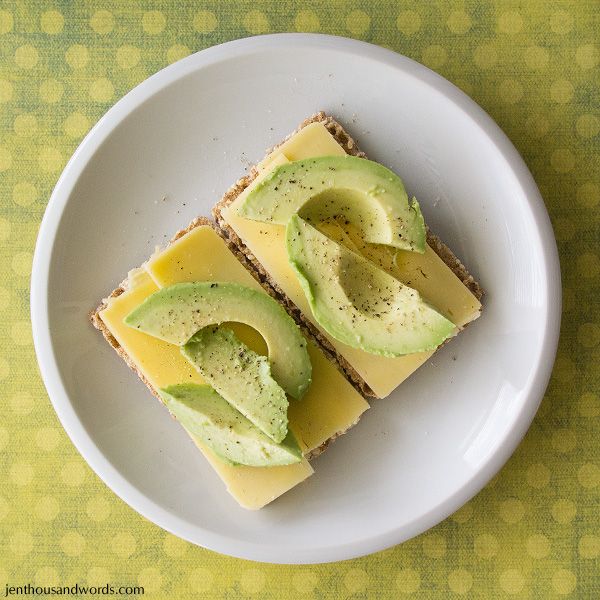 Two sesame Ryvita crackers with cheese and half an avocado.
Dinner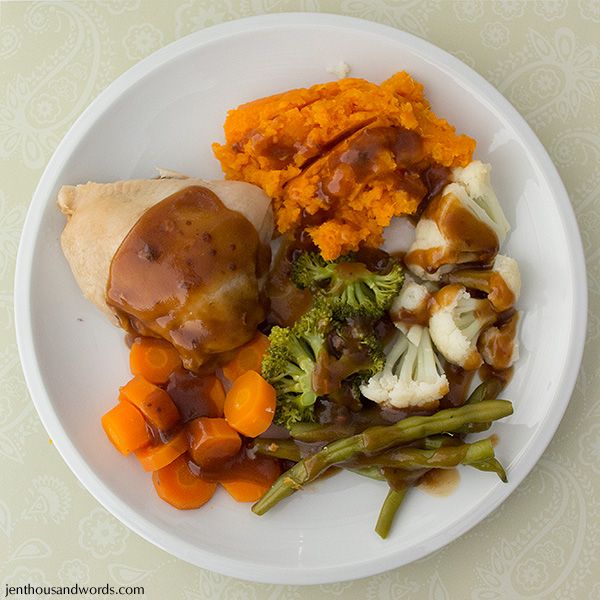 Roast chicken, steamed broccoli, carrots, cauliflower and green beans, mashed sweet potato, and gravy.
Evening snack
A third of a cup of toasted muesli with a little fruit yoghurt.