The living room is pretty much finished except for the two computer desks in the corners - I plan to make new ones as the budget allows.
Here's how it looked a year ago, and how it looks now: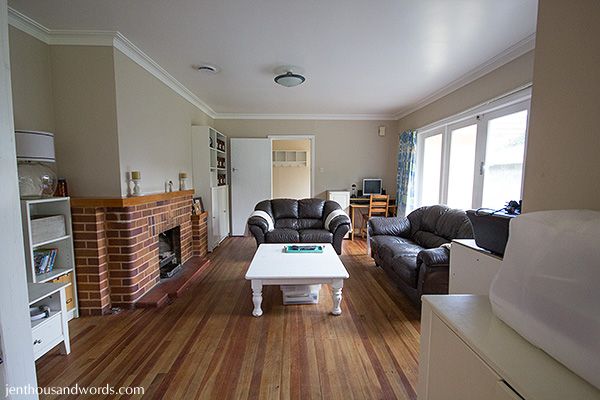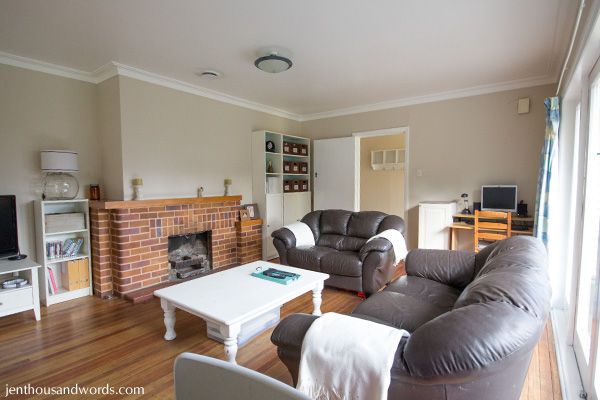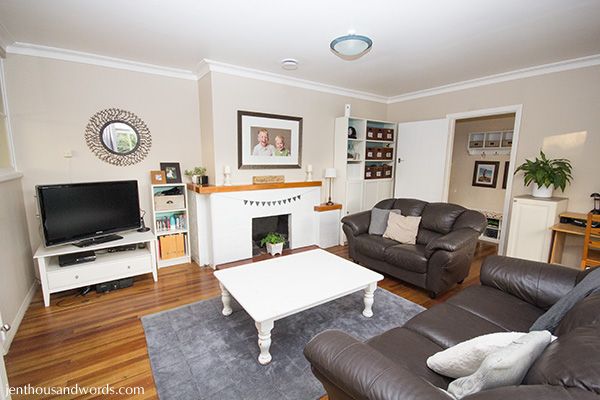 What we did:
- primed and painted the fireplace inside and out
- added a rug (temporary - I need to find a bigger one)
- accessorised
- painted the little side table
- installed curtain poles and hung new curtains
What we plan to do:
- build a built-in media cabinet for the TV to hang above
- find a bigger rug
- replace the computer desks
- find a cool light fitting
Here's how the hallway looked a year ago and now. This hasn't been decorated yet.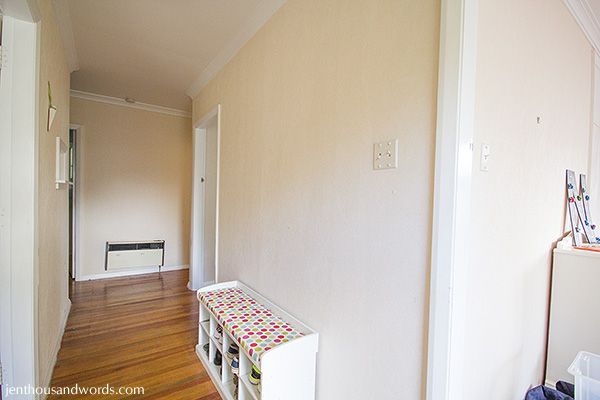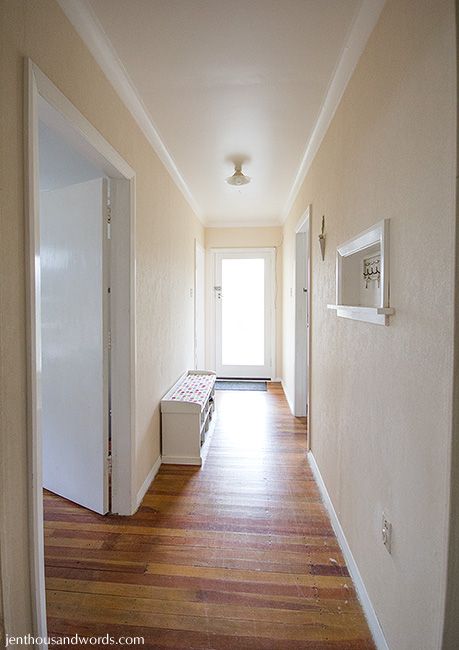 What we did:
- hung a shelf and some pictures
- found a vintage wire light fitting
- had the old gas heater removed
- hung a big mirror
- accessorised
What we plan to do:
- paint all woodwork
- paint the walls
- install a plank wall on wall behind mirror
This is the back passageway between the hallway and kitchen, then and now.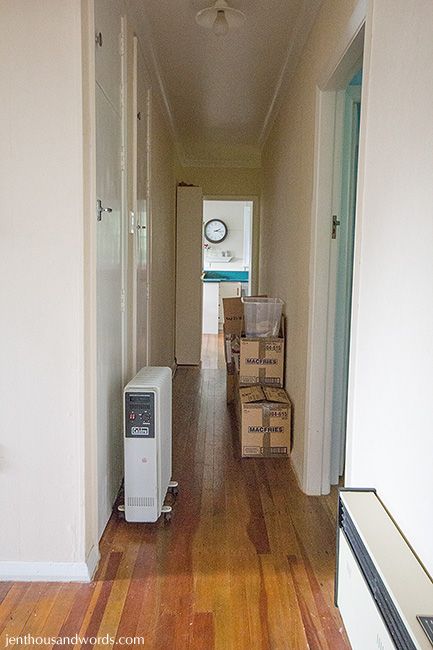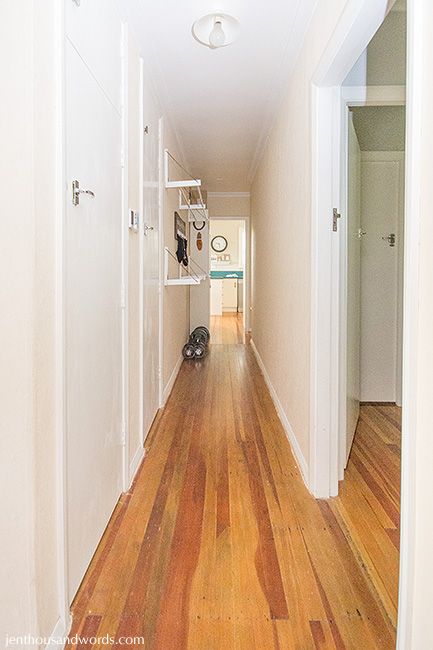 What we did:
- designed, made and installed clothing drying racks
- made and hung a lost sock sorter
What we plan to do:
- paint all woodwork
- paint the walls
- find a cool light fitting
- install a plan wall on the right
- make a rolling storage cart for Grant's weights