Here are some of the Jamberry manicures I've been wearing lately. Please contact me if you'd like more information about Jamberry nail wraps, or would like to try a no-obligation free sample. Each wrap mentioned below is linked to my online store where you can purchase it for yourself if you want to.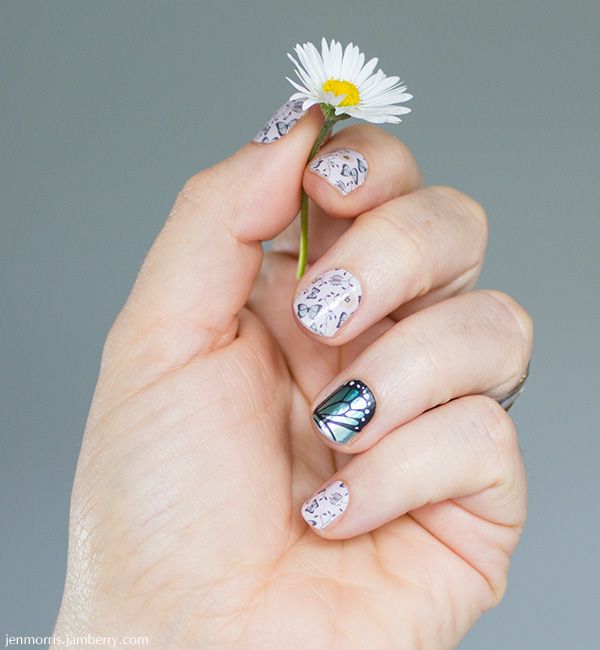 I kicked off spring with some butterflies! This is
Butterfly Garden
with
Butterfly Bliss
on the accent nail.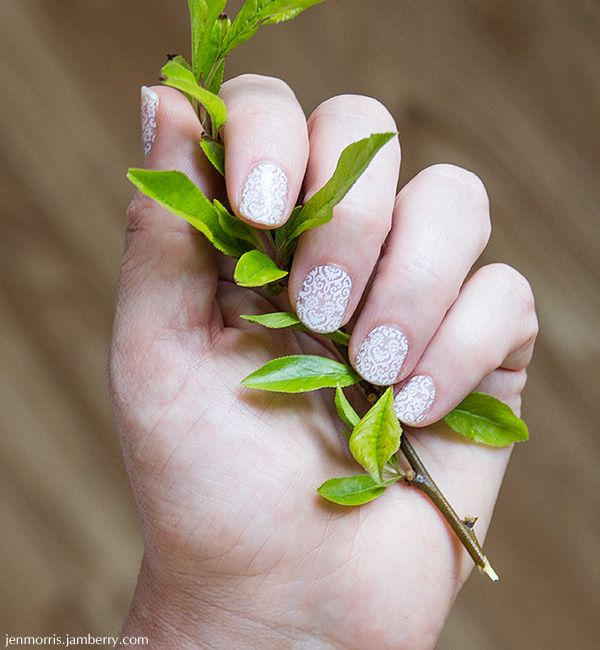 I love the transparent and white patterned wraps - Chantilly is my all time favourite but has sadly been retired.
White Romance
is similar so I enjoyed wearing it.
Spring means warmer weather and sandals and jandals (flip flops) so I had to jam my toes! And what better wrap for spring than
Water Garden
with the pretty floral design.
It was so exciting when the Disney wraps launched in New Zealand! I had to sport some
Finding Dory
wraps - this is
Ohh Bubbles!
with the blue and white anchor wrap from
Sailing Seas
on my accent nail.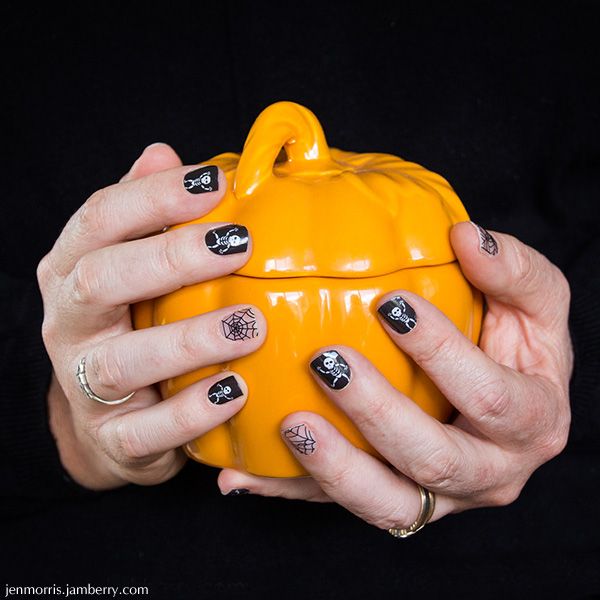 And what better way to wrap up (hehe) October than with some Halloween wraps? I chose
Dem Bones
out of the Halloween collection.
Which jamicure is your favourite? And have you tried Jamberry yourself?