We've been working on the guest house ever since we moved in. It is half of the garage and I will do a full reveal of the living area once it is finished, but we have finally completed the kitchen and bathroom and I wanted to share that today.
This is what we started with. There was an old lean-to alongside the garage / guest house to be, with rotting timbers and slimy plastic.
We removed two-thirds of the lean to (the remaining part will become my greenhouse), installed a window in the guest house, and cut a doorway (covered with plywood on the right). The green shadecloth box contains a toilet, which was within the old lean to: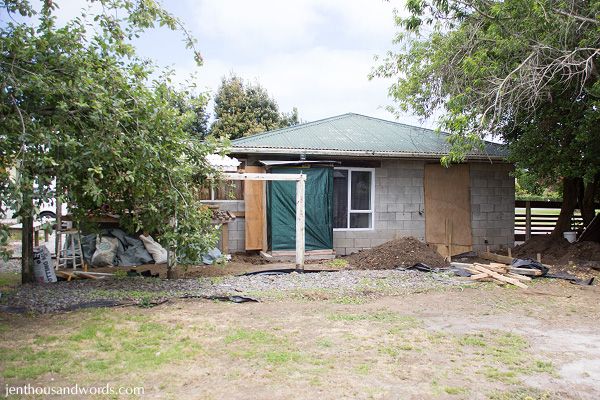 We had builders come and frame out and pour a concrete pad.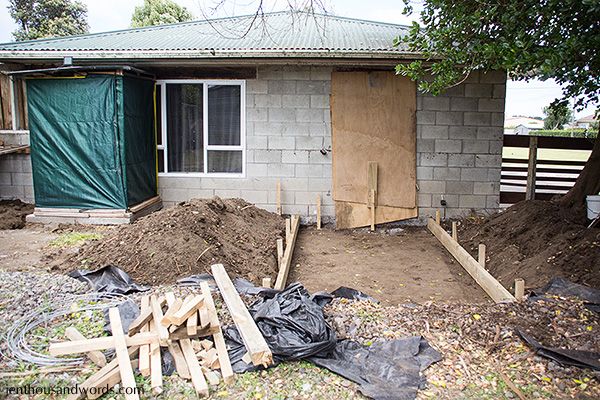 You can see in the picture below that the earth was higher than the concrete pad - that all had to be dug out,which we did by hand (no machinery).
The reason for the concrete pad? This little utility building which we bought online and had transported to us.
The inside contained a hot water tank (removed - we later connected to our own gas heated hot water supply), a shelf and sink, and a toilet and shower (through that door):
On the left is where the hot water tank stood:
Where the toilet was: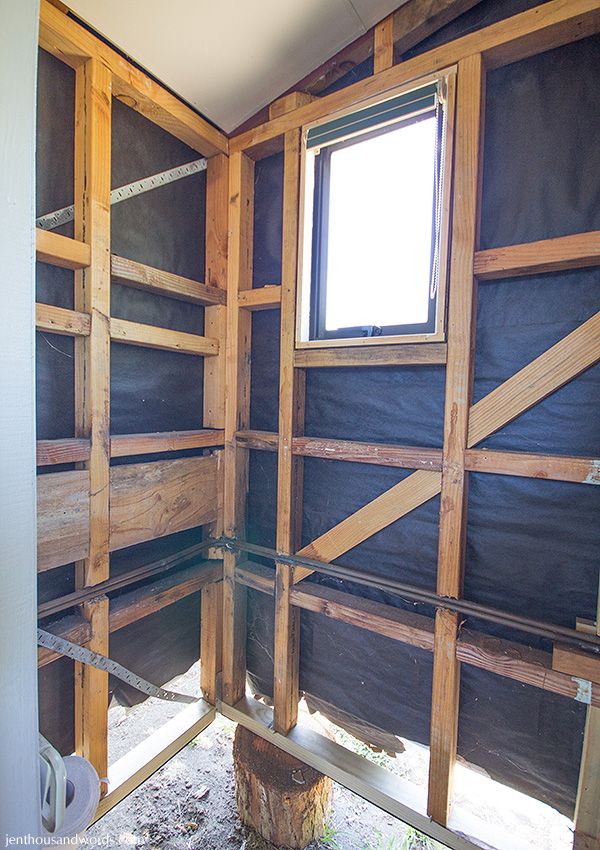 The shower: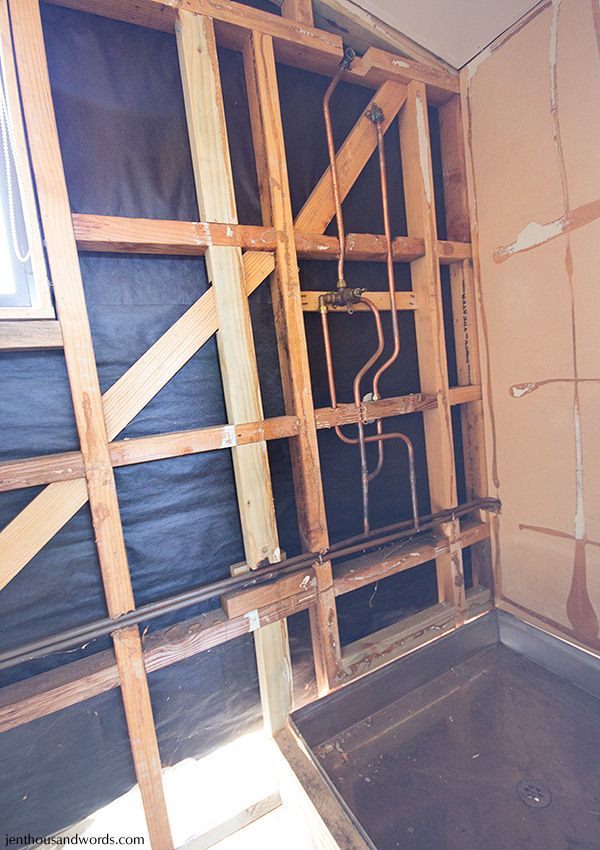 We sited the building on the concrete pad and the builders joined it to the guest house, which extended it. You can see it in the video below, and here's a photo.
Then began the work of stripping it, insulating, plumbing, electrics, lining, stopping, priming, painting, flooring, installing the bathroom and kitchen, and decorating. We are so thrilled with how it all came together! Here is how it looks now.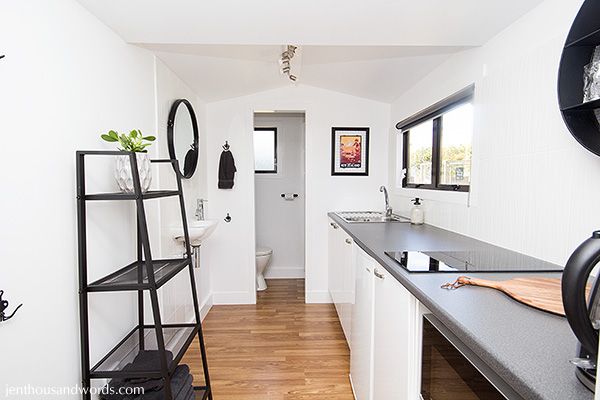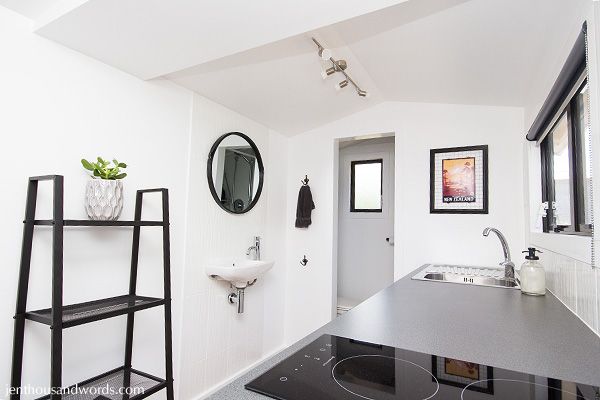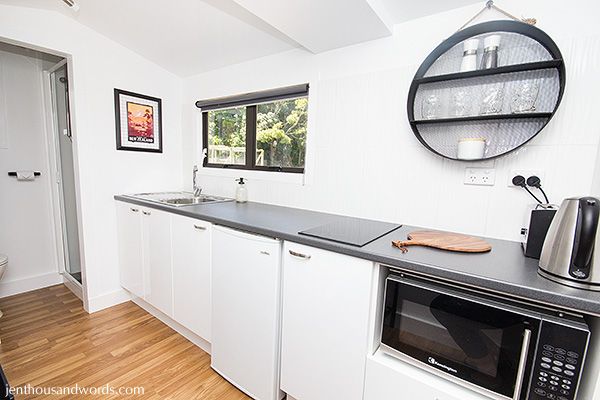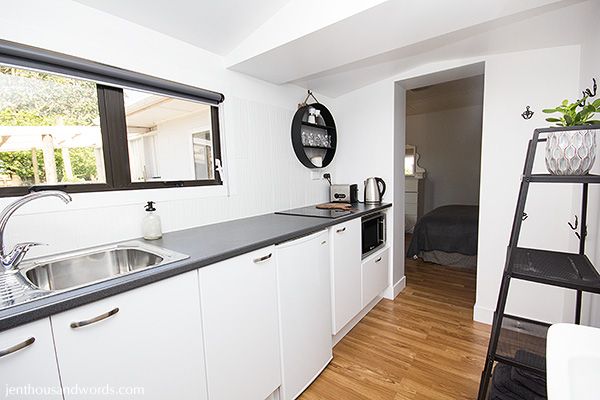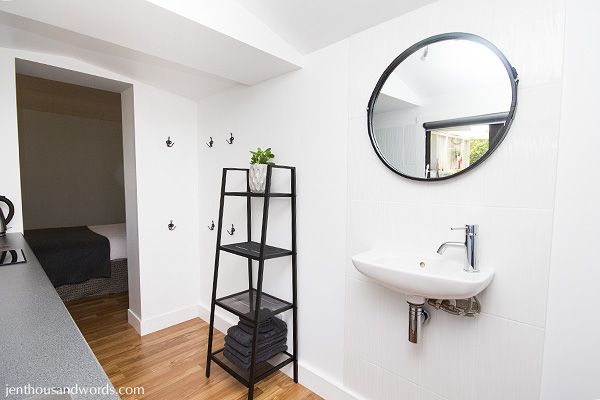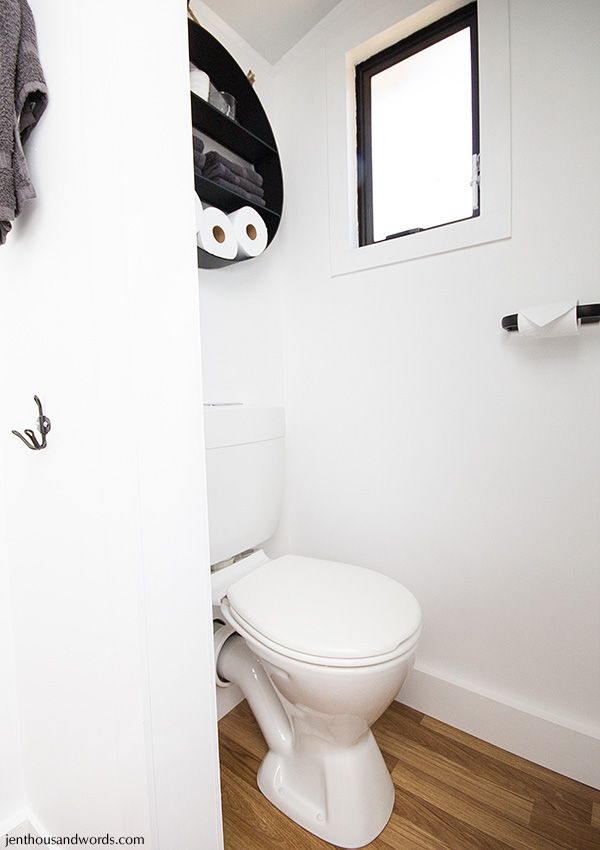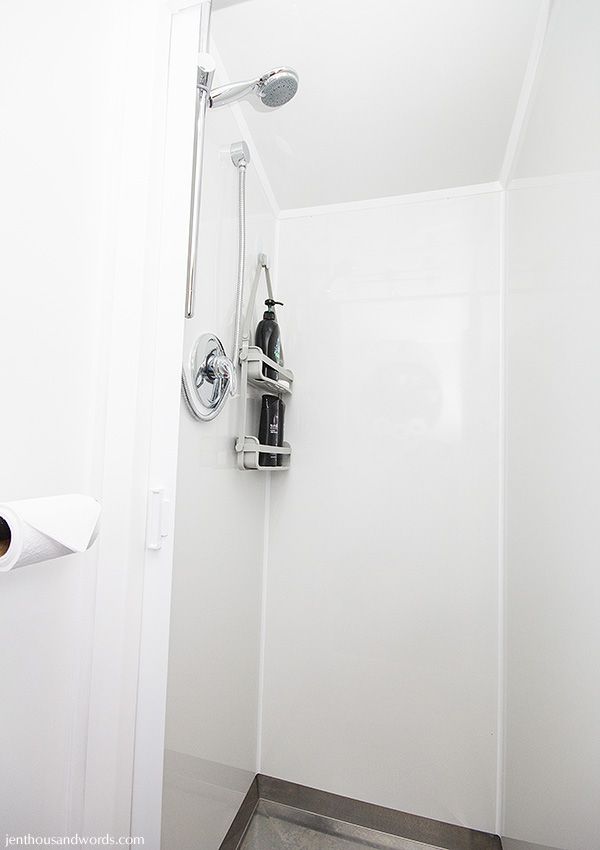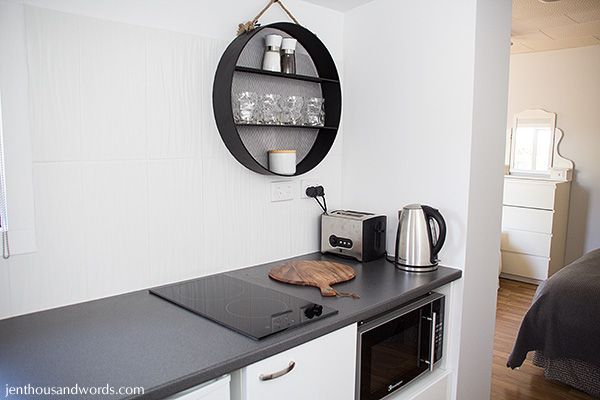 We added a small basin opposite the sink.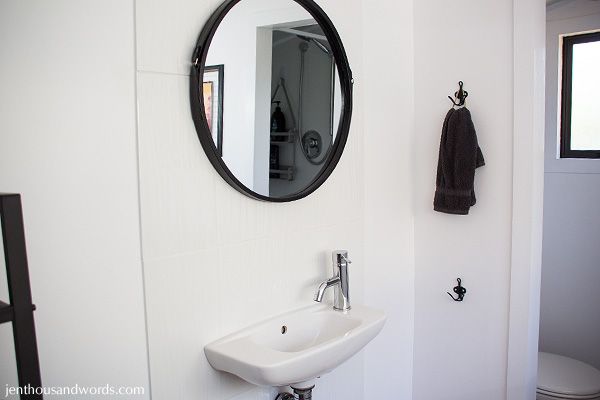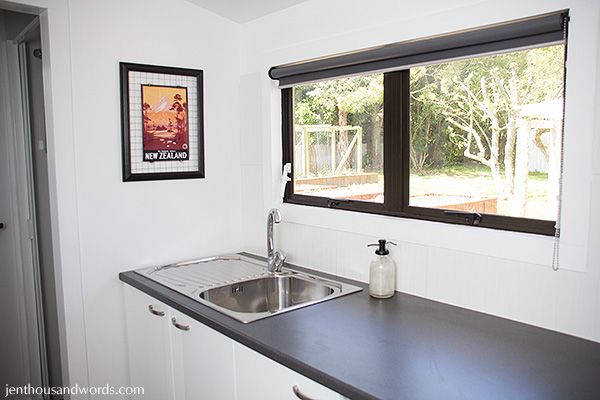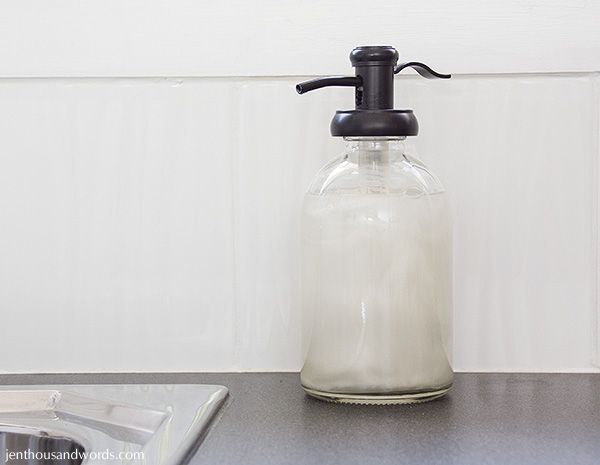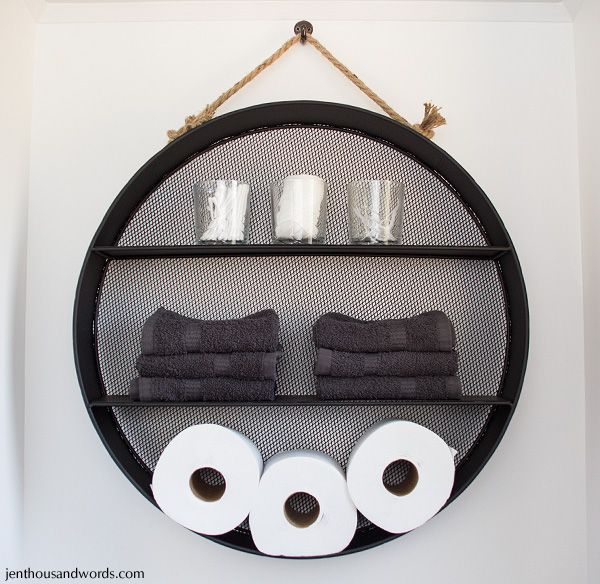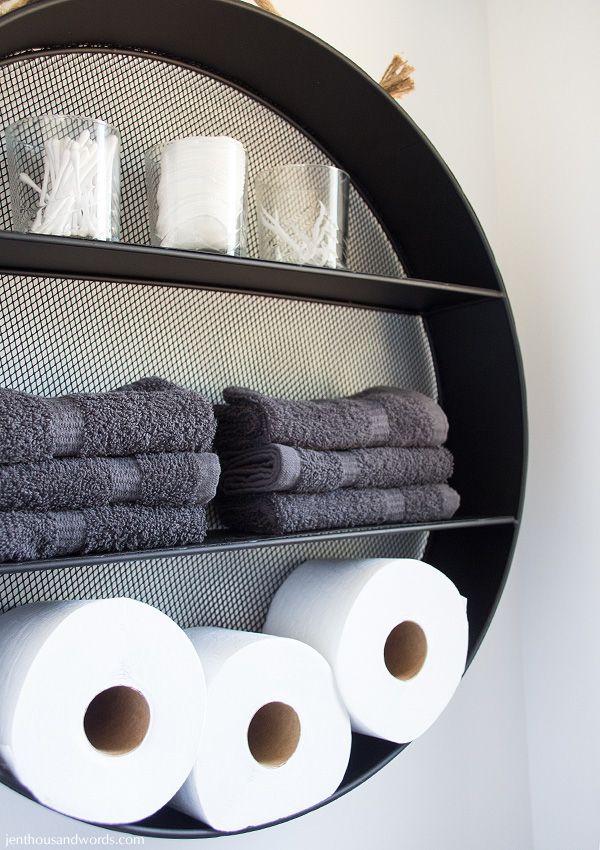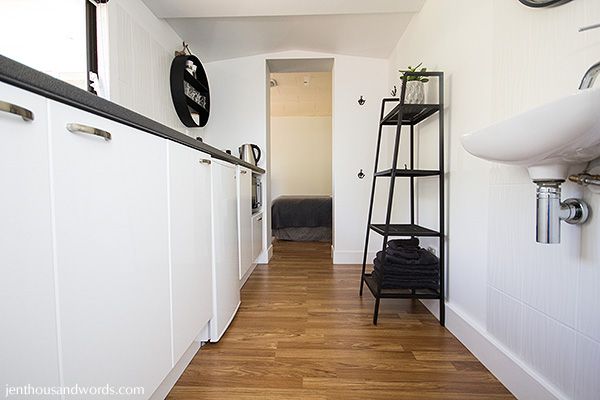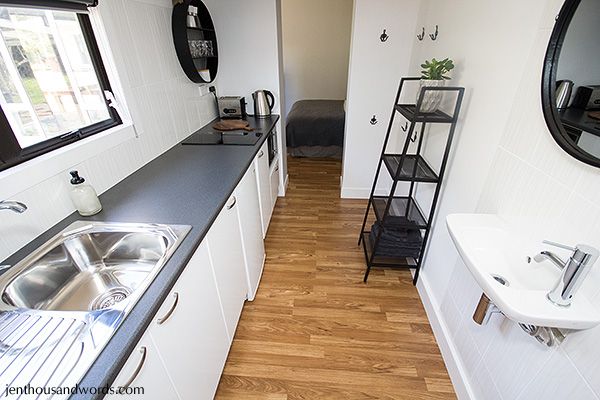 We do plan to add a door to the bathroom area, and a sliding door to the main living area.
And because everyone loves a before-and-after: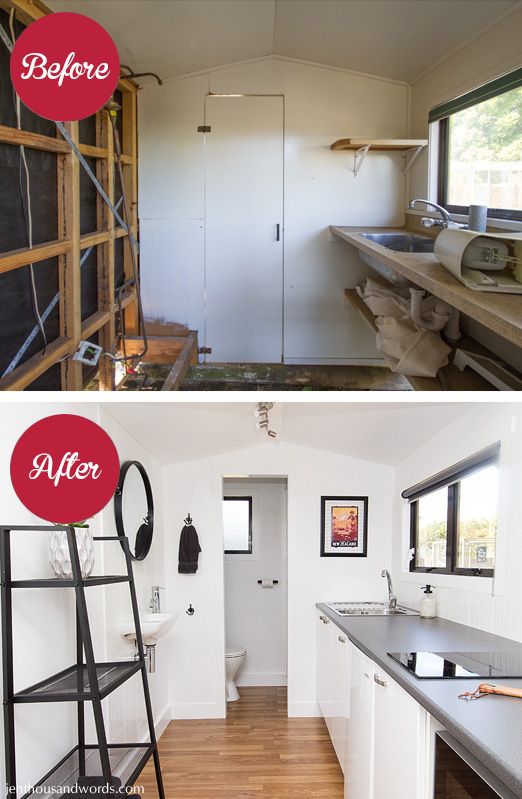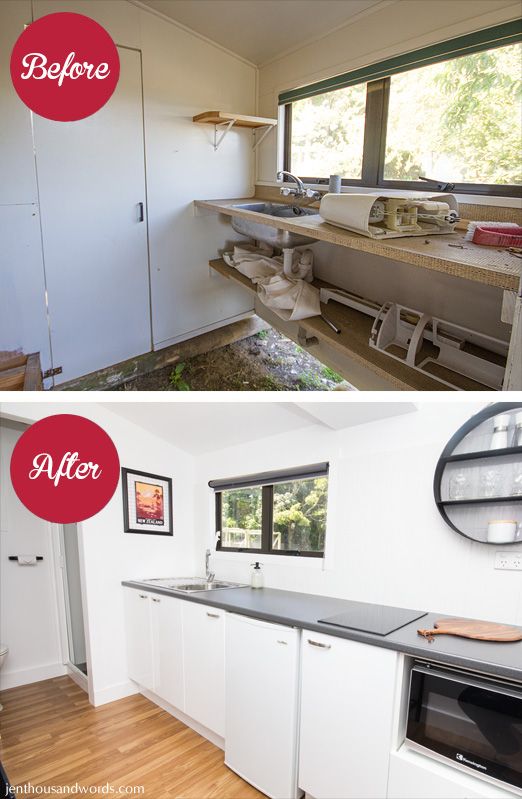 If you'd like to see a video showing little clips of before, during, and then the reveal here it is (if you don't see it embedded below you'll need to click
here
to see it.)