I've started the habit of always having fresh flowers on the dining room table - which is one of the reasons I grow flowers. Here are some floral displays that we've been enjoying.
Weigela cut from the front hedge - unfortunately the flowers didn't last very well but the foliage did: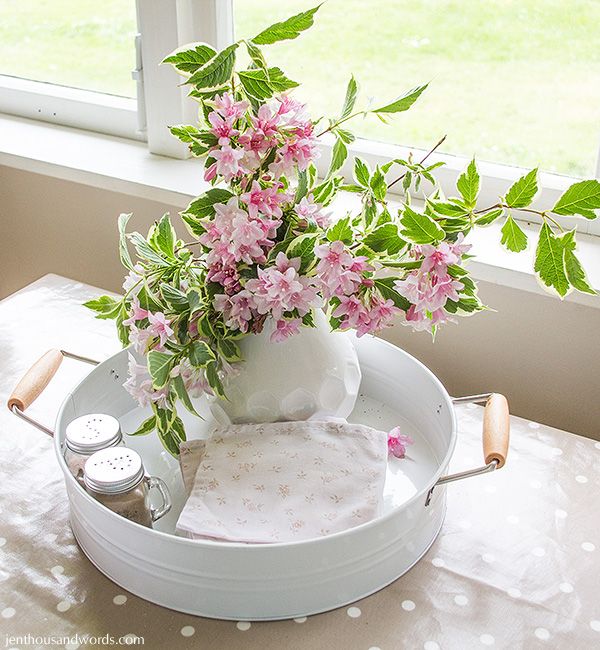 Lavender, roses, and hydrangeas from the garden:
White roses from the garden:
Poppies and Abraham Derby roses, a gift from a friend: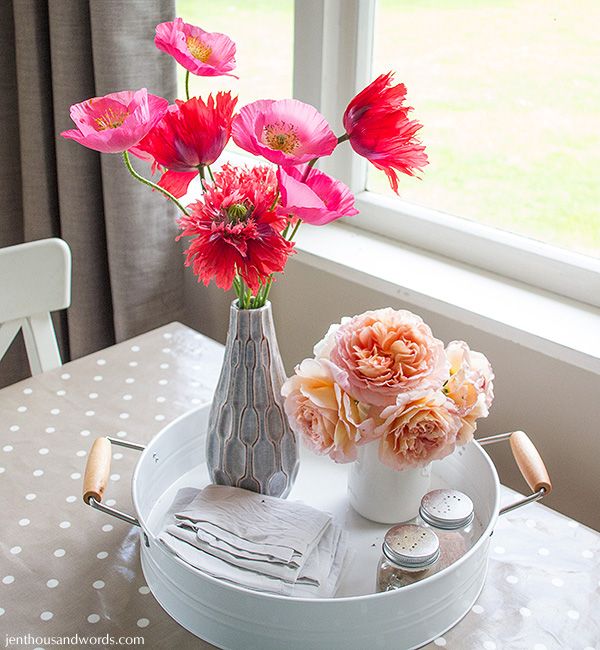 Poinsettia for Christmas, a gift from a friend: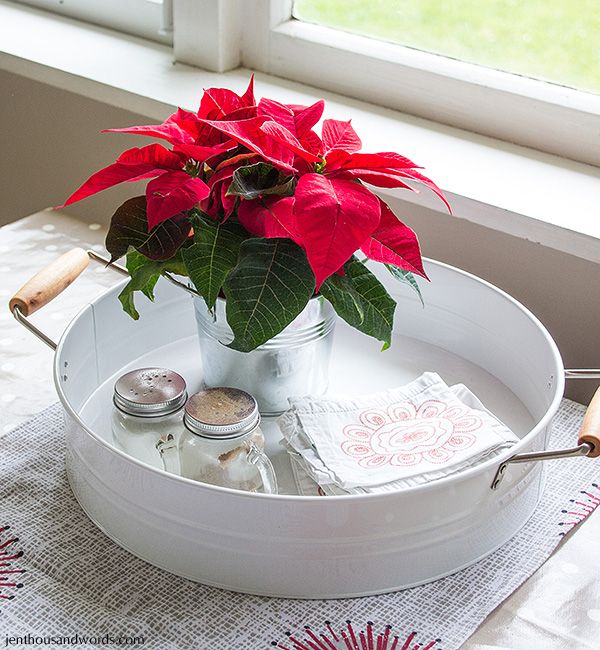 Hydrangeas from the garden: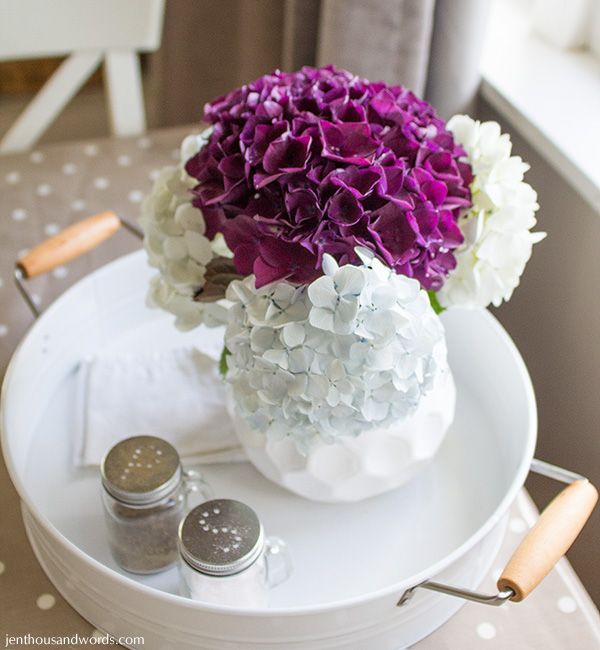 In case you are wondering, the tray, the white vase, and the salt and pepper shakers are all from Kmart.
The grey vase is from The Warehouse.