Here's how our hallway looked when we first moved in - very plain with cream painted walls and an old gas heater that wasn't in use (this is the view from the front door:
I painted the walls with Dulux paint in the colour Manorburn Double, installed a shiplap-style wall, painted the frame of a mirror frame that I had, and added some decor.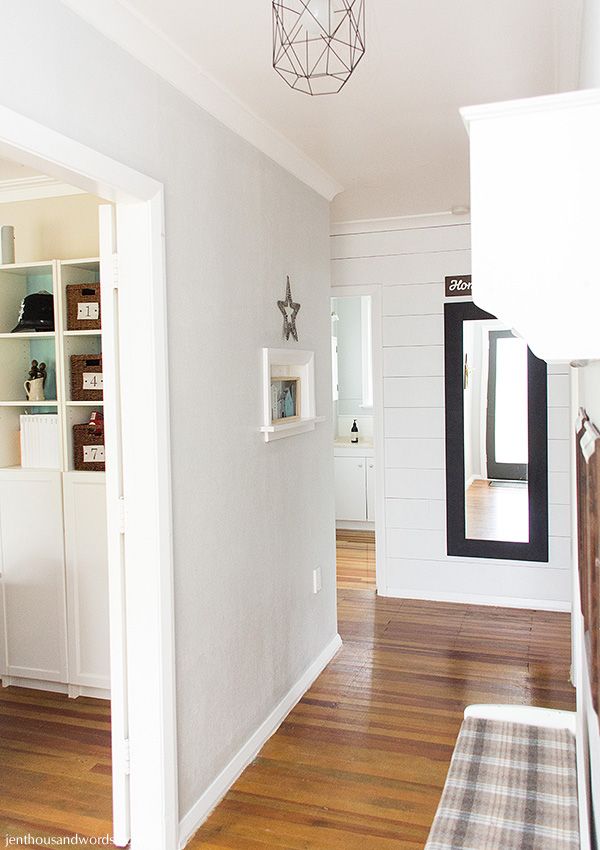 I painted the inside of the front door dark grey, a Dulux colour called Castlecliff.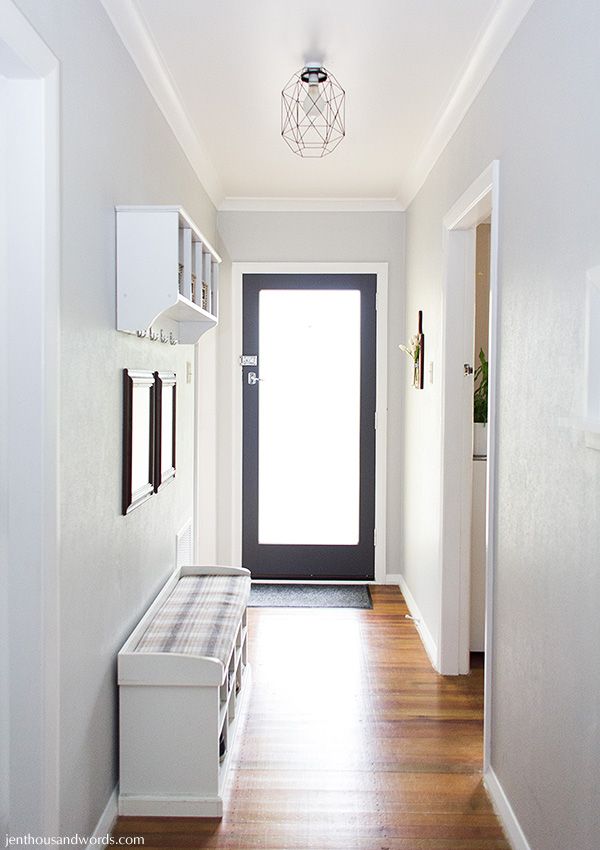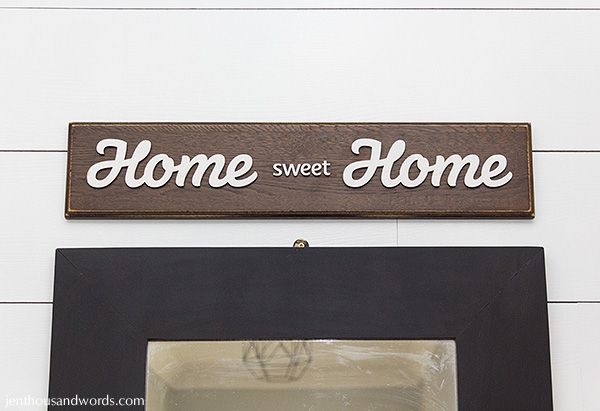 This is next to the front door. I made it from a thrifted board, a pipe bracket, and an antique bottle:
If you stand where the mirror is and turn to the left there is another section of hallway at the back of the house. It was just a plain corridor when we moved in:
The plank wall extends the length of this corridor and I painted the rest of the walls in the same grey paint. I also designed and installed some hanging racks for our laundry, and made a sock hanger from a piece of wood that I found in the garden.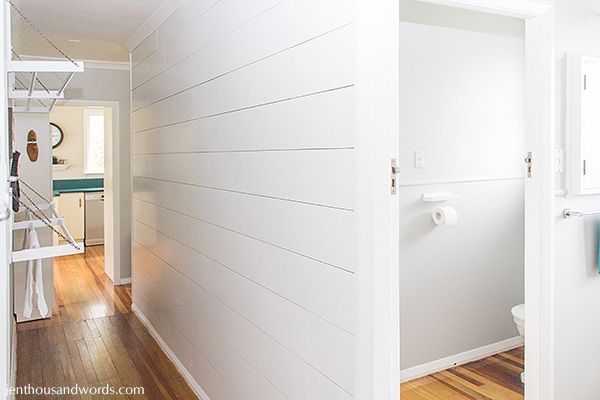 This picture is taken from the other end of the corridor, where the kitchen is: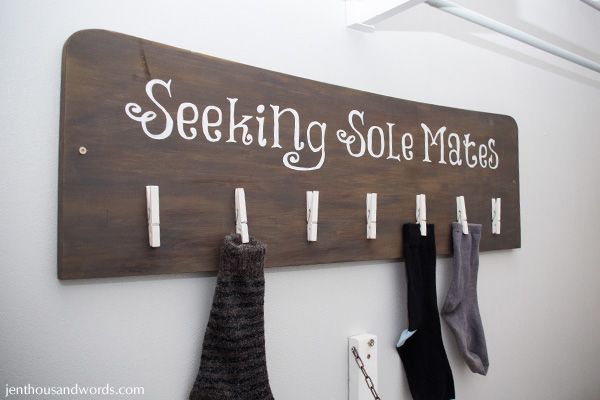 I mixed up some aqua paint using acrylic paint tubes from the dollar store, and painted the back door.
The stainless steel bin holds our recycling.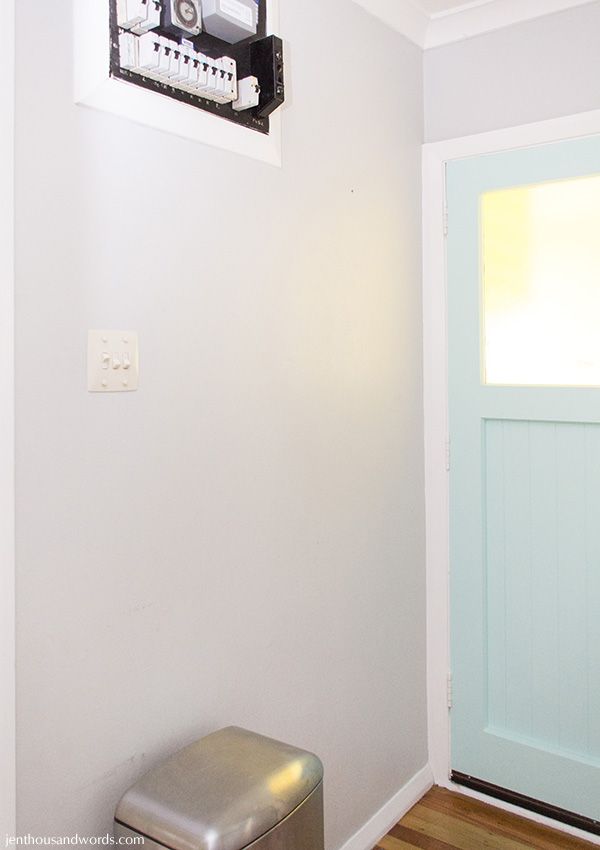 The bookcase holds half of my shoe collection and some cleaning supplies.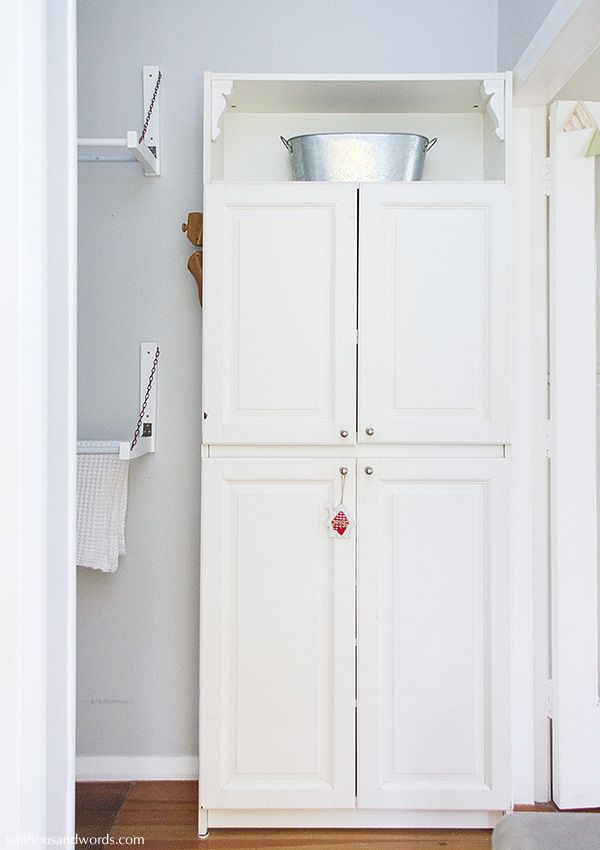 I made light fittings from candle holders from The Warehouse - I took out the glass insert, turned them upside down and drilled a hole for the light fixture.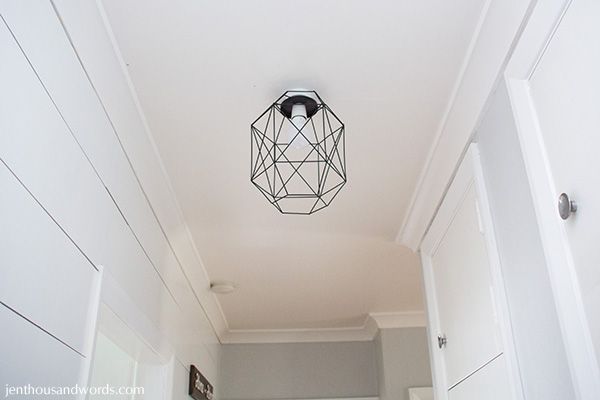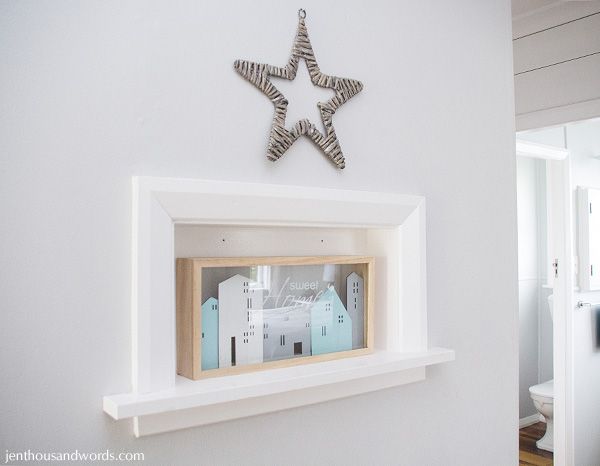 Here is a video of the full tour -
click here
if it's not showing up below: