Daniel's room is (almost) finished! I love how it turned out, I love decorating - it's so exciting to see the images in my head become reality. I'm not really into themed rooms, but Daniel is so obsessed with dinosaurs that who am I to deny him a little dinosaur paradise of his own?
First of all, here's how the room looked when we came back to view the house again after we'd put in an offer:
Facing into the room from the door:
Facing the left side where the window is:
Facing back toward the wall the door is on:
What we've done:
- laid laminate flooring (
Ikea Tundra in Antique Finish
)
- painted the walls sage green (Dulux English Mist 4)
- installed tall wardrobes (
Ikea Pax with Birkeland doors
and
Signera knobs
)
- made a black valance to hide the spare mattress under the bed
- created dinosaur pictures using
a font I downloaded
and framed them (
Ikea Ribba frames
)
- bought a dinosaur poster on
eBay
and framed it
- scanned a drawing that Daniel made and had it printed and framed it
- installed five picture ledges (
Ikea Stripa
)
- hung a
white blackout blind
- installed a new
black curtain rod
- hung white curtains
- painted
wooden dinosaur shapes
and attached them to his chest of drawers as handles
- painted his existing photo frames black
- we already had two duvet cover sets for him: the dinosaur set you see in the pictures below and a
red ticking stripe one
And here's how it all looks:
Facing into the room (that's a wardrobe on the left)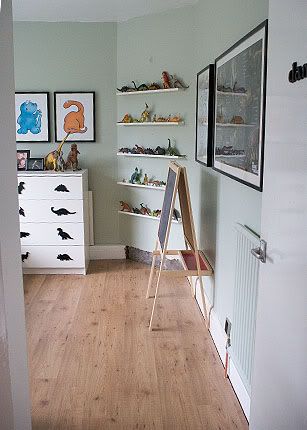 The letters on his door are fridge magnet letters which I spray painted black and stuck on with glue dots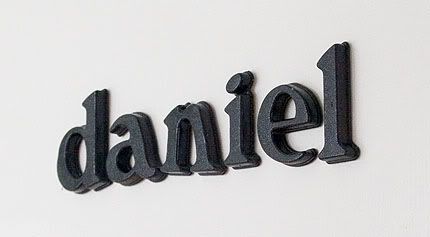 Stepping into the room (ignore the missing skirting board on the angled wall - that's what I meant by "almost finished")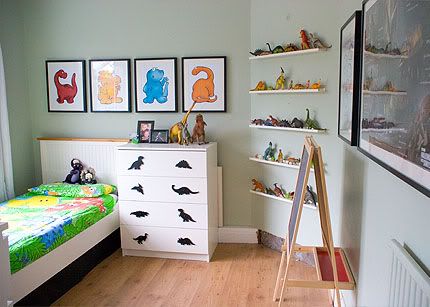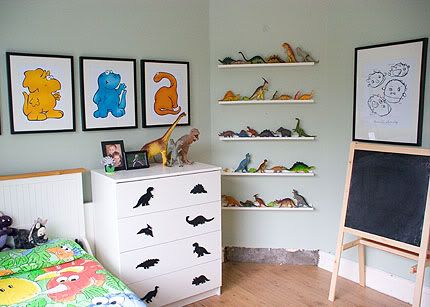 This is the wall that is to your right as you walk in the door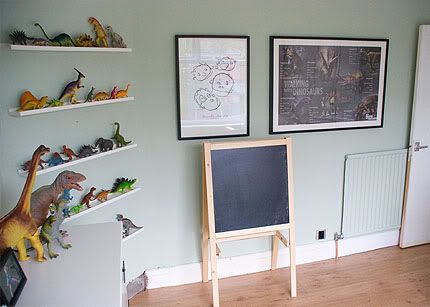 Window is on the left wall next to the bed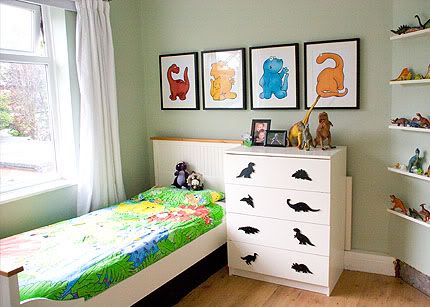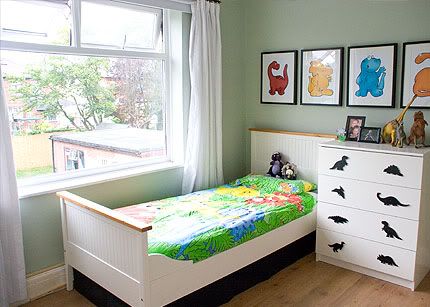 Display and storage - some of Daniel's dinosaur toys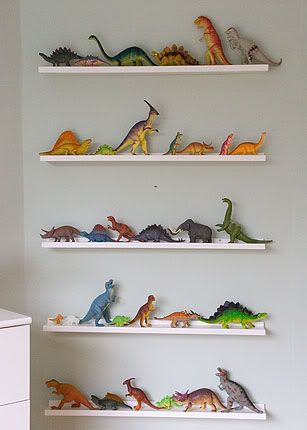 Another view of the back wall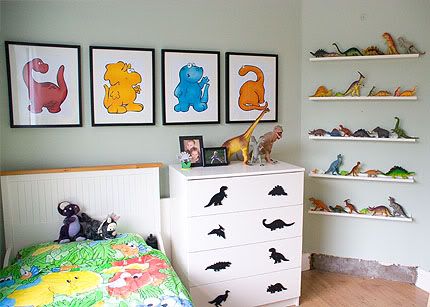 The wardrobes (
toys and books are in tubs inside
)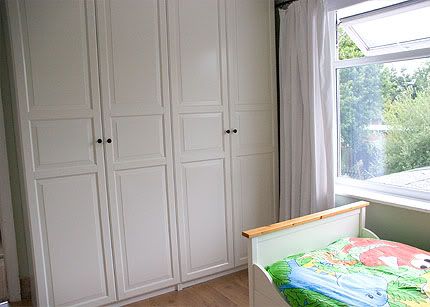 The dinosaur handles (which Noah still keeps turning, so they're never straight!)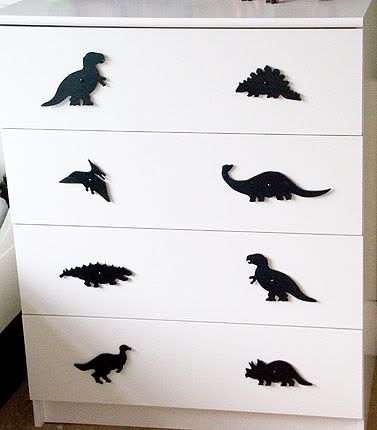 Top of his chest of drawers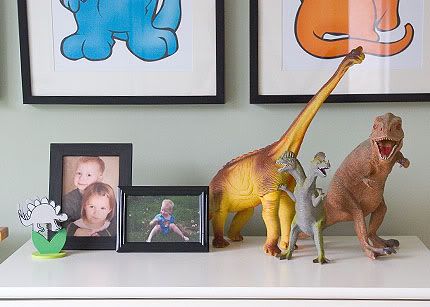 The sketch he did of our family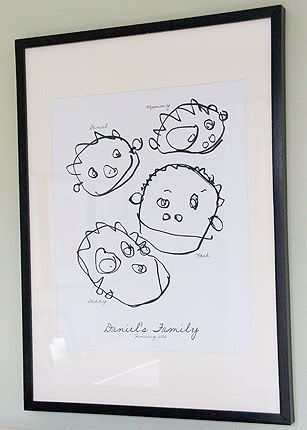 Thanks for looking! I'm very proud of it all.