First of all, I'll explain to my US friends what a "car boot sale" is. It's basically a flea market where anyone can pay a small fee, park their car, set up a table and sell stuff - usually for pennies. So kind of like a huge communal garage sale, usually held in a field or car park somewhere. There are also regular sellers who constantly peddle stuff and you might see them there week after week.
Here's the Wikipedia page on car boot sales
. And here's a picture of one that I pinched from Google images: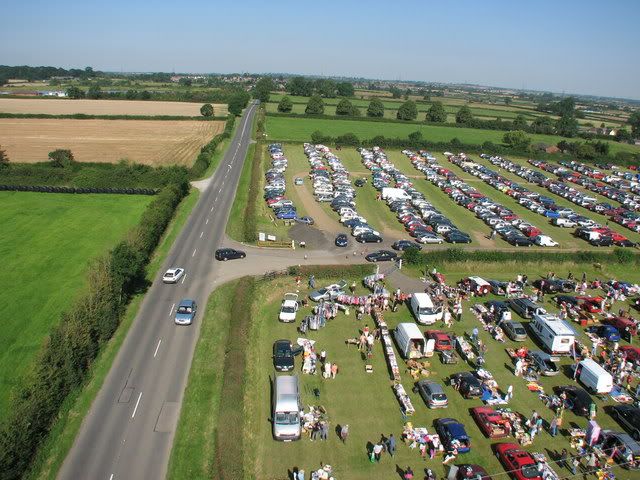 They are usually held on Sundays and public holidays. I don't shop on Sundays but there are two near me that are held every Saturday.
My cousin Diann
e is tight with the Freecycle gods and usually
gets pretty much what she needs when she needs it
; I have that kind of luck with car boot sales.
Remember this back wall in the living room? Remember the huge blank space just crying out for some artwork?
I looked around for a canvas or frame that I liked, but couldn't find anything that was the right size and price
and
square. Then on a trip to a car boot sale I found a big square frame - 31 inches (77cm) across for £2! BARGAIN! I didn't have a white mat for it so I covered the backing board with white fabric and stuck on a photo that I had printed, with some sheer green ribbon surrounding it. Ta-da!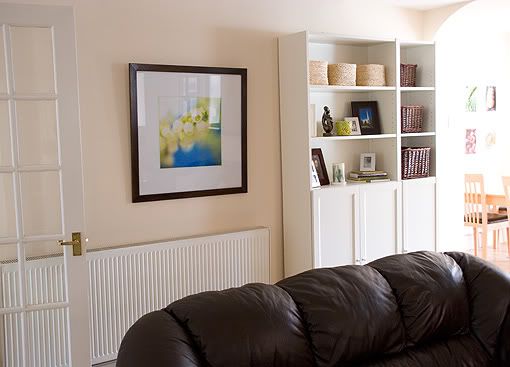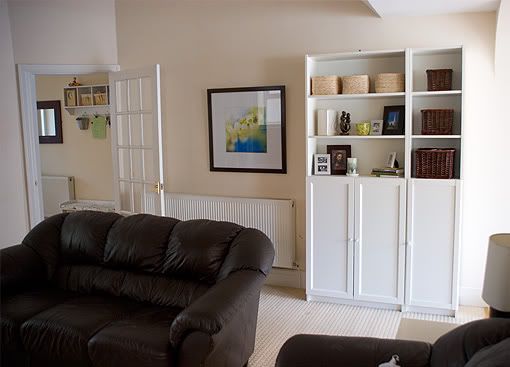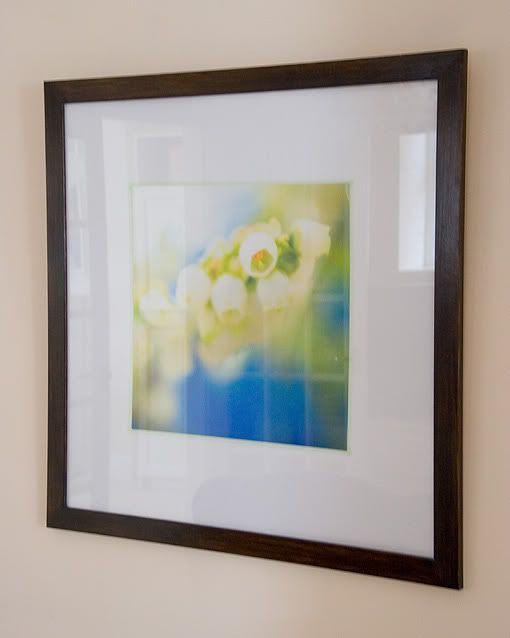 Here is the image that I had printed - it's a photograph I took of the blueberry blossoms in my backyard, with texture added: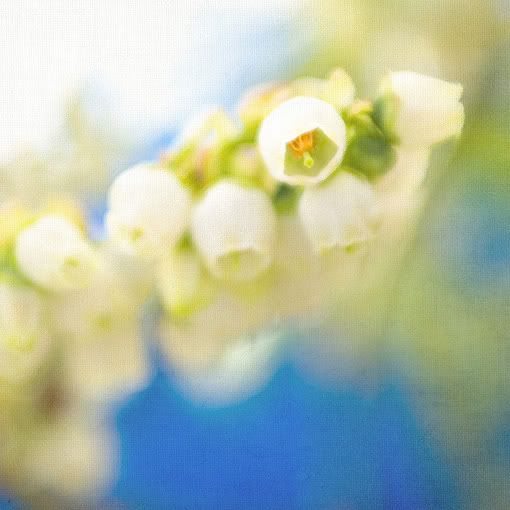 I also needed a new bicycle for Noah as his old one has broken - the wheel seized up and Grant couldn't fix it. Found one for £5. (That's around $8.)
Then we had friends to stay and Grant had planned on playing golf with one of them and all he had was one set of golf clubs in a bag. He asked me to look out for a golf trolley. Lo and behold, I got two golf trolleys and another bag for £5 total!
One week I saw two beautiful big green glass jars / vases. I didn't buy them and kicked myself all week for not doing so. The next time I went to the car boot sale (a different one to the one I'd seen them at) I found one and bought it for £1.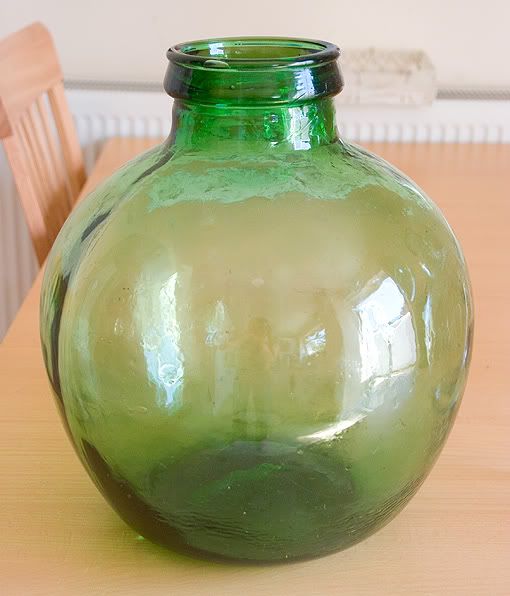 Isn't it gorgeous? At the same car boot sale I saw a clear glass one and didn't buy it. By the time I was driving out of the parking lot I was kicking myself for not buying it (when will I ever learn?!)
During the week I went to wash the green one and the water I used was too hot - it's cracked all along the base. You can't see it in the picture above but it is there and will leak water. Aargh!! Oh well, I plan to turn the green one into a lamp ... and I returned to the car boot sale a week later and bought the clear one for £2. I ADORE it.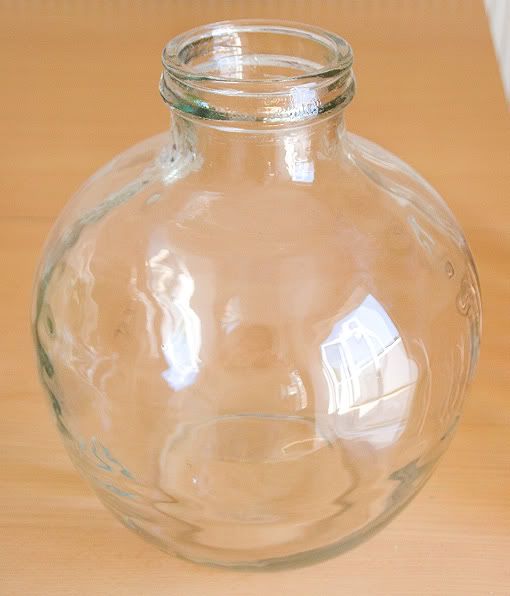 I have used it with branches in and now I plan to get some beach sand and pebbles and display them in it.
As a point of reference, here is how big the jars / vases are next to a regular can of fruit: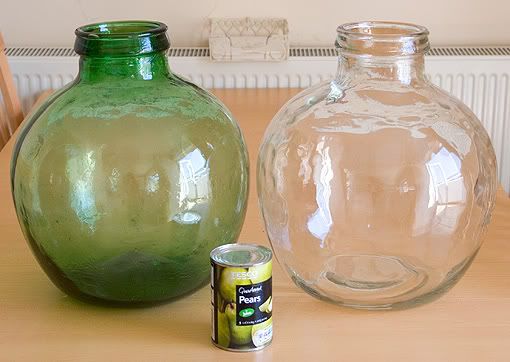 Other fabulous car boot sale finds include toys for the kids,
the frame in the hallway
, a fantastic handbag,
the framed pictures in my bedroom
, some beautiful wooden fruit that I am deciding what to do with, an adorable footed milk glass vase and some fabulous meat from a butcher who had a huge refrigerated truck there - 16 quarter pounder burgers for £5 ($8) and 2kg (about 4lb) of pork ribs for £5. Score! I think I'll wander on down there on Saturday again ...