I wanted to show off the little utility apron I made for
my cousin, Di
. She cuts hair and I thought it would be a fun apron for her to pop her scissors, comb and other bits in while she's cutting, although she might stick to her full apron which keeps bits of hair off her clothes. Anyhoo, she could use it for crafting, gardening or give it to her daughter. It was fun to make and I don't really care what she does with it.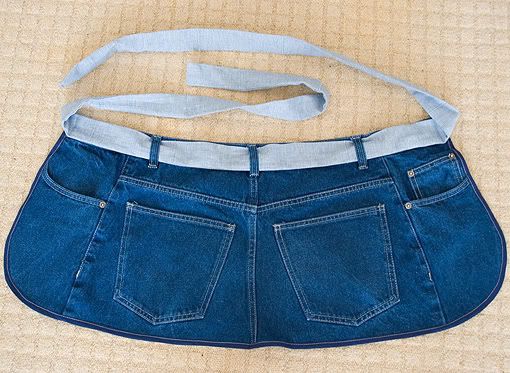 Step one, cut the butt, legs and front off a pair of jeans (thanks for the old jeans, Mom!)
Step two, sew bias binding all the way around the raw edge.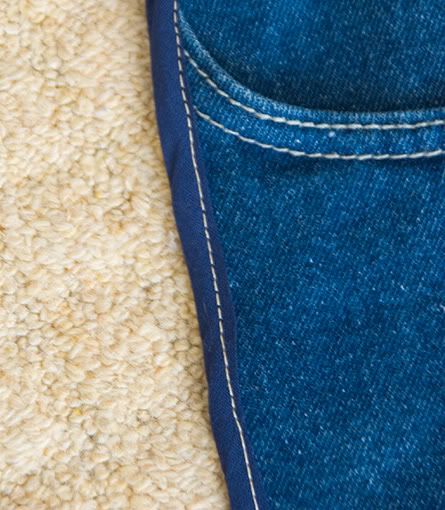 Step three, sew a sash from a piece of material. Thread it through the belt loops and stitch on either end. I would have had two extra belt loops, one on either end where I've stitched it, but had previously pinched one for a scrapbooking project. It still works, so that's okay.
TIP: If you do have a belt loop on either end, you won't even need to sew a sash - simply use a belt to hang the apron around your waist!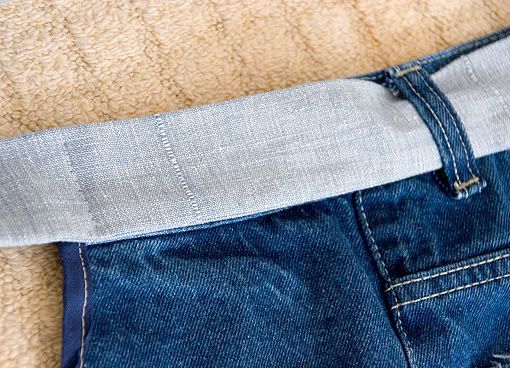 Voila, here is me modeling the apron - photos courtesy of Daniel.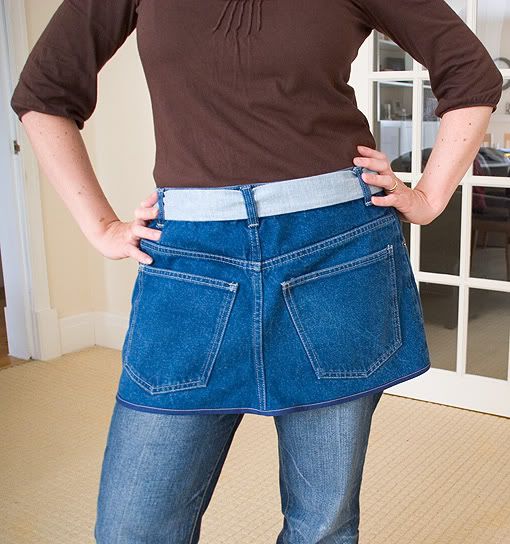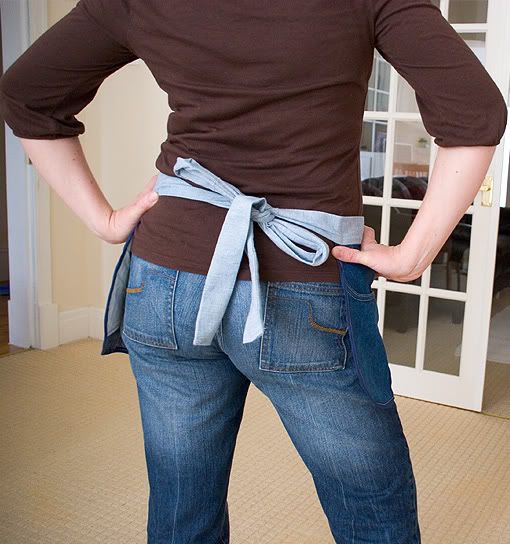 Pockets all round!