Click here for all of the posts in this series
Our bedroom
(8)

Above our bed are three Ribba frames from Ikea. In them are fabric monograms that I made (click here for details).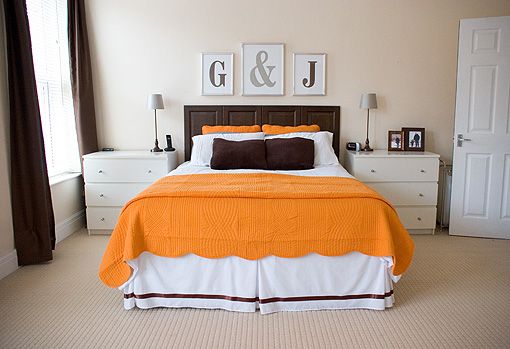 On my bedside table are two frames with pictures of my boys. They are quite dated and I need to get new pictures printed.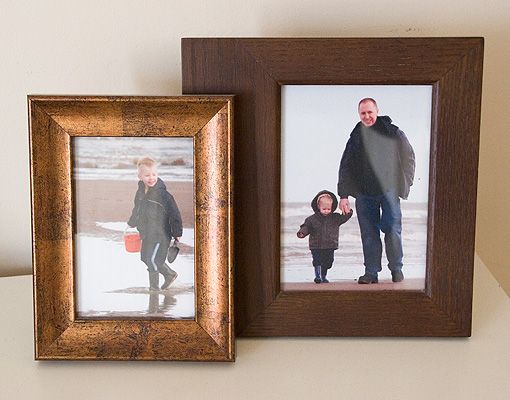 On the wall between the windows are two big metal frames that I got (with the prints in) for £1 each at a car boot sale. They are just perfect for the space!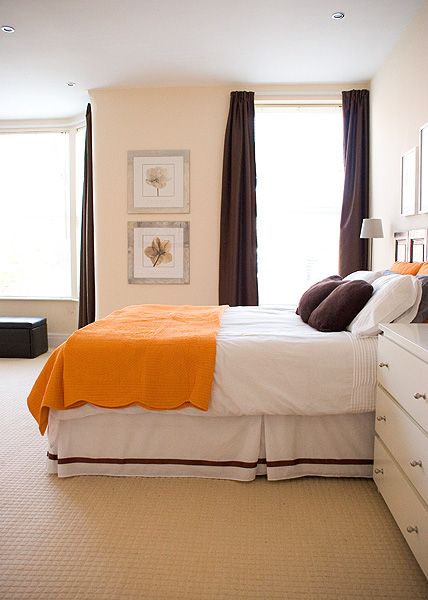 On the left hand wall is the collage I made using a cabinet door (click here for details).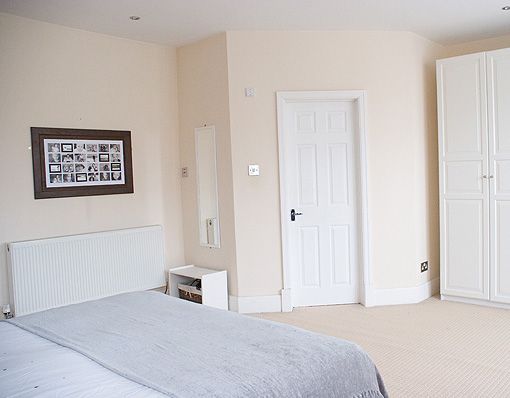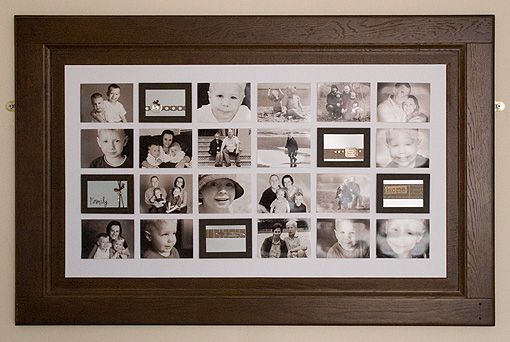 Ensuite
(1)

Above the basin is a black Ribba frame from Ikea and in it is my "tasteful nude" of Noah (click here for details).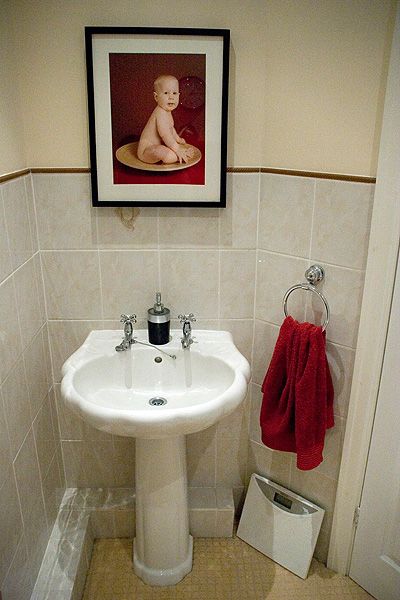 So that brings us to the end of this Picture Perfect series, showing
69 pieces of artwork / photos in my home
! I hope that I have been able to give you some ideas for artwork around your home and shown that it can be done on a budget. Thanks for reading!