This sauce is sooo delicious poured over ice cream. I tried freezing it and it doesn't set solid in the freezer but I guess it would still keep for a couple of months. Or you could just eat it all in one go and then wonder why your jeans don't fit anymore.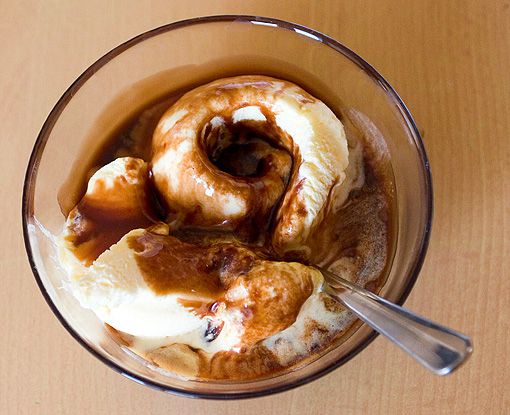 Chocolate Fudge Sauce
225g butter
30g cocoa
600g sugar (I know, right?!)
1 can evaporated milk
2 tsp cornflour
1 tsp vanilla extract or flavouring
Mix all ingredients except vanilla extract together in a saucepan over medium heat until melted together. Bring to the boil and simmer for a couple of minutes. Remove from heat and mix in the vanilla extract.