The kids have been on school holiday for two weeks (they're back on Wednesday) and we've been pretty busy. We went away for Easter weekend as a family, just for a change of scenery. We drove up to Bradford (about an hour and a half away):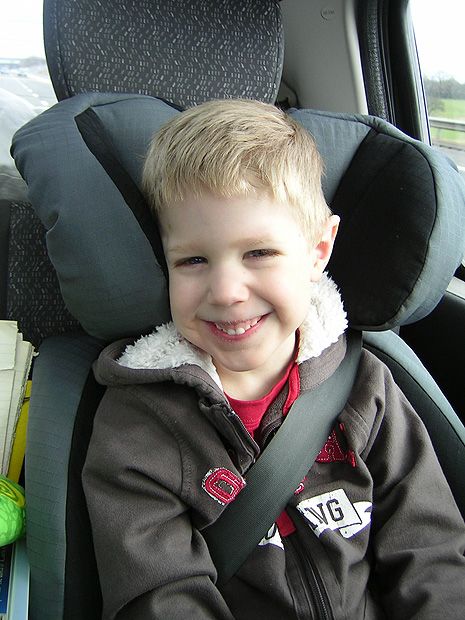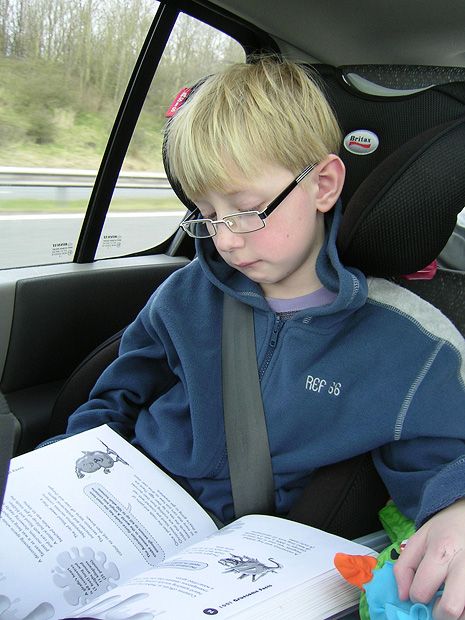 We spent some time at the
National Media Museum
but it wasn't as good as we had expected. After the museum we grabbed some lunch from McDonalds and then headed to
a wonderful B&B called Birkby Hall
. This is the view out back: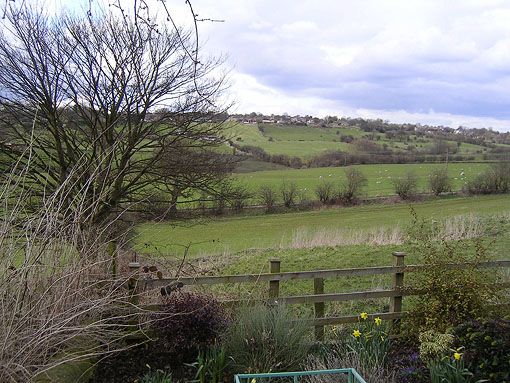 After we checked in the boys went upstairs to the lounge / breakfast area to play Monopoly and watch TV while we read and dozed in the enormous super-king sized bed: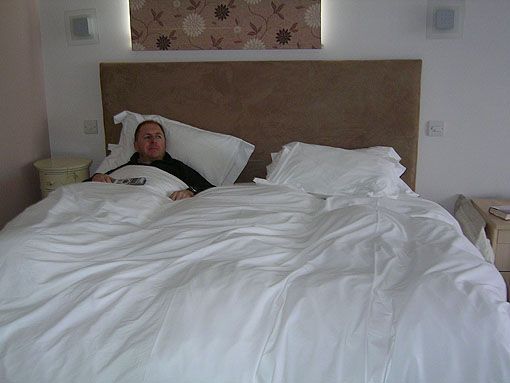 Later the owner of the B&B came to call us for egg collecting. They have 11 hens and get 10 eggs every day. The boys had fun collecting them from the coop: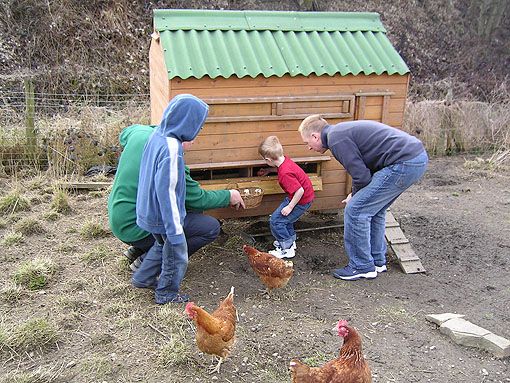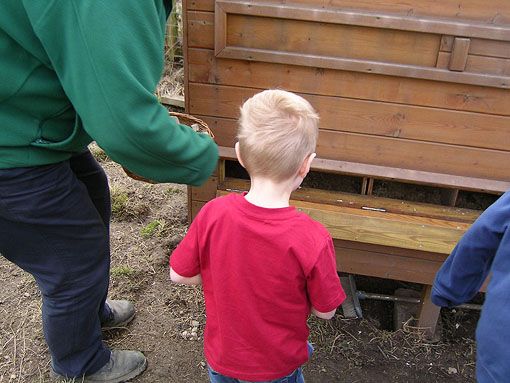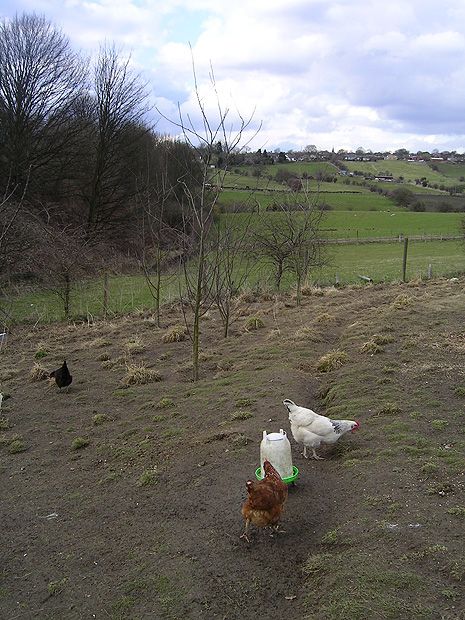 Later we went to dinner at The Old Mill and the food was amazing (well, mine was anyway!) I had the most heavenly goat's cheese and red onion tart and a chunky salad and I'm still swooning over memories of that tart! The boys were super well behaved and the meal was so pleasant except for Noah's asthma attack - he hasn't had one in absolutely ages, probably over a year so it was a bit of a shock. Luckily it was just before we left so we could head back to the B&B and administer his inhaler.
The next morning the boys hunted for Easter eggs in our room and bathroom and then we went upstairs where we were treated to a full Yorkshire breakfast, mmm, delicious. Noah was so funny - when I pointed out that the eggs we were eating were the eggs they had collected the day before Noah said, "That the Easter bunny brought." Upon quizzing him it turned out that he thought the Easter bunny had left the eggs in the chicken coop - and he wouldn't be told otherwise!
After that we stopped at
Manchester Museum
on the way home as Daniel is always asking to go there again - except, it turned out, he realised after our visit that it was actually the
Manchester Museum of Science and Industry
that he'd been wanting to revisit! Oh well, we had a nice time wandering around anyway.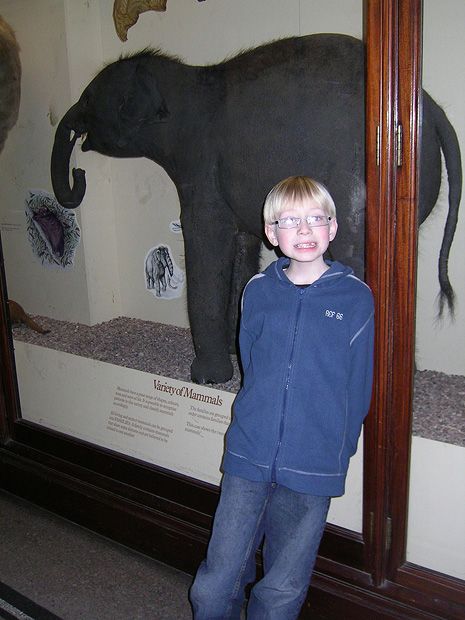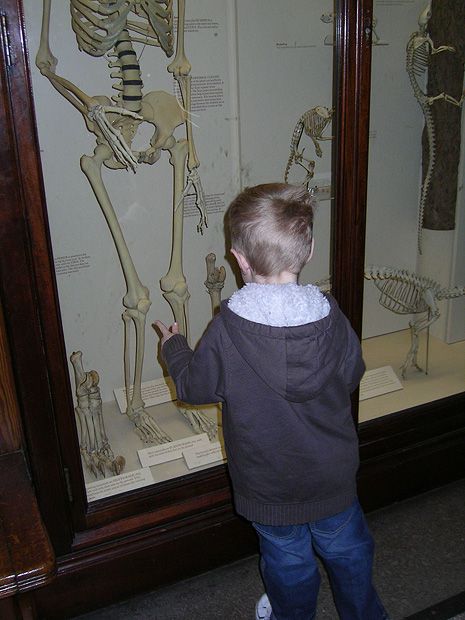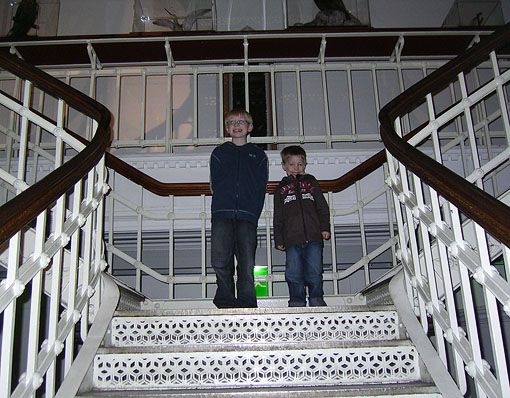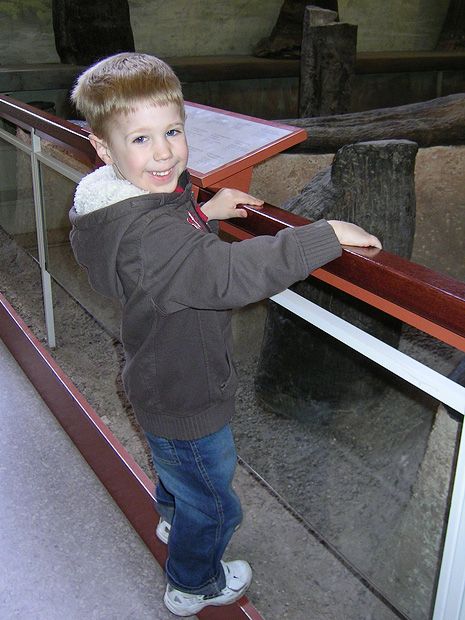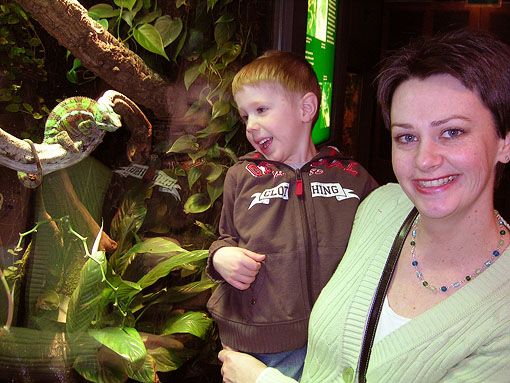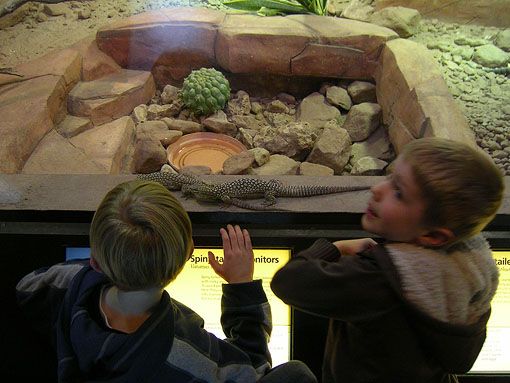 Of course Noah didn't want to co-operate for this photo: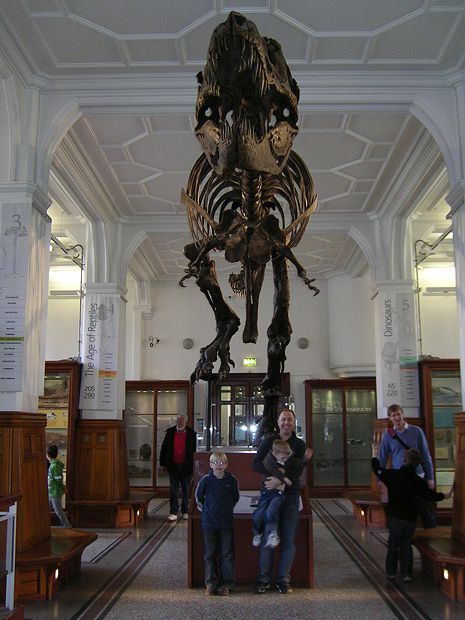 Last time we were there as a family he was much more compliant - check it out!!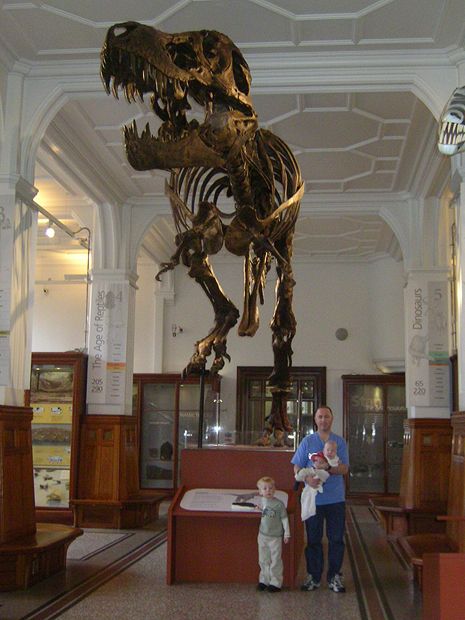 This week we've had
my cousin Di
and her family visiting us and as usual I forgot to take ay photos!! I always regret not doing so but we were having too much fun to remember photos. Hopefully I'll remember next time!