I had semi-organised the cupboard under my kitchen sink a while ago but it had slowly become more and more messy. The fact that it didn't stay organised told me that the system wasn't right - it shouldn't be hard to stay organised if the system makes sense and meets your needs correctly. So, I needed a new system. Because here is what it looked like:
BEFORE: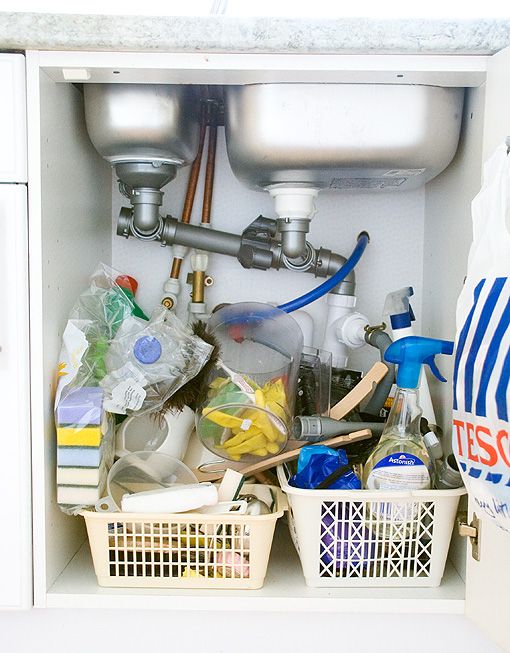 I went down into the cellar to see what I could find to use and came up with a tension rod and other odds and ends.
AFTER:
I used the tension rod to hang spray bottles off - I use glass cleaner spray to clean everything so there is a full and almost empty bottle of that as well as some stainless-steel cleaner spray, a spray bottle of water and some bathroom cleaner spray which usually lives in the bathroom - I'll have to move it! Beneath that on the right you can see an old Brita water jug that contains a feather duster, rubber gloves, old toothbrush and sponge scourer - I take that upstairs with me when I'm cleaning, adding some cloths and glass cleaning spray.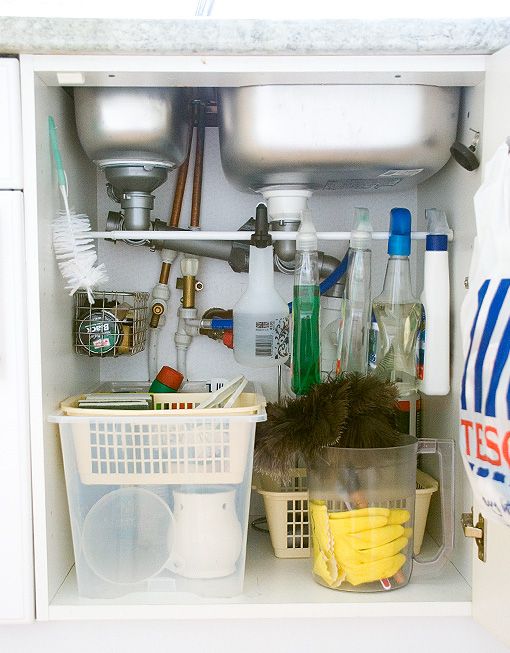 Behind the jug is a plastic basket containing the vacuum cleaner attachments. You can also see the sink plug hanging on a nail on the right - we don't hand wash dishes so we seldom use the plug but it's now easy to find if we need it.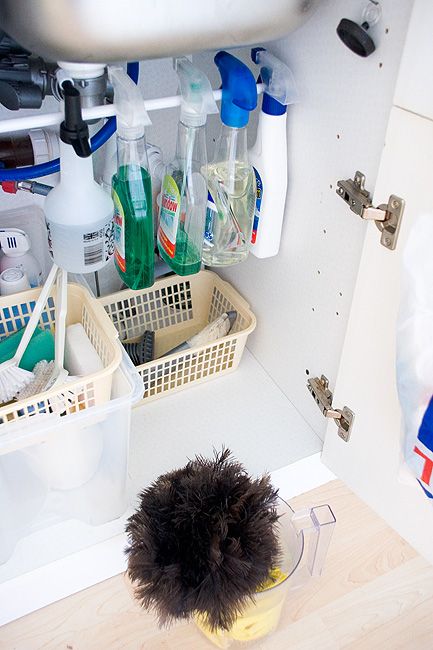 To the left I hung a wire basket from some nails - it contains shoe polish and brushes and can easy be pulled out when we need it, then hung back on the nails when we're done. I've also hung some bottle brushes from nails. Below that is a plastic tub with a basket nesting on top containing sponges and scrubbing brushes: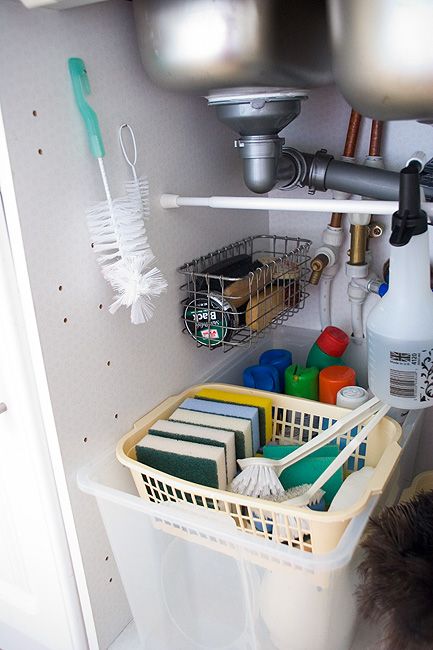 Below the basket are things like my wax tart burner and tarts, a plastic funnel and other odds and at the back are bleach bottles, insect spray, sterliser, polish, sticky-stuff-remover, and carpet cleaner: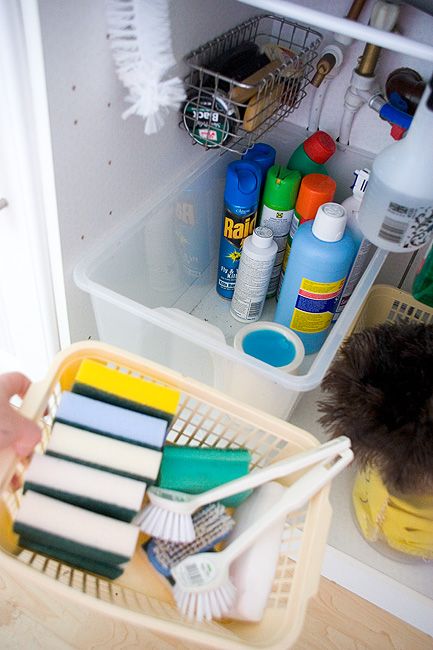 I've hung a plastic bag in the door using little nails - it contains extra plastic bags that we use to line the bins (trash cans) upstairs, etc: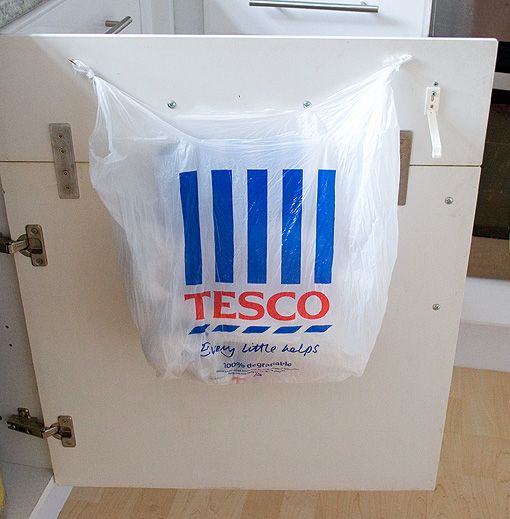 I love it, and it's so much more functional!