It is 9am and I just got back from the walk to school. Oh, did I say walk? My mistake, I meant swim. When the NZ weatherman says "showers" he doesn't mean what the UK weatherman means by "showers". In the UK showers means some light rain on and off through the day. In NZ it apparently means deluge, turning the driveways to streams to wade through and the air to water!
It was kind of fun but I made the boys run almost the whole way to school because I didn't want them sitting in wet clothes all day. They had raincoats and Noah used our only umbrella but we all got soaked anyway. My
walk
swim home was more leisurely because there is literally a saturation point where you just can't get any wetter so why rush? It's not like it's cold out, just
wet
.
I came home to an empty, quiet house and had to change everything, even my underwear (you're welcome!) because of how sodden I was.
This leads to a number of questions:
Why did I bother having a shower this morning?
Why did I do my hair and makeup?
Why did I ship my waterproof mascara instead of bringing it in our suitcases?
Why did we walk instead of taking the car?
Okay, the last question is one I
can
answer: Grant left before us to go and do his swim test. He has to complete all of his physical testing again before starting at the college and yesterday he passed his fitness / running / grip testing. After today's test he can relax a little and enjoy his time off before college on 8 August. And hopefully be around with the car for rainy days so we don't have to swim to school again :)
But you didn't come here for a weather report, so here are the promised Sunset Beach photos.
The drive, as I said, was about 35 minutes and we passed literally, no lie, about 4 cars on the way there. It was much longed-for bliss to be driving on empty roads with no other people around! When we got there, parked and stepped up on the dune to view the beach I gasped.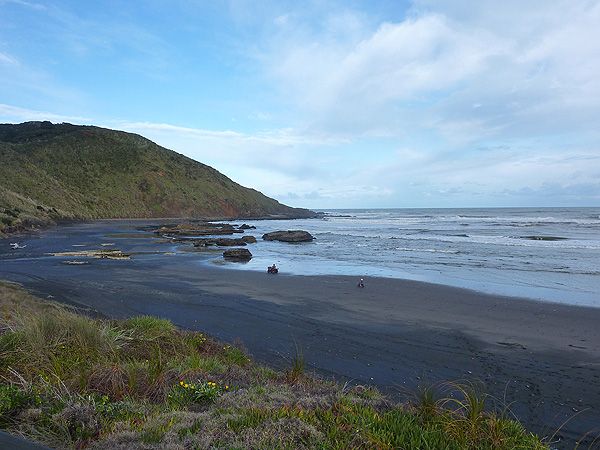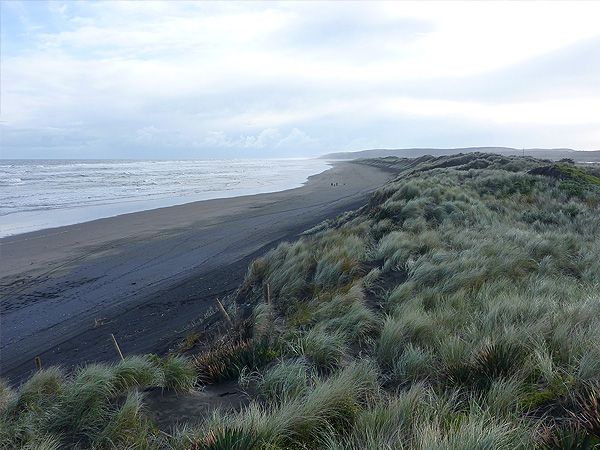 The beach stretches out with glistening black sand. You'd think it's dirty or would leave muck on your hands but it's clean, fine sand caused by the iron content from the ancient volcanoes in the area. It sparkles lightly in the sun, like Edward Cullen.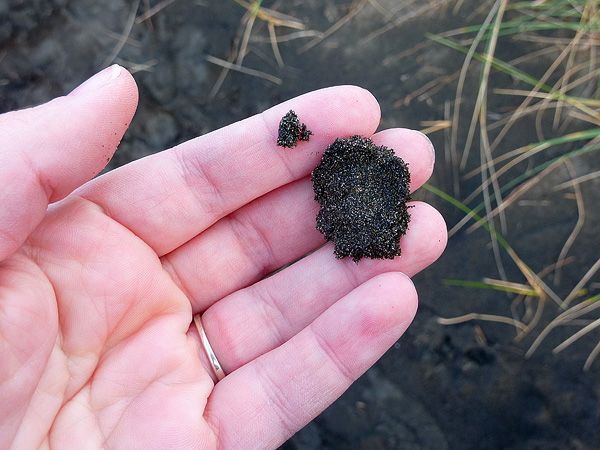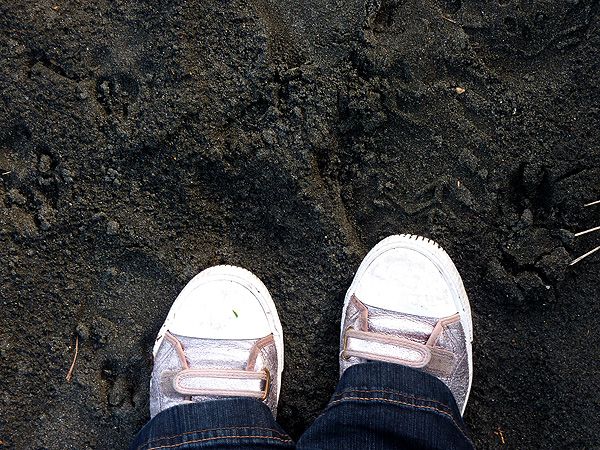 (Why yes, I do wear sparkly, velcro-strapped trainers, because apparently I am 6.)
There were some people playing on their quadbike and mini motorbike on the beach and a few walkers, but otherwise the beach was empty.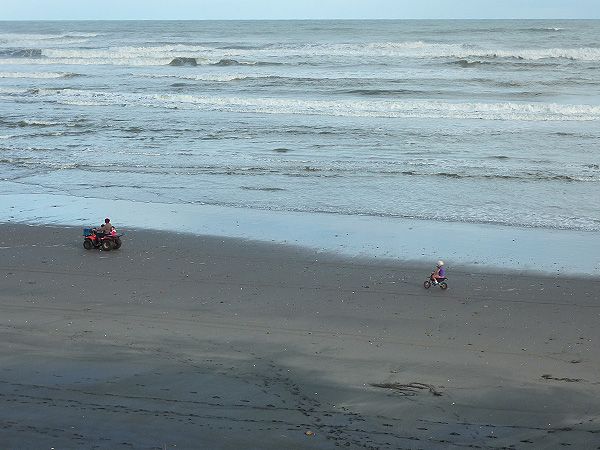 The funny thing is that Daniel was in a bit of a mood and had wanted to stay in the car. We made him come with us and he ended up having the best time ever. He just hadn't even imagined what a proper beach could be like - climbing on the rocks, playing in the water, drawing on the sand and messing about in the little stream that led onto the beach.
Noah also had a blast!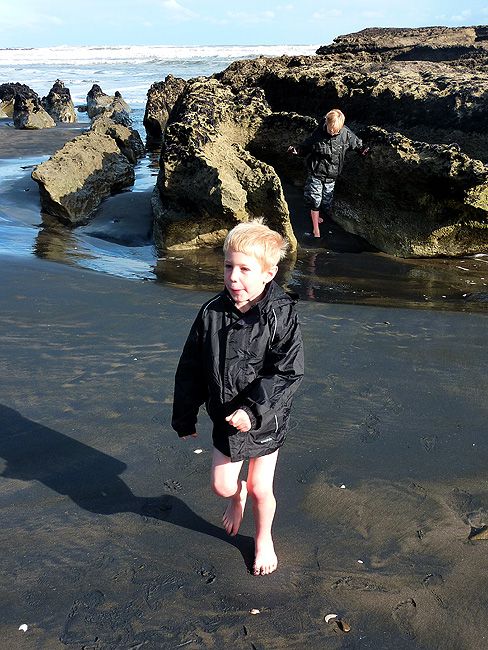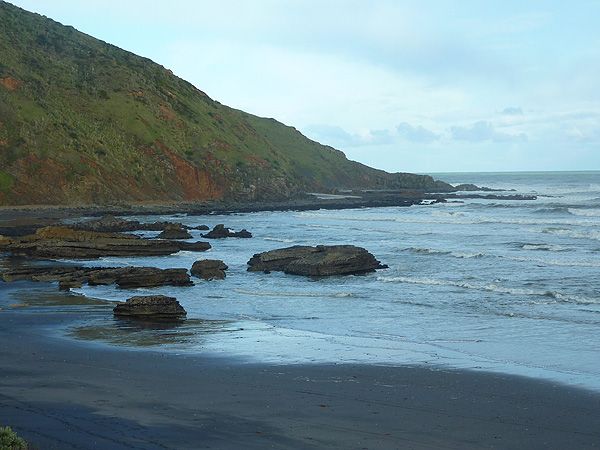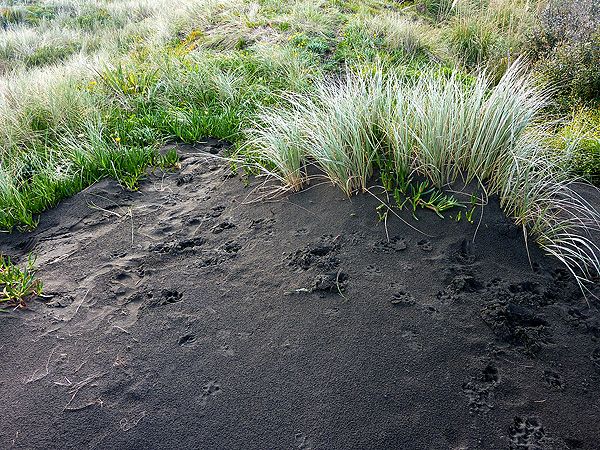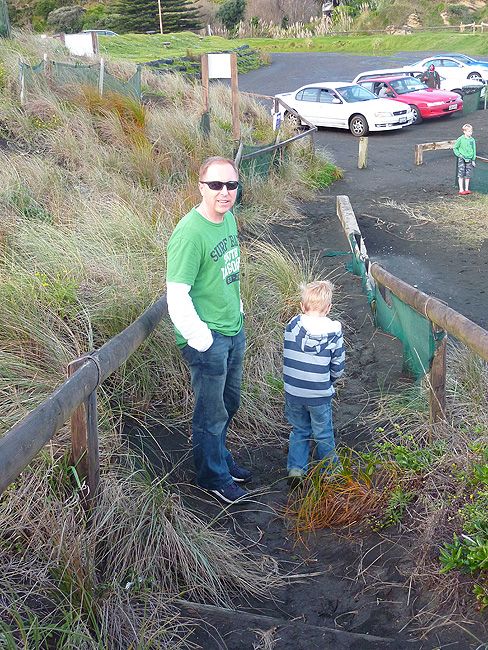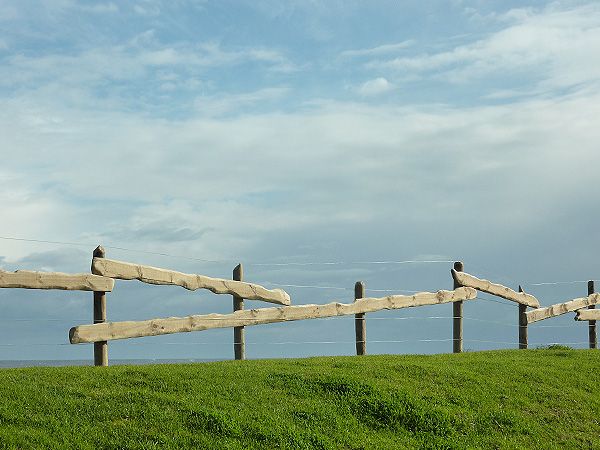 It's our nearest surf beach and Grant is quite keen to get back into surfing. The waves weren't right for surfing when we went though - but at least there were waves! I've missed proper waves. I also miss my SLR cameras!!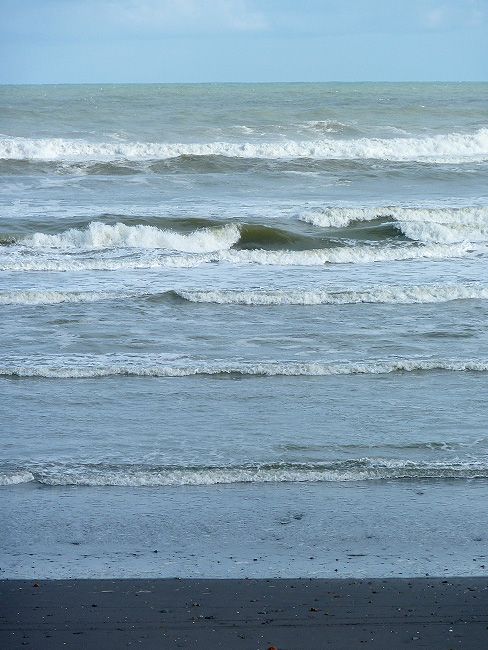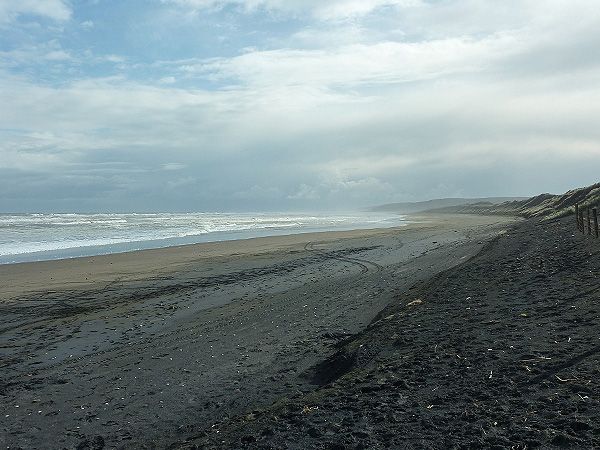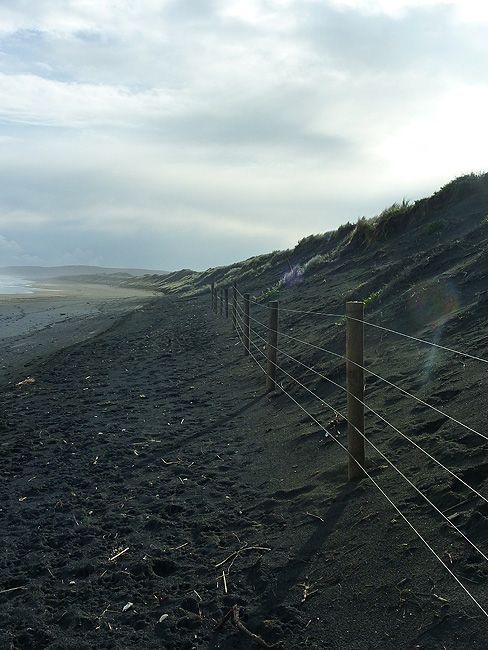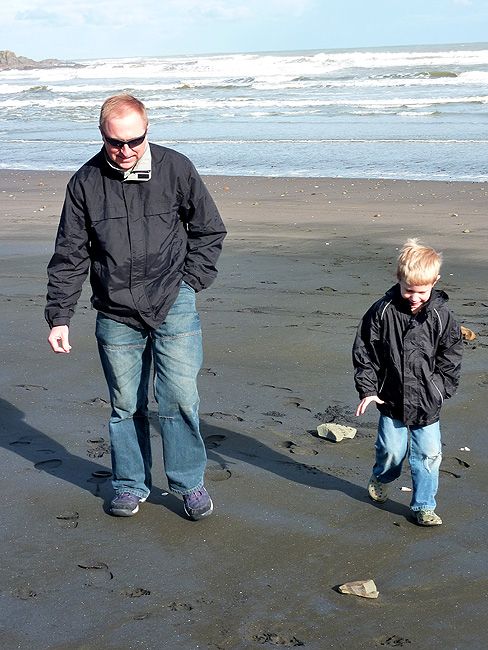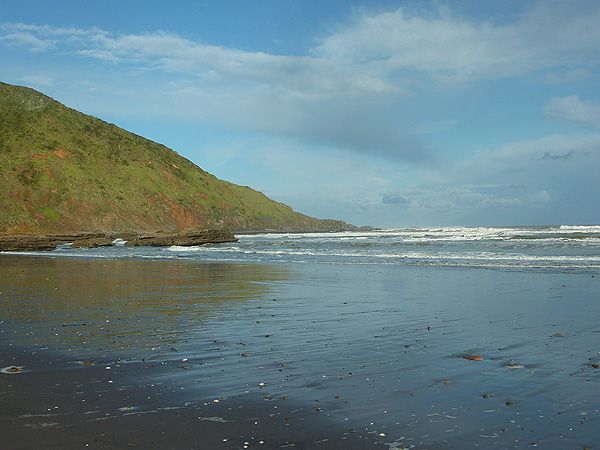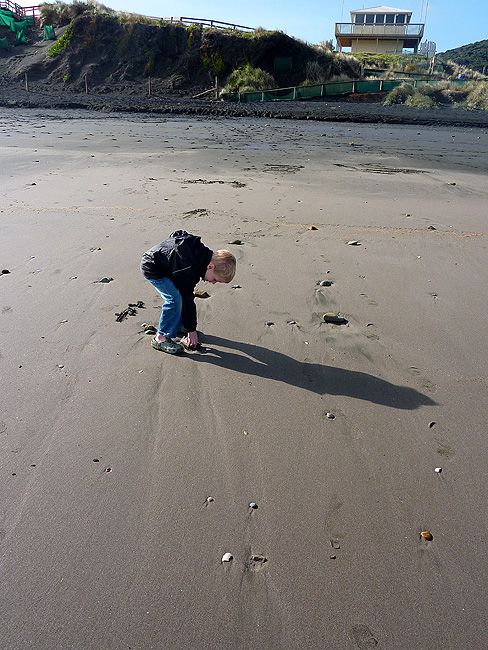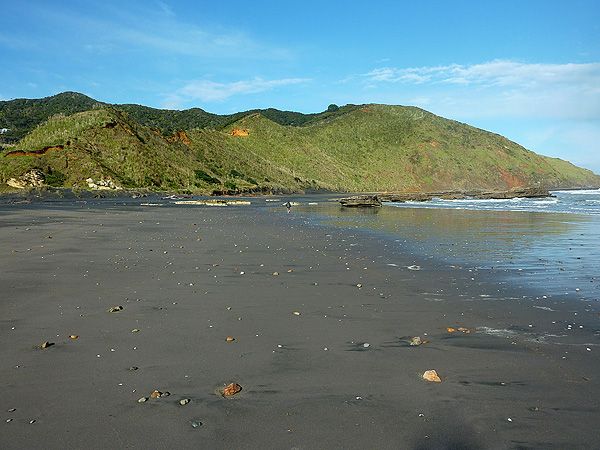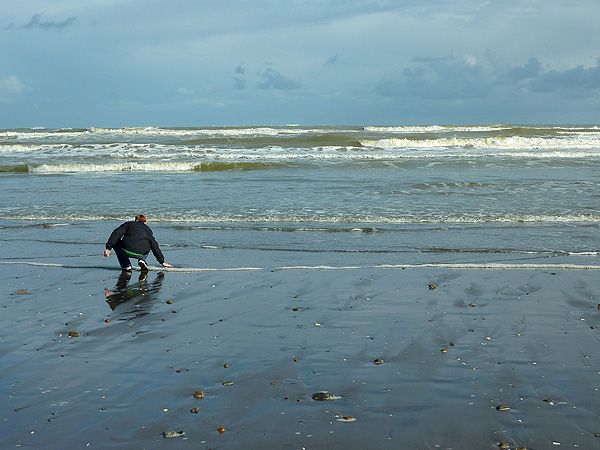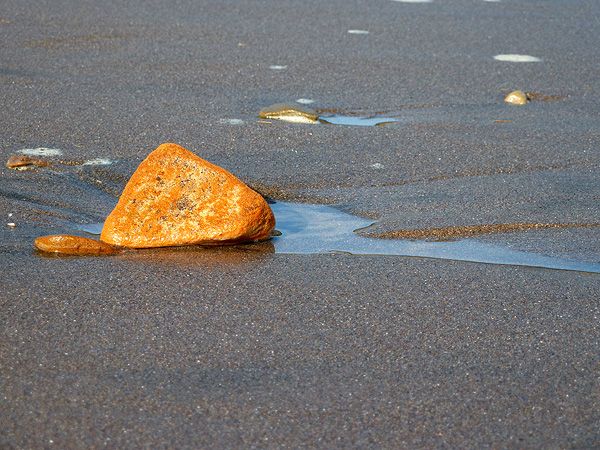 Being on this beach I was overcome by a rush of pure heart-swelling, can't-catch-my-breath, tears-in-my-eyes JOY and gratitude that we get to be here. Completely overwhelming.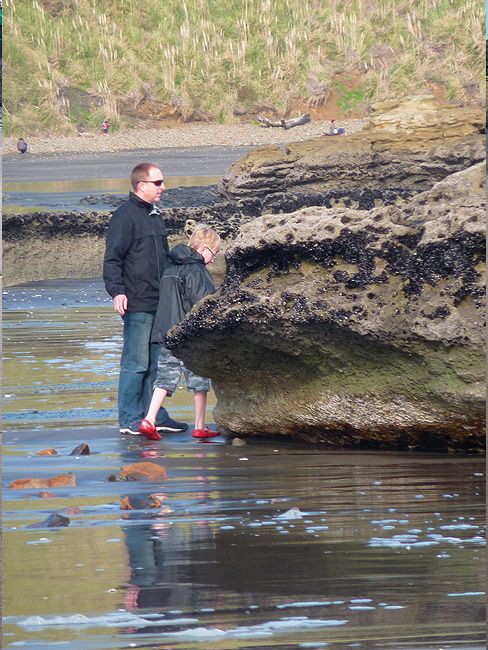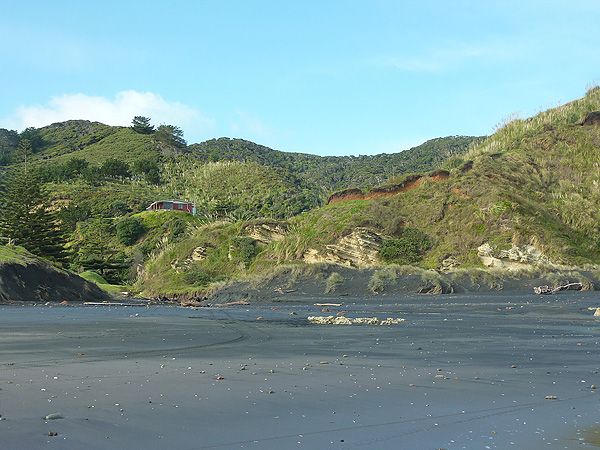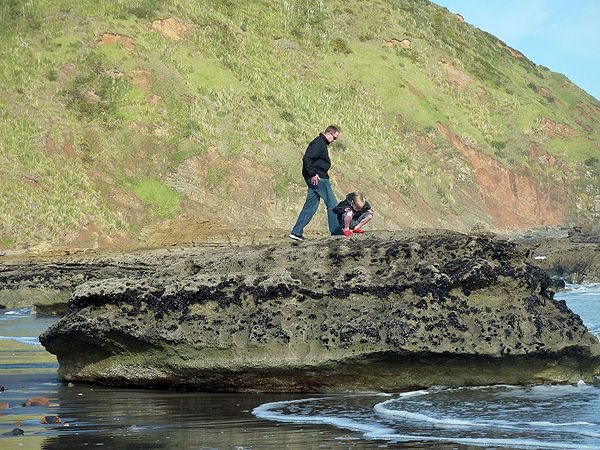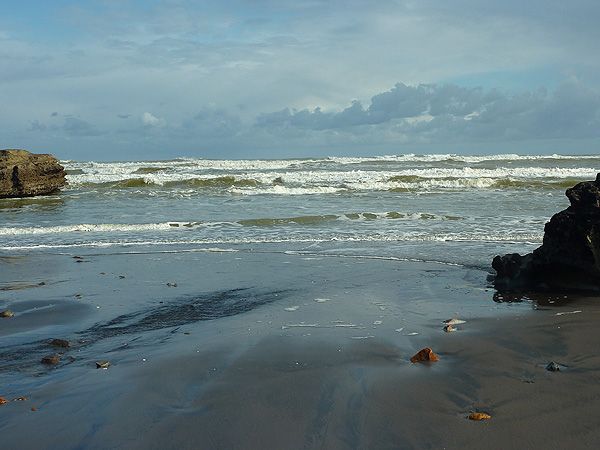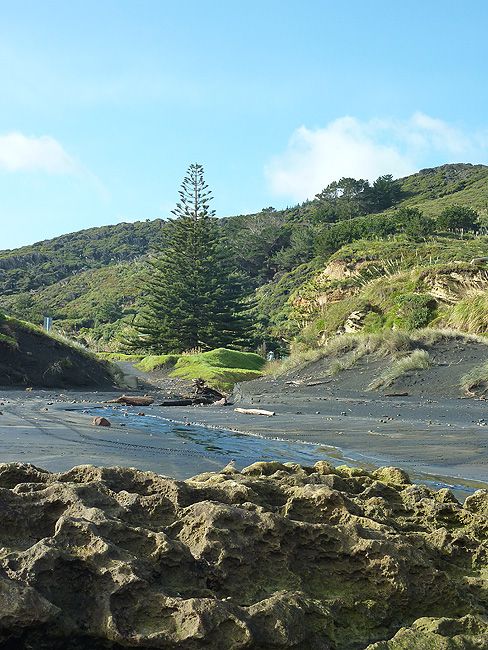 Every minute of stress, every penny it's cost us, every sacrifice we've made has been worth it already. This beautiful country is everything we want for our family and it's a privilege to be here. I only wish we could have brought friends and family with us.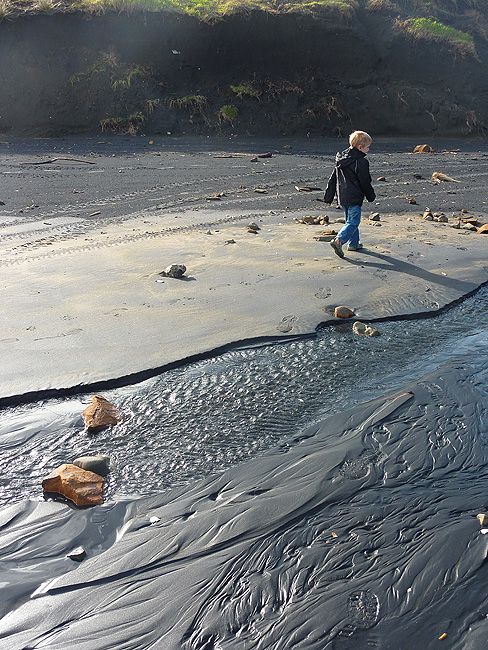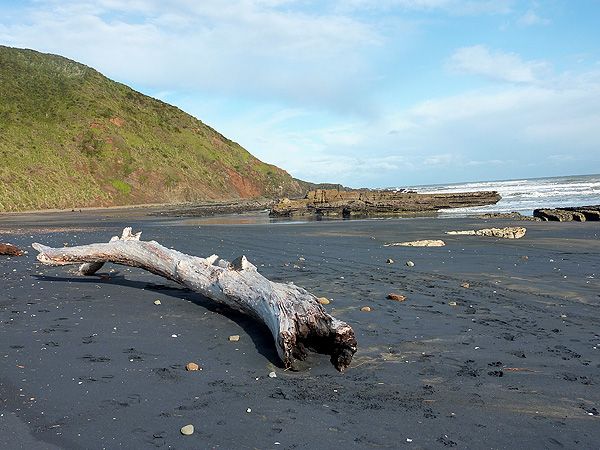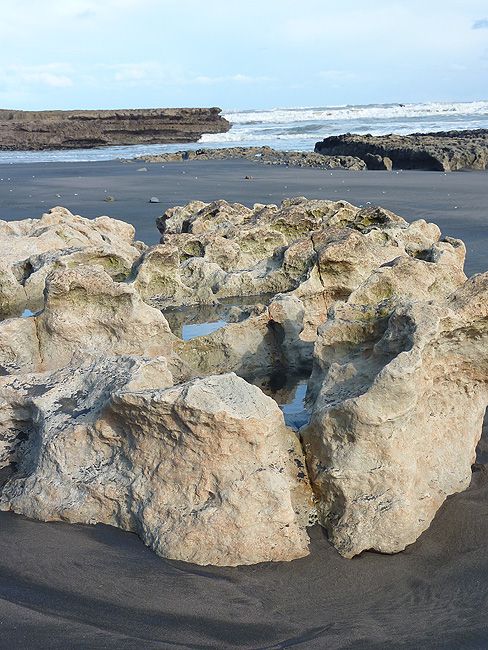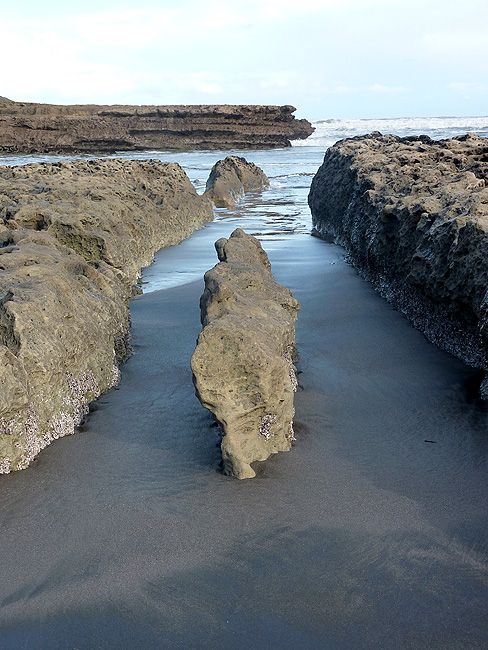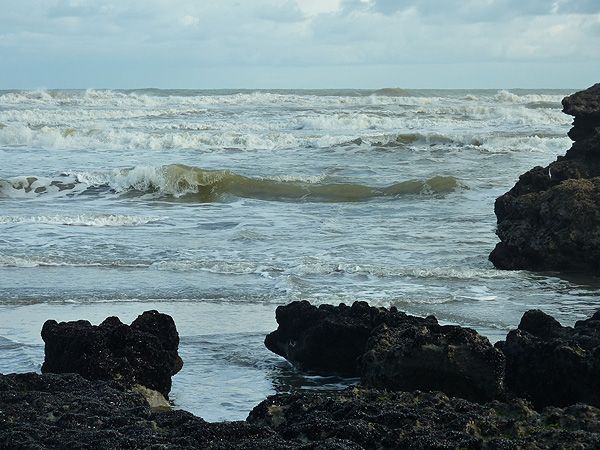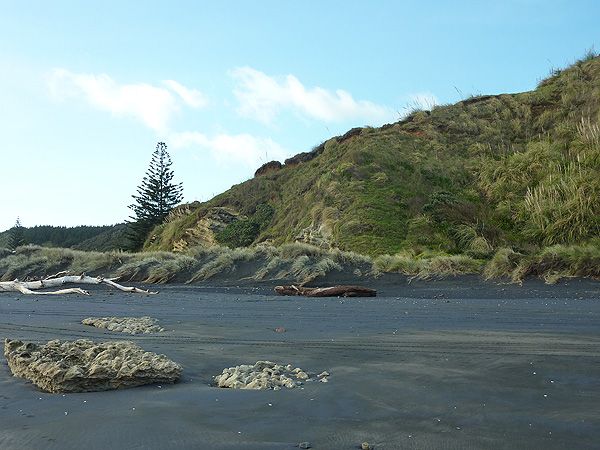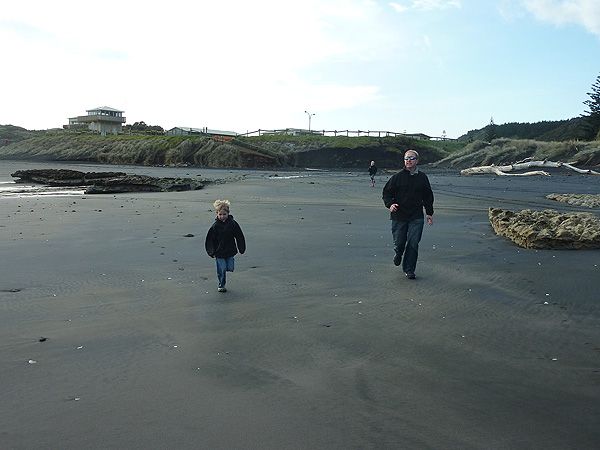 These are thousands of teeny-tiny shellfish, they look like little black mussels: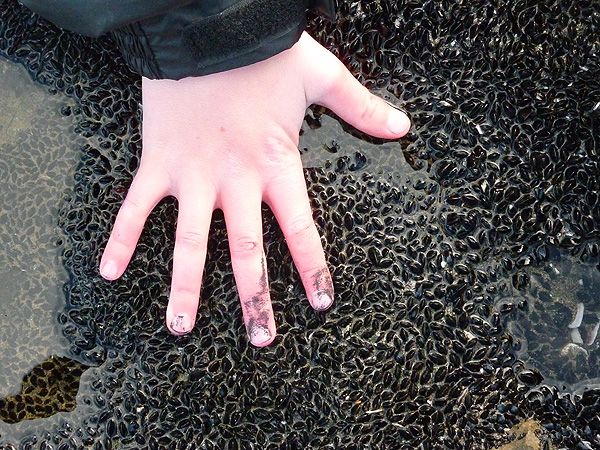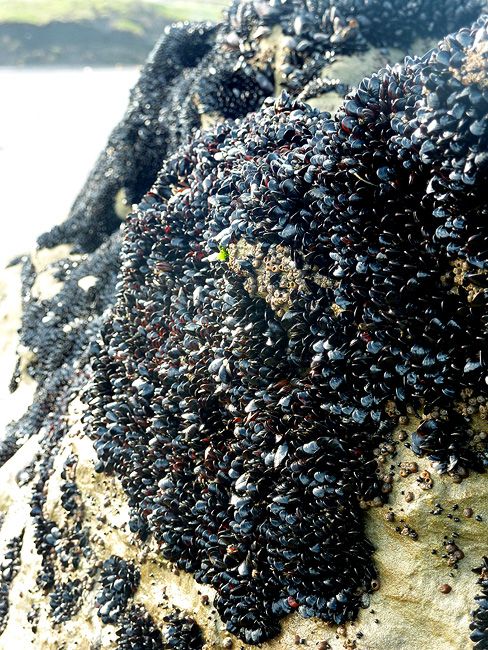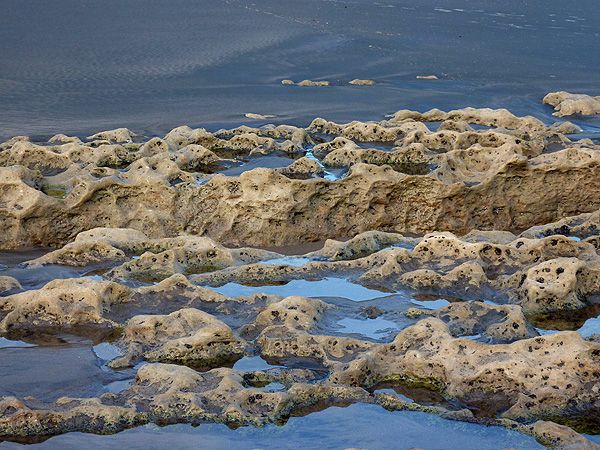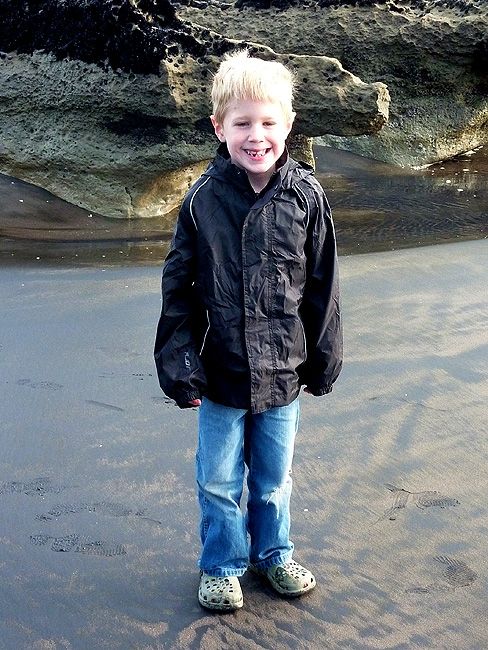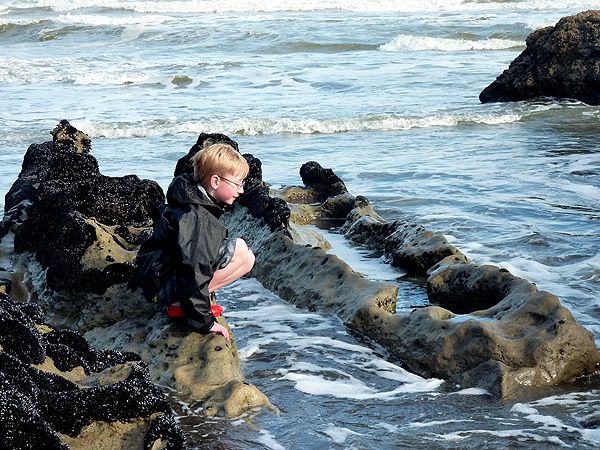 We have to keep reminding ourselves this is
winter
!!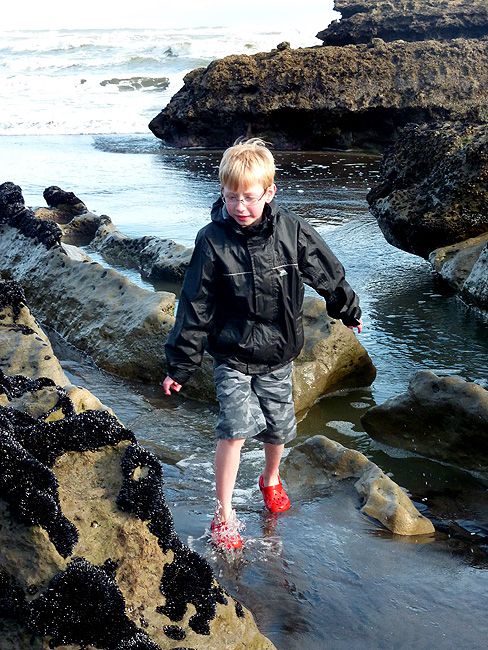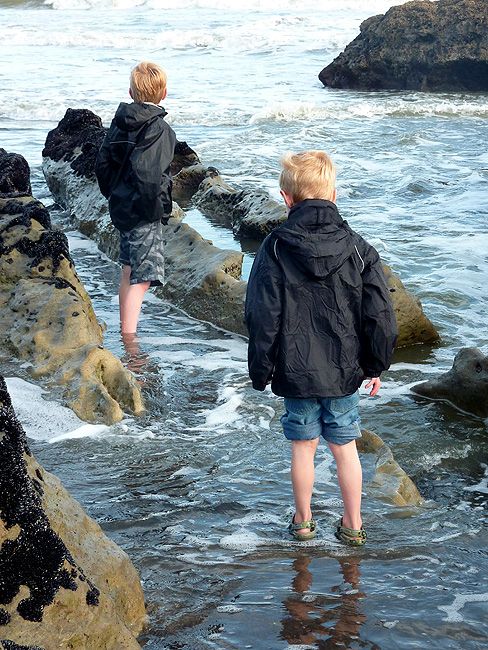 Happy, happy, happy!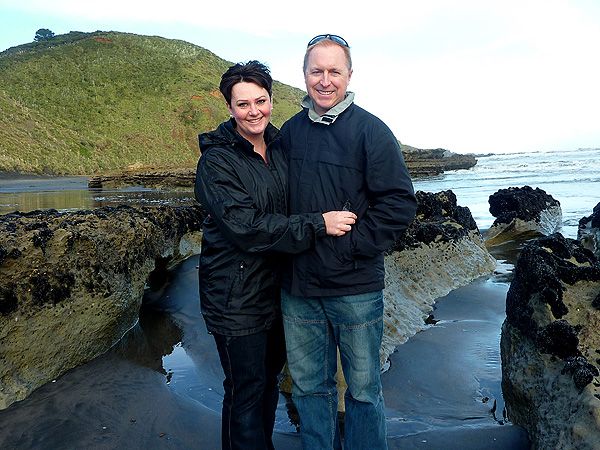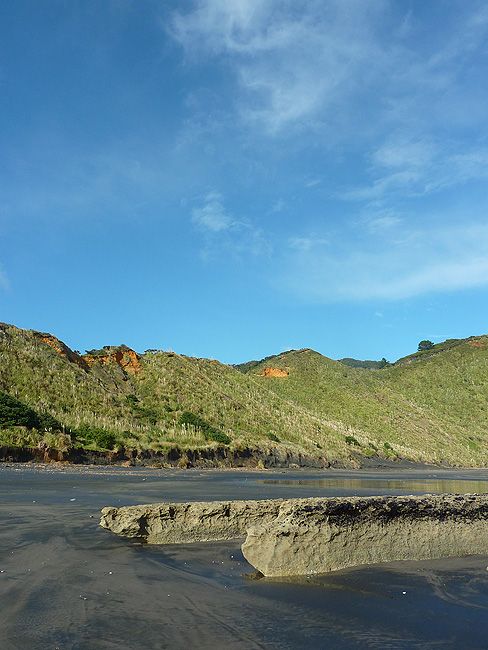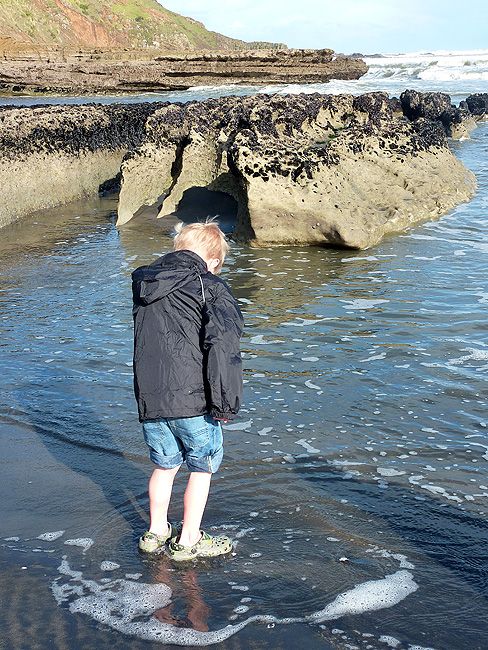 At one point Daniel ran up to me, hugged me fiercely and emotionally and fervently said, "
Thank you!
" They get it now, why we put them through what we did. They see the worth.