I have this little crate that used to
sit on the kitchen windowsill
. It now resides on a little white cabinet (that also used to be in the kitchen,
with the bread machine on it
), in my ensuite bathroom.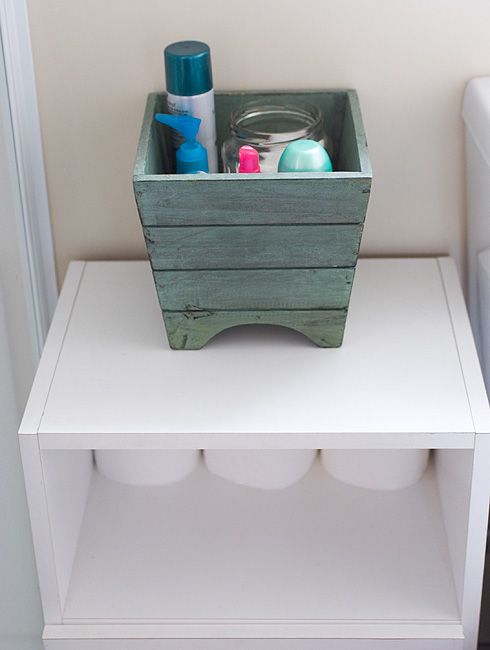 I was tired of the green and wanted a new look so I painted it with navy and white stripes.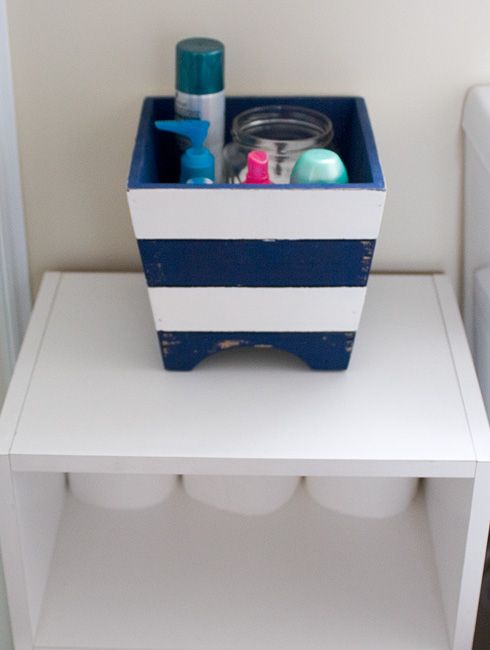 I like it so much better now! It looks so cute with the red towels that I usually have in there. We also have navy, brown and turqouise / teal towels which would all go with it.
I used masking tape on it so I could swipe on the last coat of white paint and when I pulled the tape off it pulled some of the navy paint off as well as the green paint underneath, exposing the wood. I love it!
In case you're wondering, the crate holds my daily essentials - cottonwool pads in a glass jar, roll-on deo, Clinique clarifying lotion (in the pink top spray bottle), moisturiser (you can barely see the pump bottle front left), hair gel (in the blue top pump bottle) and hairspray.