After all these years of posting about decorating and crafting and baking and emigrating, who knew that a parenting dilemma was the key to my readers' hearts. Thank you so much for all of the comments and emails, especially from lurkers, and please bear with me as it will take me a while to reply to them all.
Now, back to regular crafting stuff, which leaves me feeling a little less raw and tender! Here's something I made this week.
I used a frame that I already had and quickly put together this little piece of artwork.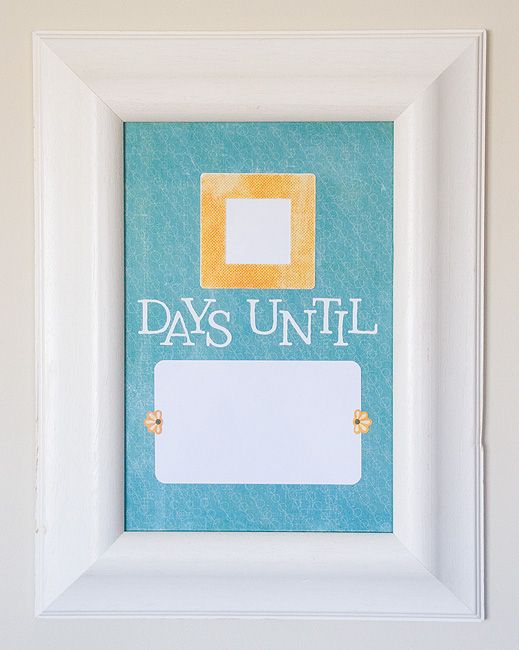 What is it? A countdown calendar - can you tell I'm in love with dry-wipe markers lately?
(This was taken a couple of days ago, it's actually 94 days now.)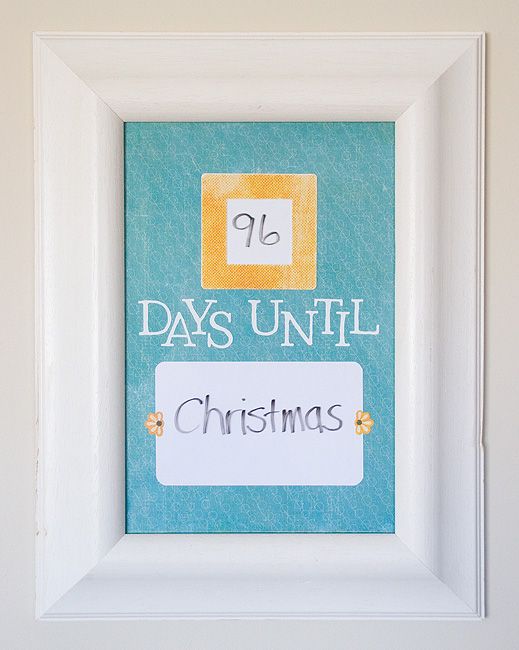 (This too - my birthday is 15 October.)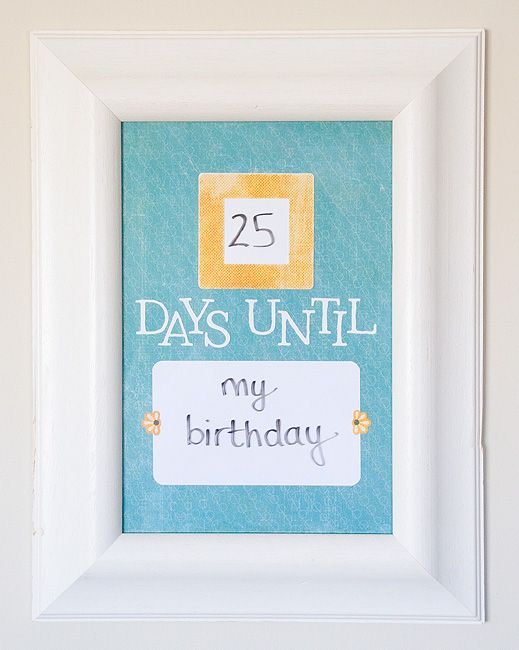 But best of all, and the reason I made it? Here's how it looks today: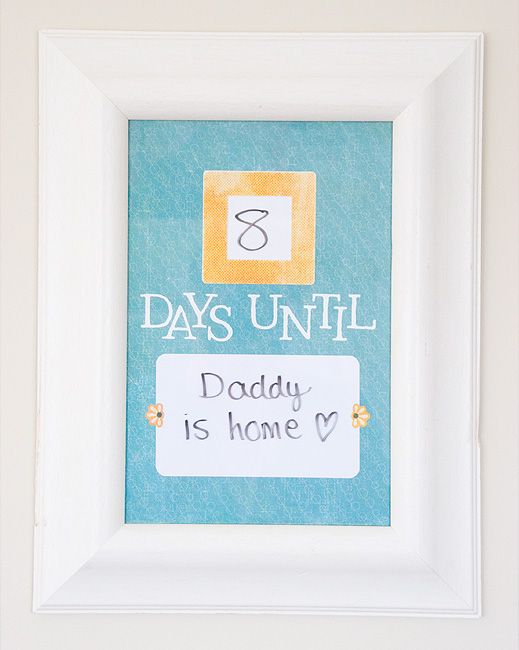 (Just for the weekend, but we'll take whatever we can get!)
It hangs with clean-release strips on the wall between the hallway and the kitchen.