I'm back from my blogging break. I've had some hard days but feel a lot better right now and am excited to tackle some projects. We've been so busy with the school holidays and my birthday, but today we just stayed home for some down time.
Here's one of the things I've been working on lately.
I wanted to get a big pinboard for Daniel's room and my lovely friend R very kindly gave me this piece of softboard which was just perfect (thank you, R!):
Although it was painted white on one side ...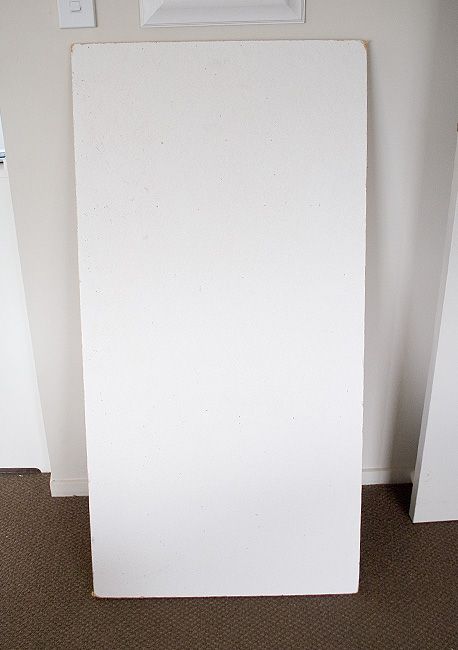 ... it wasn't pretty enough to hang just like that and I needed to cover it with fabric.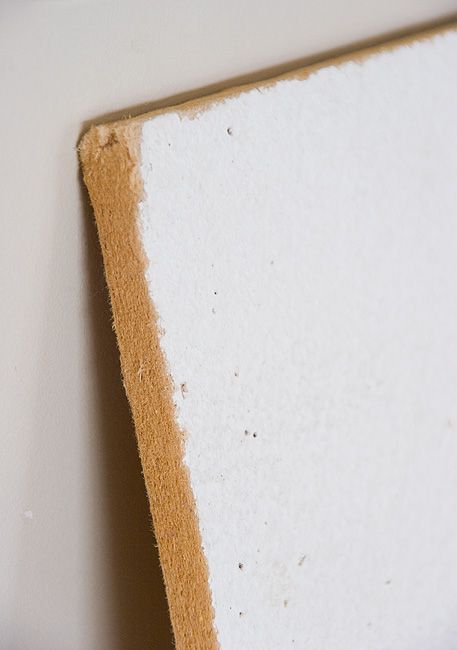 I scratched through my stash and found two pieces of black and a piece of white polycotton that would do the trick. I simply stretched the fabric over the board and stapled it at the back: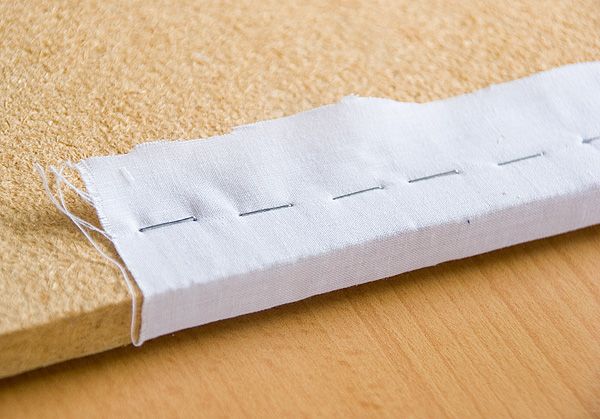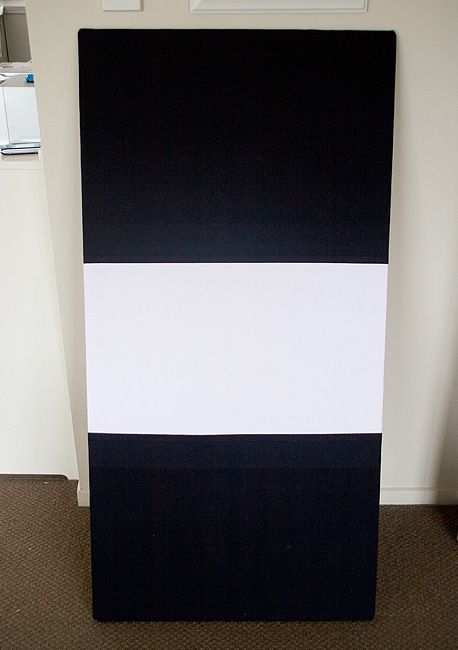 I thought about how to hang it and eventually decided on some clean-release velcro strips that I had already. Because the softboard is porous the strips wouldn't stick without a little help - I hammered in some heavy-duty staples. They were originally too long and would have poked out the other side but I snipped them a little shorter with wire cutters.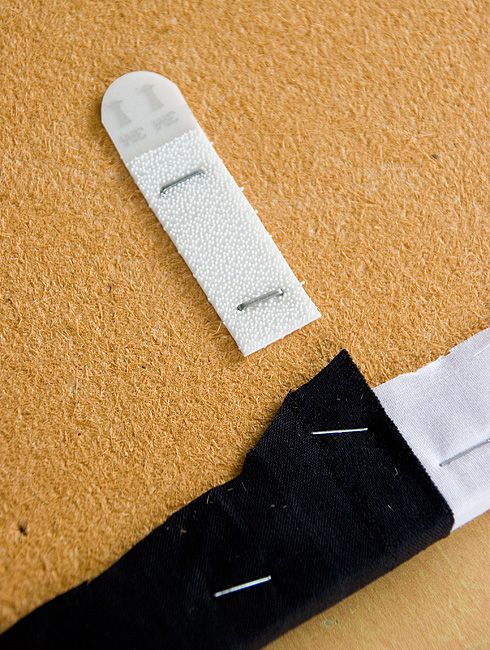 Here are the corresponding strips on the wall above Daniel's bed: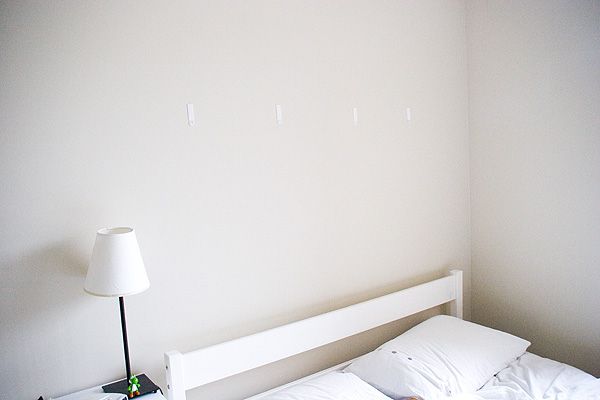 And here is the finished product - a place for him to personalise his room and display little goodies that are important to him.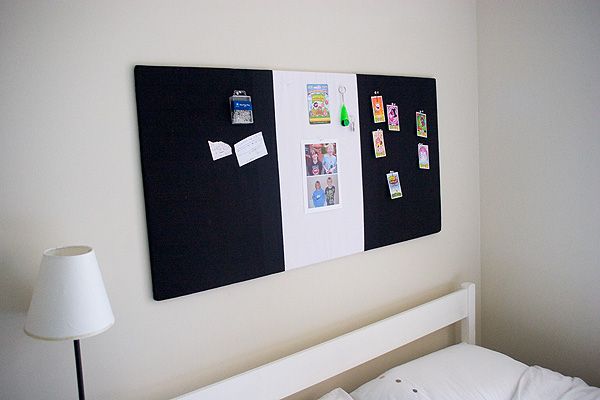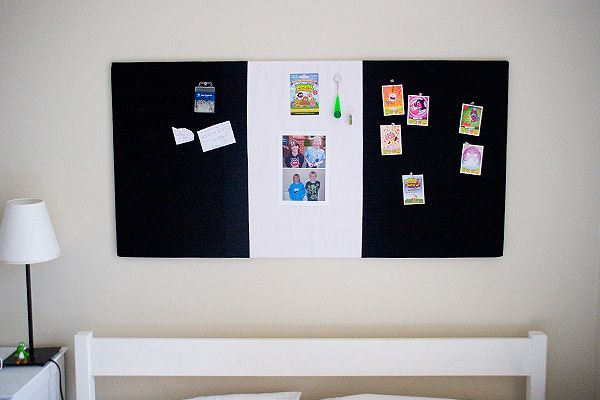 Check back tomorrow for the reveal of a project that is a collaboration between Daniel and me - I'm super excited about it and love how it turned out!