We took the kids body-boarding for the first time on Saturday, at Karioitahi beach. It took a little time for them to get confident enough to try it but once they did they loved it! Daniel especially was so good at it. Noah lost his nerve after getting dumped by a wave - even though it was really shallow he mashed into the sand with water rushing over him for a couple of seconds and it intimidated him. The surf was actually pretty strong - we'll try again on a calmer day.
Sorry for the 40 pictures - I narrowed it down from 119. (And now I'm craving a big zoom lens!)
Think of the finest, softest sand you can find. That's what the sand is like - but it's pitch black.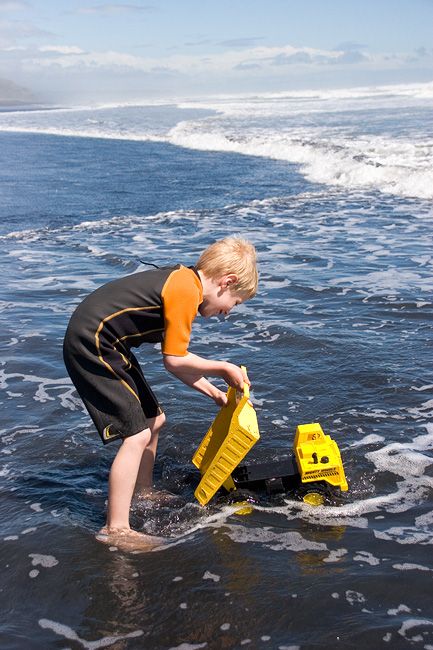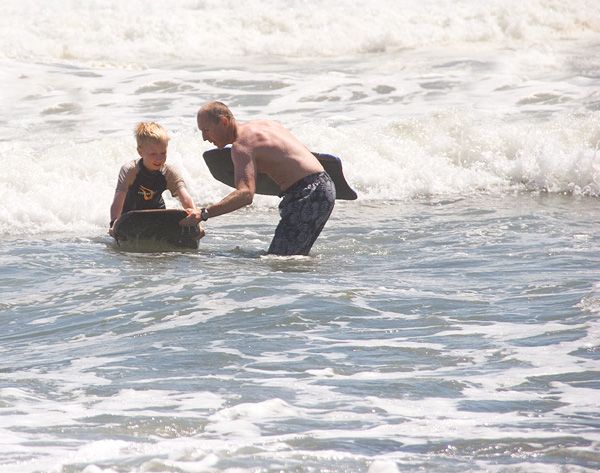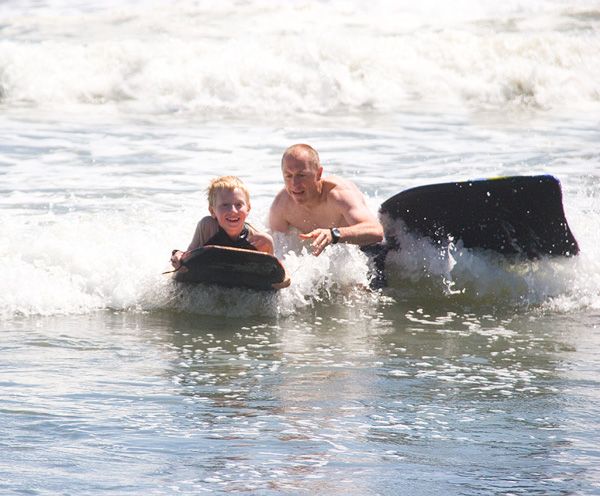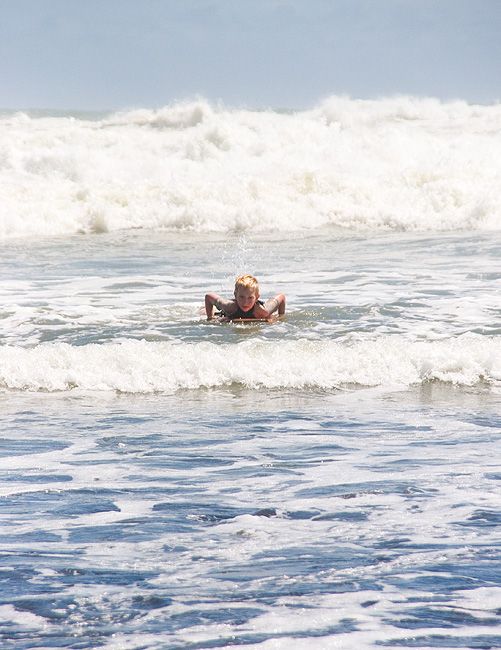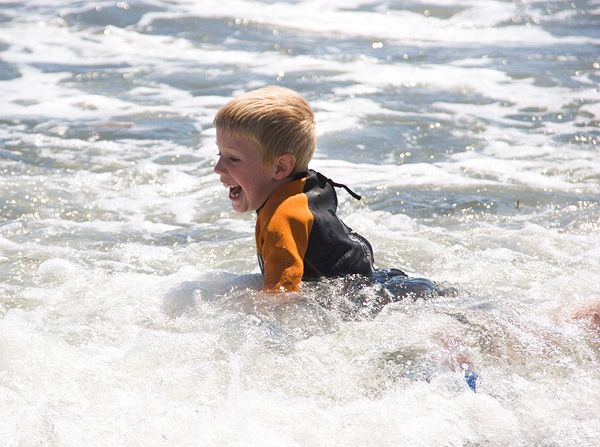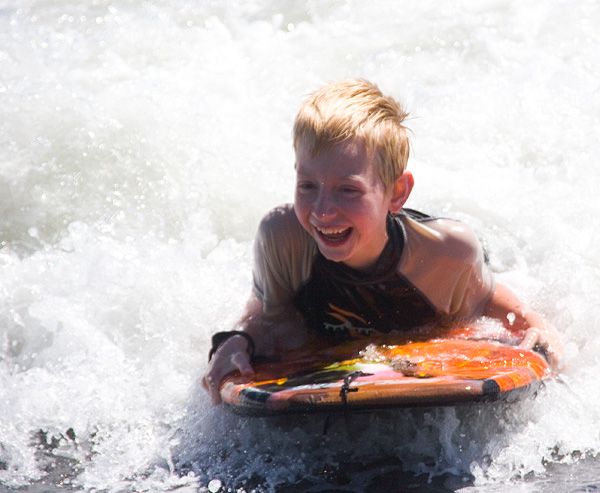 Noah, after he was dumped - sand in his nose, ears, hair, everywhere. And a mouth full of salty water!