I wasn't overly thrilled with the shoes piled up by the door from the garage to the house. Let's just say they didn't always look this neat: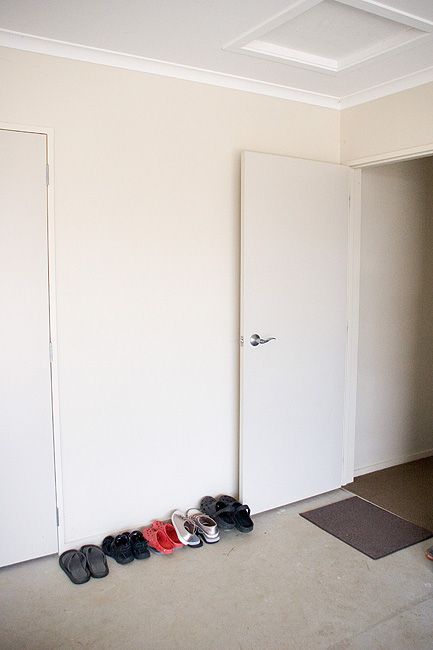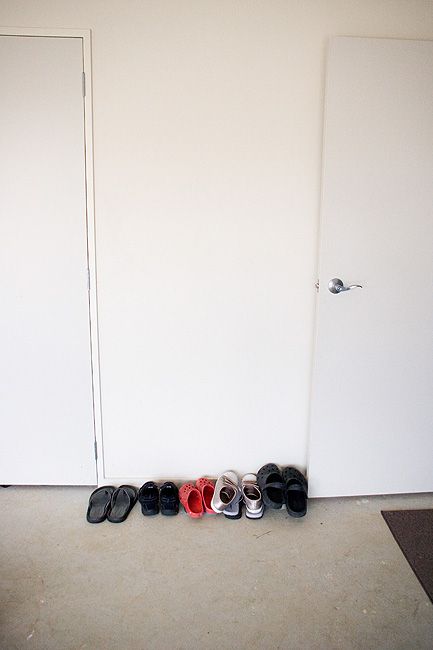 I decided to make a shoe rack to stand there, which would also provide more storage.
I started by pulling apart some pallets that we had. It was in the midst of this exercise that I
stepped on this nail
and it went pretty much through my foot. All building activities ceased for a couple of days.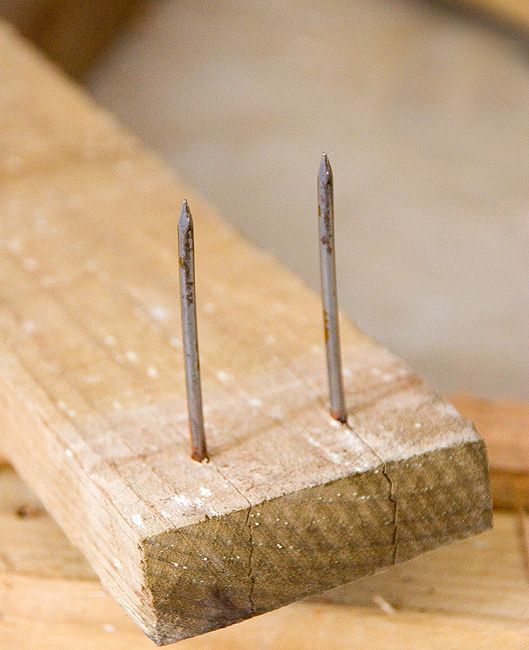 But pretty soon I was back to finishing up the project.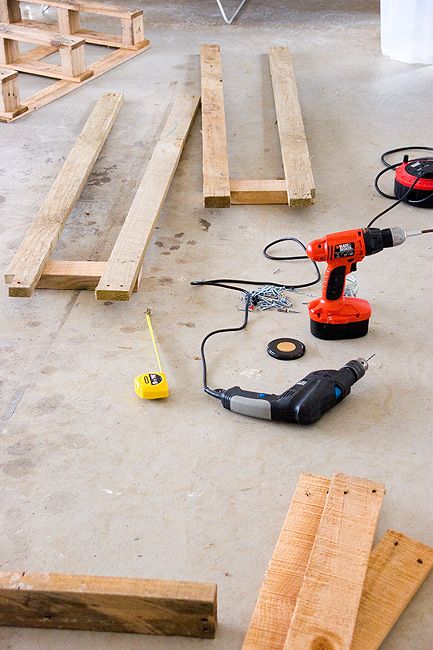 I got as far as this before I ran out of planks for the shelves. But that sparked a better idea.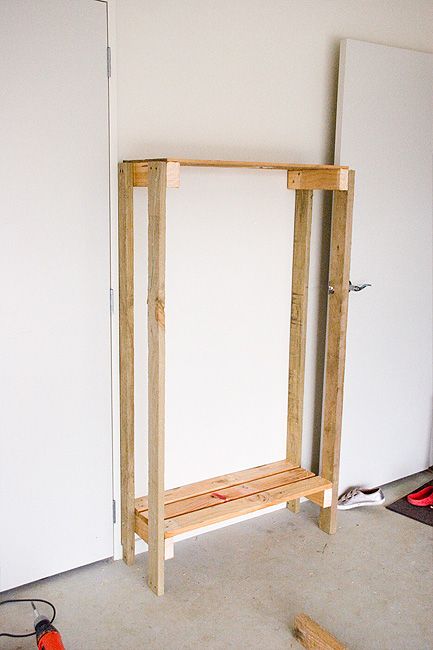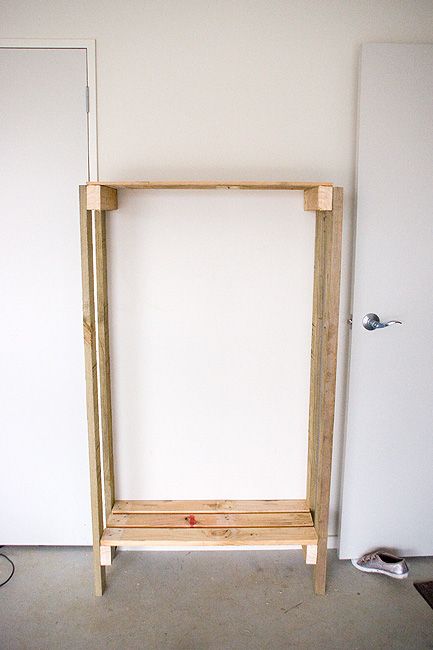 See how I notched the back feet to go around the skirting board so it would stand flush with the wall?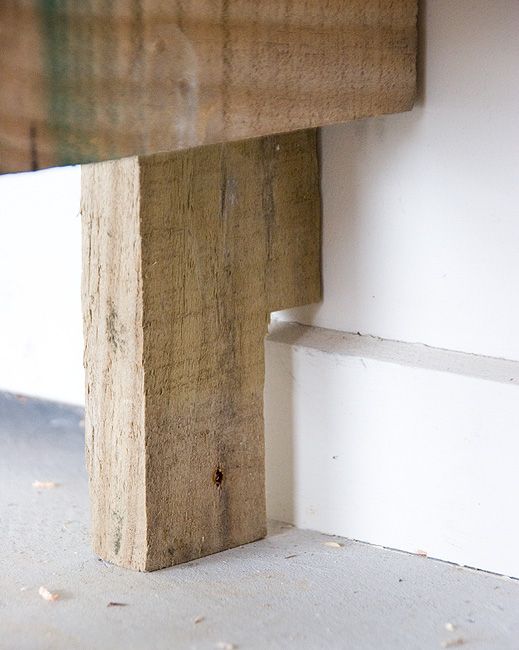 It stood like that for a little while until I got down to Mitre 10 Mega to buy a pole of some sort. The cheapest one I could find was a wooden pole for about $7. I got Grant to haul down a hanging shelf unit we had stored in the garage loft, and this is the final result - storage not only for shoes but for wetsuits too! And in winter we can hang wet raincoats on it when we need to.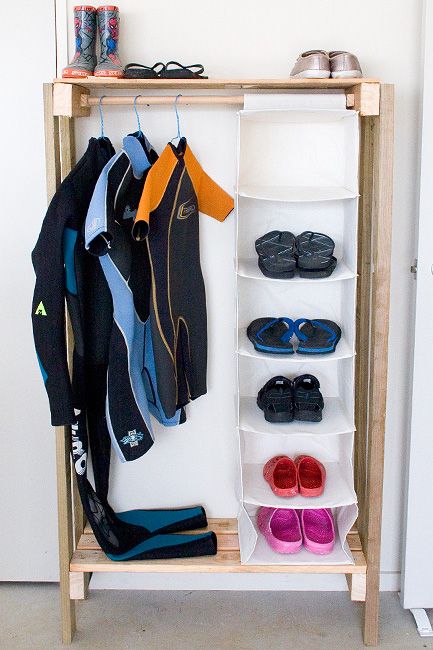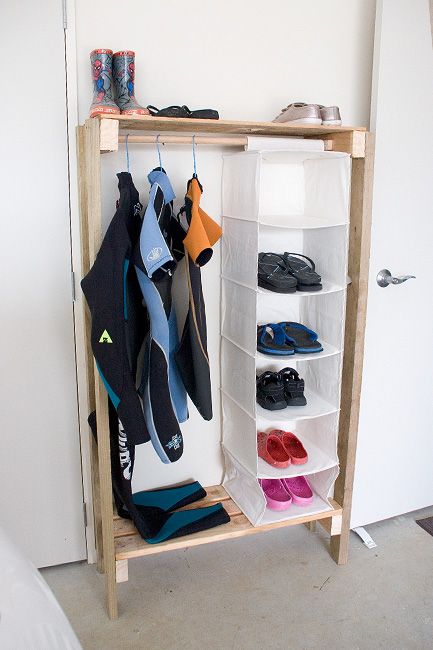 I'm pretty pleased with how it turned out and the fact that it only cost me $7 (for the pole)!