When I saw
this blog post
I knew I had to try it out with our boys! They each put on one of Grant's t-shirts, stuffed pillows in the front and back and got ready to rumble.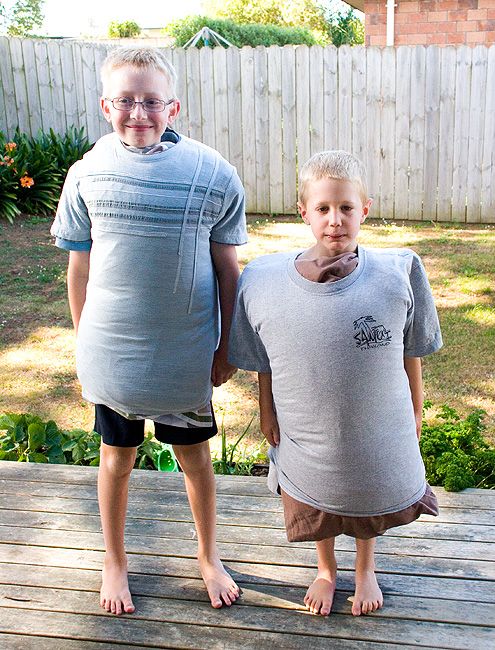 Noah had some trouble getting onto the trampoline, it was so funny!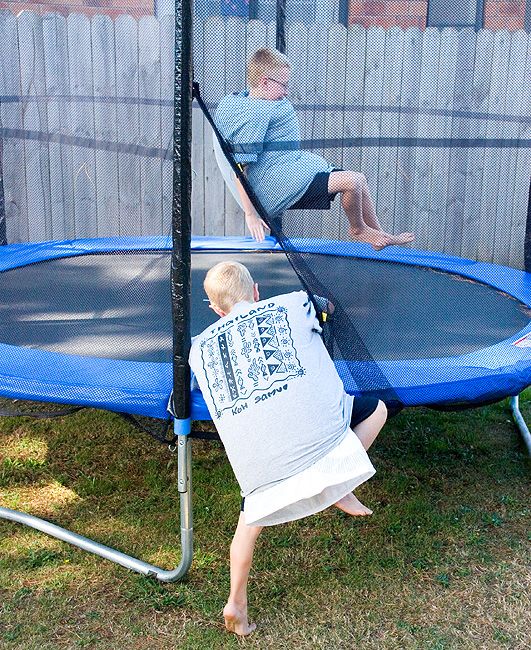 In the end a run-and-dive technique got him there and the wrestling and luaghing commenced.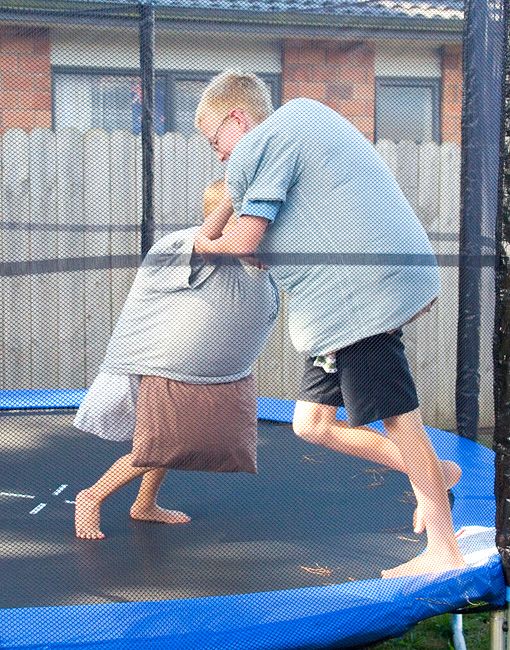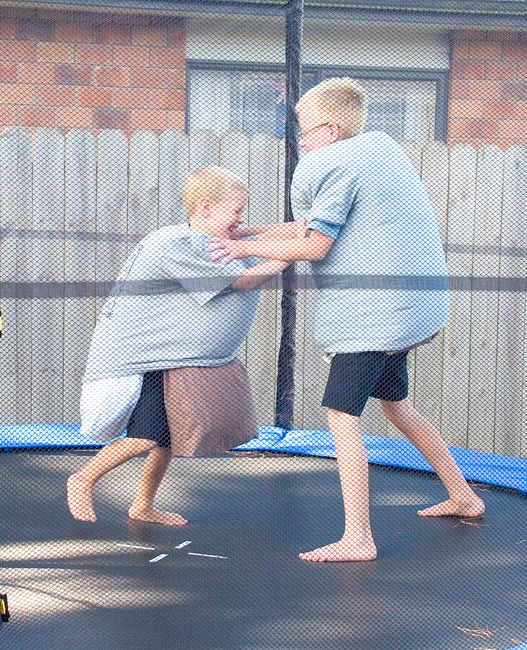 Aww, it looks like they're hugging.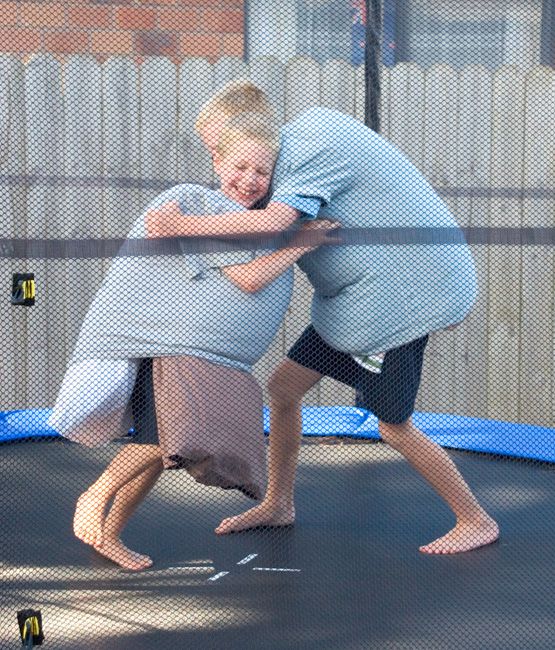 Lots of fun - try it with your kids!